Home
›
Ten Thousand Islands General Fishing & The Outdoors
Nice summer snook and reds 6/8
Inotwishin
Junior Member
Naples, FL
Posts: 3
Greenhorn
Glad to see the forum is back, we'll see how this one works for everyone. I already had to re-register and mispelled my login name. Can't seem to get it changed back so now I'm Inotwishin instead of Intowishin.
Anyway, I've been fortunate to still be running trips daily and many of my clients are being rewarded with some large snook catches either by numbers of fish or large ones. Most are being caught on live baits such as sardines or threads, although we have had some decent days with flies and plugs. There has been plenty of bait available around the markers and offshore structures as well as random schools of threads. The best action for the snook has been early and late in the day and I recommend a swim and a siesta in between. There have also been a few redfish around. They are not schooled up, but running upper slot or over when you find one. We've been getting most of them near high tide pitching baits way under the bushes.
Here is a shot of client Jim Todd last weekend with his first snook ever, a 13 lb 34 incher.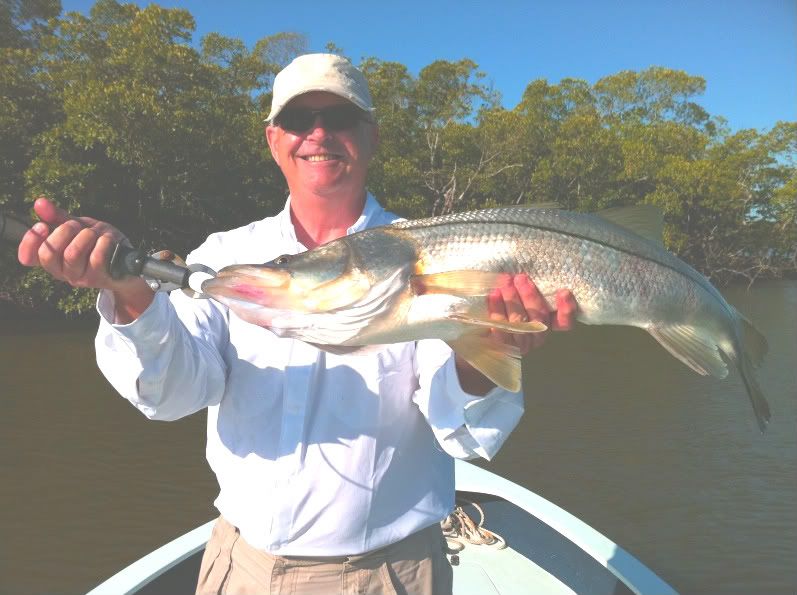 Yesterday, Jim McAnn released this 18 pounder after a long battle through the mangroves...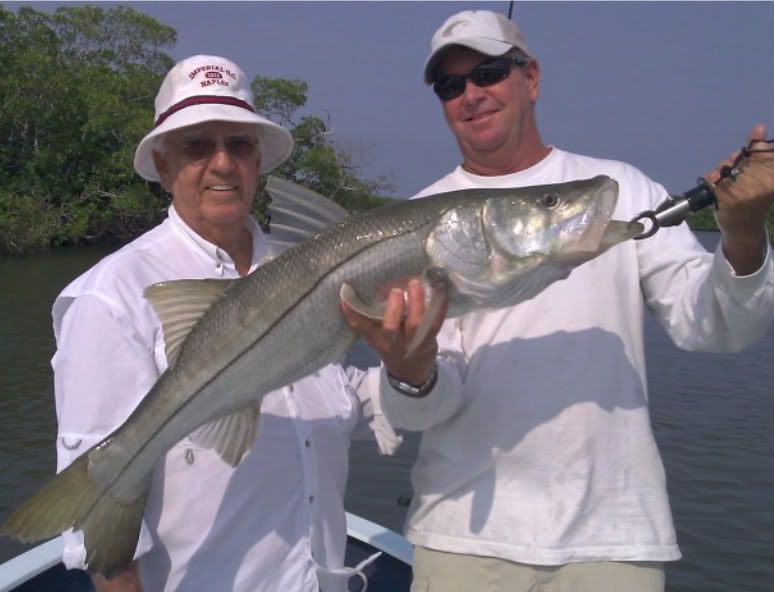 Every now and then, I get to make a cast or two. One of them last week resulted in this 14 pounder...
Capt. Todd Geroy
naplesfishing.com