Home
›
Fly Fishing
More Miami Peacocks and Bonefish
paint it black
Posts: 138
Officer
With the excessive winds, I keep finding myself in the same places. And I'm not one to complain, because fishing for Peacock bass was on fire. But that front last week really put it on hold for a couple days. We were able to find the fish, but they weren't having it. They were spookier than carp.
After a lot of searching to no avail, here's Dan's hero shot with the catch of the day.
But we finally got on some fish who wanted to play. Just a couple cruisers, but they put up a fight, even for the 8wt I was using.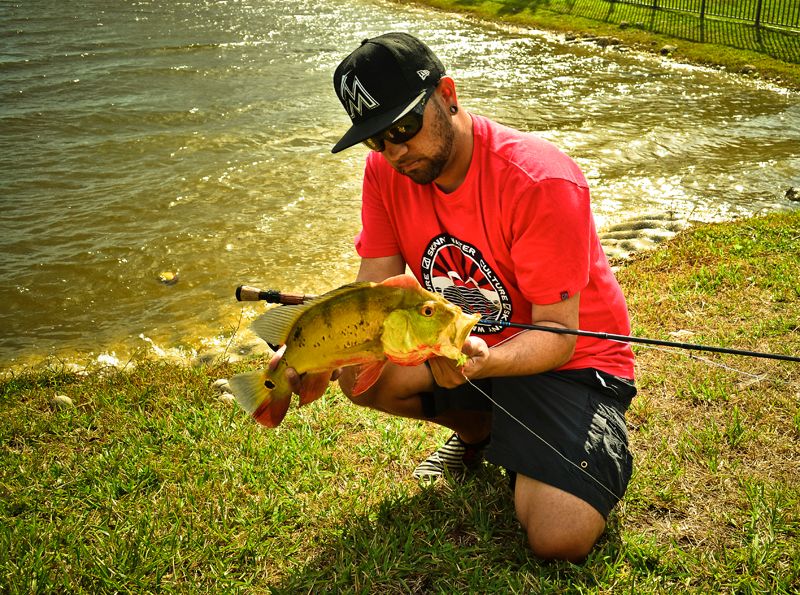 Finally, with a forecast for light west winds, Dan and I hitched up the skiff and made our way to Biscayne Bay. The objective was to finally get Dan his first bonefish. We had put in a lot of time throughout the winter, but it was so inconsistent, that things were tough. He had a shot at a couple finning bones early on, but as the fly landed ahead of the only two fish we saw, it actually landed on top of a school of bones that we could not see due to the low light. With a few scattered shots throughout the morning, we finally found some fish that were eager to chase down a fly.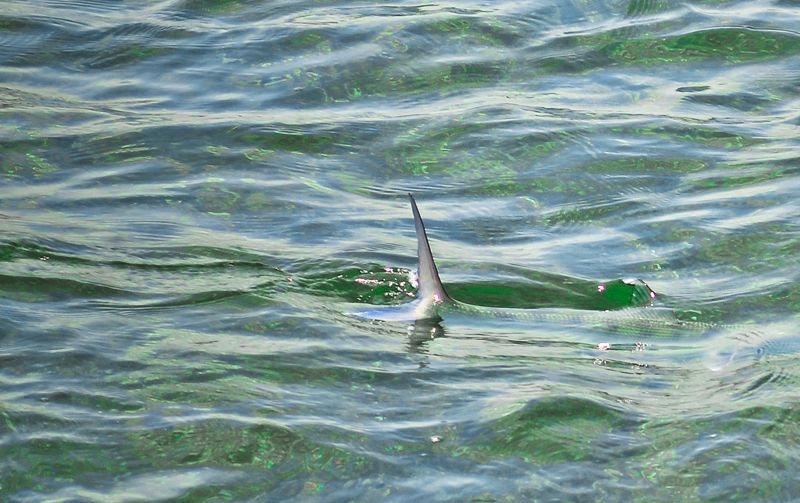 He made the cast and they swarmed around the fly and one took it. I poled after the fish, to ensure it wouldn't cut him off on any coral, or things of that nature. And after a nice battle, the fish came boat side. That was the moment that Dan just jumped overboard to grab the fish, not realizing he was in chest deep water at this point.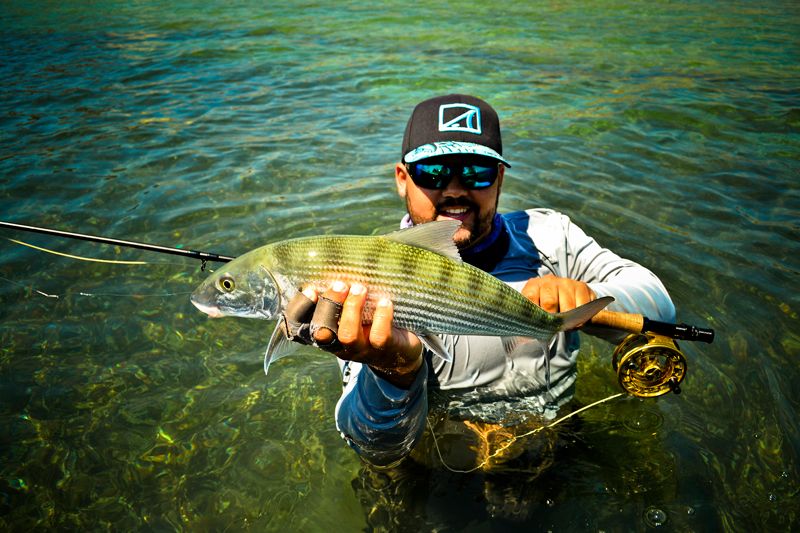 Got to shallower water and snapped a couple more photos and released him to fight another day.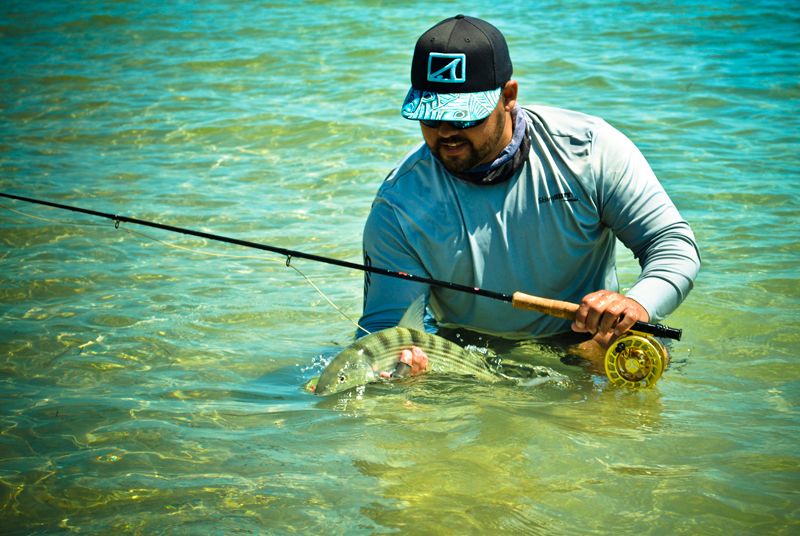 A couple High fives and some screams later, I was up on the bow. It wasn't very long before we found ourselves being approached by another school of eager bonefish. But my outcome wasn't the same. I made the cast, and had three fish swarm and chase the fly to no avail. They came almost up to the boat chasing the fly until they spooked off. about half an hour later, we spotted a big bone up ahead. I made the cast and the bonefish slammed the fly like a redfish would do. But it hit it so hard, it didn't stick, then spooked off swimming passed us in disbelief.
That was all for the day, but we accomplished a goal that we had set out to do. The wind shifted to the east and started pounding, so we made the long ride back across sloppy Biscayne Bay. It was a great day after all. I can't wait to do it again.
Until next time,
-Eric Estrada