Home
›
Ten Thousand Islands General Fishing & The Outdoors
Everglades Camping and Snookin
blewitupsir
Posts: 774
Officer
Took off last Friday morning from the house at Fishermans Cove in my Duracraft with Jeff, Don and Travis were on Dons Carolina Skiff and started the long journey down to Willy Willy. Loaded up with ice, tackle and gas to get us thru Sunday night.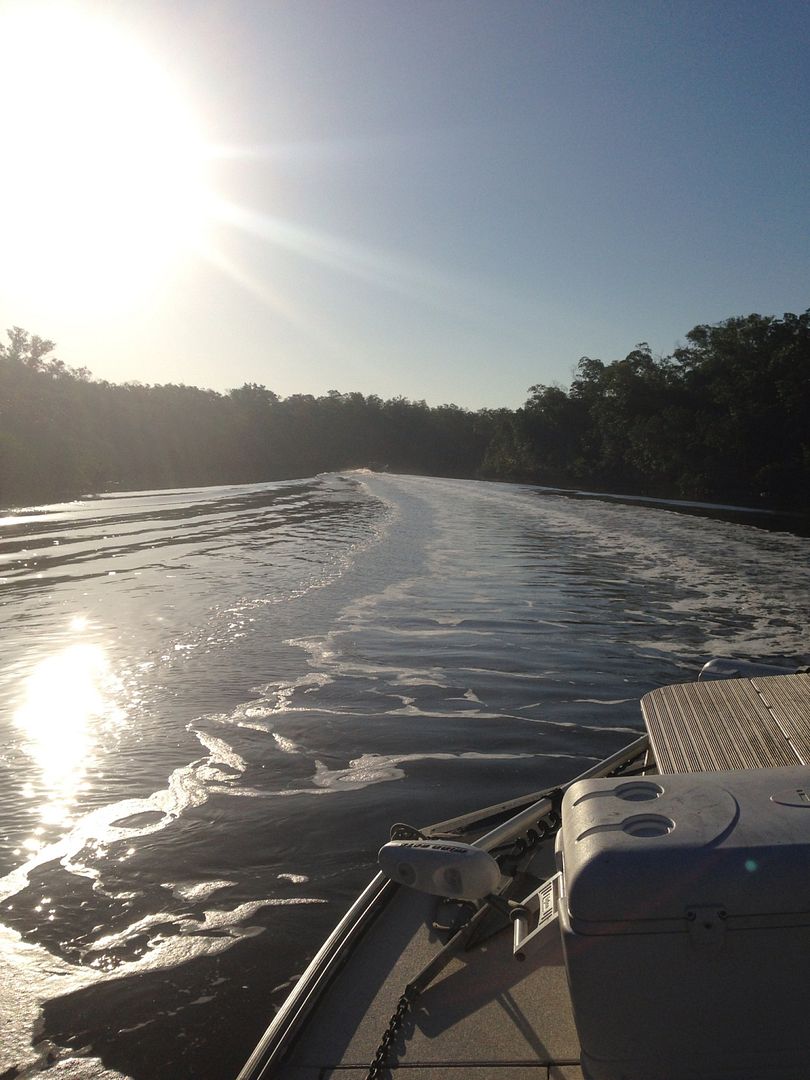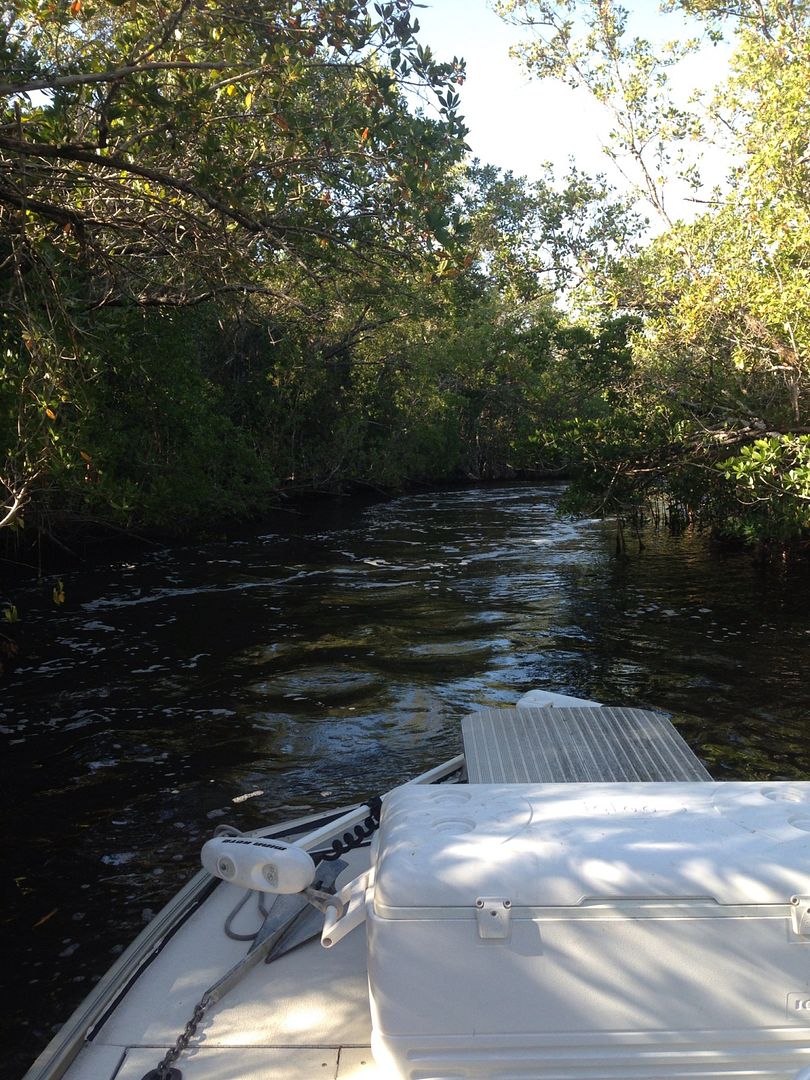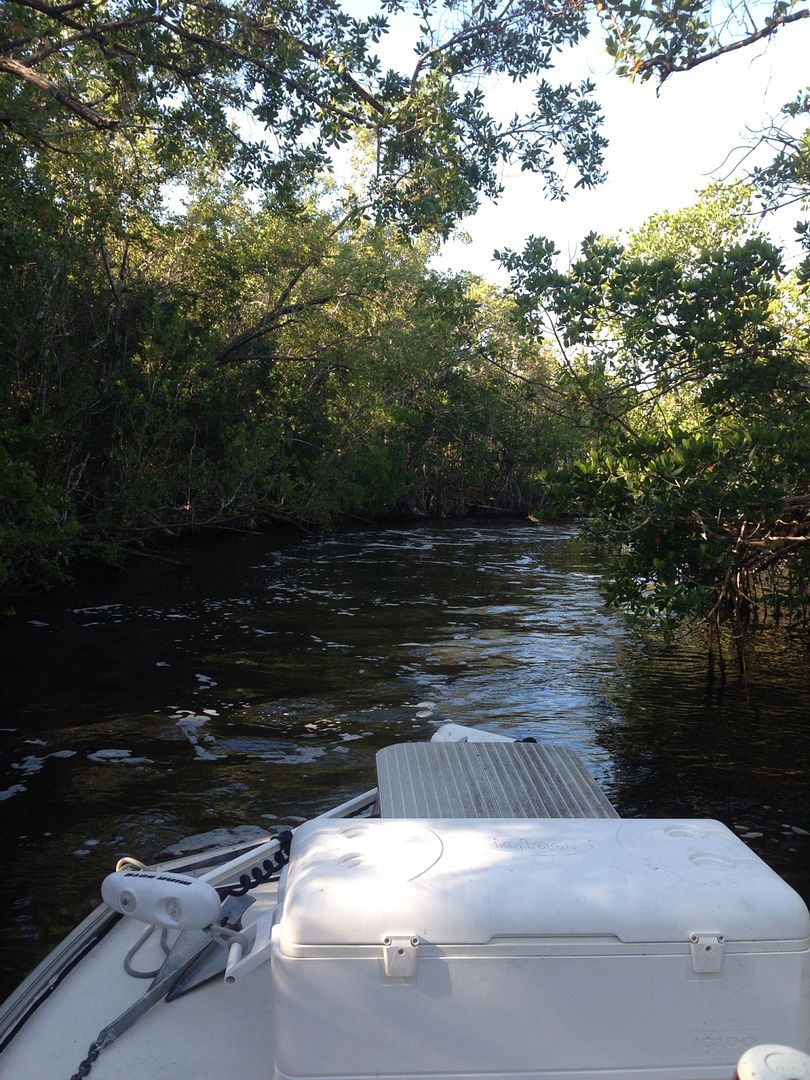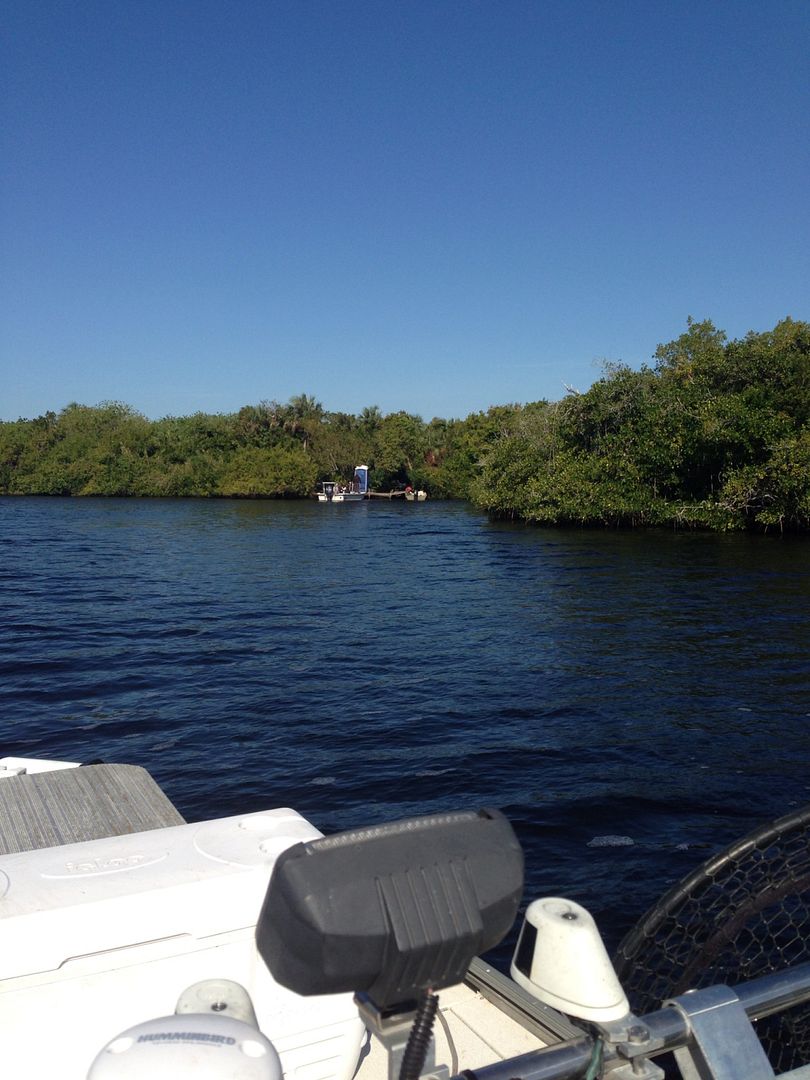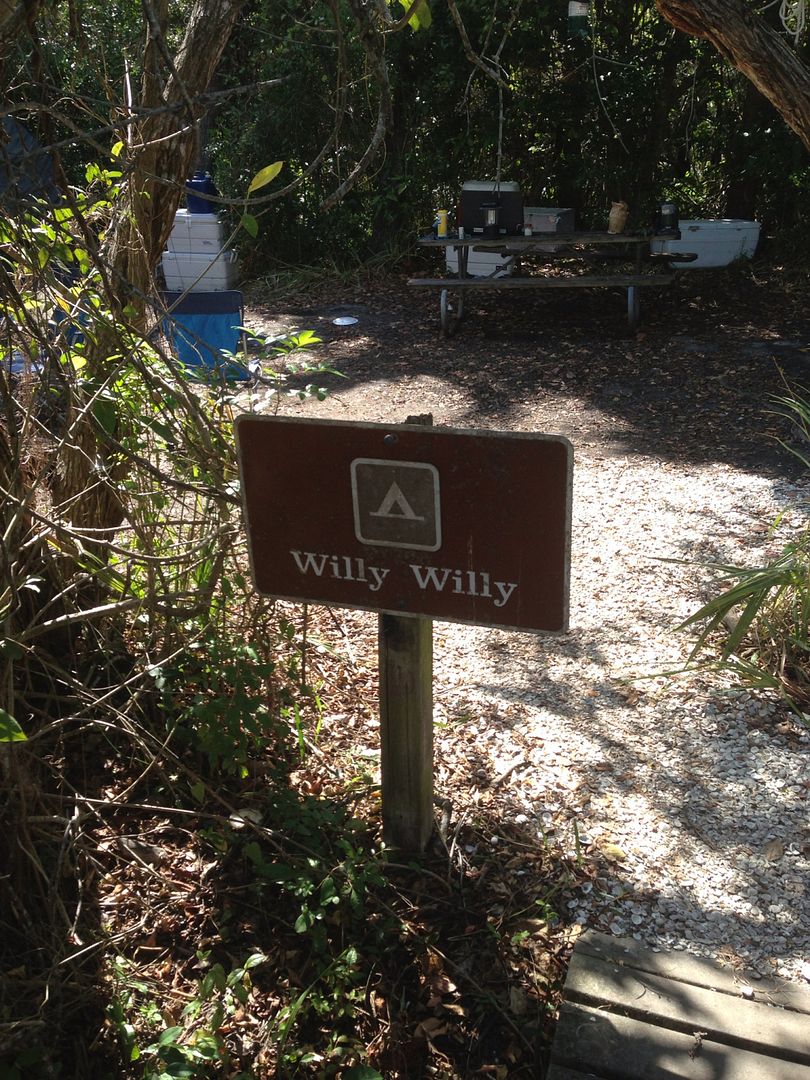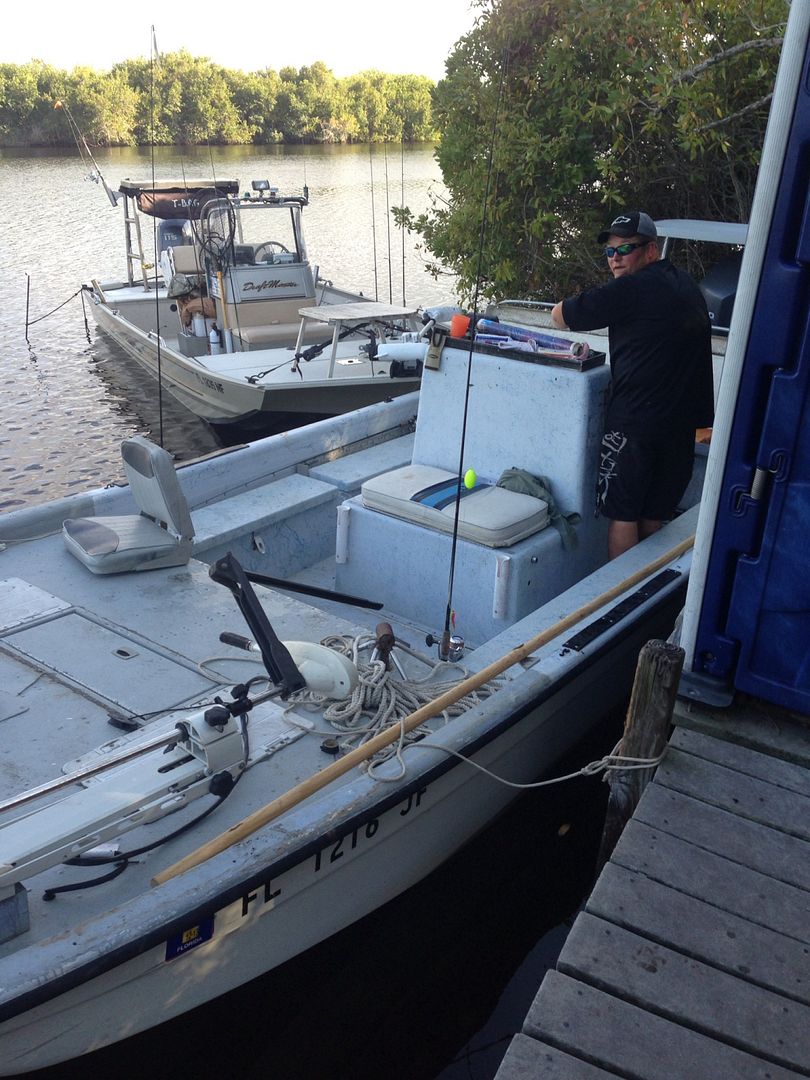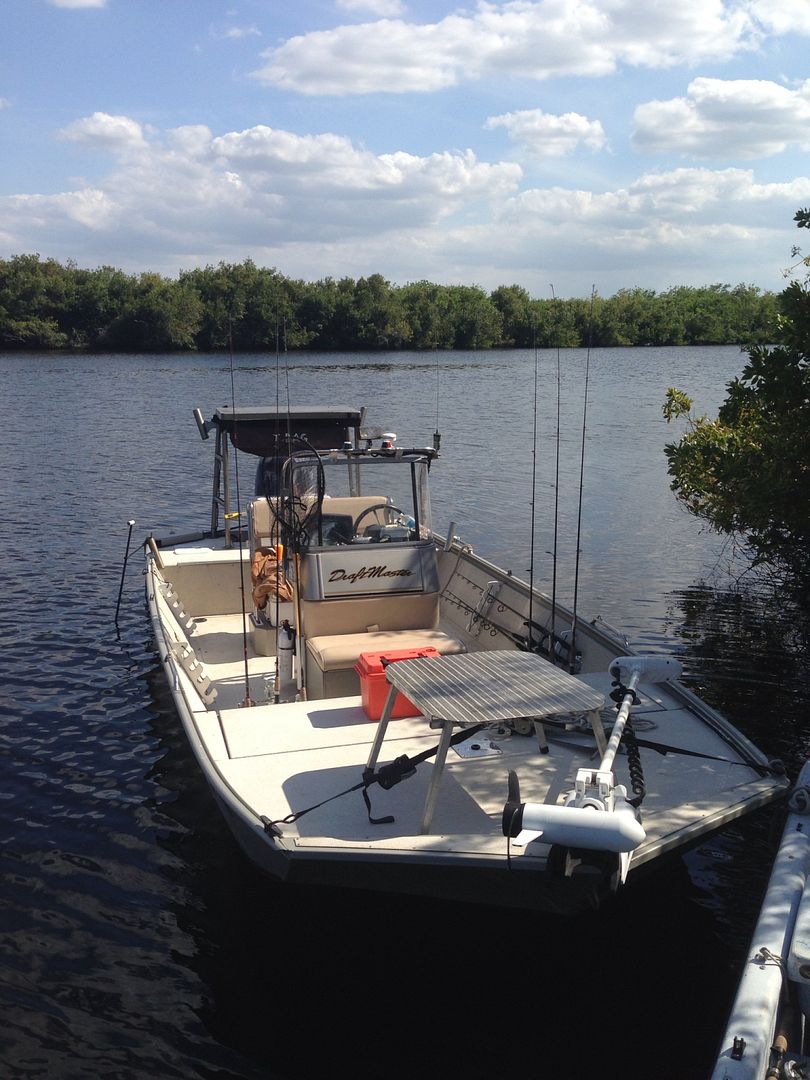 Got our camp set up, boats unloaded and then it was off to start the fishing marathon. Don is 72 years old and has been fishing the glades since his dad brought him here when he was 1 year old. The knowledge I get from him is unreal. We headed out and fished all over on Friday with very little luck. It was certainly not due to a high degree of effort. But other than a few ladyfish and some black bass, we had nothing to show for the day.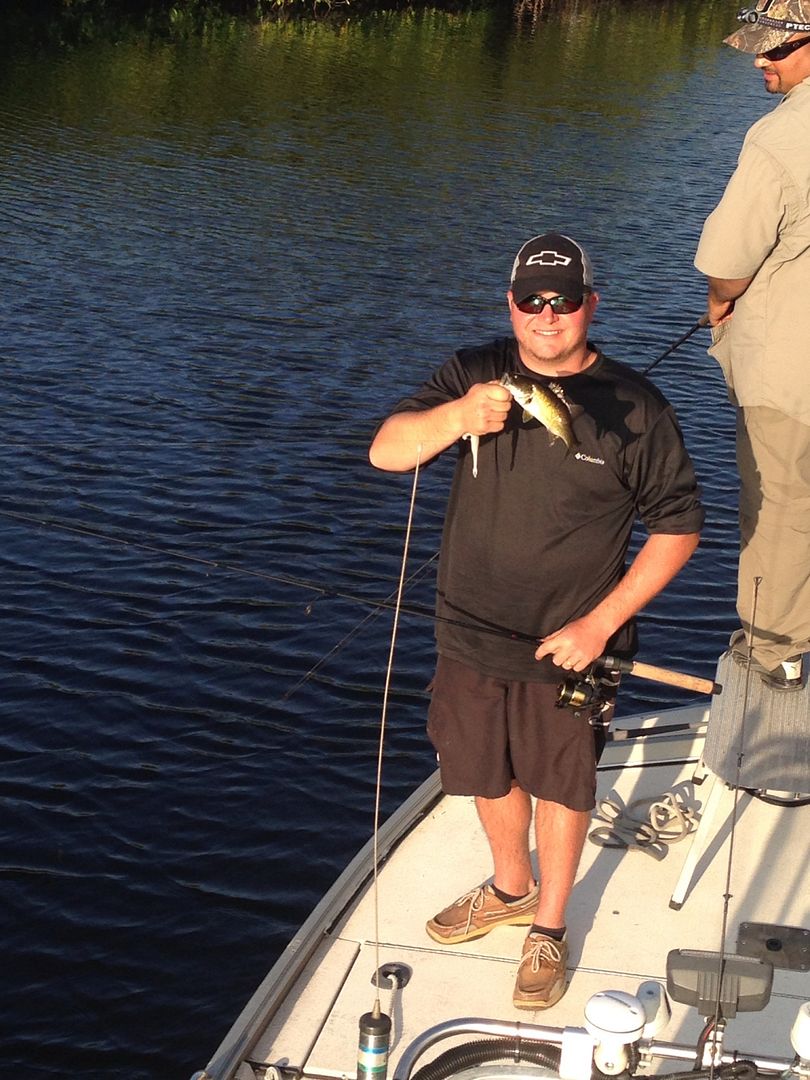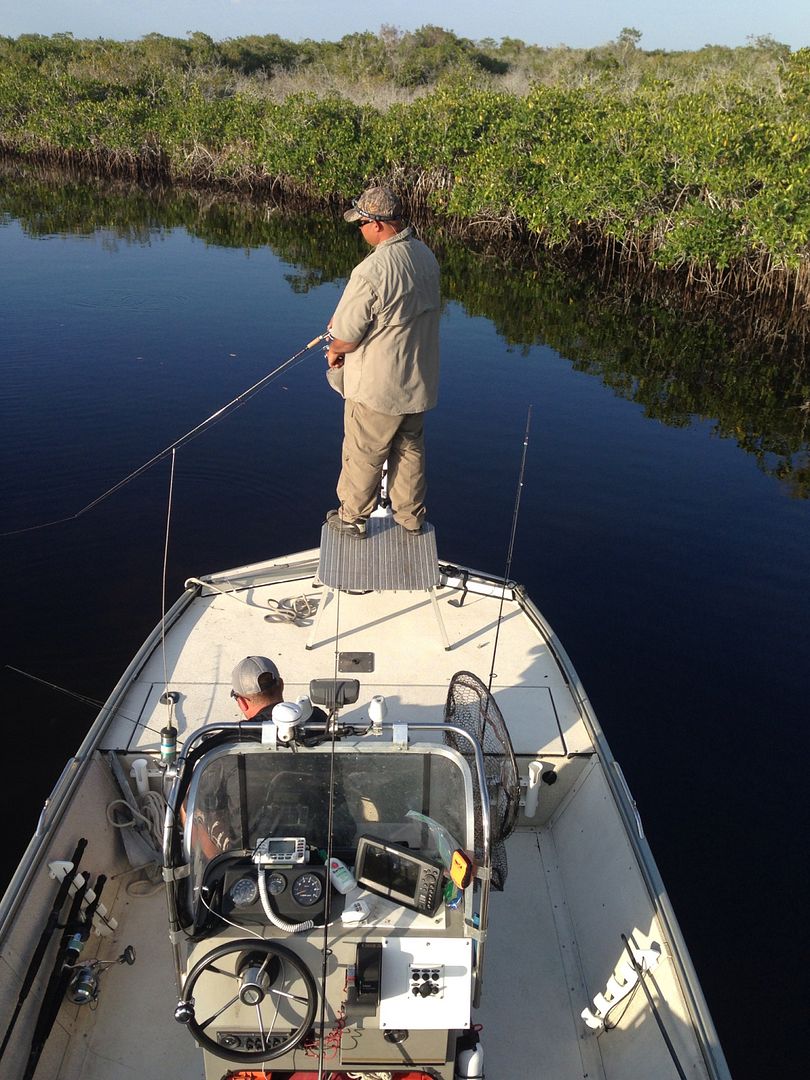 Not only is Don the resident the best fisherman of our group, he is also the best camp cook I have ever seen. Friday night dinner was fried venison that he killed this year, fried potatoes, and bread. Good Good eats. Hit the rack and were up bright and early to get out and fish a full hard day on Saturday.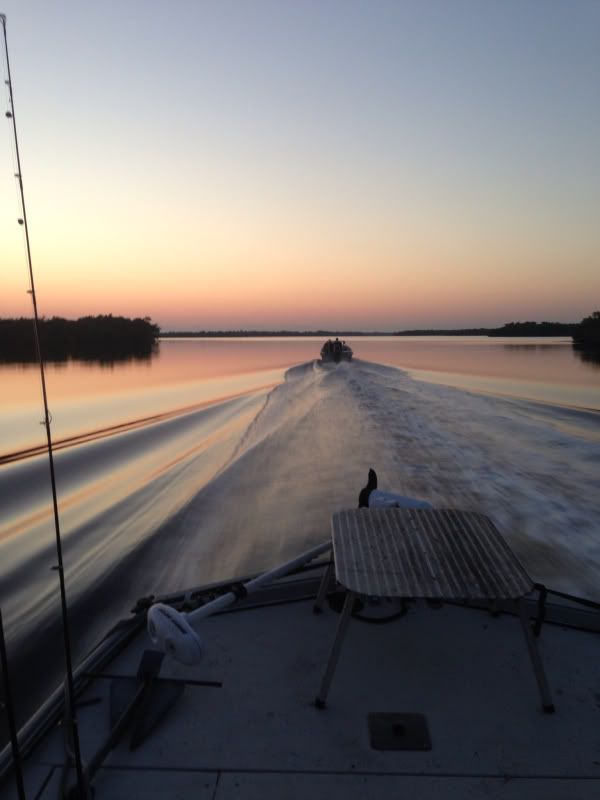 We took off down to the broad, and fished all over that area, from Lonesome to the mouth of the broad. Saw 4 other boats all weekend, there were 2 houseboats out cruising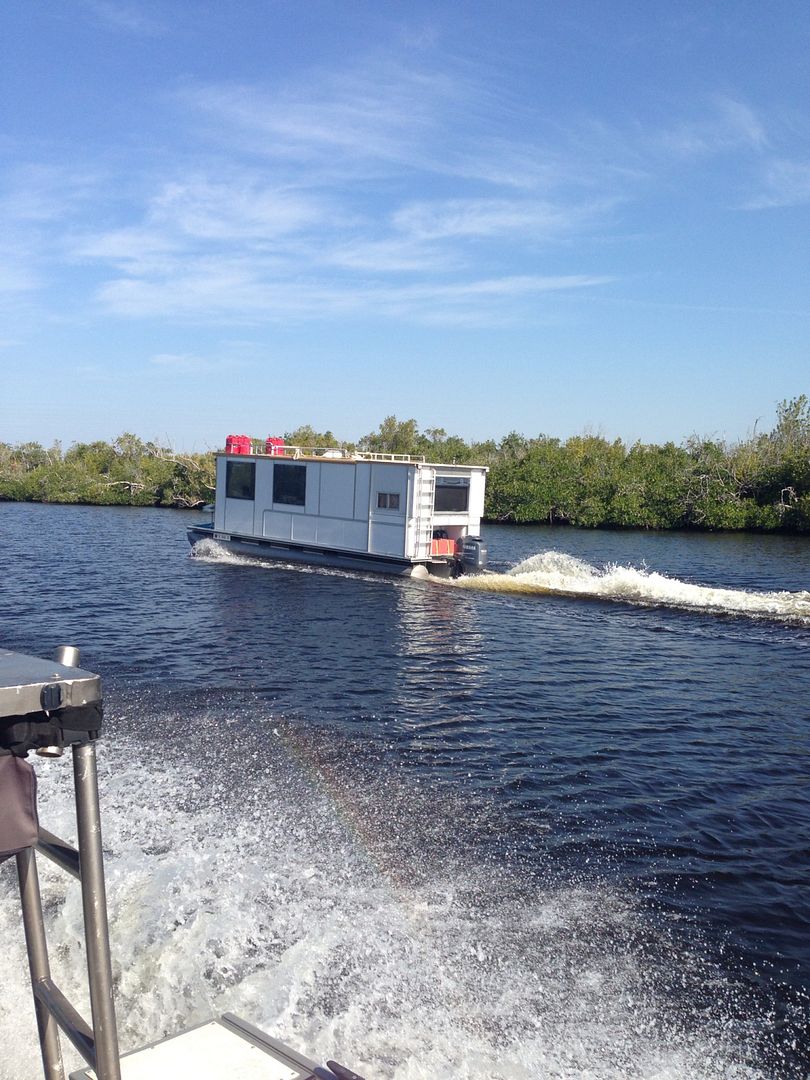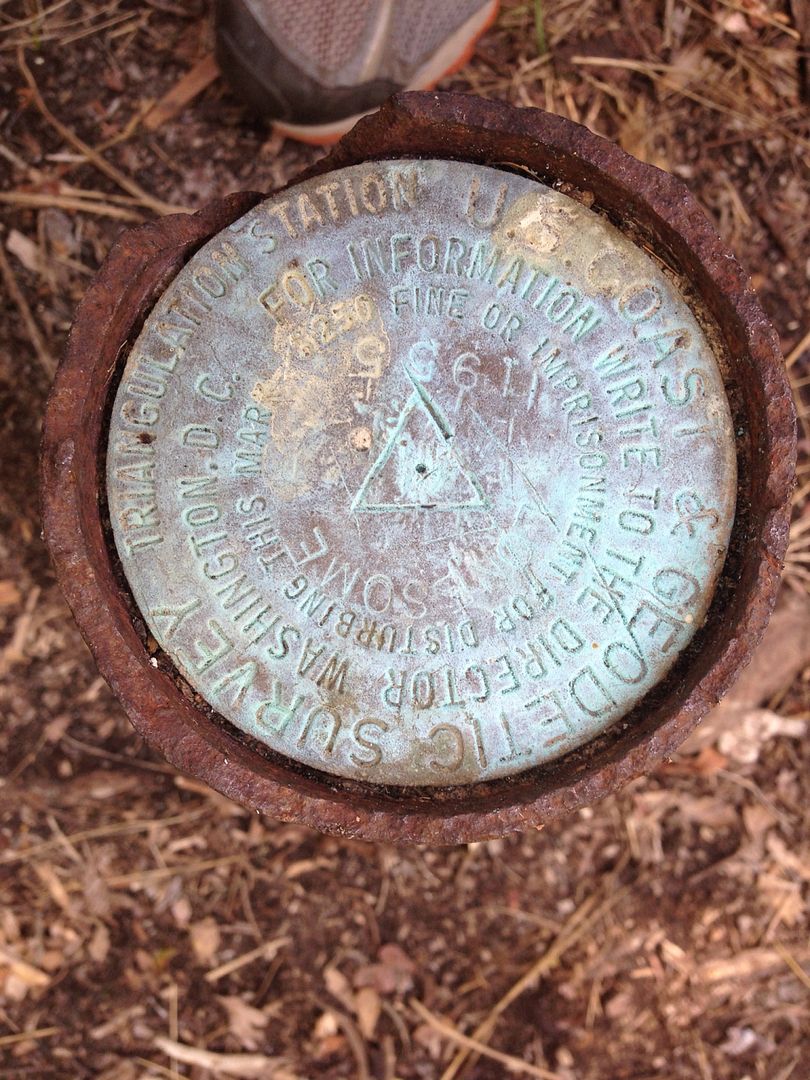 Again very little happening that morning. A few more ladys, started picking up trout, then bigger trout, then finally the bite turned on. We ended up with a great snook, redfish and trout bite.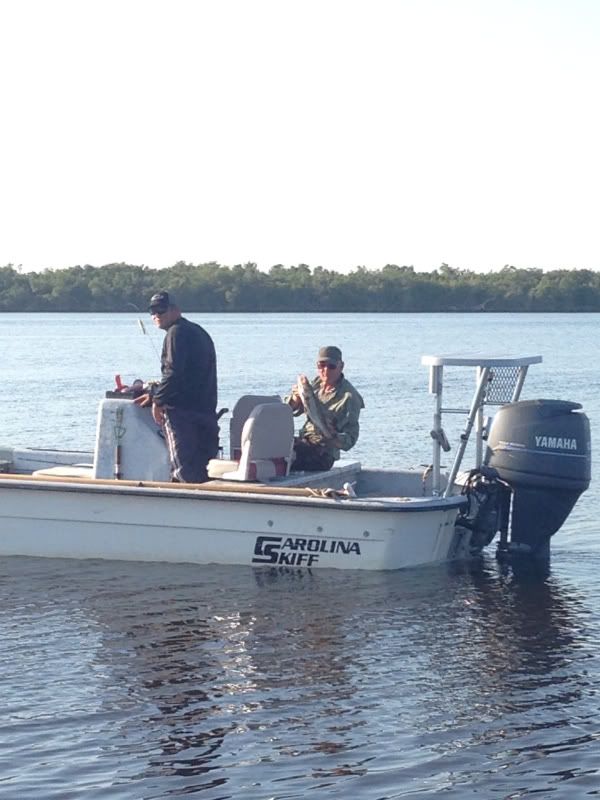 I saw this girl running down a bank and got her to take a soft plastic. 37" almost 20 lbs on 15lb test out of the Mangroves. It was touch and go there for a bit, and I almost had to go in after she wrapped me up, but finally got her to the boat, a few pictures and then a good release.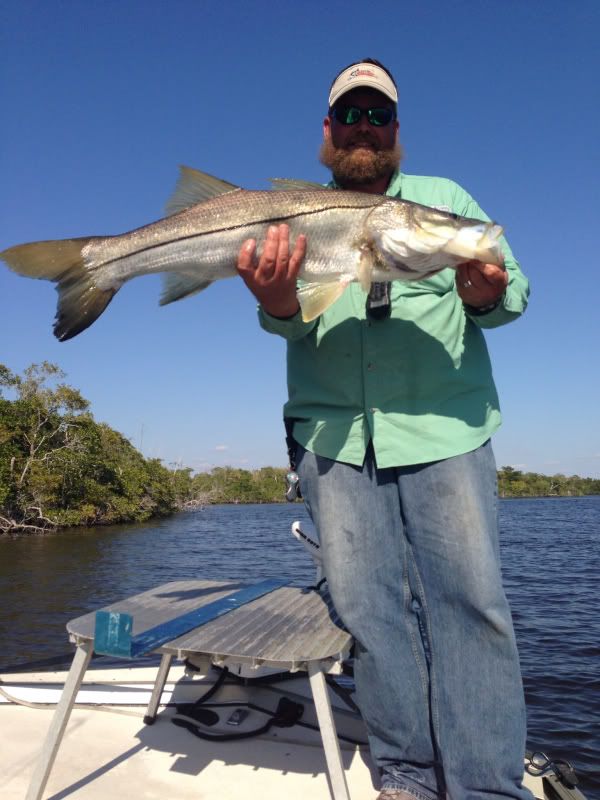 And dont tell anyone, but heres the magic lure for me all weekend. 1/4 oz jighead with gulps, and Pro Cure. Pretty simple stuff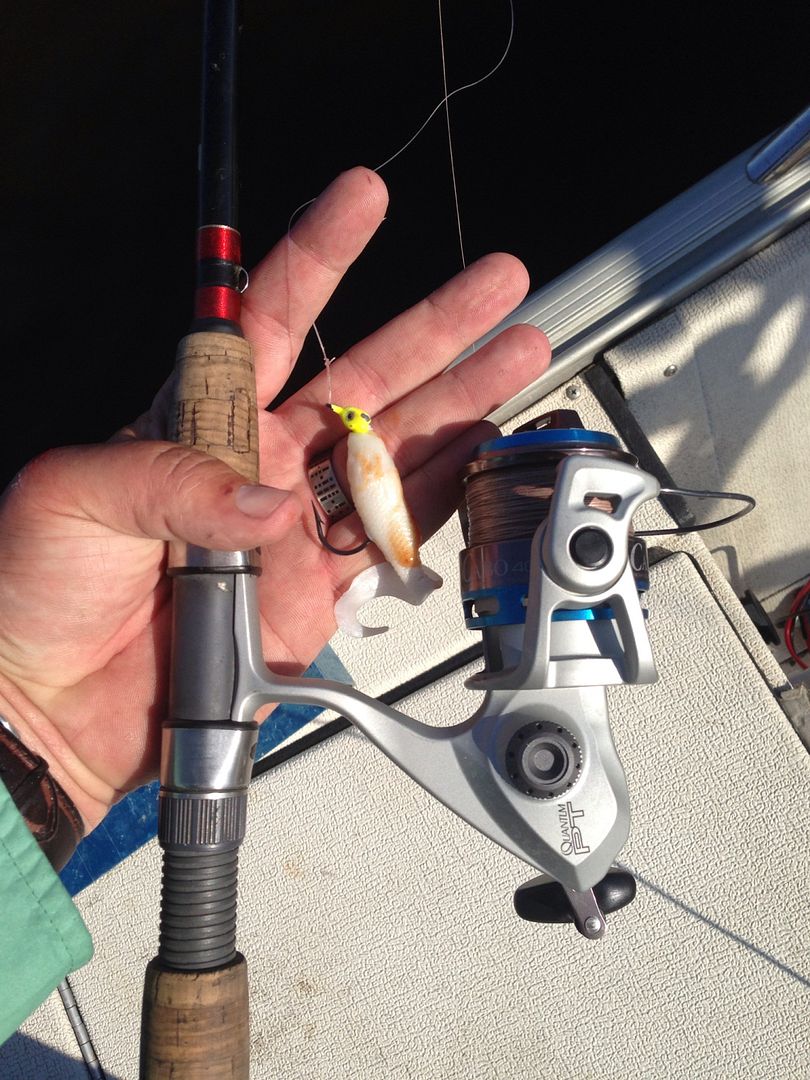 Ended up that night with about 20 snook, several reds, limits of big trout, and then thousands of ladys, snappers, kitty kats, jewfish, and puffers. Filletd some trout and ate a nice dinner of fried trout and grits.
Up again bright and early, got one of the other campers at Willy Willy with us to snap a picture of all of us before breakfast.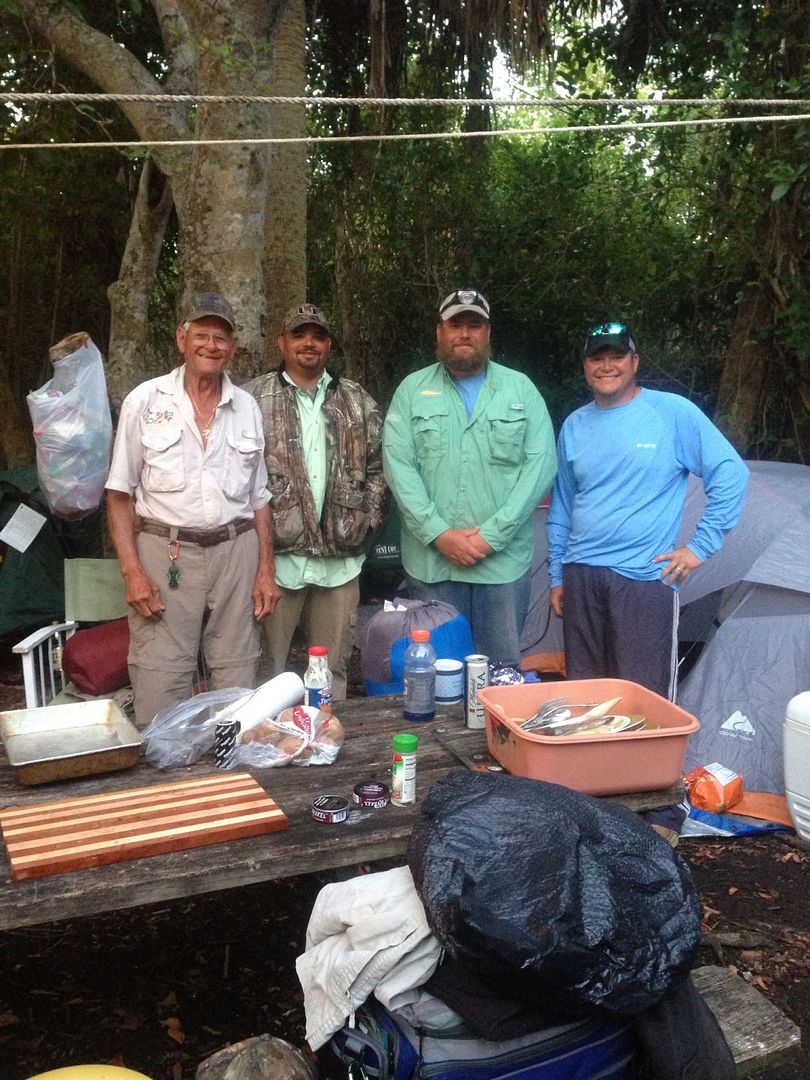 Then home saltcured ham, eggs and grits, broke camp and on our way to fish as we head back to the hill.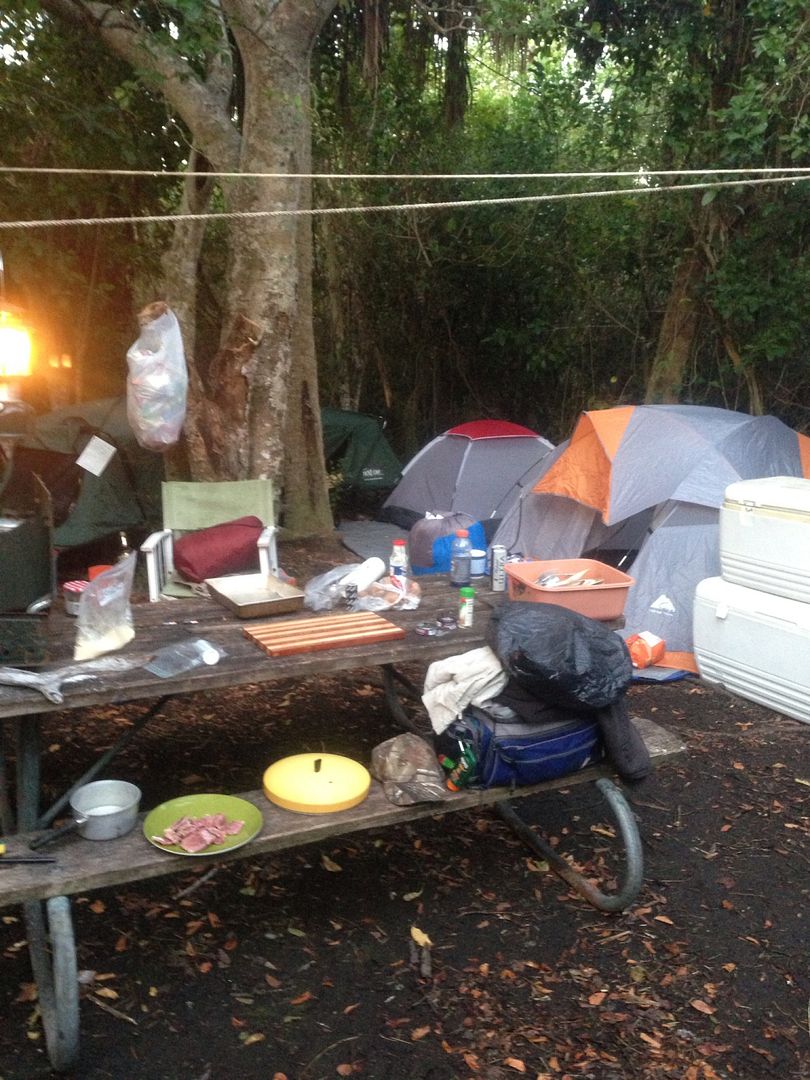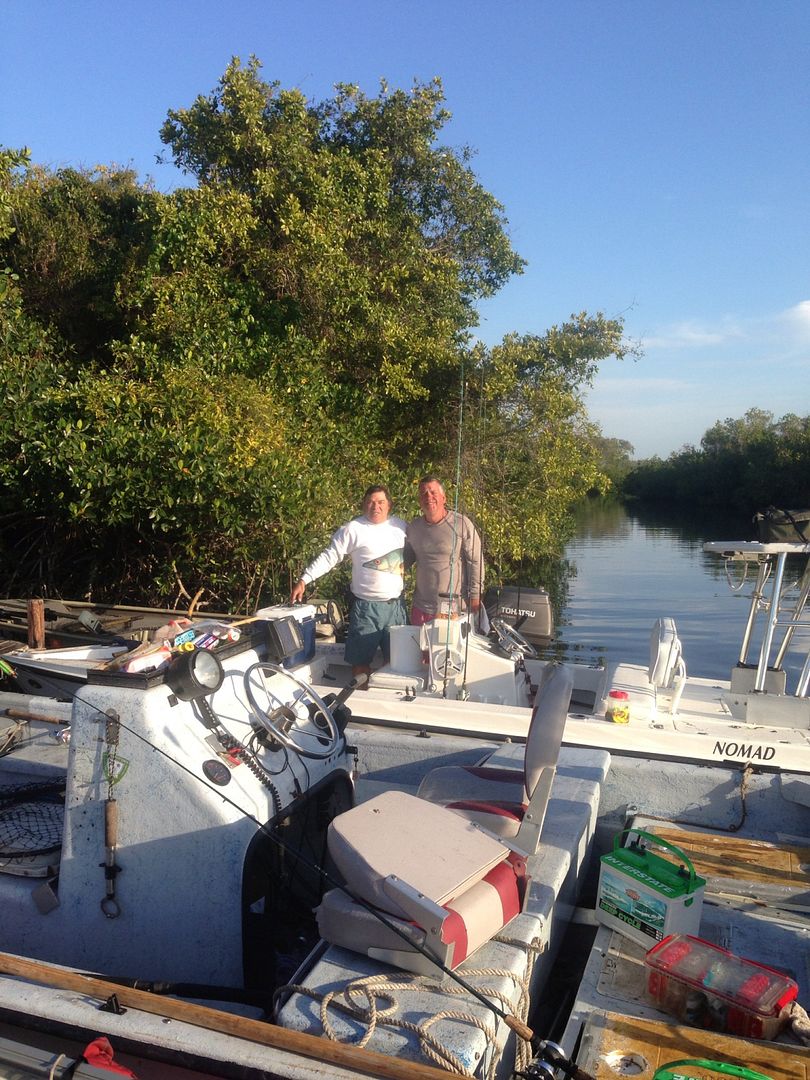 We fished as we headed back in, stopping at a few key places and it again was a little slow to start, the wind didn't help, but fired up hard about 1000 or so.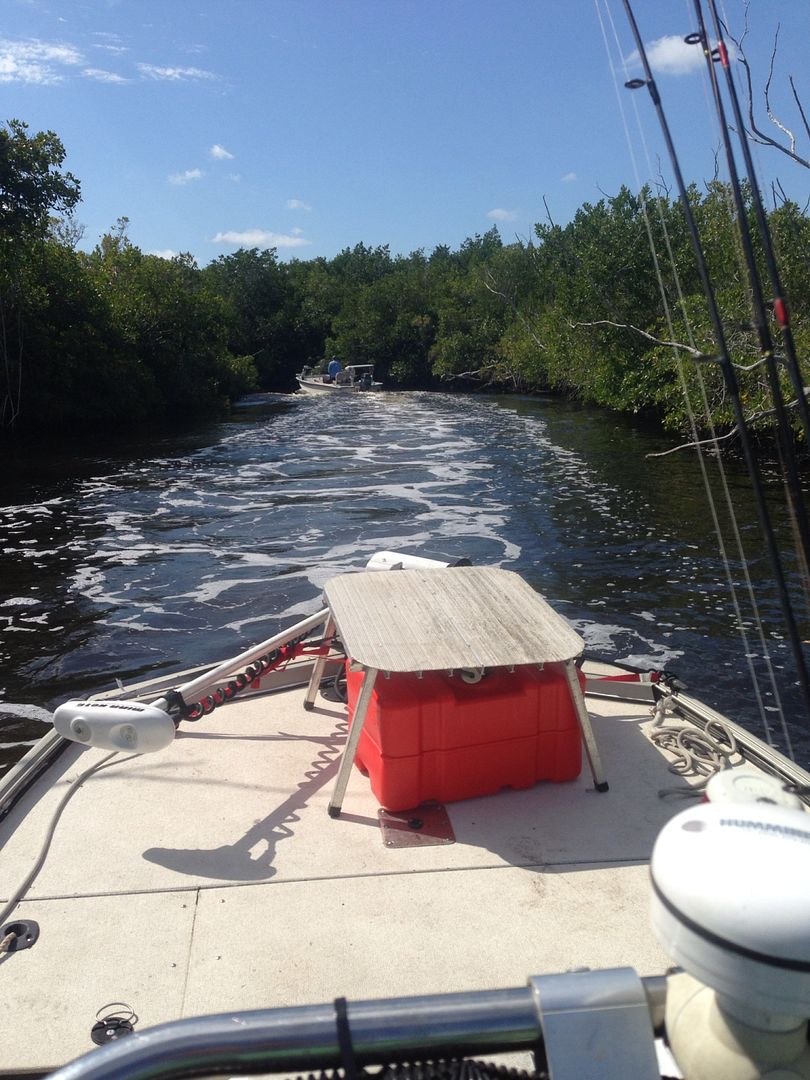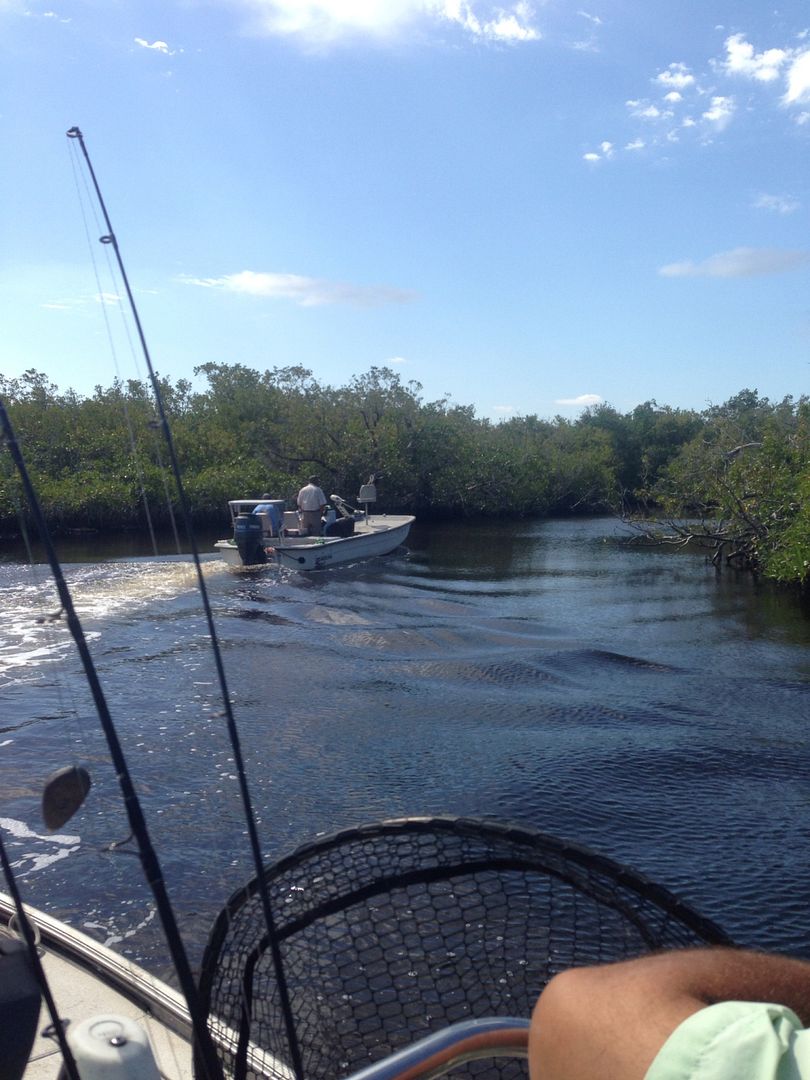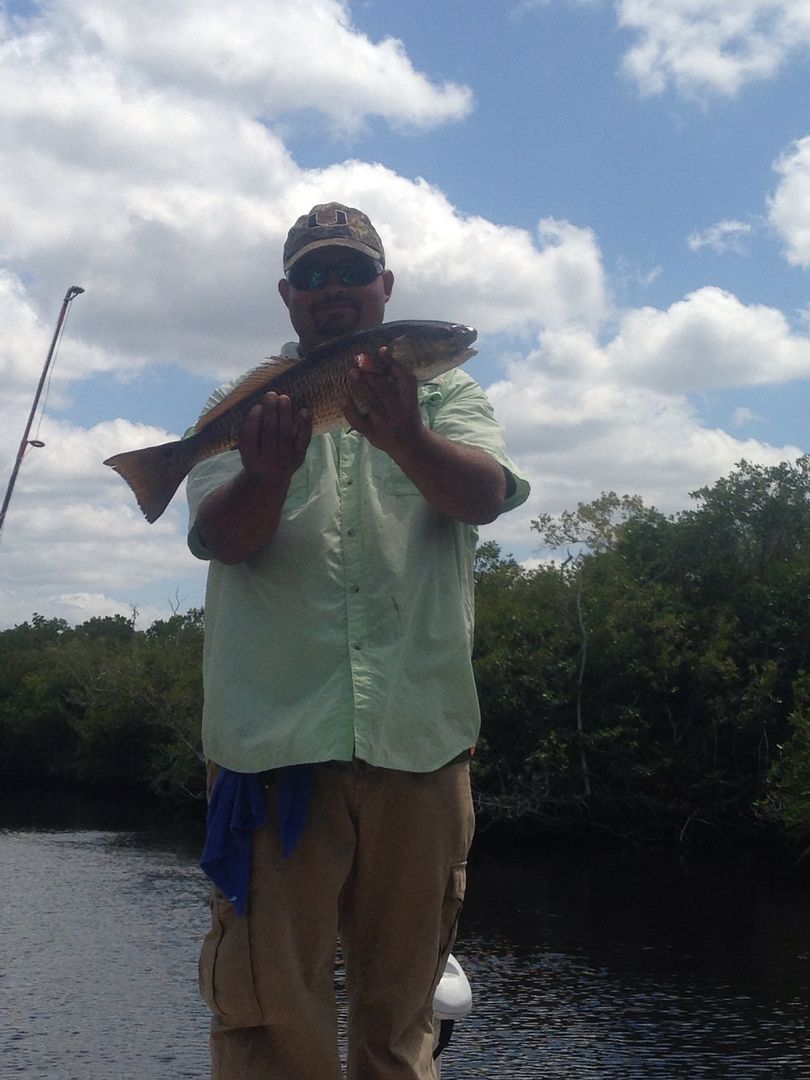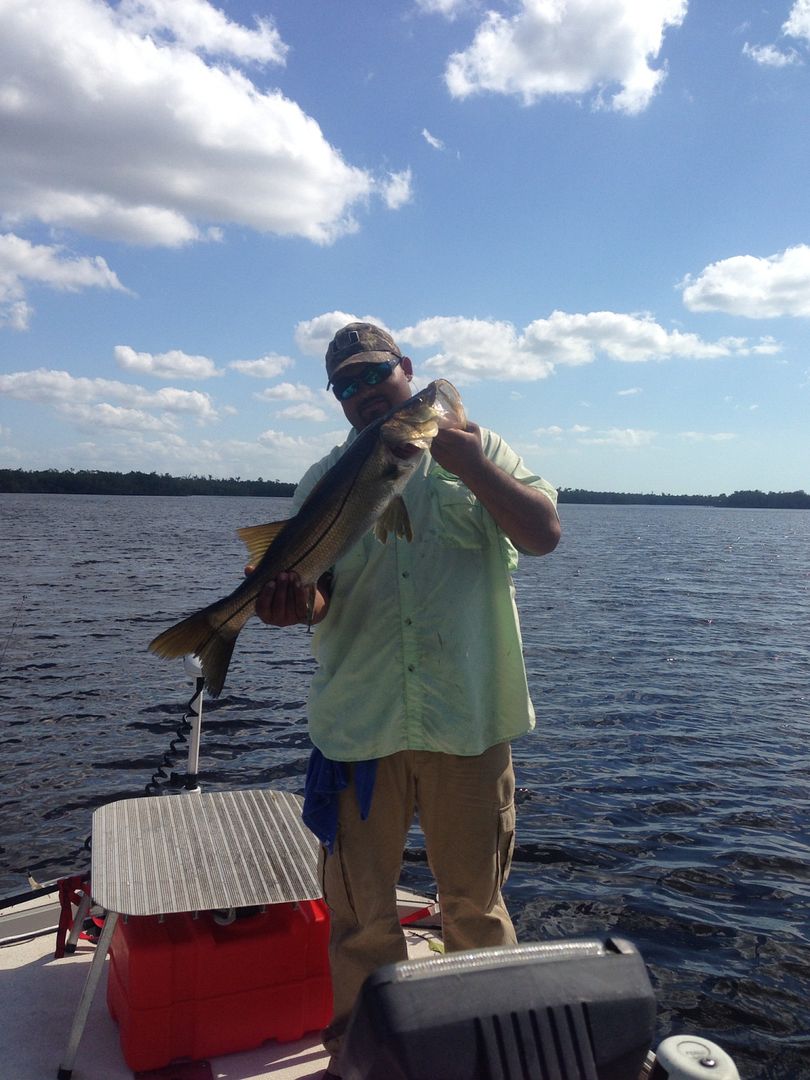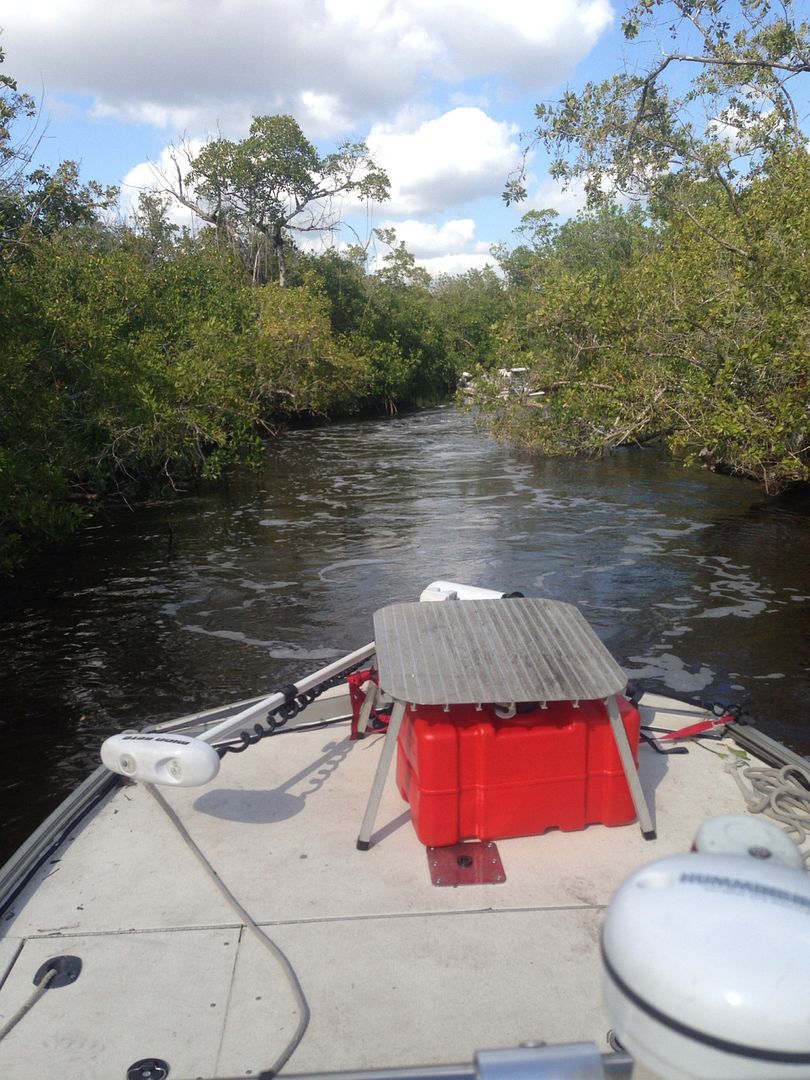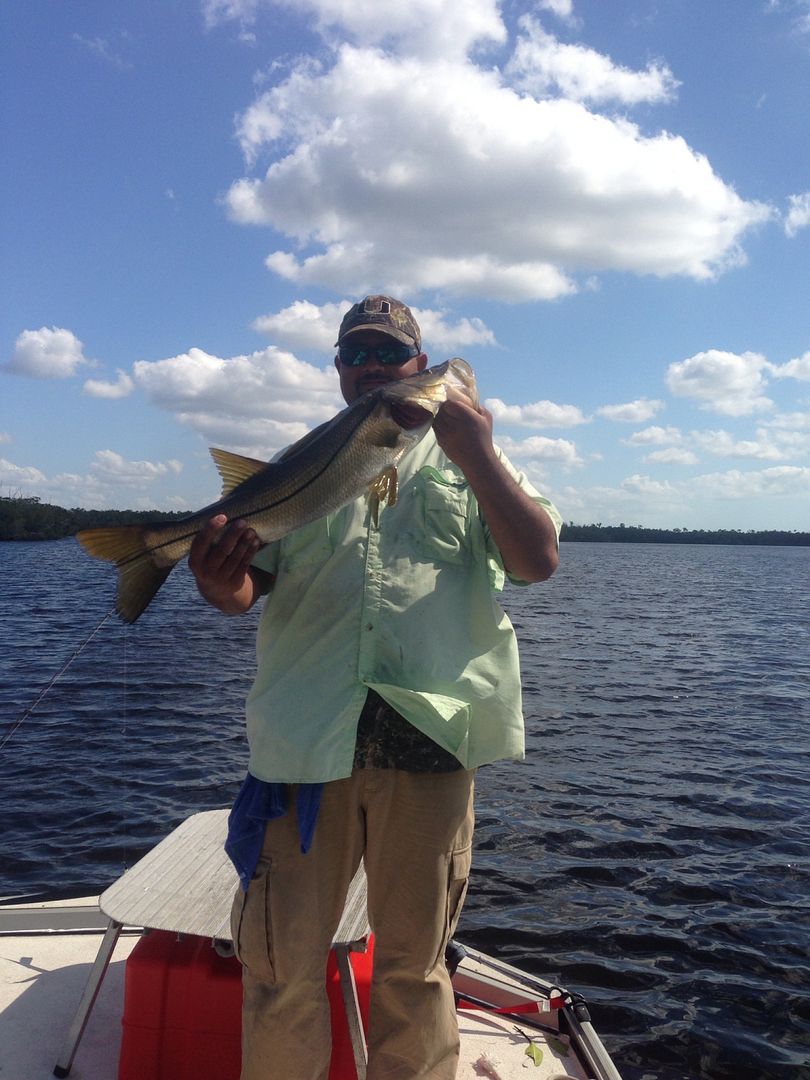 Finally called it at about 1700 and started the 90 minute run back in. A wonderful trip with some great guys. After hard work and alot of time we produced some very quality fish. I will probably do a repeat here in about 2-3 weeks if the water warms to see if we can trade some of those snook pictures for tarpon pictures. Hope to see yall out there.
Capt Charlie