Home
›
Southeast General Fishing & The Outdoors
3-30-2013 - Port Saint Lucie Offshore Fishing Report:
Alwaysforward
Posts: 1,512
Captain
Taking Mr. Trim Tab (JT) out today and a first timer aboard the AF, JT's brother-in-law Bill who is in town on vacation from Ohio. JT got his nickname Trim Tab when fishing on the Sandpile for Cobia he had one hooked up that made a mad dash to the back of the boat and got cut off on the trim tab :grin
Minutes later a school of Cobia swam by and Trim Tab seeks revenge. We sink the gaff in this green fish and as he hits the deck he going nuts... Congrats JT on the nice catch back in May 2011 :beer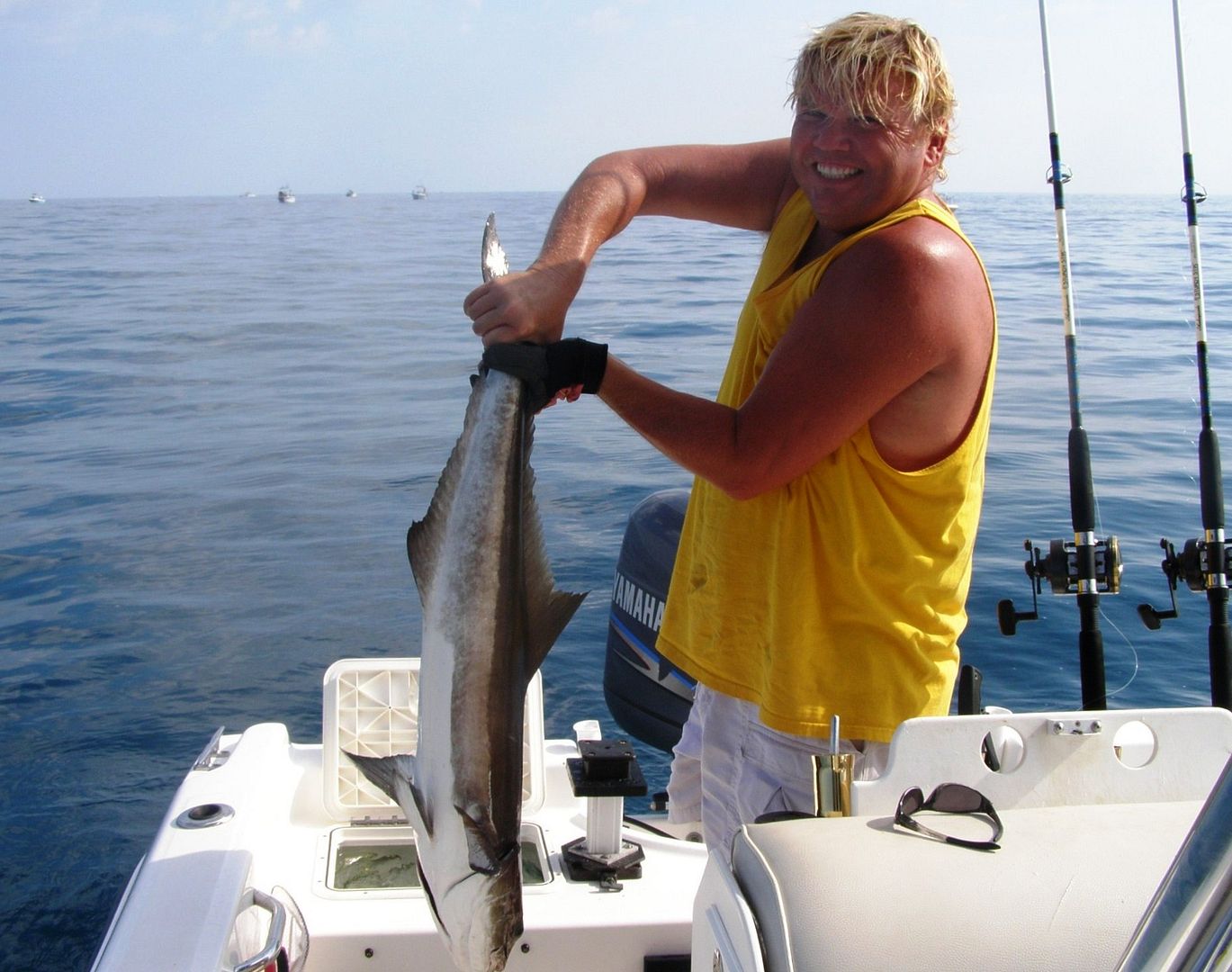 The bait guy wasn't at the ramp this morning when I arrived at 5am. Got the boat ready and rigged up some rods while waiting for the crew to come at 6:00am and hopefully the bait guy.
The crew arrives early so I started rigging up the Sabiki rods and just then the bait guy shows up. Yippie… We picked up 3 dozen baits and headed offshore.
On Thursday I asked JT what they wanted to target today. Fins, Cobia, Wahoo, Sailfish, and a large shark for his brother-in-law. Tall order for sure but hope to knock some of those species off the list today. I can tell you that we will have fun trying, that's for sure.
With shark on the menu, we need to pick up some blue runners or some bonitas. We exited the SLI at the end of the outgoing tide. The SLI was bumpy but once we got away from the SLI it wasn't bad. We hit the red buoy first for some runners but nothing doing.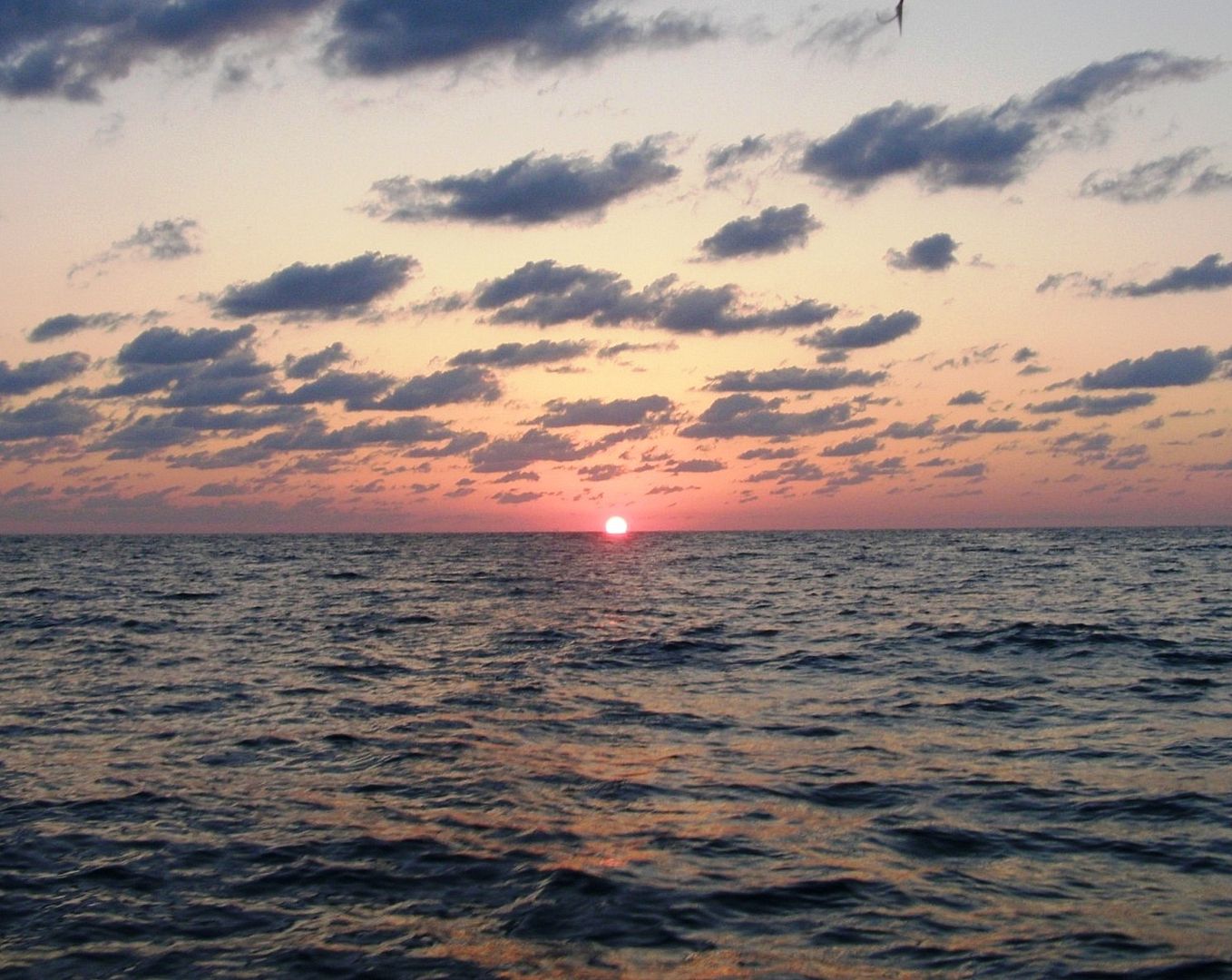 We run south to Bullshark Barge and dropped ½ dozen runners into the livewell's in short order. We found them on the east end of the barge.
We started offshore and found a color change with weeds in 40ft so we slow trolled some livey's in that area for 20 minutes or so to hopefully pick up a fin or bonita for later for the sharks.
We continued SE and found a log floating in 50ft and worked that for a few minutes with nothing under it. No bait below. Moved on and ended up in 600ft on some scattered weeds. Drifted livey's around here for a couple of hours without a bite.
It's time to bend some rods (I hope) and dialed in the AJ spot and headed in that direction. We stopped south of the spot on some scattered weeds and drifted this area for another hour without a bite. I rigged up the bottom rod and we headed over to the AJ spot.
We rig up a Blue Runner and dropped it to the bottom (146ft down) JT's first up and immediately gets a AJ bite so we knew they were in town. The fish came unglued so we ran back north and set-up another drift. Bills turn on the rod and minutes into the second drift it is fish on.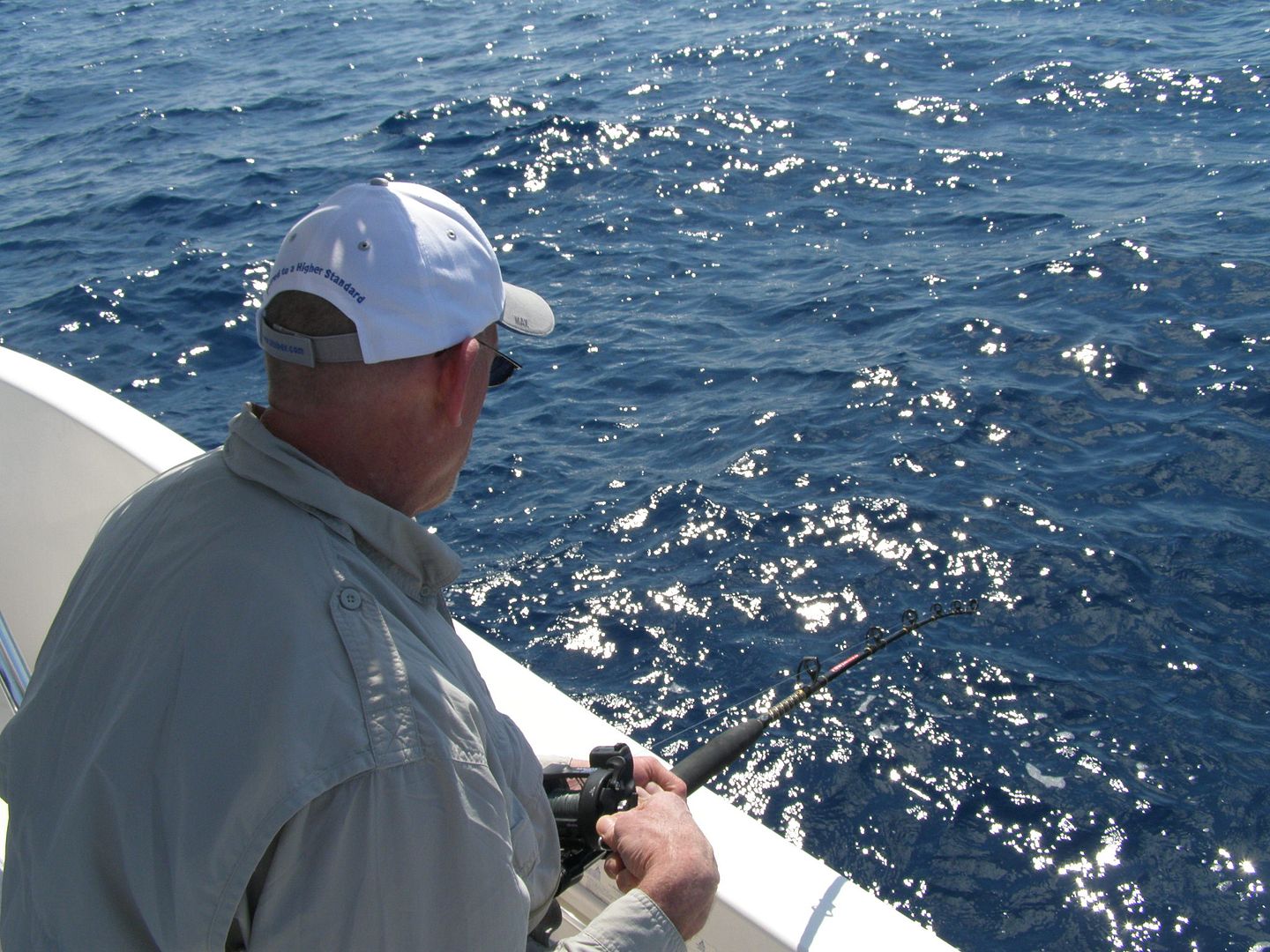 This fight turns into a 45 minute long tug of war with a huge shark. We strap on the fighting belt for Bill to help fight the beast. JT and I relax and drink a beer while we watch the sweat drip off Bills forehead. :grin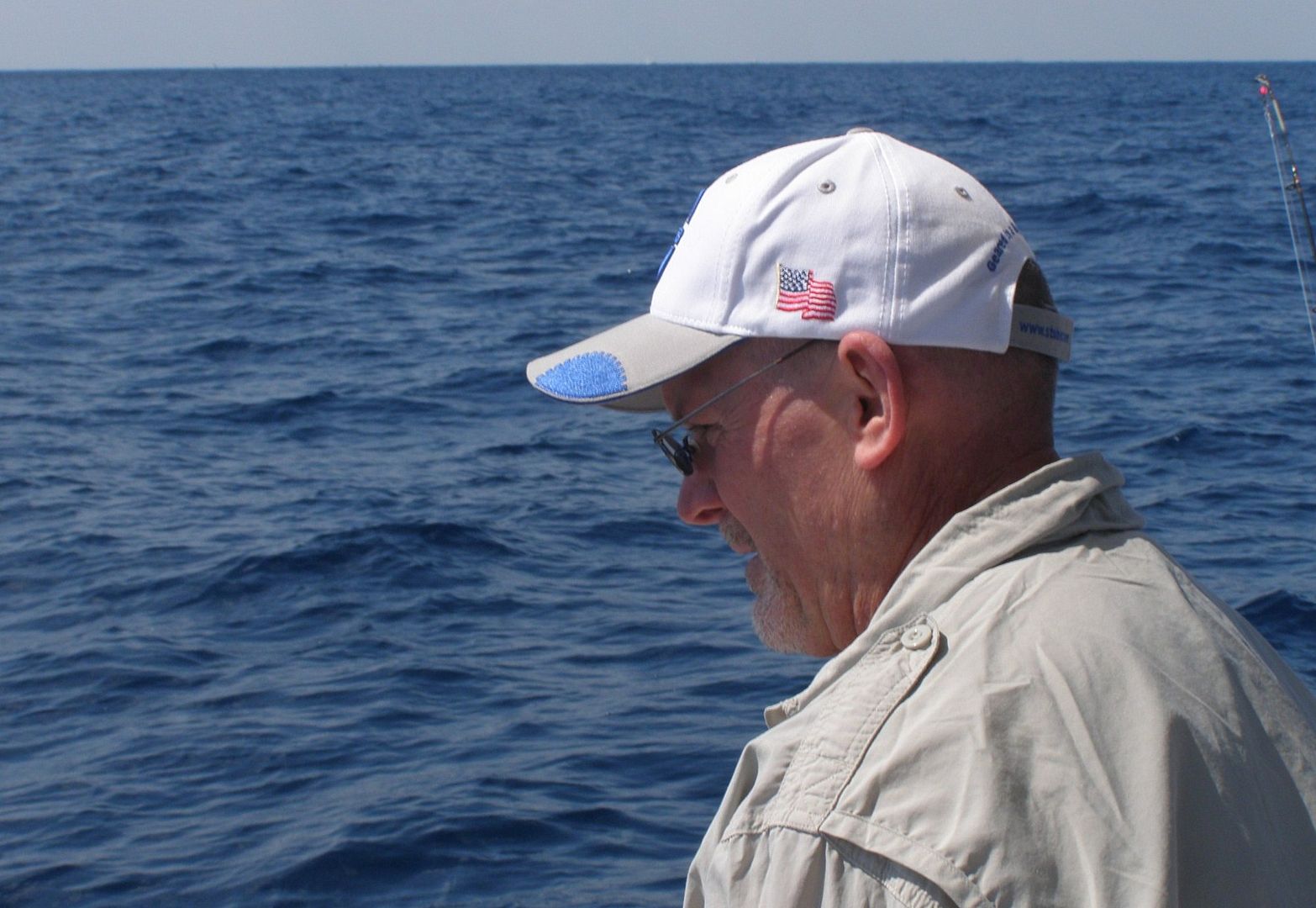 JT gives Bill a five minute break and helps crank up a few turns on the reel.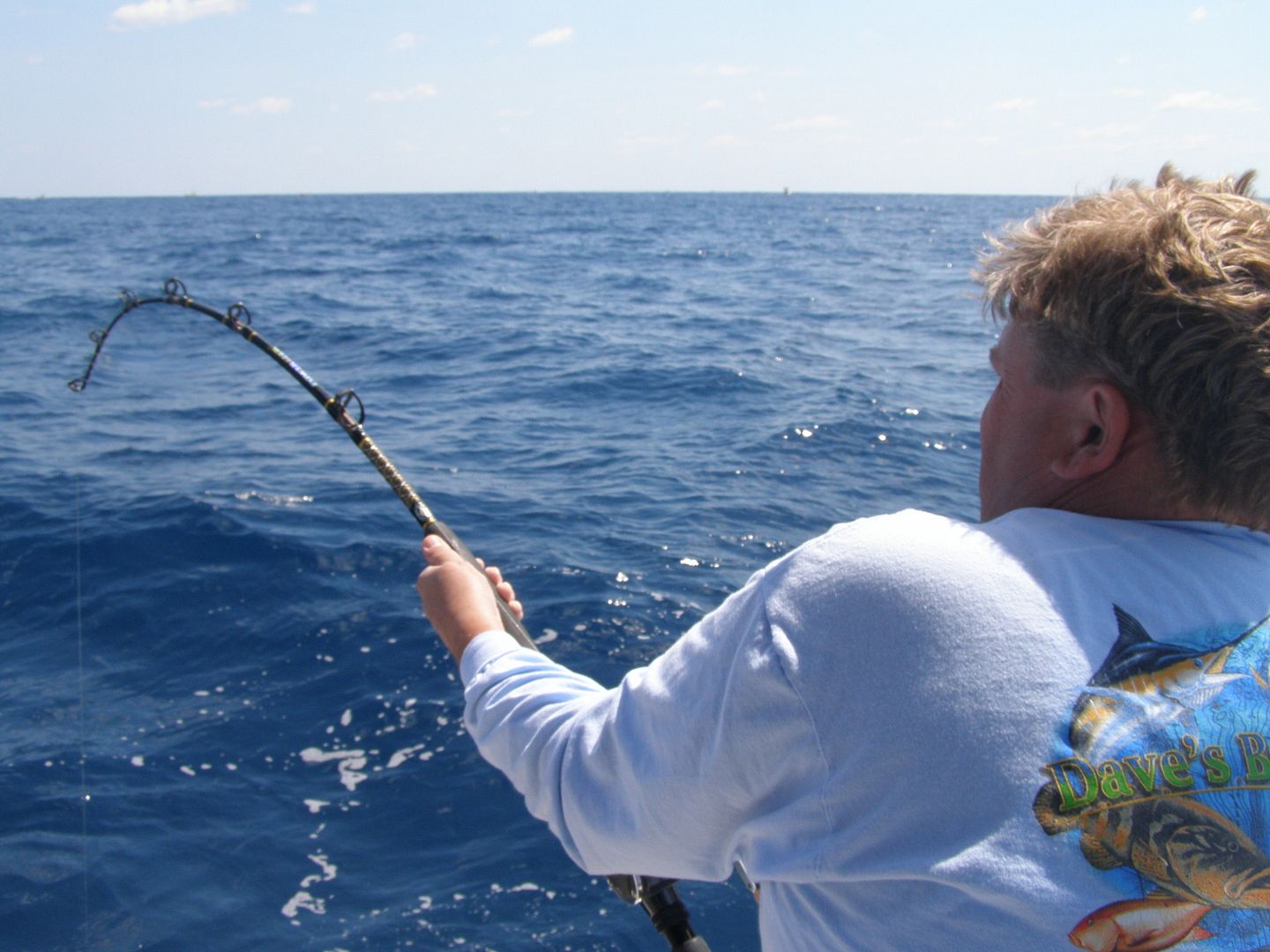 Bills back on the rod and works hard to bring the beast to the surface.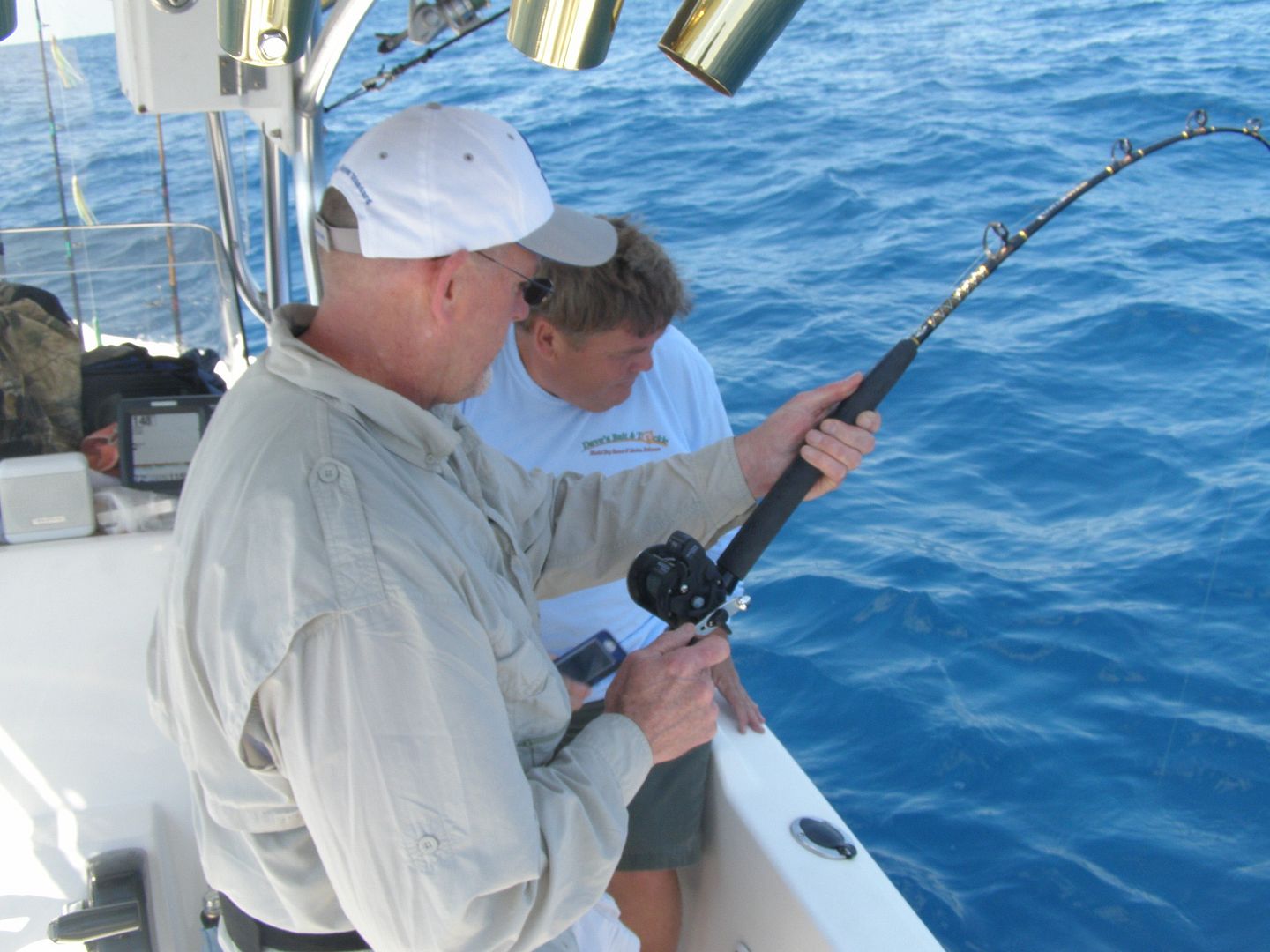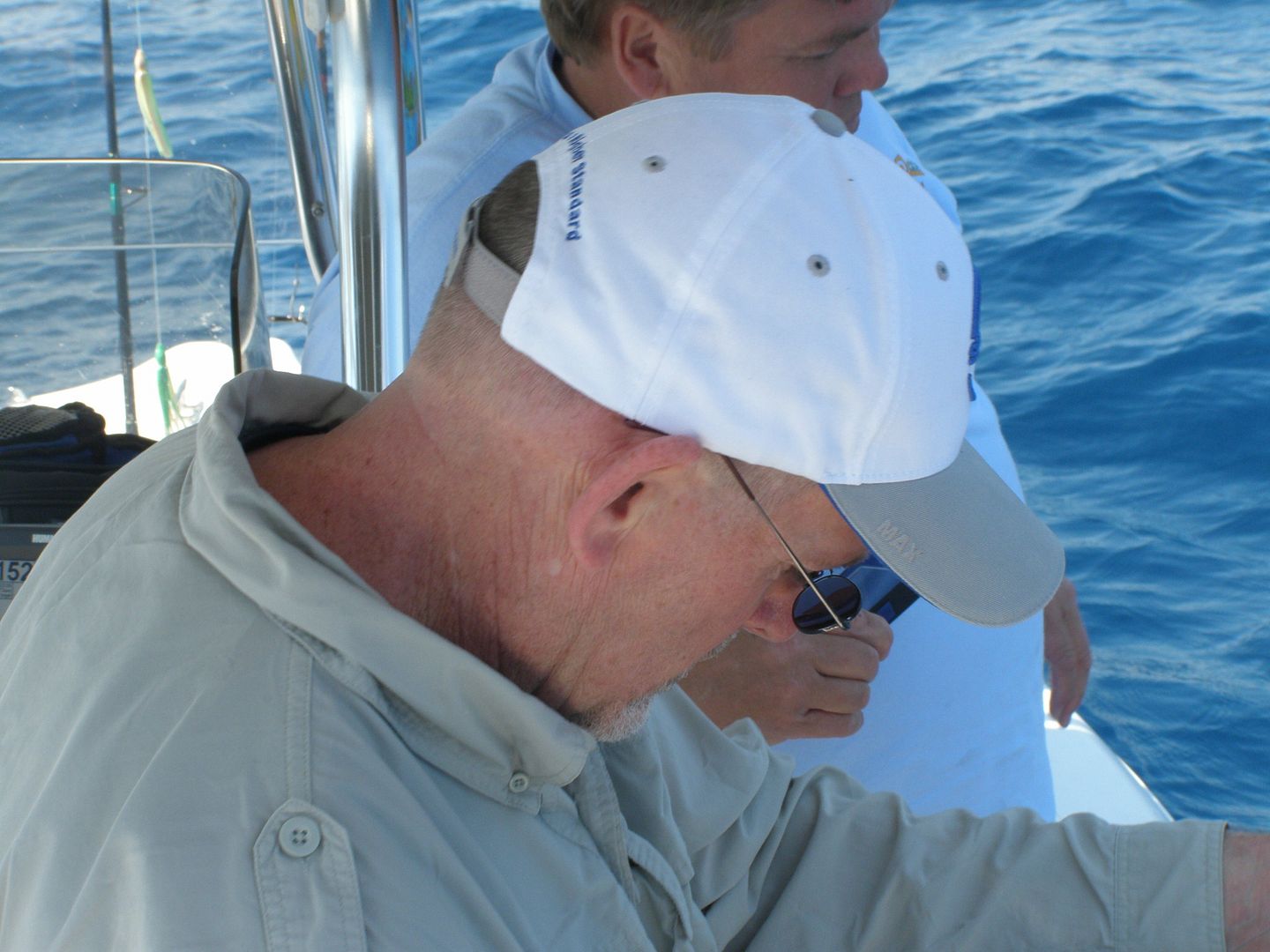 A few more cranks and he brings the fish to the surface. I grab the GoPro to shoot some underwater footage but when I checked the video when I got home nothing was on it. Captain did something wrong. Sorry crew. It was a good thing JT was taking some pictures to capture Bills amazing feat.
The Bullshark was all of 8ft long and pushing 200+ lbs. Great job Bill and a memory you will never forget :beer The fish takes a dive before I could grab my camera and snap some pics. Bill goes back at work raising the large Bullshark. Here's the pics that JT took for us…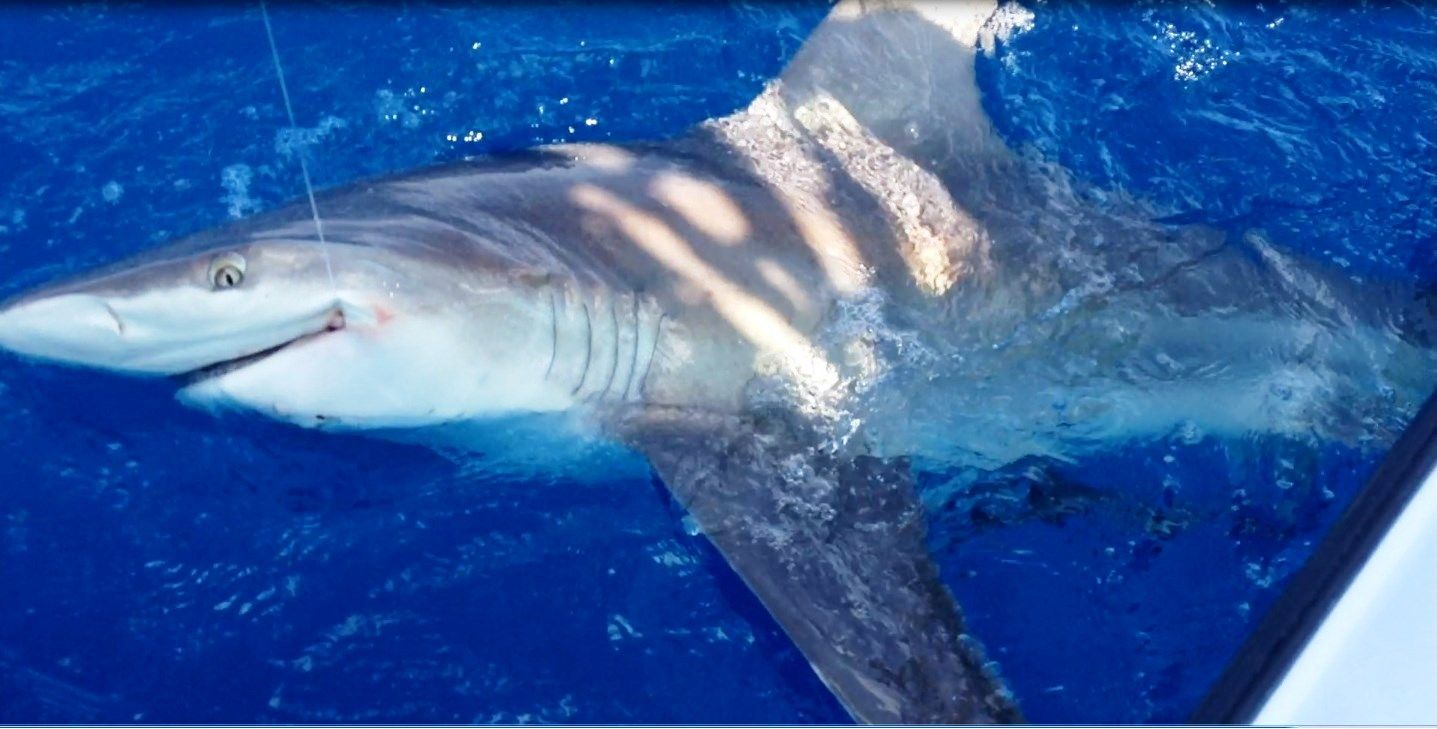 The shark is under the boat then all the sudden with one last pull of the rod, walla… Up comes the head of an AJ :grin Not only did Bill out fish us today JT, but he also catches two species on the same rod, using one bait at the same time. :applause
AWESOME job today Bill.
We make another drift with no luck and then moved a bite north to allow Vindawg to fish the AJ area…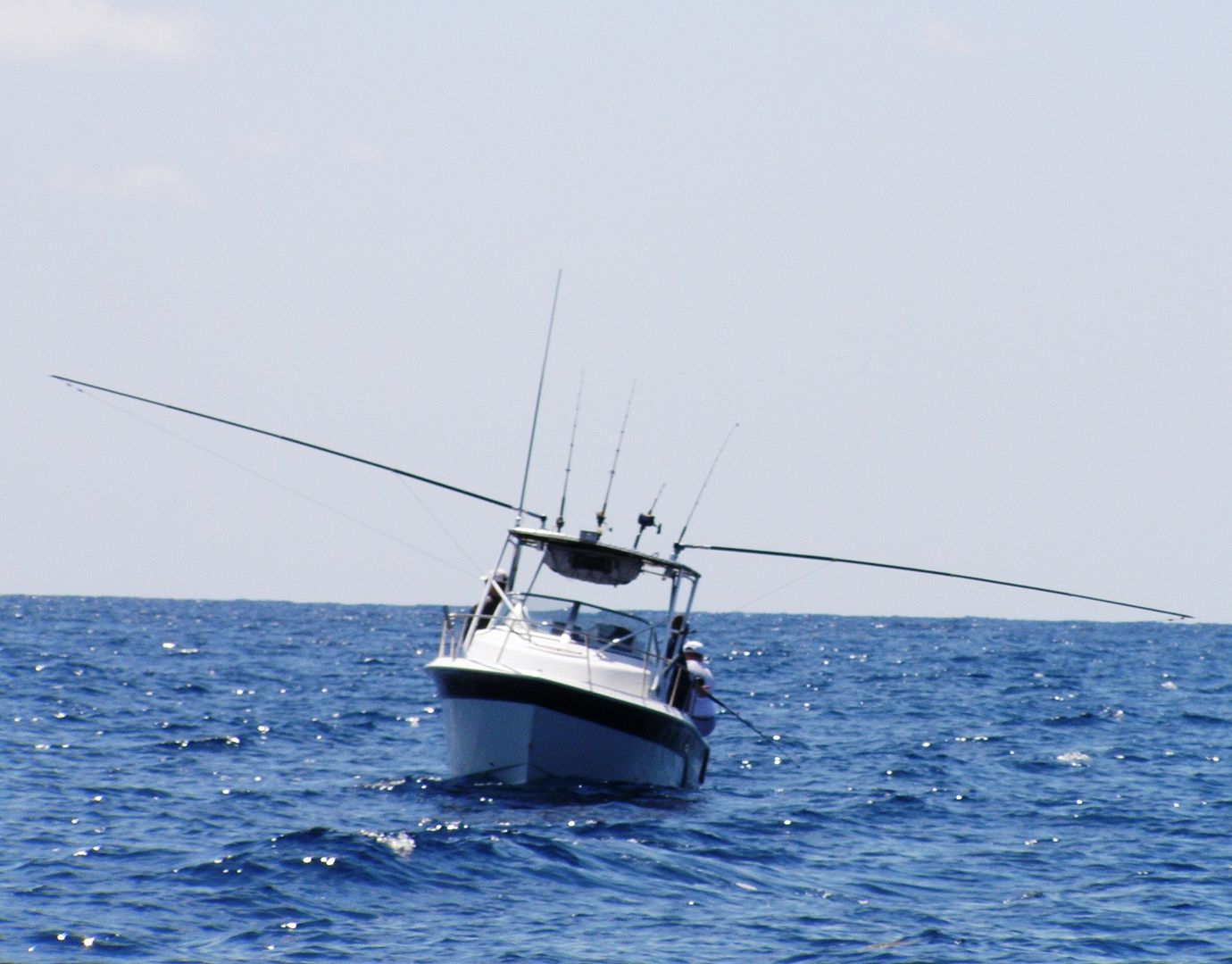 We found some nice weed patches and set-up another drift of greenies for some fins and JT hooks up to a jumping fin off in the distance but comes unglue. We worked this area for a while with no other bites then headed to the Sandpile to drift some livey's over the pile. We make a couple drifts here and call it a day. Back to the dock just before 3pm.
Today's Tally
1 – Bullshark
1 for 2 – Greater Amberjack
0 for 1 - Fin
How did you all make out today?Tip of the day
Let's talk SST maps. SST maps are Sea Surface Temperature maps that helps point out eddies and temperature breaks. The picture below shows you the SST map from this morning. It shows the temp break to be located inside of the 600ft line.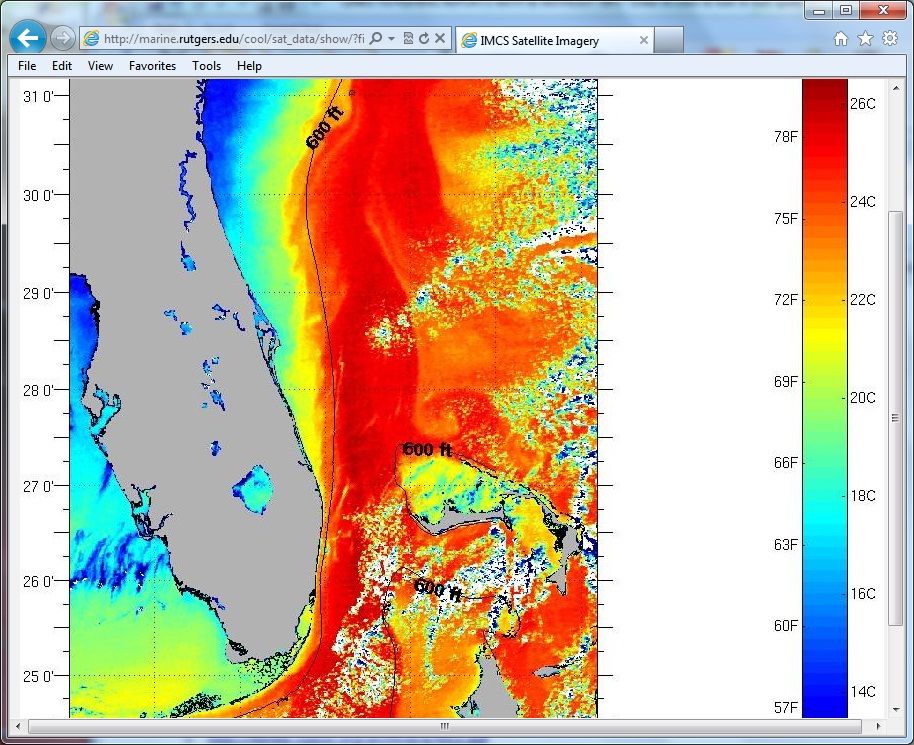 To check out the SST maps click the link below then click the weather link at the top of the page. Once on the weather page scroll down to the list of (3) SST map links. The one I use is the middle link. Rutgers University.
http://www.stlucieinlet.com/
By looking at the Buoyweather map below, you can see that the temp break is inside of Push Button Hill. Push Button Hill can be seen as that dark spot offshore of the words "Port Salerno".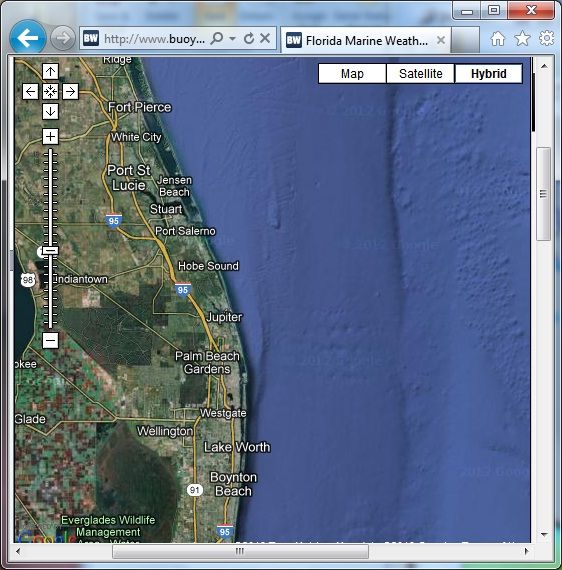 A good way to determine the distance one is offshore is to open up the SST map and a online map side by side and get them as close as you can to the same size.
Here is a link to the online map that I use. It allows you to measure distances.
http://www.freemaptools.com/measure-distance.htm
Here is a link on how to read these SST maps.
http://rucool.marine.rutgers.edu/index.php/COOL-Data/how-to-read-a-sea-surface-temperature-map.html
Hope this helps and if you have any questions, just shoot me an email at
[email protected]
Random pics on the day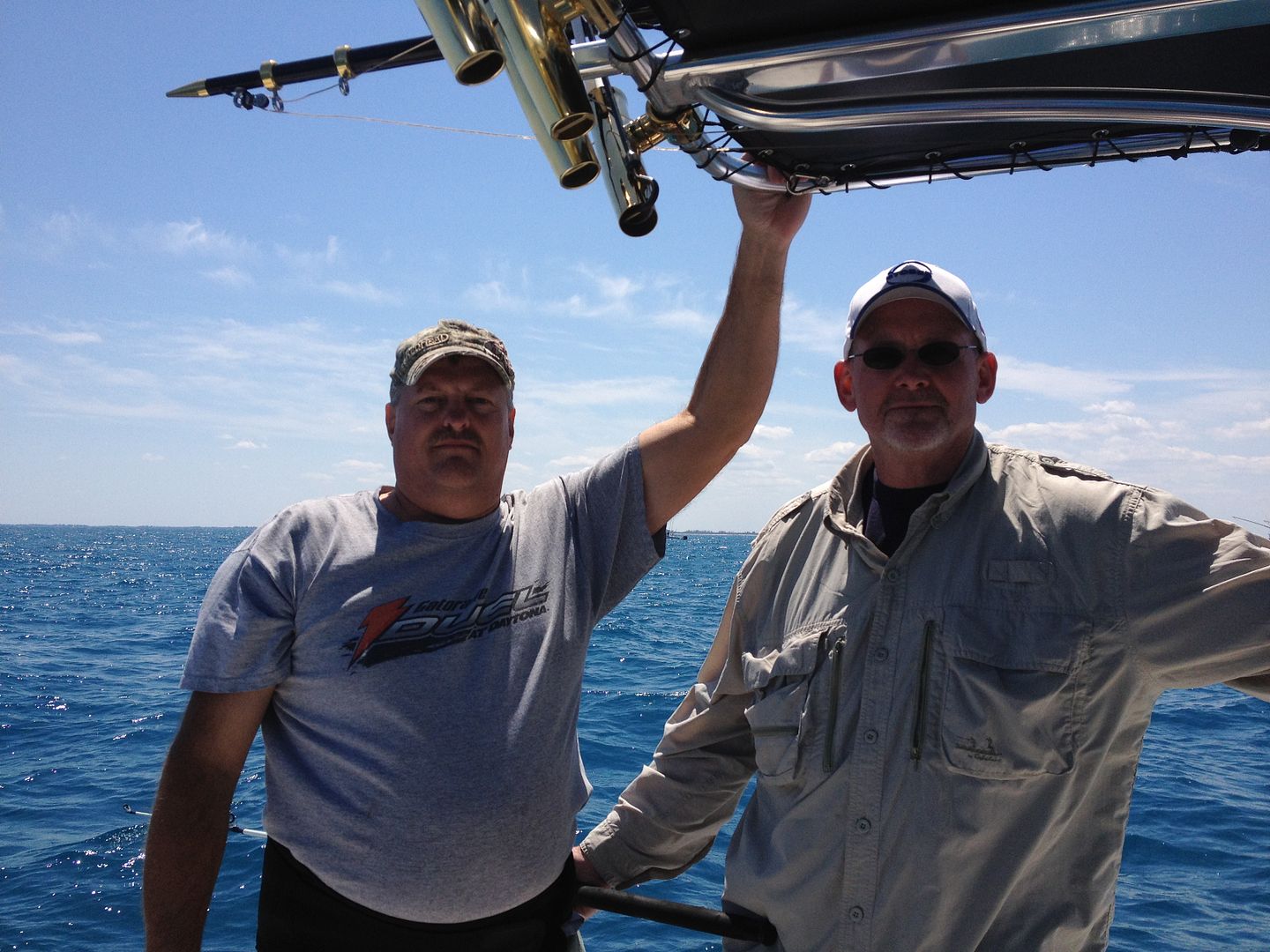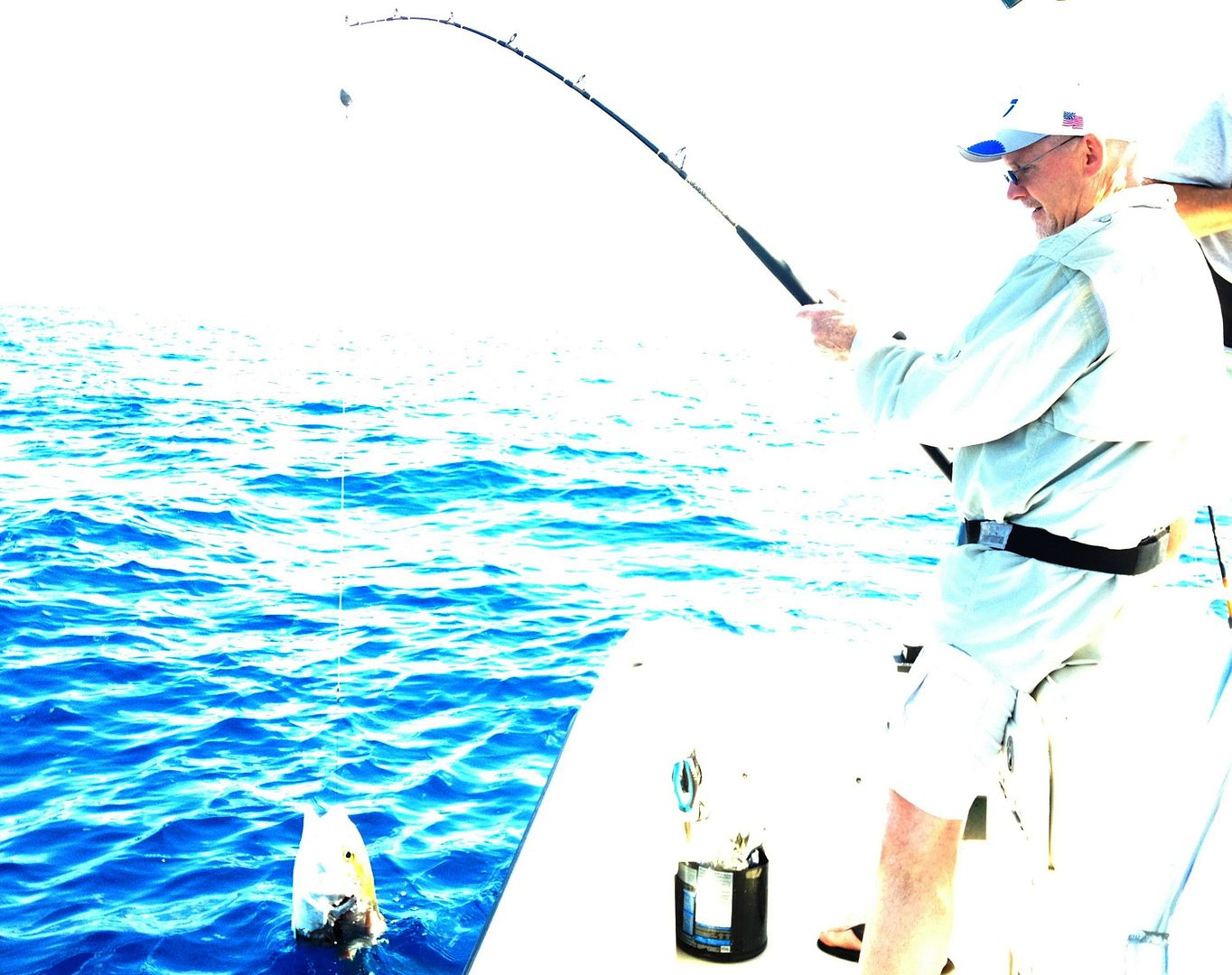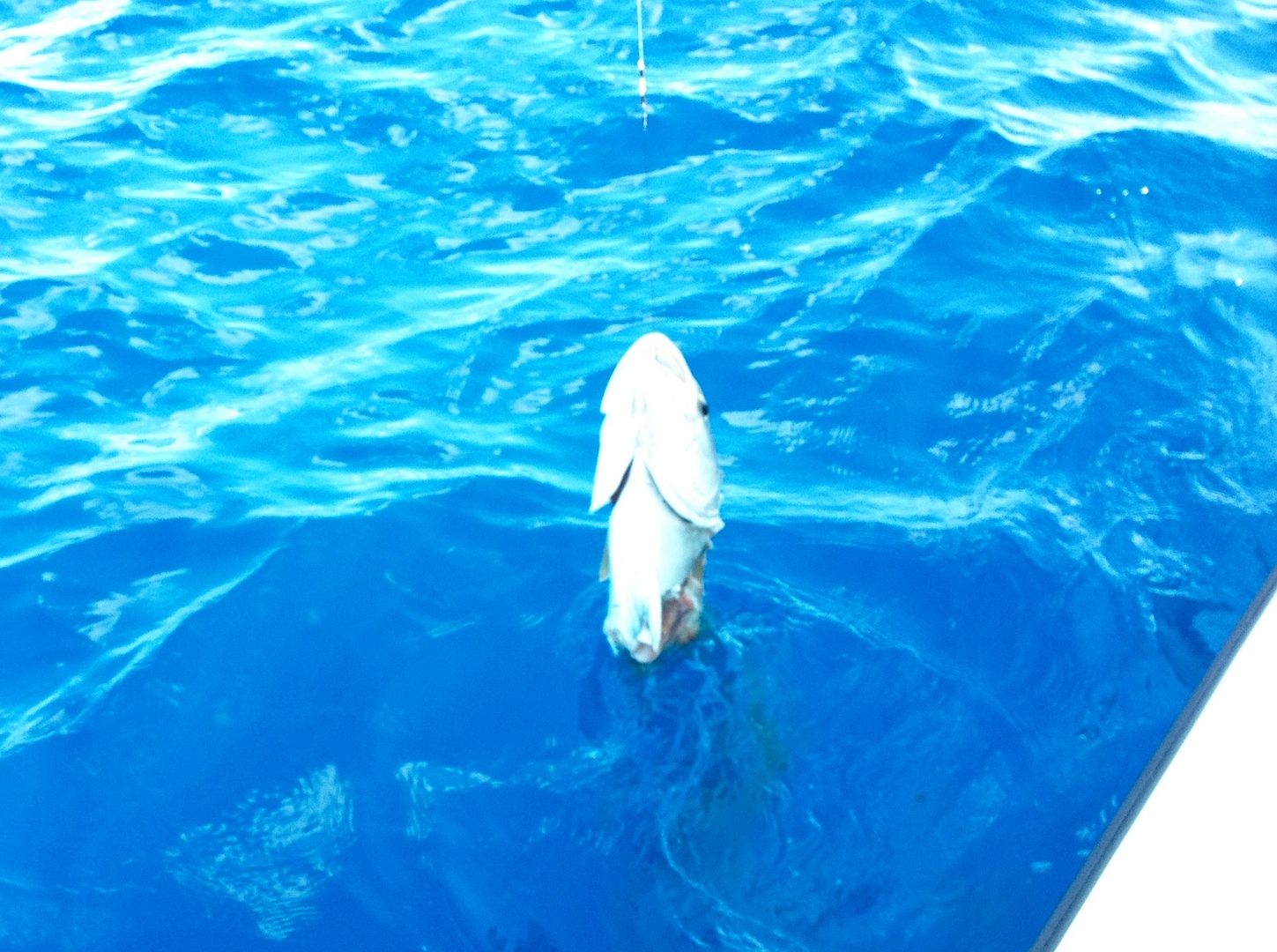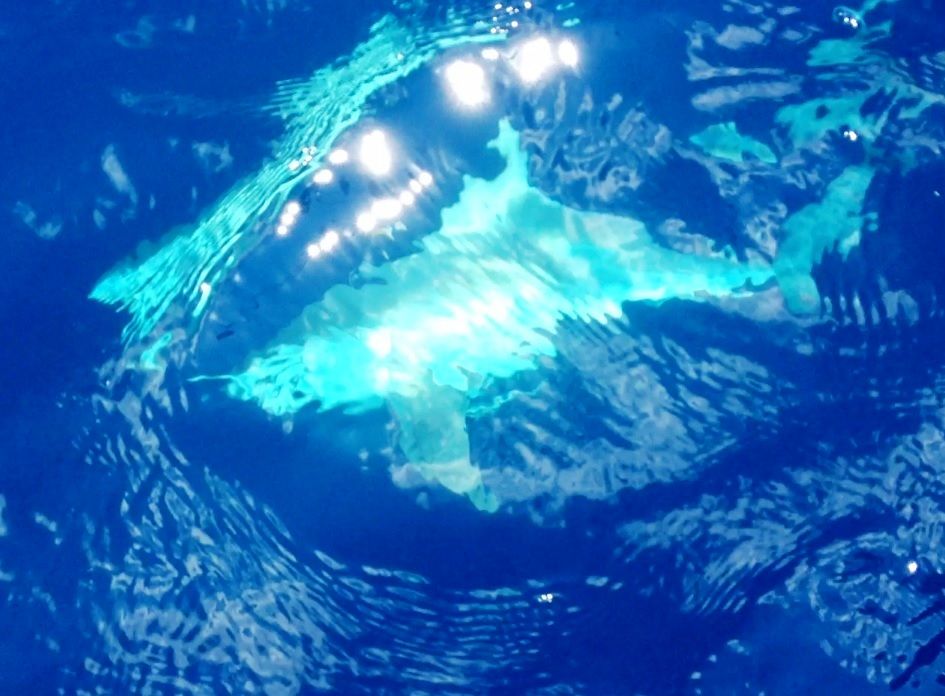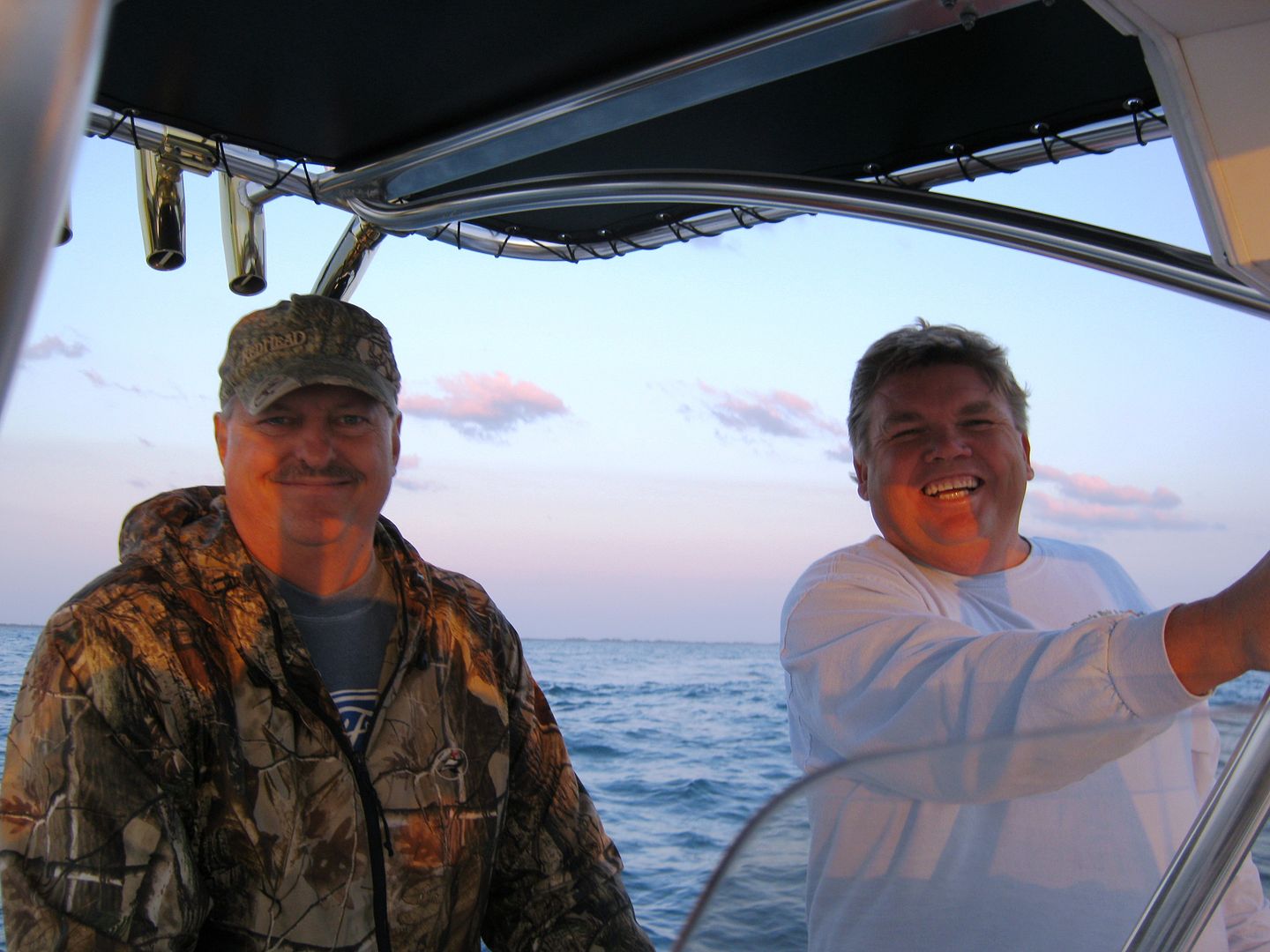 ALWAYSFORWARD, NEVER STRAIGHT...