Home
›
South General Fishing & The Outdoors
04/03: Hook, Line and Sink 'Em-Dr. Lisa Krimsky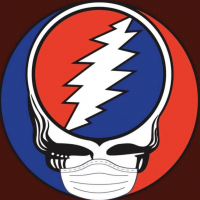 ProfessorO
Posts: 876
Officer
The Hollywood Hills Saltwater Fishing Science and Social Club's next seminar is "Hook, Line and Sink 'Em" by Dr. Lisa Krimsky (FL Sea Grant) about the Fish Recompression Project on April 3rd. Fish recompression gear that release deep reef fish at depth, instead of venting the fish after catching, is being tested now. Dr. Krimsky will speak about the gear and preliminary study results at Boston Johnny's Bar and Grill 2120 N Dixie Hwy, Hollywood, FL 33020. The April 3rd seminar starts at 7:30 PM or so after a happy hour and local fishing reports. This and all of our seminars are free, with free door prizes, and are open to everyone.
A big thanks to Capt. Peter B Wright for an awesome seminar and sharing many of his ideas with us on fighting big fish. It was a special night with many captains contributing and some very nice door prizes-fishing harness, graphite rod, trolling lures, line-being given away. The conversation before Peter's talk at the happy hour was on what do fish "smell" and the importance of oils vs proteins; and coincidence, more on those topics at a later time, so come early and join us for the happy hour and conversation.
Nova SE U Oceanographic Center is still looking for fish samples: email Dave at
[email protected]
Racks/carcasses + guts: Atlantic Bonito, Black Fin Tuna, Yellowfin Tuna, Skipjack, Little Tunny, Frigate Mackerel, Triple tail, and any Jack species. WHOLE: Thread fin herring, Filefish, Flying fish, Barracuda, Lion fish, Look down, and Cero Mackerel.
Small fin clips -- about 1 square inch or so -- from any sailfish, blue marlin, spearfish, or white marlin
The last scheduled speaker for spring 2013 is Ms. Jessica Adams from Nova SE U Oceanographic Center. She will speak about "Age and growth of little tunny, blackfin and skipjack tuna" on May 1. cheers, O
The goal of scientists is to maximize what we know of the real world by using the mathematical world to optimize the information from the observed world.