Home
›
East Central General Fishing & The Outdoors
Port Canaveral Offshore 03-19 & 20-13
ACME Ventures Fishing
Posts: 851
Officer
Back to back trips Tuesday and Wednesday could not have been more different. Tuesday the nice conditions brought us good fish
all day long, whereas Wednesday we have to really work at it. Clearing conditions Tuesday allowed us to find some nice color changes
and weedlines that though not teaming with fish did produce. We picked up some Mahi before fighting AJ's. A lot of Cuda's and Sharks
at the wrecks, but we still filled up on AJ's. The AJ's Tuesday were mostly just over the min size, but with hardly a worm in them were
great for the icebox. With a couple youngsters onboard not big enough to tackle the AJ's, we finished the day on shallower structure
so they could have some fun. We got Cobia this way, not huge but big enough to take home! Wednesday was much less productive.
While we did battle a lot of fish, more short AJ's, Cuda and Shark that anything. Still took home AJ, Porgy's and even large croakers
home. trolling was not productive. The sea's Wed were very agitated with the wind change, and the weedlines became very scattered.
Still likely fish there, but as scattered as the weeds.
Here is a few pic's, will post more later.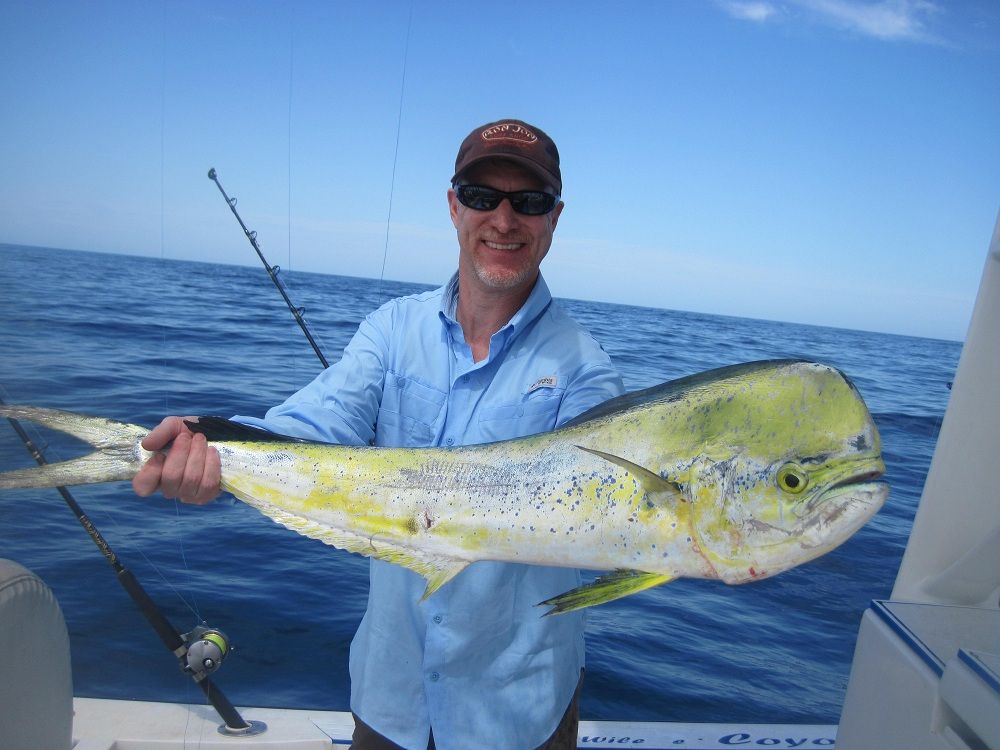 Captain Henry
www.ACME-Ventures-Fishing.com
321-794-7955