Home
›
General Freshwater Fishing
Lake Rousseau 03/18/2013
capt louie
citrus county
Posts: 10,176
Moderator
Went with my Bro-in-law to pre-fish for a tournament we have coming. Due to both of us suffering with a touch of Irish flu thanks to St.Patty's day :wink
we launched at 10:45 . Ran to the first stop and notice the water was a bit murky and it was overcast so I picked up a chatterbait.
We moved in near some cattails and I hooked up first.
Good start! A little later the chatterbait hit again.
A good chunk that I followed up with another like it a bit later. We moved to another flat that had a little bird activity.
Bro-in-law John had his rattle trap come to an abrupt stop.
Another solid bass ! We left and tried a few other spots and I broke out my trusty Rapala.
Got two solid chunks on it. Then the bass -O-the day attacked it with a huge swirl and was subdued after a lengthy battle.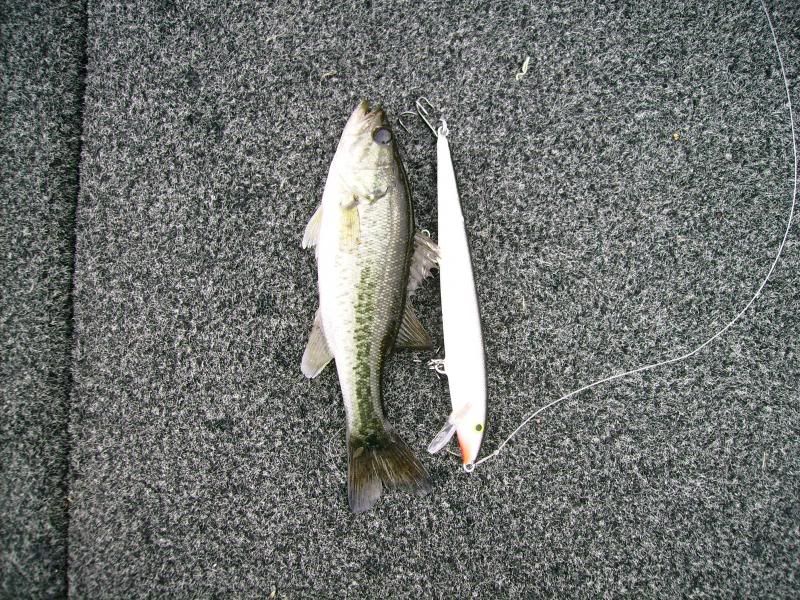 :grin Ha , I caught two that size. It's small but mean :huh
We landed several more fish and I lost one that looked around 4lb that threw the Rapala.
I did see a couple of beds and one had a nice fish near it so there is still some of that activity.
Water was 65 and up river it was pretty clear unlike down towards the dam. Hope I do as well come tourny time.
"You'll get your weather"