Home
›
Fly Fishing
Everglades City - 10/06/12
miket1515
Posts: 38
Deckhand
It is 4:45am Saturday morning, and I wake up to get ready to meet my buddy Mitch at his house so we can head out in the yaks and throw some flies. We thought about heading to either Flamingo or Everglades City so we checked the tides and we found that Everglades City had an outgoing tide in the morning, so we decide to ride out the tide and head to the Gulf and grab the incoming back in the afternoon. As we headed down Tamiami Trail we noticed that there was fog everywhere and for me this was the first time I have witnessed this in the Glades, so I thought this would be an interesting time out on the water. We arrived at Everglades City and launched at the Ranger station. We started paddling out into the fog.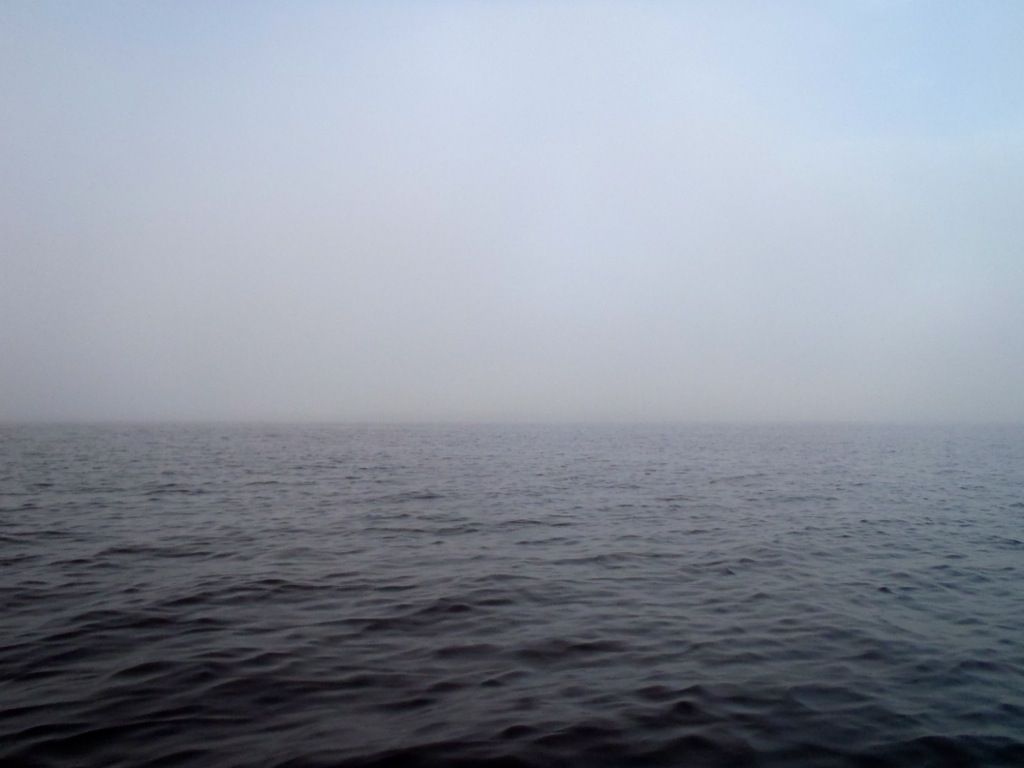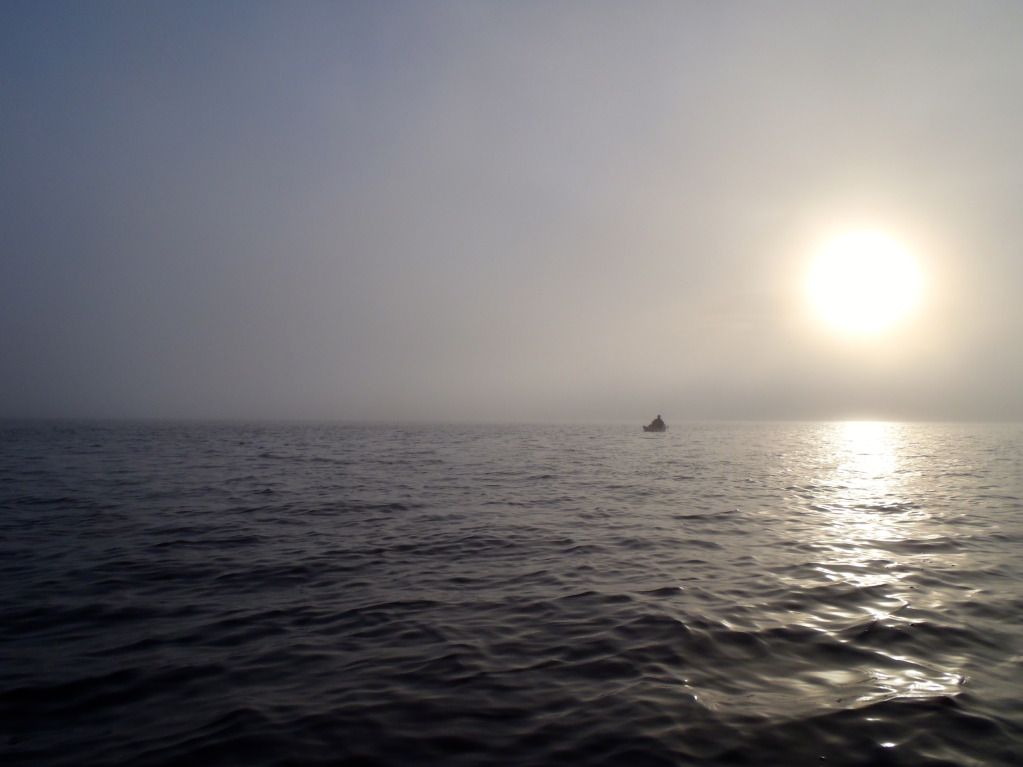 Is that land I see!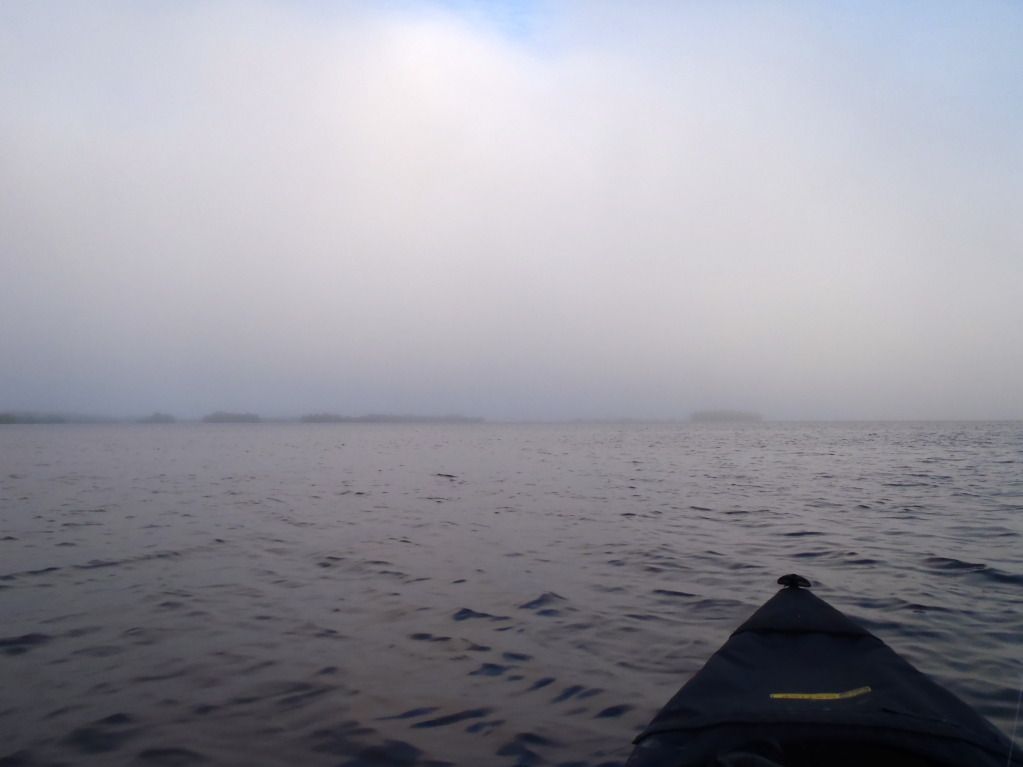 As the fog cleared the locals came out to greet us.
I brought along my brand new fly rod that I wanted to try out and a spinning outfit just in case the flies were not working. The conditions were perfect for the fly rods as there was no wind. The tide started to really head out so I put down the flies and grabbed the spin and started catching a couple of 20 inch Snookies with each of us catching a Flounder to add to the mix.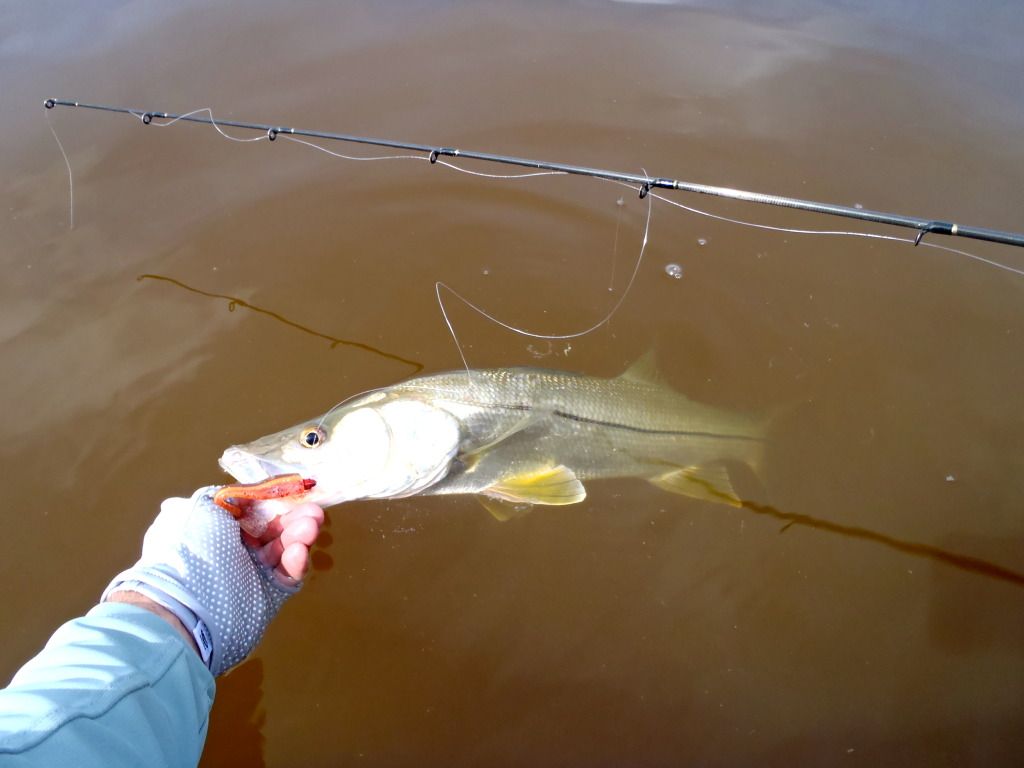 My buddy Mitch is more experienced on the fly rod and ties his own flies so all he wanted was to catch his first Red on fly. After a couple of hours casting to no avail, I hear Mitch start yelling, "Oh my God, Oh my God!". As I turn to see what all the commotion was all about, I see him set the hook and yell like a little kid with excitement. After 10 minutes, his wish came true. A beautiful Red on the other end of his fly rod with a fly that he tied.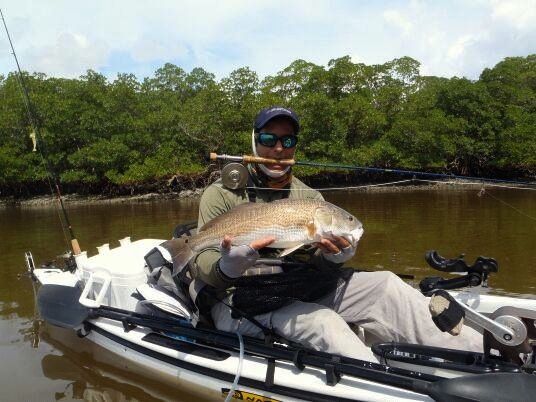 As we arrived near the Gulf we saw a small lagoon with 1 inch baitfish all over and wakes chasing bait.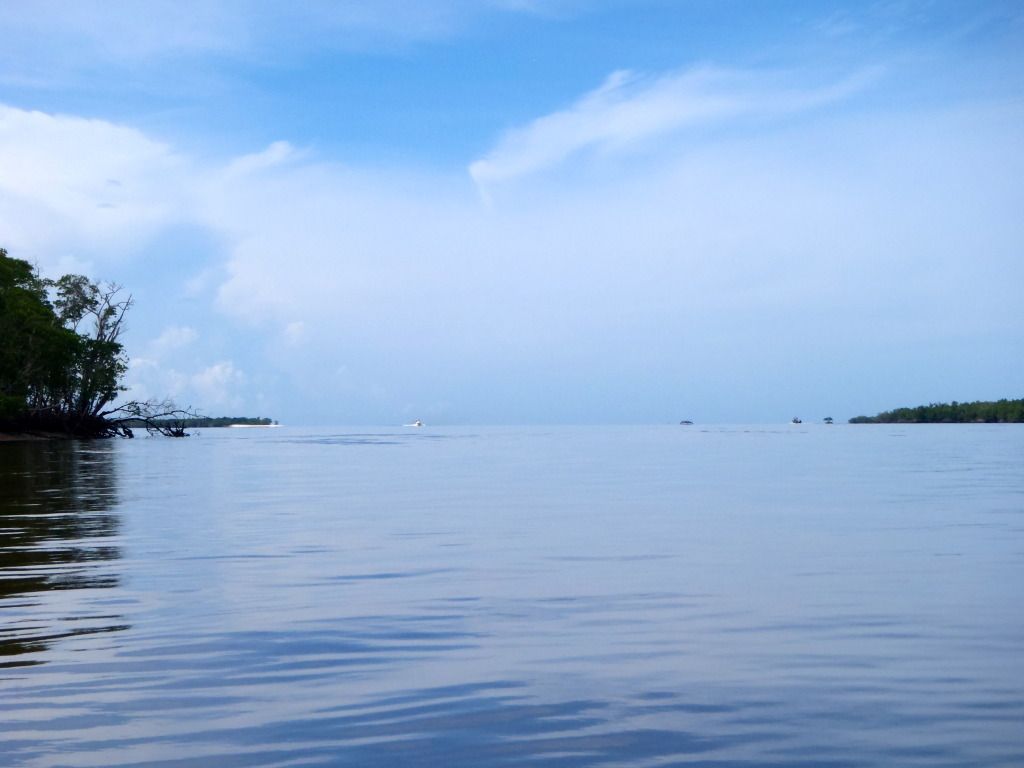 Here is where the story gets interesting. As I am casting my fly and standing in my Native Ultimate I hear the drumming of Reds as they swam around me. Now I know that male Reds drum, but I have never heard them make drumming sounds in the water while they swam and loud enough for me to hear them. As they drummed I could see the baitfish become disoriented and the Reds gobbling them down as easy pickings. I kept casting at the wakes and mud bowls and to my surprise a 20 inch Red chased my deceiver and ate my fly. The first fish to be caught and hopefully not the last on the new fly rod.
Shortly after that we decided to head back as the incoming tide was starting to pick up and try to beat the storm that was looming in the horizon. Not too shabby on the water as my buddy Mitch caught not one but two Reds for his first time on fly and I got to try out my brand new fly rod on a beautiful little Red.
Leave a Comment