Home
›
East Central General Fishing & The Outdoors
Port Canaveral Offshore 07-12-12
ACME Ventures Fishing
Posts: 851
Officer
Port Canaveral Offshore 07-12-12
With a guest from China, and a Fishing Tackle manufactuer on board this
trip, we were hoping to find some nice catch's this trip. It turned out just fine!
We still have fish being found in places that you don't typically find them,
but we happend on the right spots this trip.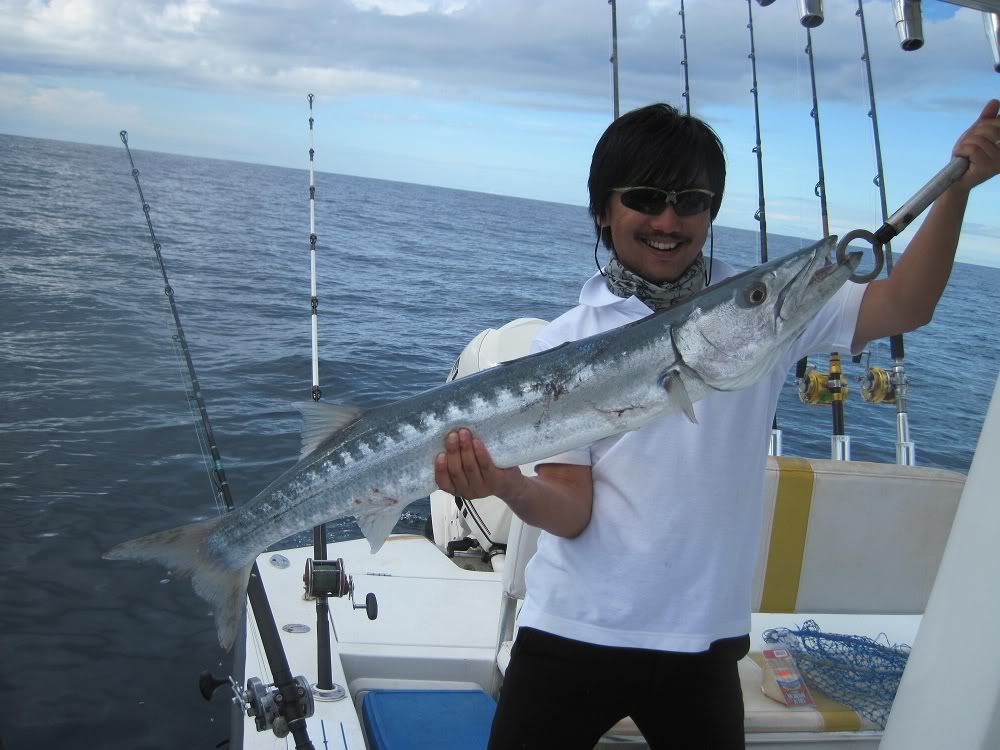 First was a stop to catch and release some Cuda we had seen the trip before.
It was an wasy accomplishment. We also had other fish chewing on our baits
as they drifted lower, but most were not able to get our large Pinfish into
their mouth's, leaving mangled fish in the wake. We finally found one large
enough to get the bait and hook into its mouth, and it was fish on, and into the
icebox....Mangrove Snapper! We had nothing but larger AJ sized Pins in the
livewell, so off we went to bigger game. That site is on my return list however.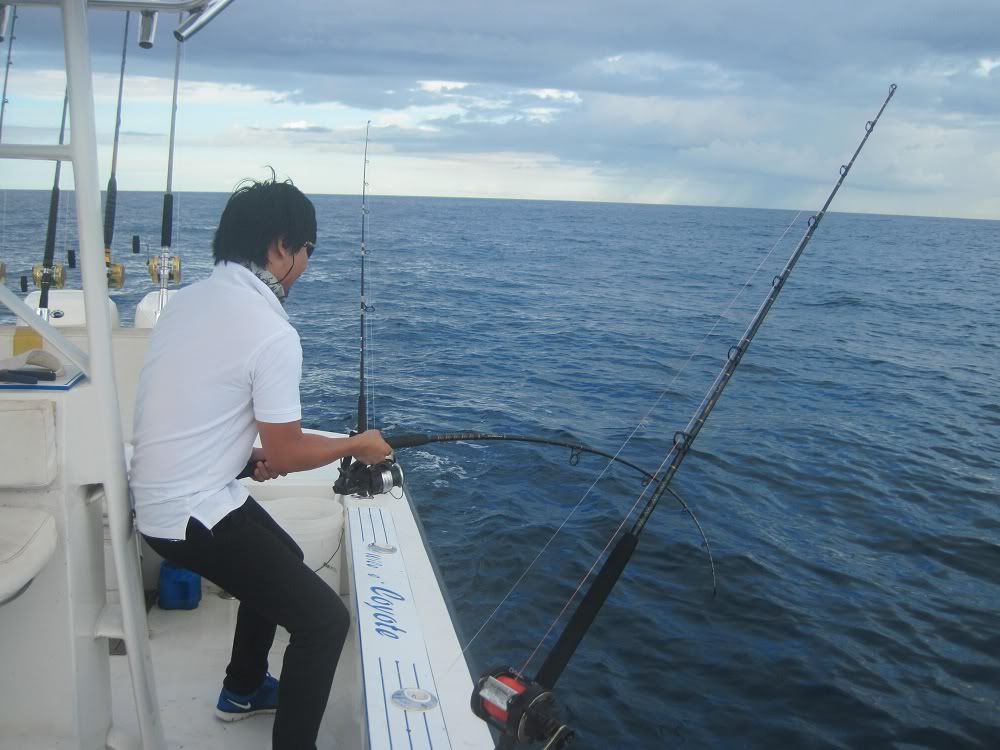 We found the AJ's quickly, and they were hungry. First up was the smaller ones
caught jigging, but a great fight they give for their size. I actually had 2 guest
on the boat with me this trip, but one was down for the count for the day with
the ill effects of a growing, but still rolling sea.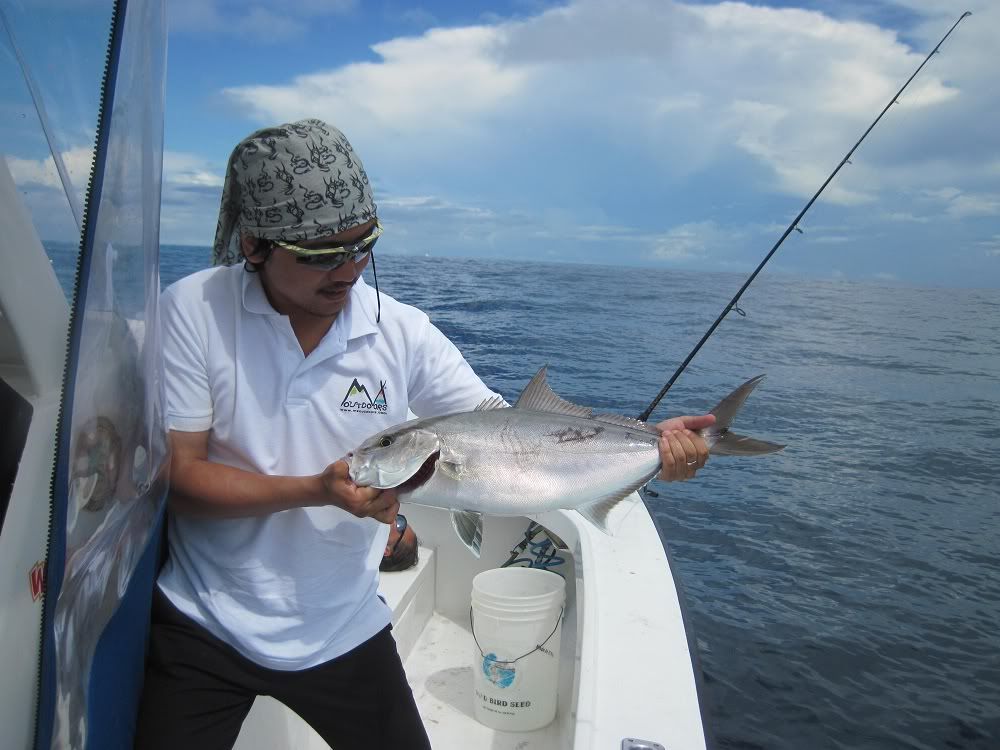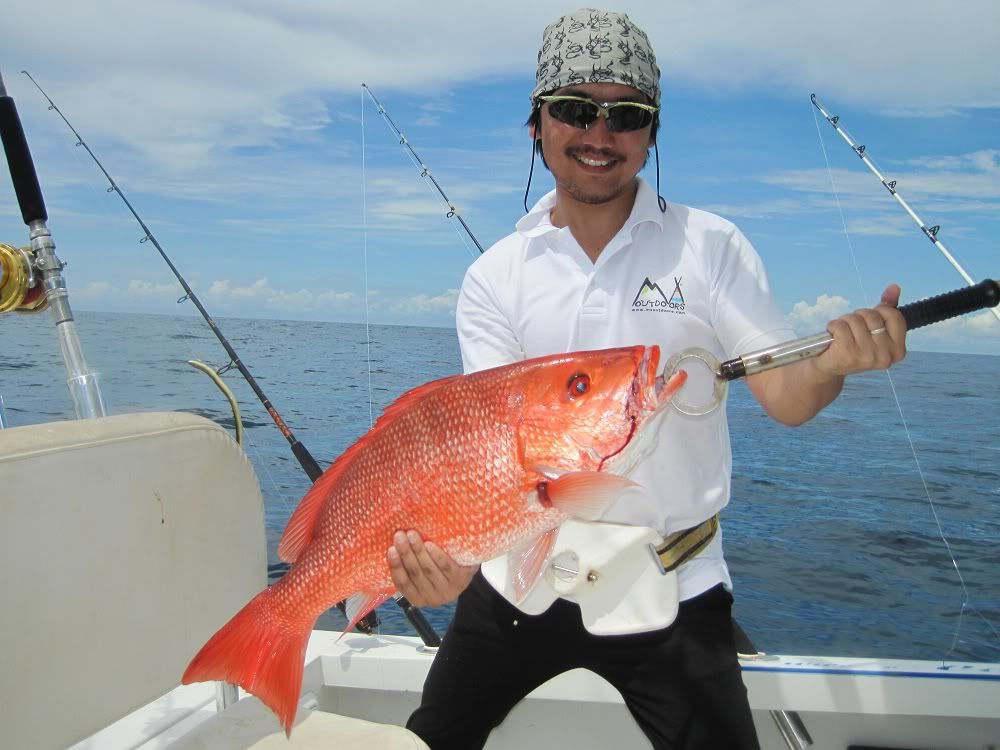 As usual Red Snapper were caught, Tagged and released, and this was a hundred
foot off the bottin, caught on verticle jigs! More jacks were caught and released
until a live bait on the heavy rig was finally hit. A bigger AJ was now on the
line, and my guest finally got to feel some "pain". It took a while, but the fish
came in, and went on ice. Some Almaco Jacks were also caught, and one was
kept for variety.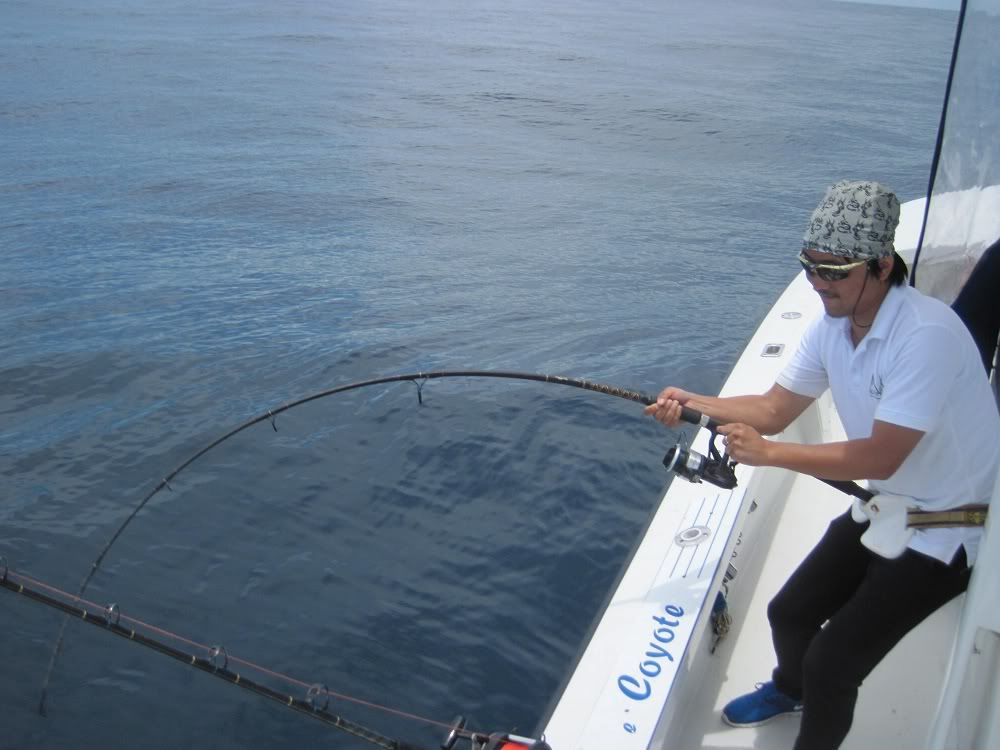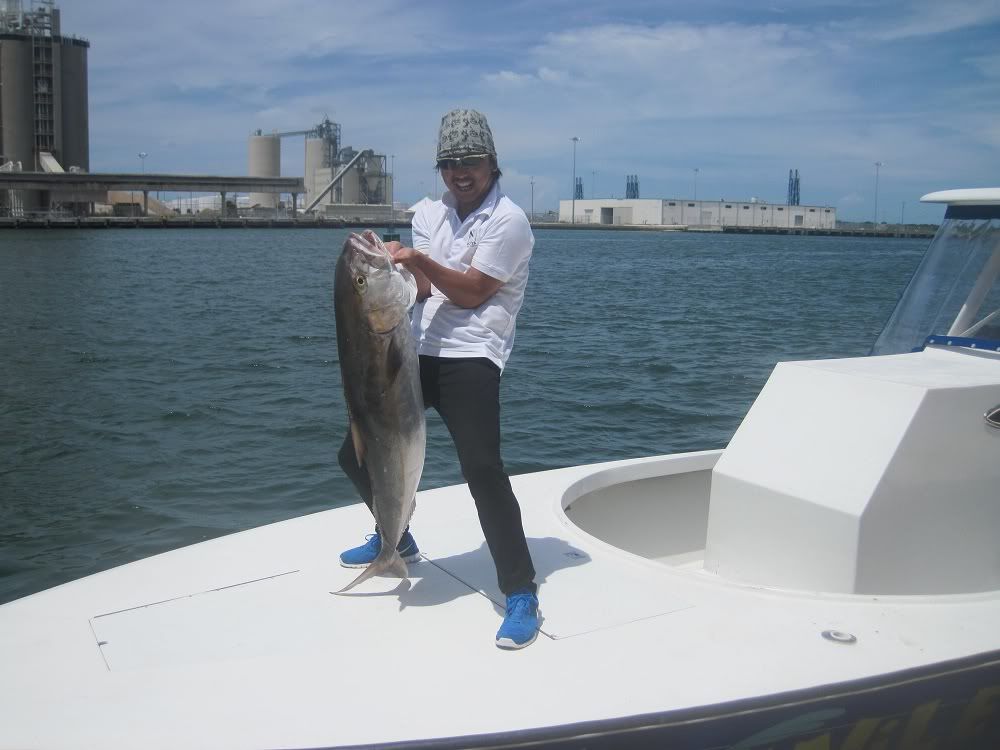 Having run out of live bait, it was down to catching fish with the butterfly
jig, and catch it did. We were using a smaller jig on a spinning rod to make it
fun....that is until the biggest fish of the day decided to bite. A large AJ took
the jig, and the fight was on. It was a really long battle, perhaps 30 to 40
minutes of back and forth tug-o-war action. We finally got the fish to the boat
for the final time, and in it came. With a few dozen AJ's caught, and a few good
sized fish on ice, it was time to head in and clean fish.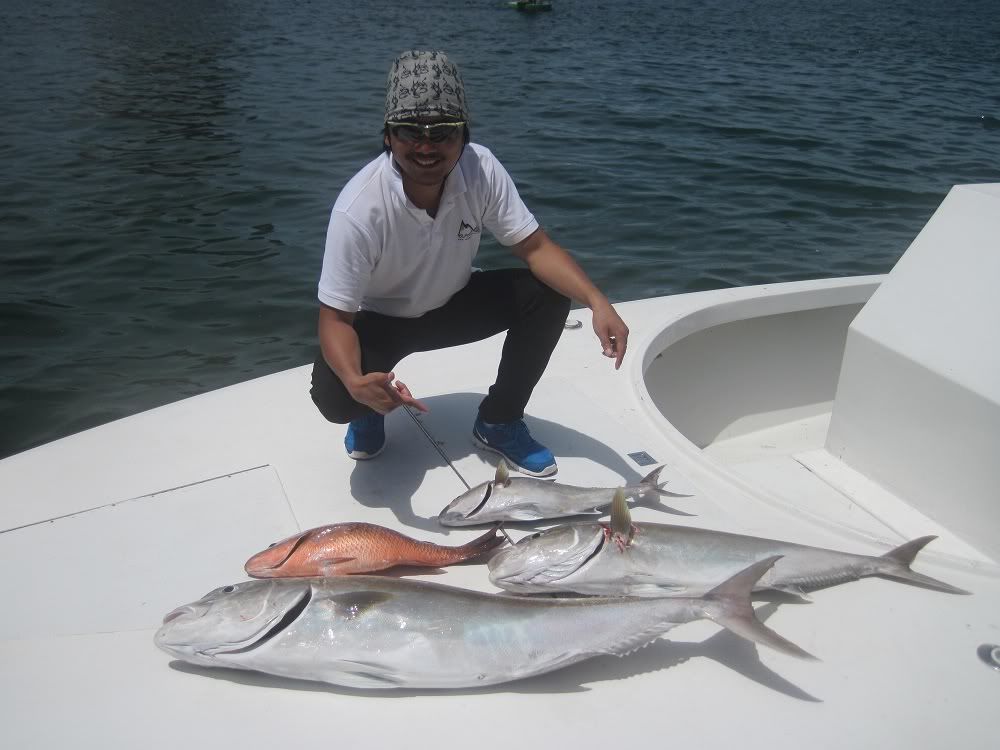 Captain Henry
ACME Ventures Fishing
321-794-7955
602 Glen Cheek Dr., Cape Canaveral Florida
Deep Sea Fishing Port Canaveral
Wile e Coyote
Leave a Comment