Home
›
Northeast (3 Forums)
›
Northeast General Fishing & The Outdoors
So what do you do with all those pesky croakers? (May 5th,6th,and 7th picture heavy)
Bigchocolatelab
Posts: 129
Officer
After seeing all these great reports lately of huge cobia and other pelagic species I have been itching to get out on the water when the weather permits. Unfortunately it seems that the days I have off, the weather is too foul to run my flats boat in. Well with big fish on my mind I decided that we should go for the next best thing.....big inshore fish. I had a couple of days off in a row and wanted to take advantage of the super moon so I called up a couple of buddies and and we made plans to fish from dusk till late night.
On Friday me and 2 buddies picked up live shrimp and put on our favorite spooks and headed towards a good spot to hunt for some big trout. We netted up some bait on the way and started to fish. Right away it seemed slow and the plugs were getting ignored. After about an hour of this we switched to live bait and started to drift shrimp, finger mullet, and pogies. Well only the shrimp were getting action and it wasn't the right kind. Trash fish after fish kept stealing our baits and pecking at out pogies. I finally pulled one up and saw it was a croaker. I noticed lots of action near us in the light so I threw the net and what do you know about a dozen croakers came up in the net. At this point I'm thinking lets ride. My buddy though states, "hey man you need to match the hatch". So I said EF it let's throw one of these suckers into the current. Instantly I get slammed and sink into a nice red. For about the next hour or so we sank into real nice reds and trout. All on croakers. They were absolutely getting crushed. The trout were going off and killing the corakers as fast as you could put a line out. We ended the night catching tons of trout to 24 inches and a few big reds as well. We decided to keep a 2 man limit of solid trout in the 19-20 inch range, but could have easily had a 3 man limit. I dont really like to keep trout so it was one of the few times this year we kept some for the fryer.
The next 2 nights we decided to reenact the fishing using live croakers again. We netted and caught some more croakers and went to a spot where the big reds usually hold. We absolutely crushed it. Big reds were inhaling live croakers all night. It was awesome. It felt good to give those $heet fish a little bit of payback. All reds measured from 25-37 inches. Some were some real bruisers pushing 20 pounds really. Decided to keep one red at near 27 inches to bring him home for dinner.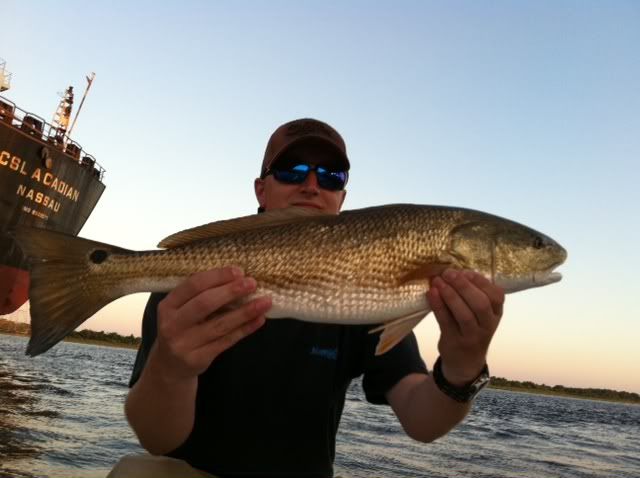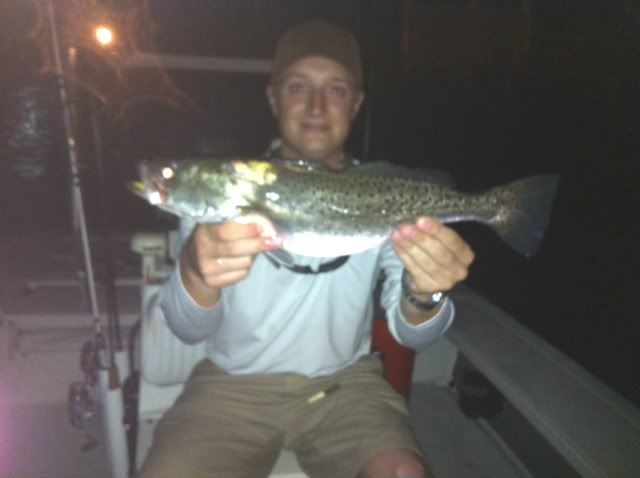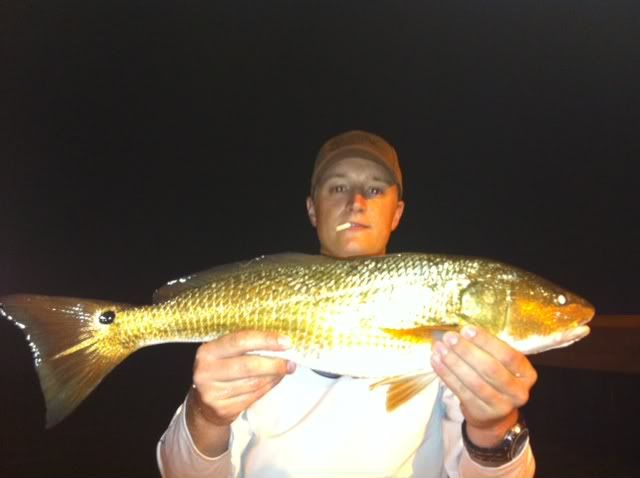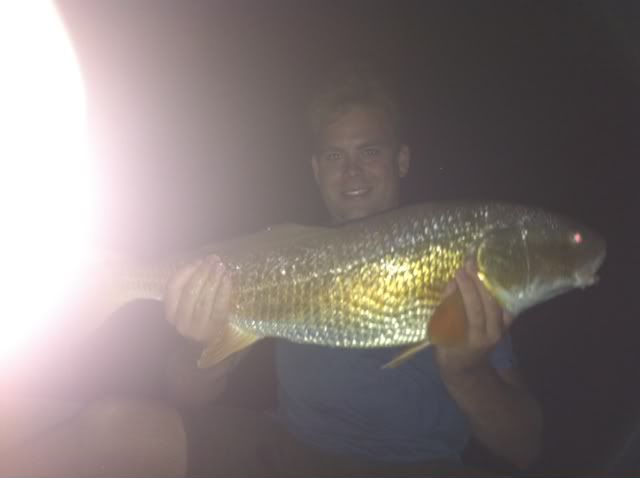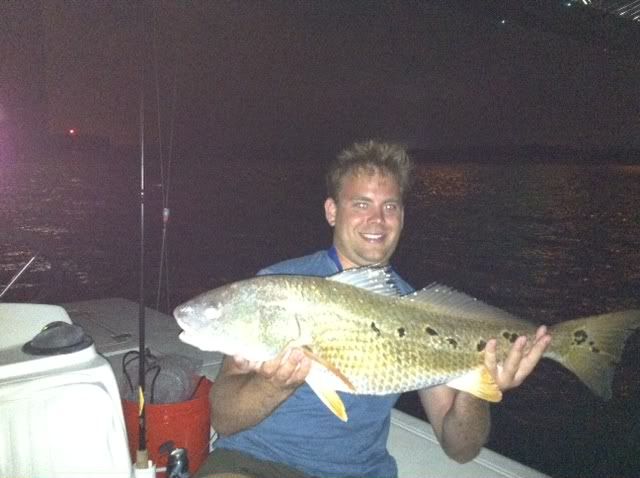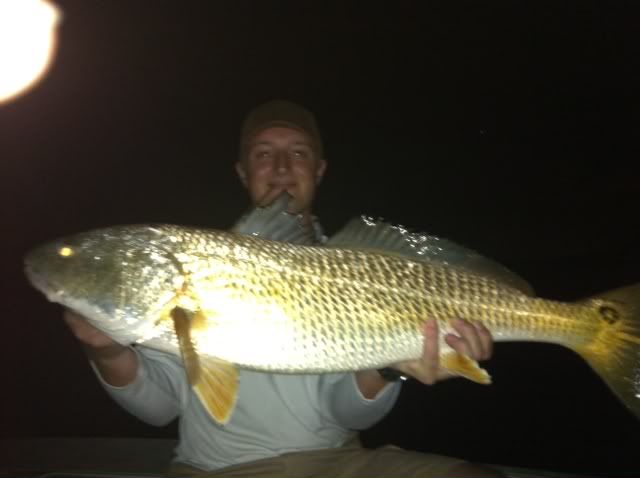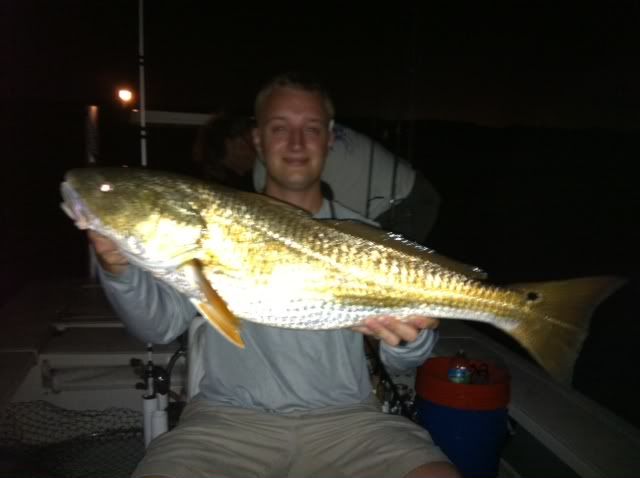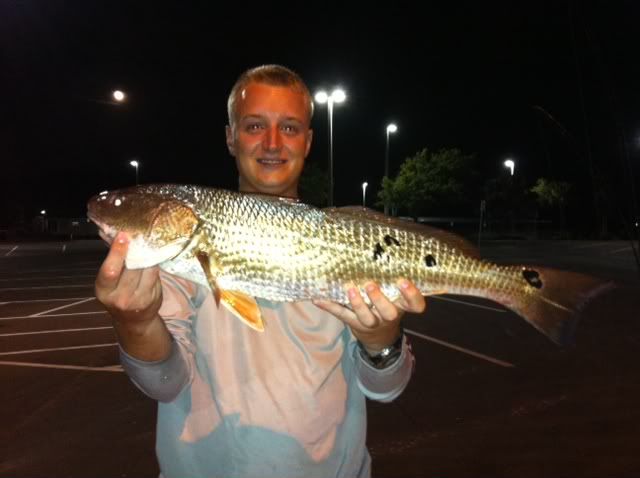 Leave a Comment