Home
›
South General Fishing & The Outdoors
Team O-SEA-D lands Slammer in Grove Slam
Team O-SEA-D
Posts: 7
Greenhorn
Team O-SEA-D wins biggest fish in Grove Slam and 4th overall on Cinco se Mayo banking over 12K for the day.. After a 2 month break Team O-SEA-D wins in two back to back tournaments. Two weeks ago they slayed the Dolphins on a day that was meant to be on land. Battling 10-12 footers they landed 3 solid dolphins and one king to win 1st place. In Saturdays Grove Slam on a day that was relatively slow they boated a 41.2 pound bull to take the biggest Mahi.
We found pallets, Bambo, logs, and everything but the kitchen sink and all we saw were fish under 10 lbs. The bull was caught outside of Ocean reef in 480 feet under a frigate on fresh ballyhoo.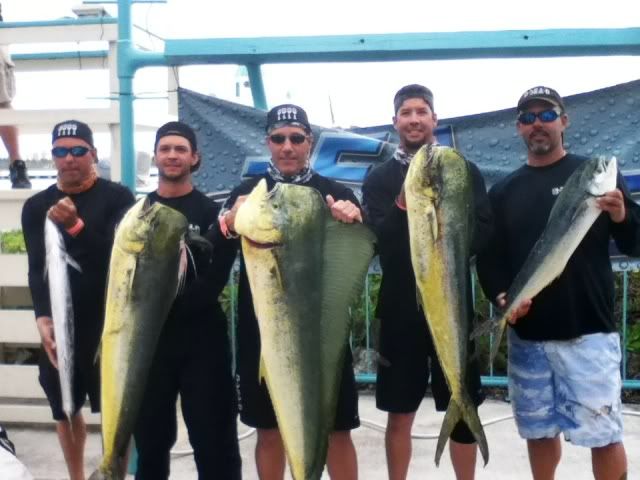 Two weeks ago at SeaVEE Owners tournament.
[IMG]
http://i38.photobucket.com/albums/e101/teamOseaD/dolp.jpg[/IMG
41.3 pound Slammer to win the grove slams biggest Mahi[/img]
Mascot Fatty Patty but today she is Patricia la gorda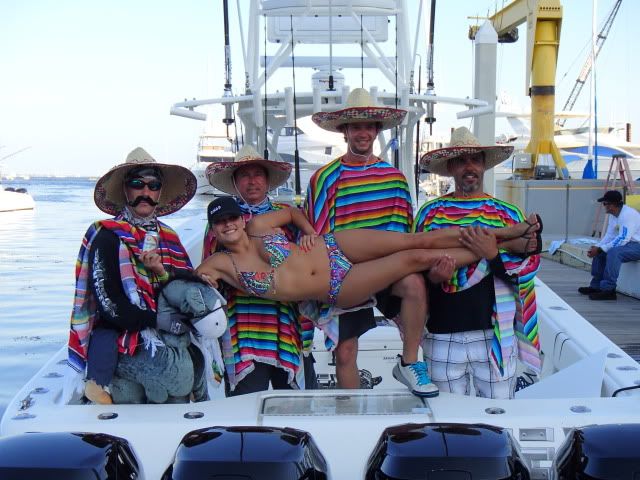 The Banditos and my daughter (ps daughter taken and off limits lol) rag on Banditos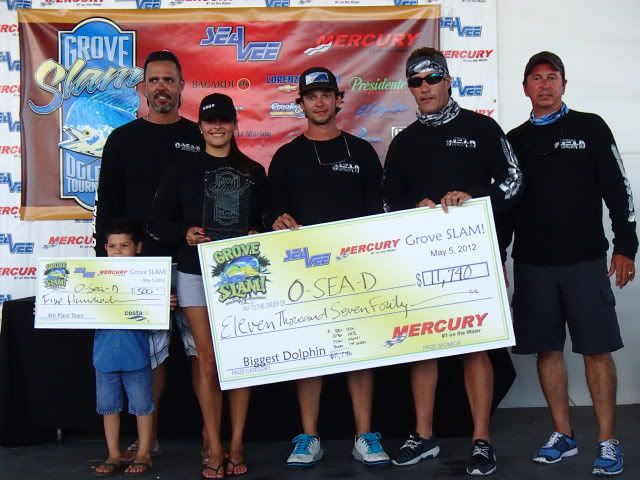 pay day
Leave a Comment