Home
›
Southwest General Fishing & The Outdoors
The last two days
bonitabob
Posts: 675
Officer
I was fortunate enough to take Doug Stamm out fishing on Wednesday. Doug is a multi-award winning outdoor photographer who has had his work published in scores of outdoor magazines and catalogs. We met up with FS forum member JSTickum (Jim) at one of his favorite spots, Wiggins Bay. When we arrived, the tide was still coming in at a pretty good rate. We launched in a sheltered area away from the wind.
Within two minutes we arrived at a very fishy location. Doug was fishing with a bucktail type jig that Jim made, and on his second cast nabs this fiesty slot red.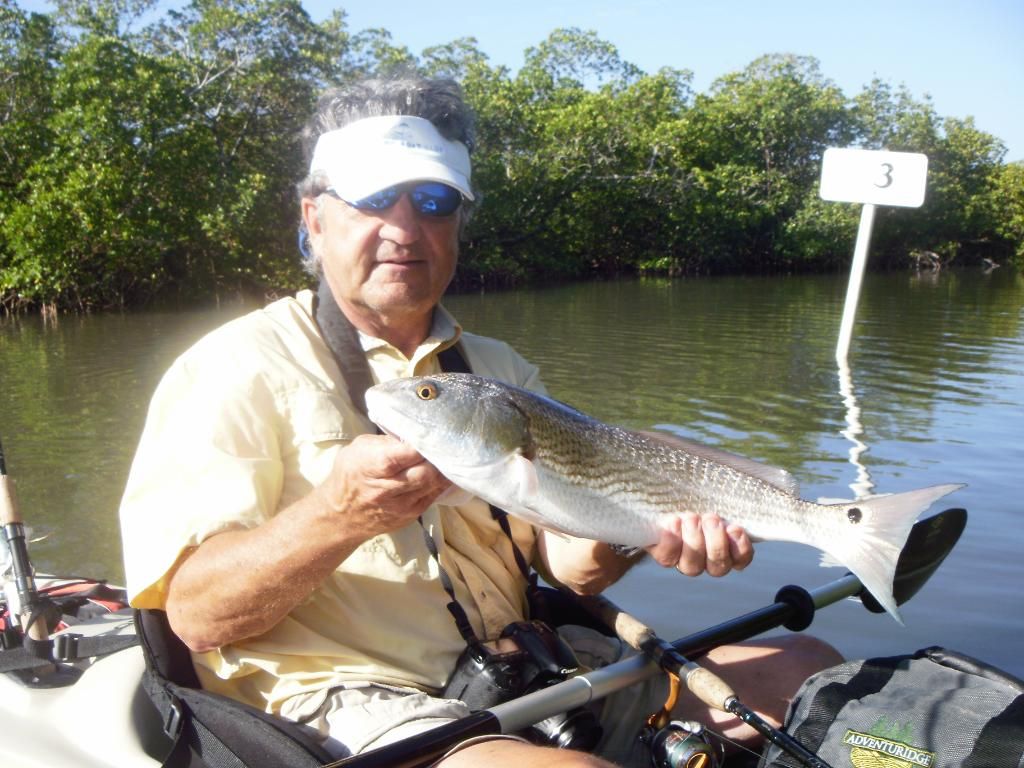 We continued out into some deeper water where Doug continued catching fish. He caught this flounder under the mangroves.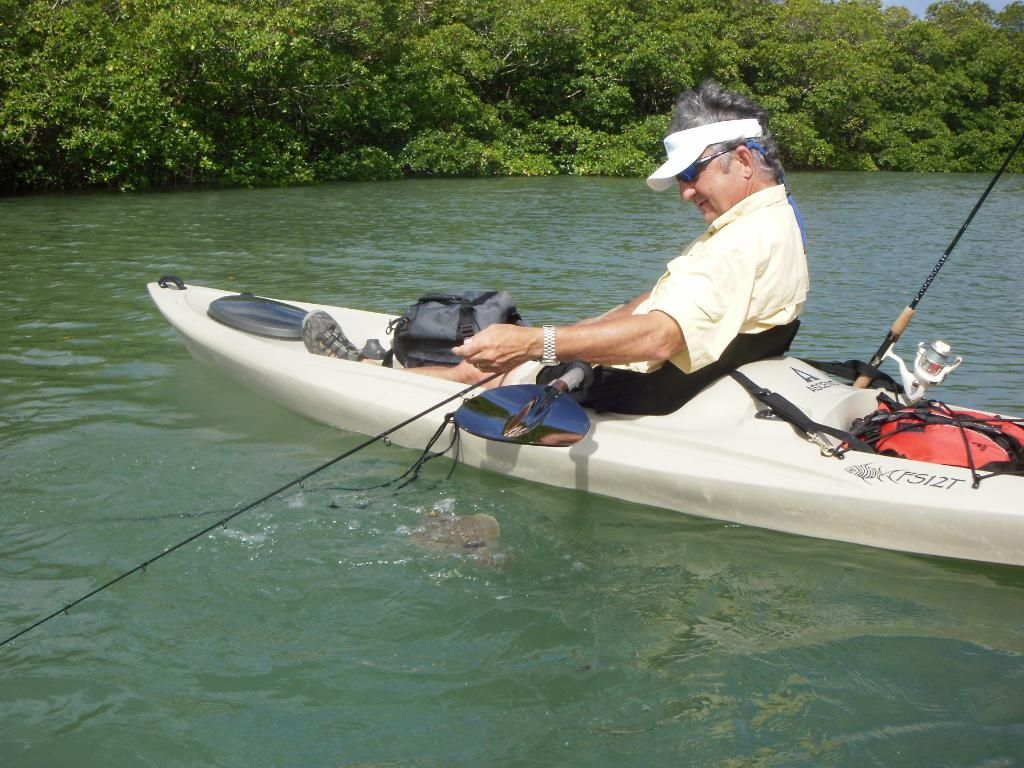 As the tide started to change, the bite dropped off a bit. I caught this little skinny snook off of a mangrove point.
On the way back in, Doug caught another nice red just in front of a thuderstorm. We got off the water just in time.
The next day, I met Doug and we headed to the beach in search of snook. There was plenty of bait along the beach, but after an hour or so, we spotted no snook. We drove a little north to Big Carlos pass, and the trout did not disappoint. Doug and I both scored some good trout that were biting on Gulp shrimp.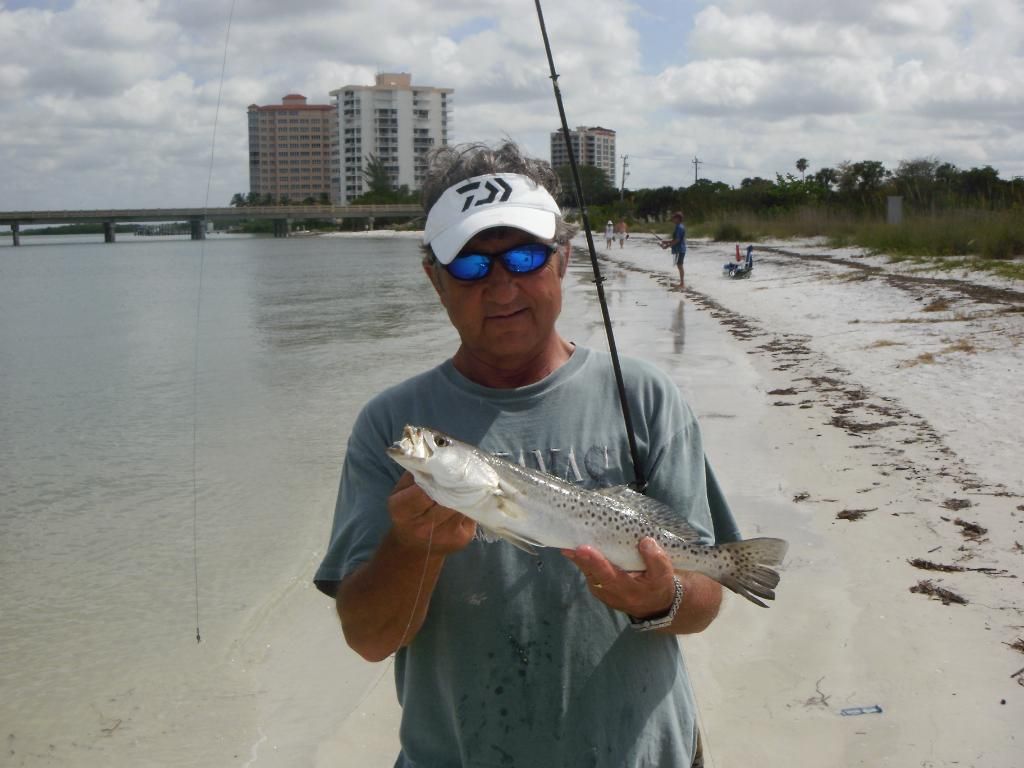 The weather was perfect, but a bit breezy. I am pretty sure I have Doug hooked on SWFL fishing!
Leave a Comment