Home
›
West Central General Fishing & The Outdoors
Snap, Crackle and "Pop".
Mango Man
Posts: 10,993
AG
Well, after planning an offshore trip for a while it looked like Mother Nature was finally going to cooperate. I had two young bucks from work going out with me, Manny and Cyrus. Manny who has fished the other side mostly but never did alot of offshore Grouper fishing here, and Cyrus, who has never done a "deep sea fishing trip" as he called it. Hmmmm...Both are good young guys who absolutely love to fish and it was great to see their bubbling enthusiasm. Because of our age difference I've been tagged as "Pops' or the "old man", sometimes hearing good natured
cracks like "did you get to bed by 8 and watch Matlock before you fell asleep?" :grin So, they not knowing what my game plan was I'd figure I'd see how the young bucks would handle a long day offshore.
The plan was to push out to the 140'-150' mark...
The guys showed up and we loaded the boat then dropped her in the water. In the ten minute time till we hit the Gulf we rigged up the sabiki rods and cut bait. We came out of the Blind Pass cut and headed out to the 20' mark to look for bait, seeing none, we headed to the 30ish mark. Around the 35' mark we started catching and loading the livewell with Blue Runners, Pins, Squirrels, Cigars, Sardines, Threadfins a couple of Pig fish, and a huge Lizardfish. Maybe this is a banner year for Blue Runners, but we caught them them two to one one on all of the baits. I noticed last time out (two weeks ago) it was the same thing. We loaded the bait well in short time and headed offshore in a light SW 10 knot breeze, it Was quite a beautiful morning to start. On a side note, we saw very few crab pots compared to a couple of weeks ago, at most maybe 10.
We pushed out to the 80ish mark and I had decided to give the guys a "little tune up" and explain some basics to Cyrus of the do's and don'ts when bottom fishing. Cyrus caught on real quick with little problems. Before long he was pulling up lots of Red Grouper and Manny followed suit. We tossed some in the cooler and let others go that I didn't want to risk on being short if measured later. I knew there'd be more to come.
On the way to pushing out further I ran over some bottom that spiked noticeably on my machine, spun around then swung back and found some beautiful relief and the screen blew up. :obscene We did a couple of drifts with a few bumps but came away empty for what I was marking. :shrug I thought about one more drift when Manny yells "Dolphins"! I spin to to Patty the Poirpoise and a few buddies swimming right over the spot. :facepalm That would certainly explain the lack of bite. :banghead
We headed out to a few more spots and not seeing the shows I was looking for we ran to a ledge in 130'ish. We arrived and the screen blew up, and after a drift and getting hammered I anchored up. The bite exploded as soon as the guys hit bottom and it was game on. First coming over the rail were RG, then ARS , ya know, the ones that don't exist, Gags, and a Bonita. I decided to set up a chum slick and dropped a block of chum over the side. Rigged up a big Blue Runner on a balloon and heaved him off the stern. As I was watching the Blue Runner starts dancing all over the place I noticed a few HUGE silver flashes but they missed or saw the wire, not sure. I started chumming in some old shrimp and what not when I noticed the Blue Runner was trying to walk on water, he was all over the place and that's when I noticed a bunch of large figures off the stern...ruh roh...:willynilly. We had a school of large sharks move in, mostly in the 8' + range. One of the sharks literally came out of the water and slammed the Blue Runner, I could see his head when he came out and engulfed the Blue Runner. :cool This was the last sight I wanted to see with the bite we had going but it is what it is. Manny was drooling at the mouth to catch that shark so I passed the rod off and let him have at it. While he was fighting away I pulled the chum block and waited to see what happened. He had it close to the boat twice but then the shark took off on a sizzling run and broke the leader. THANK GOD!!! :grin
The bite slowed for a bit and we went back to using deens to see if we could get some action going and sure enough, those elusive ARS did not disappoint.
It was getting late in the day and we were losing sunlight. The guys were happy because they caught alot of firsts but inquired about some Jacks. I told them I had a spot SW about a mile away if they wanted to try as long as they realized it would be close to dark when we returned. Asking if either had to be back at a certain time, Manny informed me he was supposed to have dinner with his GF and meet her parents, but he didn't care. A true fisherman in my book. :grin
We hit the spot and the screen went absolutely crazy. I told the guys to pin on the largest bait they could find and hold on. :grin They weren't down longer than it took to hit the bottom when something inhaled Cyrus' bait, dragged him down the gunnel and planted him on Manny's back. :rotflmao No sooner did Manny have Cyrus on his back and he got railed. :rotflmao Not sure what Cyrus hooked but it popped the 80/80 like it was dental floss. Manny's fish busted him off too. Both were quality fish. After a few drifts and a few small Jacks came over the rail I decided we needed to clean up and head to the barn.
We arrived back at the ramp by 8pm. On the last leg of the idle zone, I laughed when I heard the two passing comments back and for about my hand is "snapping" when I flex it and my shoulder is stiff and is making a "popping" noise. :grin Reminds me of that story of the Sage Rooster. :grin
All in all a great day with two great young guys who I look forward to fishing with again. :USA :fishing I'll post the pics as soon as I get them.
Just some info for you guys.
The moon was 88% full waxing.
Water temp was 77.4 offshore.
Current was running to the N and we had a SW wind.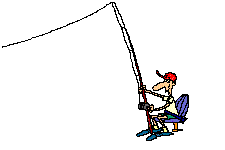 America will never be destroyed from the outside. If we falter and lose our freedoms, it will be because we destroyed ourselves.
Abraham Lincoln
Leave a Comment