Home
›
West Central General Fishing & The Outdoors
Important Reminder to Recreational Fishermen * The 2011 Gag Fishing Season Closes Nov
Mango Man
Posts: 10,987
AG
For Immediate Release For More Information Contact:
November 15, 2011 Charlene Ponce at 813-348-1630
Important Reminder to Recreational Fishermen –
The 2011 Gag Fishing Season Closes November 16
The 2011 recreational gag fishing season closes at 12:01 A.M. on November 16.
Gag is considered overfished (population abundance is too low) and undergoing overfishing (rate of removal too high). The Magnuson-Stevens Fishery Conservation and Management Act requires action to rebuild overfished stocks and to end overfishing. The Council has approved a long-term plan to address gag stock rebuilding through Amendment 32 to the Fishery Management Plan for the Reef Fish Resources of the Gulf of Mexico. If approved by the Secretary of Commerce, the 2012 recreational season will open July 1 and close October 31, with a 2-fish bag limit within a 4-fish aggregate bag limit.
The Gulf of Mexico Fishery Management Council is one of eight regional fishery management councils established by the Magnuson-Stevens Fishery Conservation and Management Act of 1976. The Council prepares fishery management plans designed to manage fishery resources in the Exclusive Economic Zone of the U.S. Gulf of Mexico.
For more information, visit
www.gulfcouncil.org
<
http://www.gulfcouncil.org&gt
; , or find us on Facebook!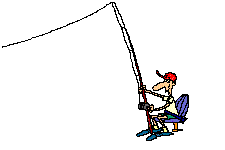 America will never be destroyed from the outside. If we falter and lose our freedoms, it will be because we destroyed ourselves.
Abraham Lincoln
Leave a Comment