Home
›
Panhandle General Fishing & The Outdoors
bay fishng, 6/18, Panama City
Panhandler80
Posts: 7,799
Moderator
Well, the bay boat stayed where it belonged on Saturday.
Got a little bit later start that I wanted to have, and catching bait took a little longer than normal.
Bait was also smaller than I'd like.
For whateve reason, I really wasn't "feeling it" Sat morning, but we still gave it a go. There have plenty of times in the past when I have not "felt it" and did okay, but hardly ever DO i feel it and then we do poorly.
All that aside, we got to a spot that has always produced and got started.
Tide was slack and high... not good. Late start, high slack tide, small baits... not the best combination for success.
Ended up with three keeper trout. 18", 19" and 22." Girlfriend fought a real monster for a litle while. It was one of those deals where the bait just hit a black hole / explosion instead of the water's surface when she casted. INstant hook up, head thrashing for a good couple seconds and then drag peeled off, and then her knot pulled (she's been insisting on tying her own lately... gotta learn somehow).
So, 3 trout, a nice flounder and a sea bass. Also did some wading for crabs after / while fishing. Flounder and seabass get crab stuffing tomorrow night. Trout tonight.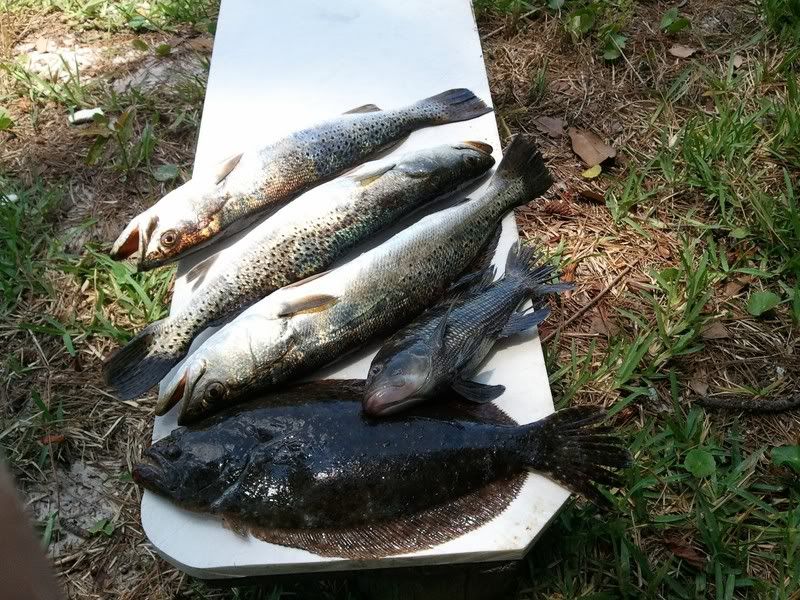 Washed the boat down aroud 11:00 am an then got some island time in. On the way home we came across this guy working plankton around a thick school of threadfins in the bay. He was 1 or 3 that we saw. PRety neat. Not quite full grown, but he was still a big boy.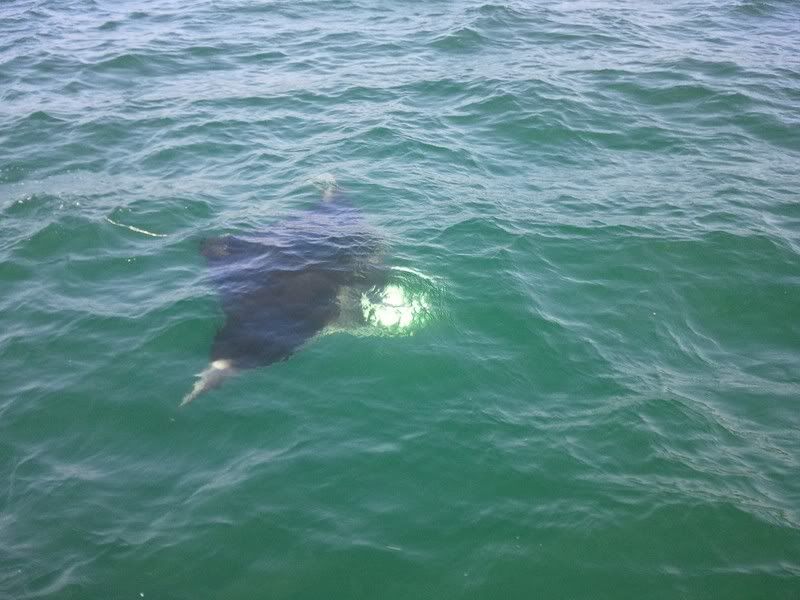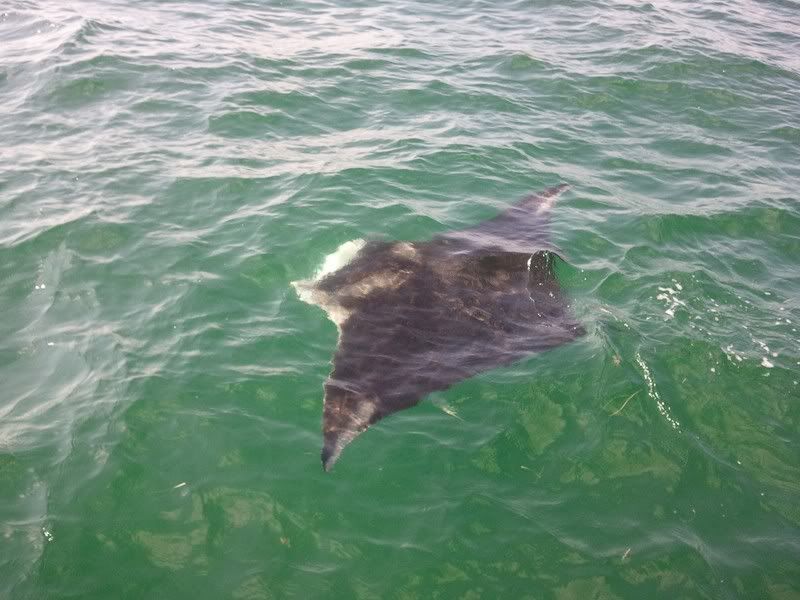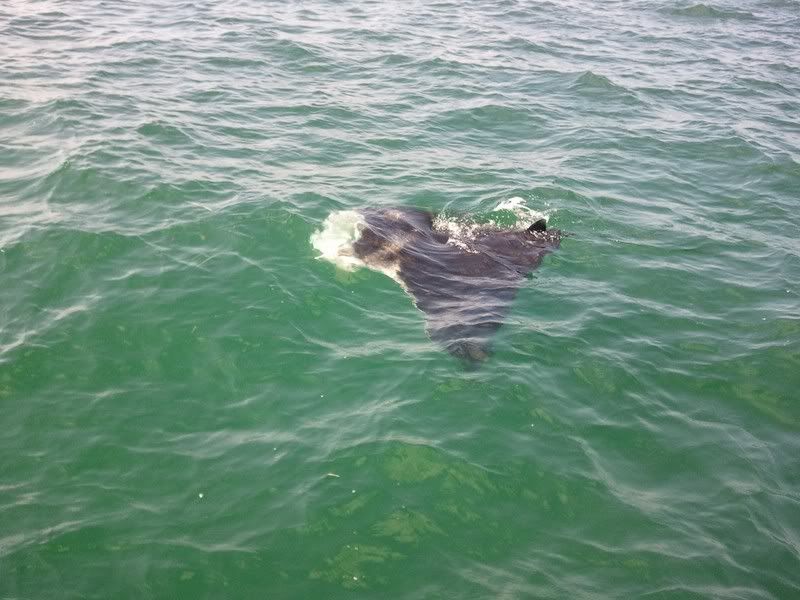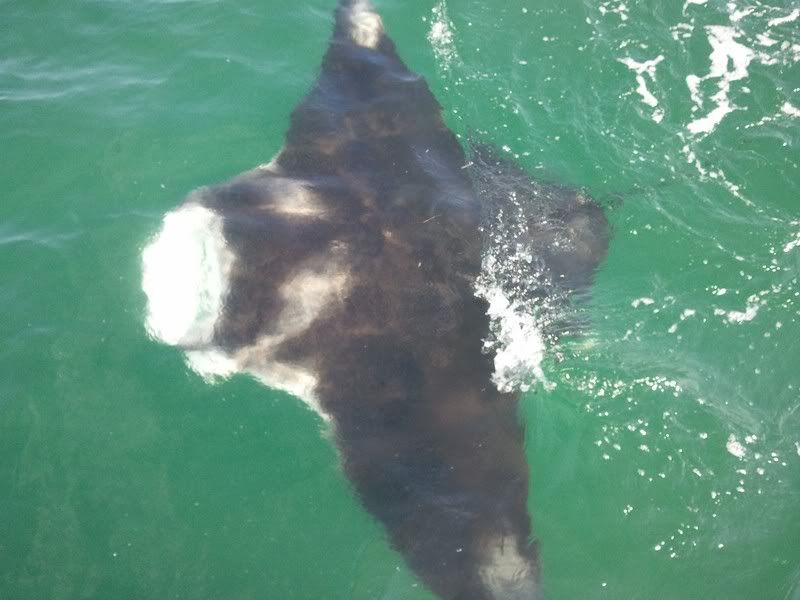 Pics to follow.
"Whatcha doin' in my waters?"
Leave a Comment