Home
›
Sportsman's Kitchen
6-18-2011 BBQ shoulders
bmoody
Posts: 847
Officer
Smoker is workin'....
Rubbed two butts down last night with a mix of garlic powder, pepper, sea salt, oregano, dried parsley, onion powder, home grown Thai and Japeleno peppers that had been smoked and dried, paprika, cumin, and celery seed. I think I need to dry my peppers even more, the mortar and pestle had a had time grinding them up.
The butts hit the racks in the slightly altered Brinkman at 0745 with kingsford and mesquite chunks. Now at 0820 I'm sitting at 226* at the top grate and 59* internal in the larger of the two butts. Total weight is about 17 lbs.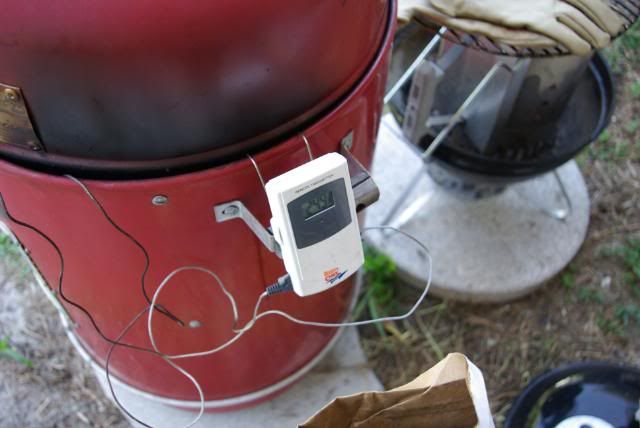 At 0945 I'm around 240* at the grate and have made it to 101* internal.
Leave a Comment