Home
›
Off Topic
Recovery Killer? Gas Prices Barrel Toward $4 a Gallon
Recovery Killer? Gas Prices Barrel Toward $4 a Gallon

The U.S. economic recovery, already winded by higher payroll taxes and potential budget cuts, has a new challenge - higher prices at the gas pump.


After a brief respite in the wake of superstorm Sandy - when the average price for a gallon of regular gasoline suffered its steepest fall since 2008 - retail gas prices are back on the rise. Regular gas has risen 13 percent since last month to a national average of nearly $3.75 per gallon, according to the Automobile Association of America.
Gas prices have climbed steadily for 32 consecutive days, the AAA noted, supported by refinery closures that undermine supply. At the same time, the price of oil hit its highest level in nearly a year. On February 8, Brent crude hit a nine-month peak of $119.17.

Geopolitical tensions in oil producing hotbeds like Iran, as well as natural disasters in key parts of the country, are creating supply shortages that are pushing up the price of oil and further supporting gasoline prices.
Five dollar a gallon gas "is a real possibility" said John Kilduff, partner at Again Capital in New York. "This is partly being driven by the lost refinery capacity of about one million barrels per day...that's a lot."

Kilduff cited Hess's (HES) closure of a key refinery hub in Port Reading, New Jersey in January as a major factor that has sent gas on a tear. "Prices haven't looked back since," he said.
"It's one of about eight refineries that have announced closure. Now the East Coast is heavily reliant on [gas] imports when it used to be self-sufficient," Kilduff stated.

Although major stock benchmarks are on the rise, the 11 percent surge in gas prices couldn't come at a worse time for the economy.
Last month, core retail sales - which strip out automobile, gas and building materials - ticked higher by a meager 0.1 percent, as the payroll tax holiday expiration began to take its toll on spending. Meanwhile, markets were unpleasantly surprised by news that the economy contracted last quarter, even as U.S. labor markets continue a grudging recovery.
"The general expectation is that a global recovery is beginning to take hold," said Chris Varvares, senior managing director of Macroeconomic
Varvares is skeptical that gas could hit $5, given a lack of fundamental drivers. Still, "whatever the futures market is telling us, the current rise in gas and potential for more [price gains] are worrisome for the economy, given the tentative nature of the recovery we're enjoying," he said.
"It certainly bears watching if gas prices head toward $4," he added.
With energy prices climbing, the sequestration set to take effect next month could tip the world's largest economy into recession. Should gas prices threaten the $5 threshold, market watchers say that the White House could come under pressure to release petroleum reserves to combat price surge.
While higher gas prices have corresponded with a rise in crude prices, Brent has fallen back recently as investors grow wary about global demand for oil in a tame recovery. Based on the link between Brent and gas prices, some analysts say the recent dip in Brent's market price could help gas prices to level off.
Although voracious demand from China has been supportive of energy markets, the International Energy Agency last week trimmed its forecasts for worldwide oil demand, citing constraints on growth conspiring to keep a lid on fuel consumption.
"Despite signs of improvement in China and the U.S., weak macroeconomic conditions are forecast to keep global oil demand growth capped," the IEA cited in its report.
http://finance.yahoo.com/news/recovery-killer-gas-prices-barrel-144215109.html
Glad I got rid of my Explorer. :cool: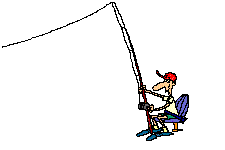 America will never be destroyed from the outside. If we falter and lose our freedoms, it will be because we destroyed ourselves.
Abraham Lincoln
Leave a Comment