Home
›
Big Bend General Fishing & The Outdoors
Crystal River 01/09/2013 trout and snook
capt louie
citrus county
Posts: 9,056
Moderator
Ahh retirement. Had my semi-retired brother-in-law call me Sunday to go fishing with him so picked Wednesday due to warm weather and big incoming tides.
The other reason is because the ramp at FIT wouldn't be very busy. Guess retirement people all feel the same way as there were more trailers parked than I thought.
Oh well , launch and go. Ended up fishing the mouth of CR with only a couple of small trout and ladyfish so headed back up river as the tide turned in.
Slipped through to salt river and went to some areas I haven't fished in 20+ years. May as well try some old spots that used to work in the colder months.
Was slow but got better when the water came in. Gene was first with a 21" trout on a jig near some just covered oyster bars.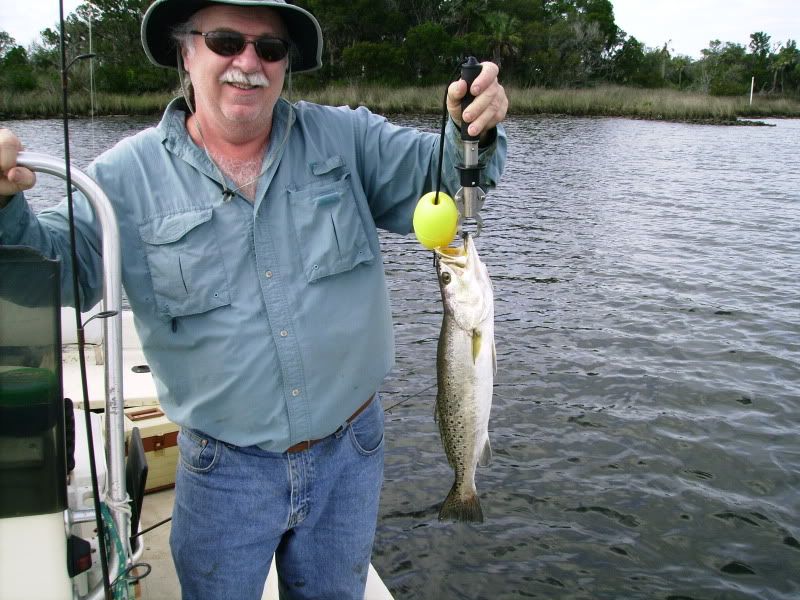 Cool! A nice fish and bigger that the pic shows. OK , maybe there are more there ?
I ran the trolling motor back over and cast my Rapala (same one that caught the bass with Spanker) and the lure stopped and started screaming to the left !
WTH , thing is running like a tuna ? Too fast for a trout or red ? It took several good runs before I seen the tail and it made a good show of it's self before we
netted it.
A sweet 12lb snook . No monster but on light bass tackle a good fight.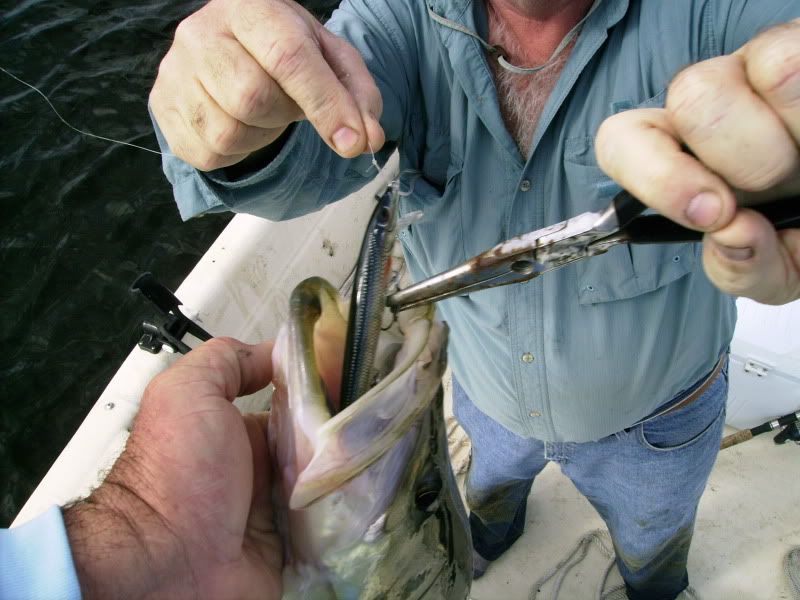 A "Mac" shot.
We moved back up Salt River to a deep hole and put two more keepers in the cooler for Gene and headed in.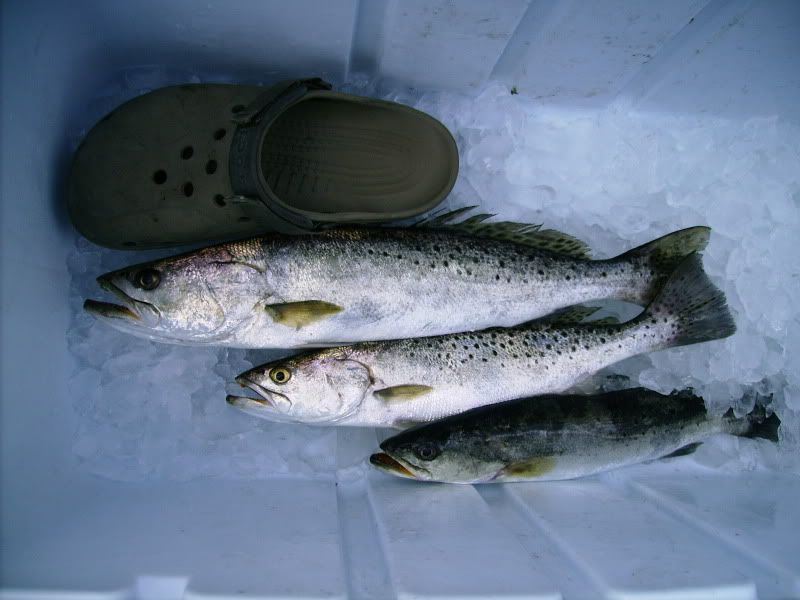 It was a good day for the middle of winter .
Pura Vida .
"You'll get your weather"
Leave a Comment