Home
›
Classifieds: Commercial
Last minute Christmas gifts for boating and fishing.
Mr. Demeanor
Posts: 370
Officer
Just want to give a heads up that we have all our in stock items
(flagpoles, $7 flags, rod racks, and RigRaps) boxed up and ready to ship on short notice. UPS pickup is about 4:30pm but please order early!
UPS orders to Florida addresses will arrive next day.
If you have a question about shipping times, please contact us by phone for the quickest response.
www.CoolWaterProducts.com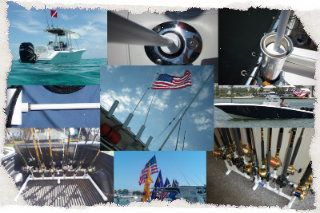 [/URL]
Leave a Comment