Home
›
General Paddle Craft
Everglades 12/13 Topwater galore
YakerLG
Posts: 128
Officer
Woke up and made the long drive down to the everglades this morning, still a little buzzed from last nights festivities. The wind forecast was calling for 2-3 mph winds all morning, and the tide seemed just right-making my two hours of sleep easily forgotten.
The drive down was foggy, and by the time I made it to the ramp the sun had just risen, revealing a beautiful skyline. After having my only two one knockers cracked by redfish on Tuesday, the skitterwalk was tied on by default. Threw the pink skitter into the mangroves and picked up a nice snook to start the morning. He hit it four times before the rusty trebles stuck.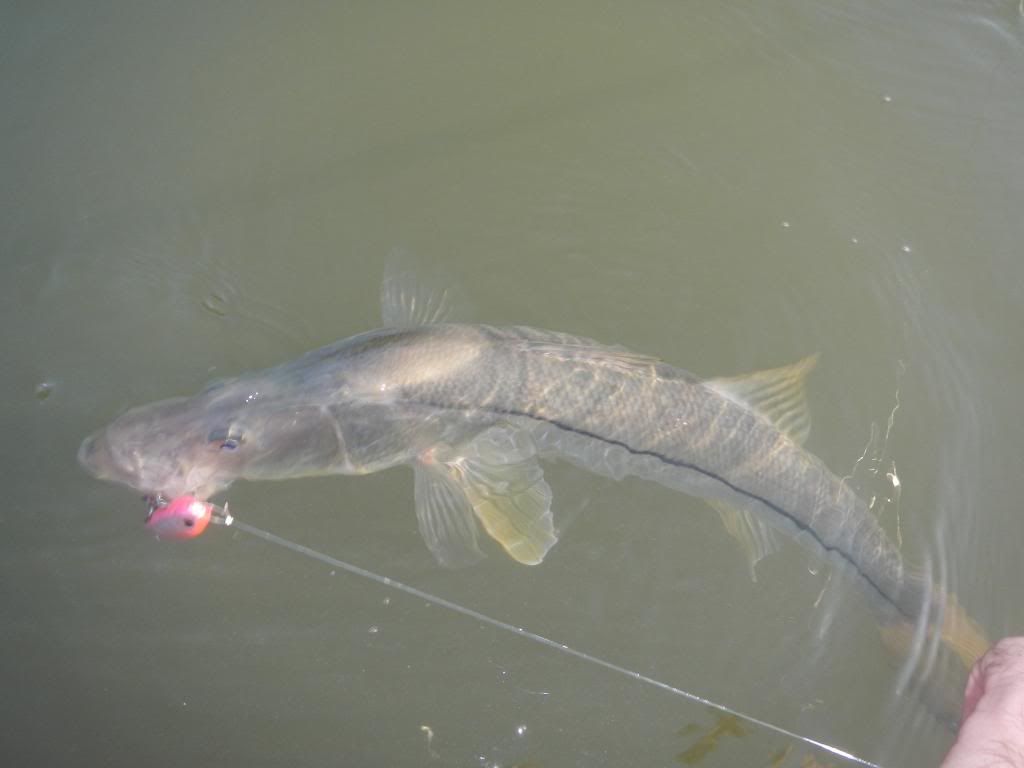 Missed a few more snook, and big blowups. The early lack of commitment had me a little worried for the topwater bite, but my fears would quickly be dismissed. Moved out from the mangroves after the bite slowed, and got a few reds further from shore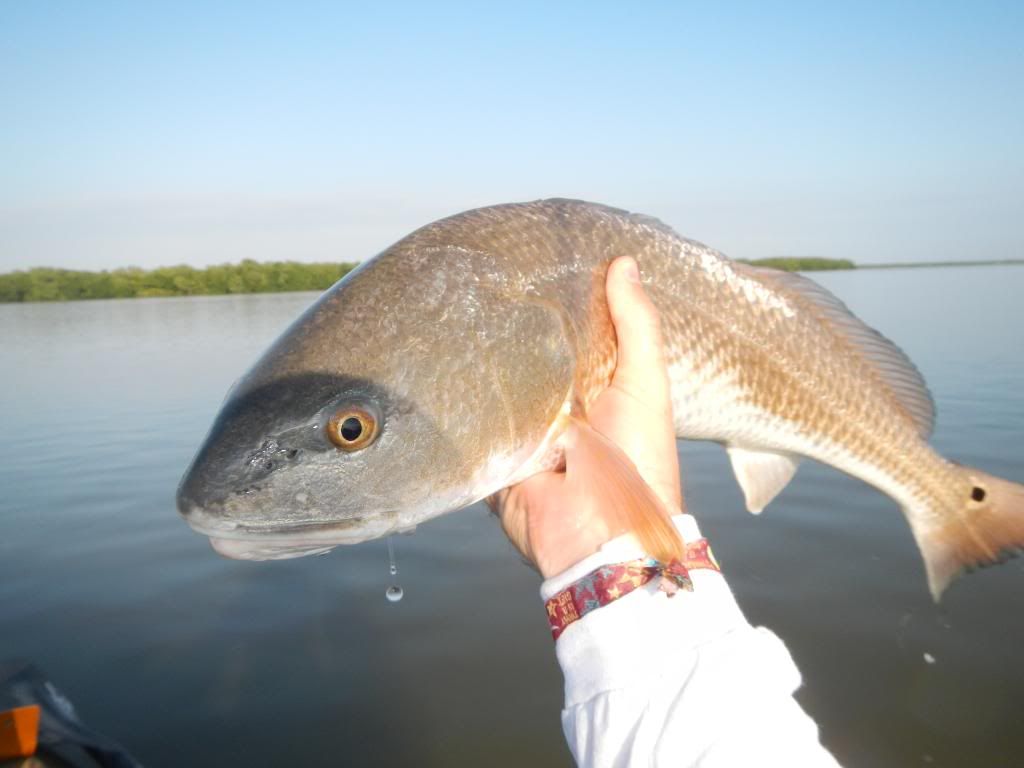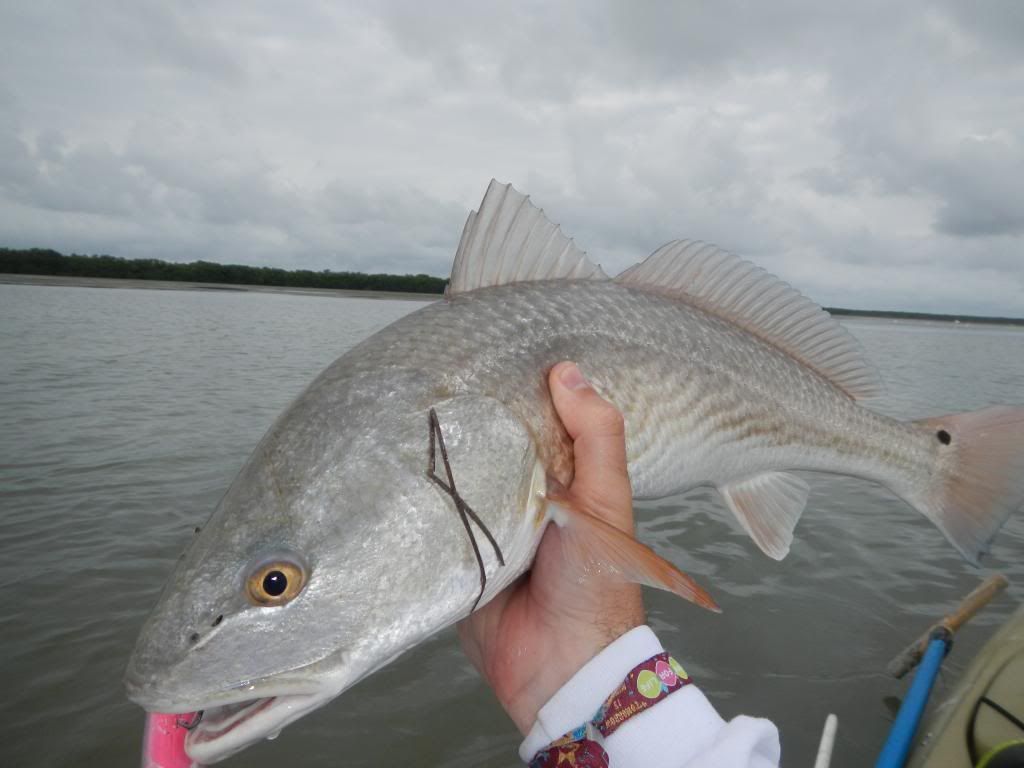 Water got a little clearer, and the bites slowed, so on went a more natural colored bait. I really dont think it makes a big difference 80% of the time, but it takes all of about two seconds to retie...
Picked up a few more reds, most 22 or 23", and maybe one or two upper slot. Did all of this in front of a boat, who I could hear watching me and commenting on the fish, I love out catching boats next to me out of my kayak!
At one point, they were working the same bank I was, coming up behind me so close that I heard their baits landing right behind me, guess thats what happens when you start catching...:bandwagon
The highlight of the day was when I could see big tarpon rolling, and decided to try my hand with the 40# braid and skitter. Headed over to them, and after a few casts hooked up to an absolute monster. Was easily over 80 pounds, maybe 90. Fought him for maybe a half hour, got him boatside, turned on the go pro( a little late:banghead) and got two seconds of footage before he finally chaffed off. I was hoping for the money shot and asked a boat watching me nearby to take my picture if i somehow landed him, but with tarpon, you never know.
Some clouds started to roll through, so before heading in, threw the lime green skitterwalk and got a few trout in one pocket.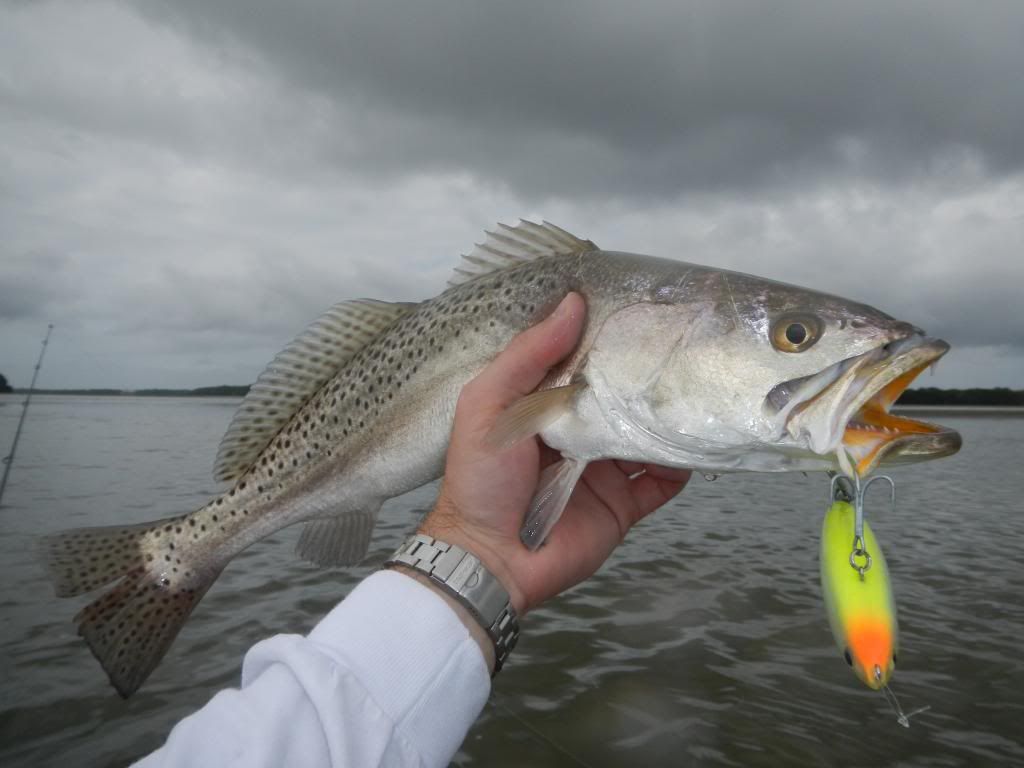 Pulled out the mirage drive, and paddled through the skinny stuff to get back to the launch, reminding me of how much I love to peddle. Overall, a beautiful morning, only wishing that my friends also had the week off to join me. On another note, need to spend a little time at home messing around with my gopro, after a few problems today and the last few trips. The video playback is far from smooth, and definitely need to buy an extra battery or two to fully use my 32 gb card.If I can figure out how to get videos on here Ill post the video of the tarpon, along with a few topwater blowup '****' videos I got.
Leave a Comment