Home
›
Southwest General Fishing & The Outdoors
11/1/12 Near Shore Tripple Tail and Small Gags
Shore Catch Fishing
Posts: 127
Officer
Ran out of Fort Myers on Sunday with Michael on a 6 hr Near shore trip. Picked up a few dozen shrimp and netted spent a half hour netting a few pilchards to bolster our success chances.
Anchored on some rubble 4 miles out and starting hammering the gags in various sizes. Nothing special. Used large gulp and pilchards. Once the sun came up we set out on our target species. Ran to about 11 miles in search of the oddball. Caught 15 or so and probably saw over 50 fish. Caught them on both pilchards and live skrimps (thats for you Drew)
One pictured ate a live handpicked shrimp. (Broke tail to release scent and keep shrimp from fleeing)
Finished with an hr or so inshore on a pretty low tide. Managed a small inshore slam. Nothing picture worthy.
Conditions- Outgoing tide and calm early but the wind picked up around Noon. Water was beautiful 3 miles and on out, muddied up near shore. Lots of birds, Few Bonita boils.
Bait- 3'' Pilchards and Live Shrimp
Reel- Penn Battle and Sargus 4000's
Line- 15-20lb Powerpro
Leader- Tripple Fish 30lb
Hooks-Owner circle hooks 2/0 ,3/0
Rods- Assorted Inshore 10-20lb 6'6 -7'
Target Depths- 20ft-36ft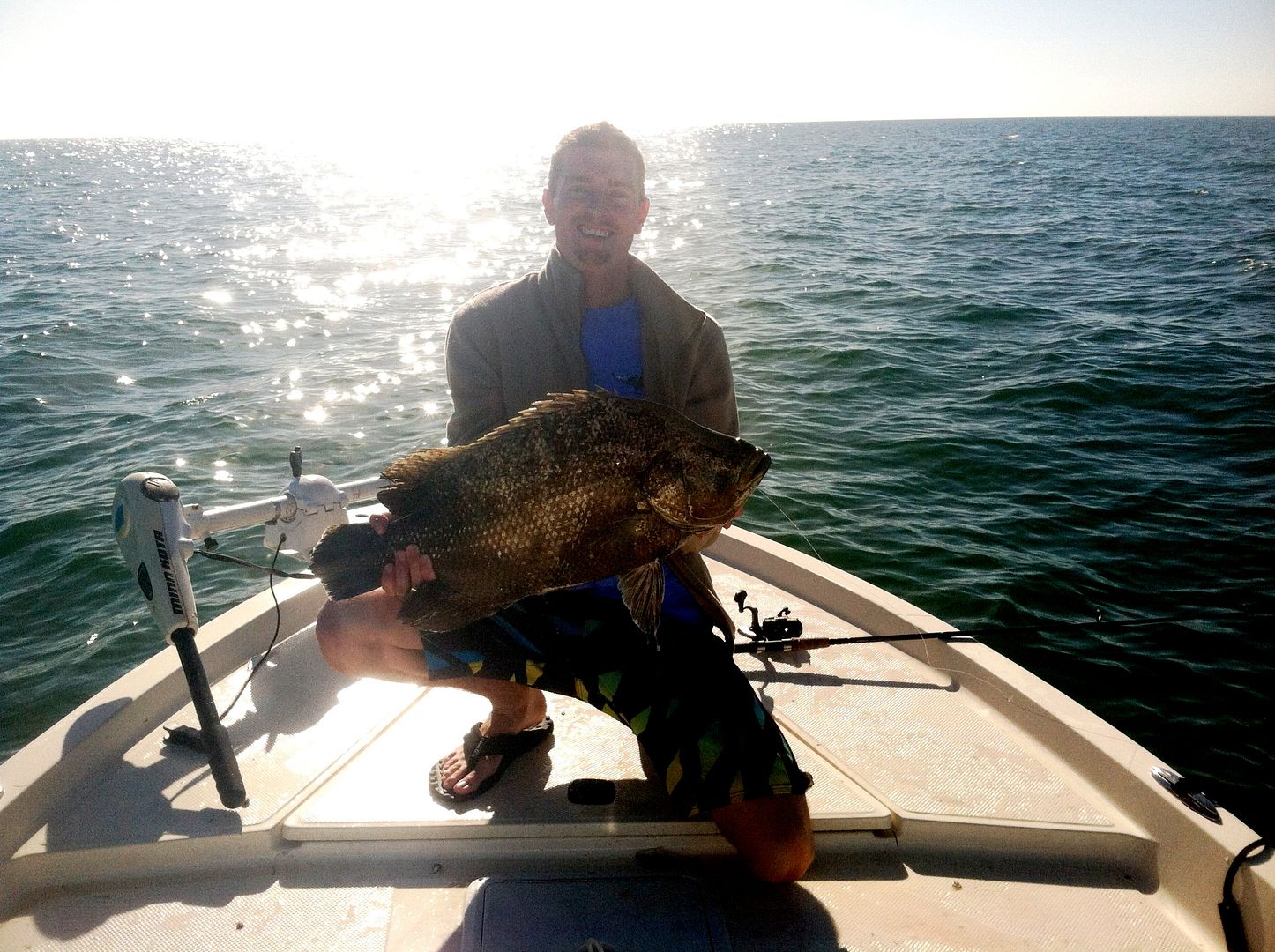 Leave a Comment