Home
›
Northeast (3 Forums)
›
Northeast General Fishing & The Outdoors
Vilano - Mixed Bag

Morocco_madness
Posts: 2,740
Captain
An old friend called me up last night wanting to know if i wanted to take him fishing lol. Needless to say we went! Fun day for sure. Started off as it often does when fishing Vilano Inlet, SLOW.
Hit our first area in search of some more of those Delicious Permit. None around today. Found a good stock of Whiting in their stead. Wore them out for a little while and dragged up the anchor
to try out a couple other areas. Different spots with more of the same thing. No worthwhile fish being caught. Started getting tired of working sandbars so i took us over to the Inlet to work the
rocks. This is about the point where things started looking up. Right away im pulling up decent sized Ring Tails. Lost far more than i caught but did at least put 4 in the boat, along with a 4lb Sheep.
So, im on the phone with Leon and suddenly my rod tip drops down into the water! I couldn't hang that **** phone up fast enough! Im over here getting spooled by something rather large that ate
a Fiddler right on the rocks. I could tell this wasn't a Sheepshead. 10 minutes later i have a big Ugly boat side. Caught a few more with the biggest being somewhere in the neighborhood of 15lbs and another one that was around 17". Several Puppy Drum as well. Got my personal biggest Whiting today as well. Measured 18".
Most fish were caught on fresh dead Shrimp on double Droppers. I also had some success working Fiddlers and Shrimp on 1/4oz jig heads in chartreuse color. As always, we worked sandbars for Whiting. Average depth being around 4 feet. The Black Drum are right up against the rocks. Highly suggest light weight trolling sinkers or bank sinkers to help reduce hang ups. The tide that seems to produce the best hauls of Drum for me in both Mayport and Vilano Inlets has been the up going. The Whiting do best on the down going.
Here's a few Pics of our day: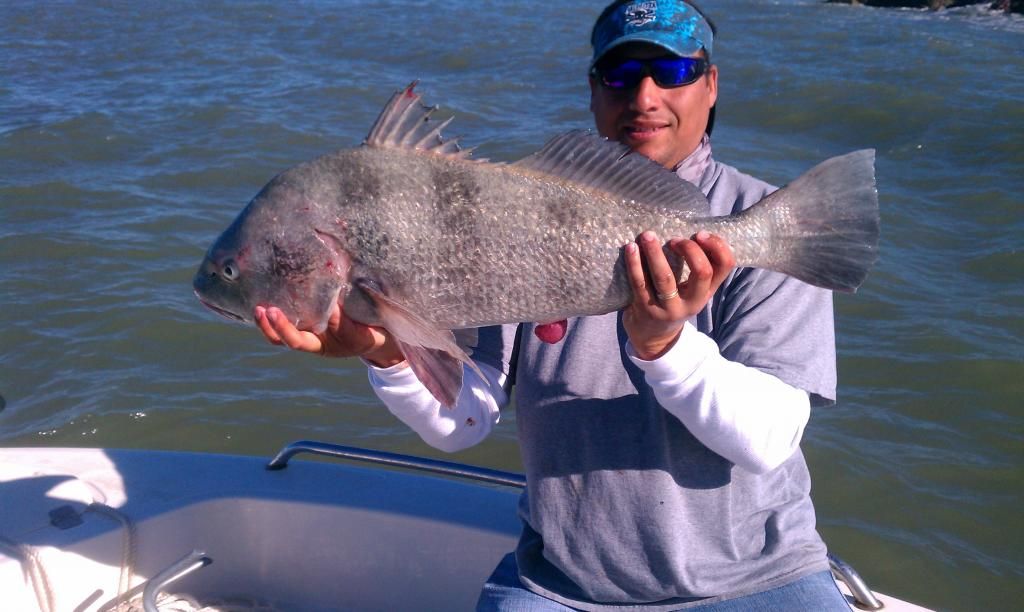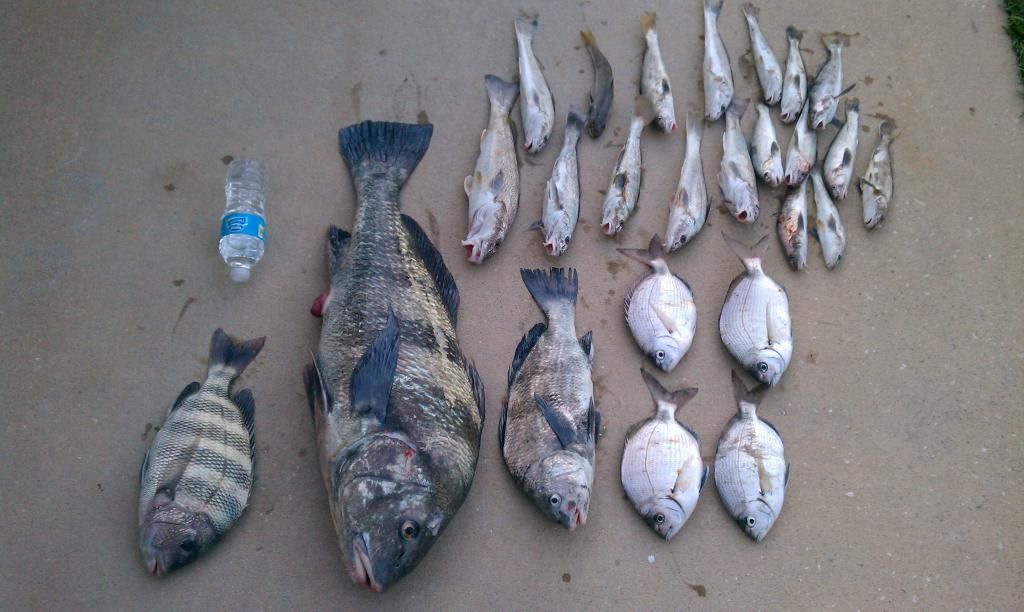 [IMG]
http://i1104.photobucket.com/albums/h329/morocco_madness
/FS-Signature_zps07318b6f.jpg[/IMG]
http://www.madnesscharters.com
http://instagram.com/madness_charters

Sea Hunt BX24 Pro
Leave a Comment