Home
›
Big Bend General Fishing & The Outdoors
Transom Help - What Do You Think?
Kids Ate My Bait
Posts: 1,037
Officer
Wanted to get some advice on the transom issues I am having. I finally had the time to take the motor off and look at the damage to my transom on the JB. I replaced the transom with new welds and marine (sealed with epoxy) wood about 3-4 years ago. Troy in Williston did the welding work, along with repairing the gigging rail. The original wood had lasted 20 years.
Fast-forward to this year, and after years of great use, being the extremely intelligent, genius-boat owner that I am, decided that maybe the weight of the motor would be better seated on top of the transom by raising the motor when I trailer the boat. Needless to say, after a few months of it bouncing violently to and from the ramp, I have destroyed the knee braces going from the floor to the transom, along with the welds that Troy had previously repaired. The braces are tearing at the top where the bolts are, so there is little holding the transom to the rest of the boat. Here are a few pics of what I am looking at:
Transom is now bowed outward.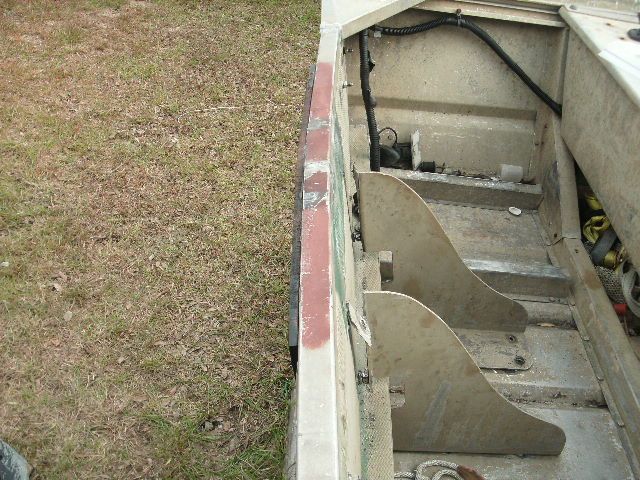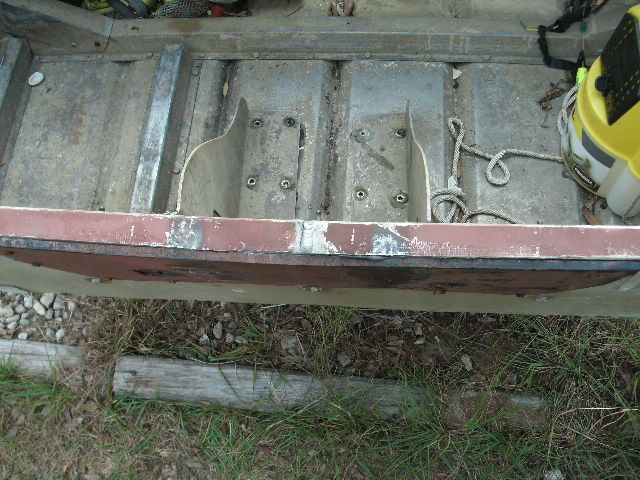 Another view. Notice the braces are cracking at the top.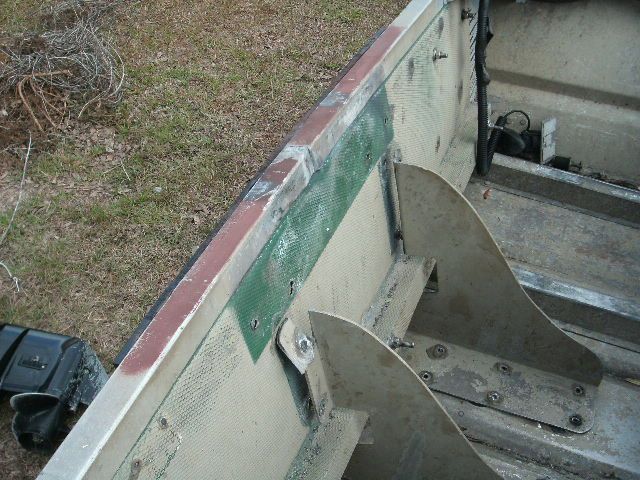 Starboard, center and port welds that are cracking – sorry for the blur.
Knee braces removed from floor/transom.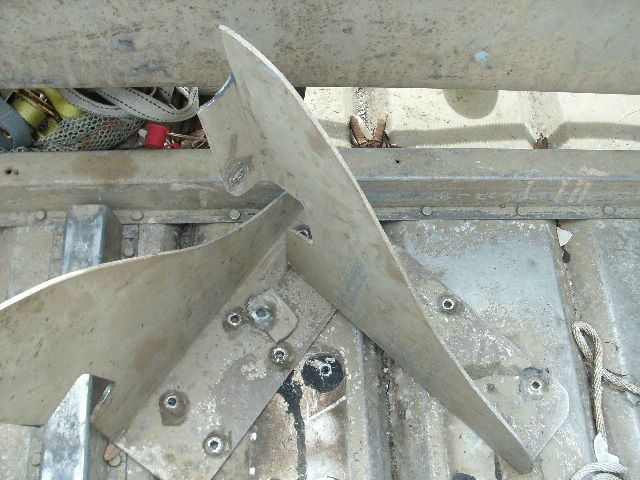 Note the tearing at the corner near the bolt holes.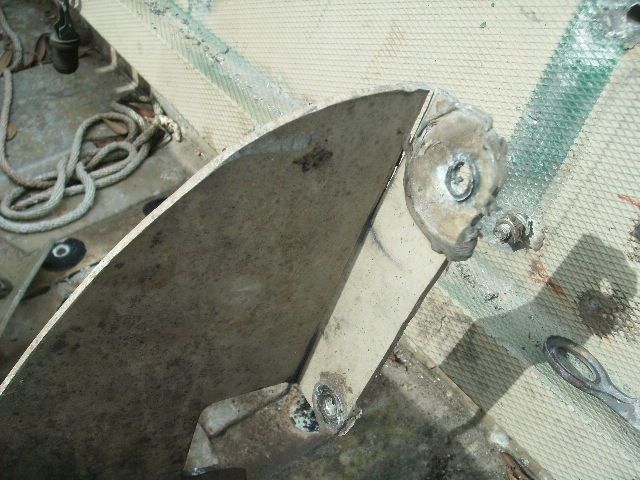 My issue is whether or not the transom needs to be replaced again, or should it be all right once I reinforce the welds and replace and/or repair the braces? I am not sure if Troy can repair the braces adequately, or if I need to go to Ocala and get some new metal and fabricate the braces. Either way, I am trying to get it done by T'giving so I can take Dad gigging that weekend. I assume the transom wood is fine, just a little warped from the bow, but once I tie everything back together, that should be fine – assuming that is. We all know what that means.
Any thoughts? Questions? Comments? Concerns?
-KAMB
Don't blink - they grow up fast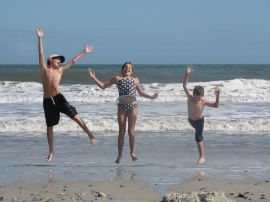 Leave a Comment