Home
›
Conservation Front
THE ABSURDITY OF FISHERIES MANAGEMENT - RFA series
Eggsuckindog
Posts: 1,528
Officer
THE ABSURDITY OF FISHERIES MANAGEMENT
PART 4 - FEDERAL CLAUSE TO CUT COASTAL COMMERCE



The Commerce Clause describes an enumerated power listed in the U.S. Constitution (Article I, Section 8, Clause 3) that grants Congress with the power to "regulate Commerce with foreign Nations, and among the several States, and with the Indian Tribes." Ongoing disputes as to the range of powers granted to Congress under the Commerce Clause have been waged throughout our nation's history, with several different arguments making their way to the U.S. Supreme Court.

In one particular case of interest to saltwater anglers, in Hughes Vs. Oklahoma from 1979, the Supreme Court invalidated an Oklahoma law prohibiting the interstate transportation of minnows taken from Oklahoma waters, rejecting Oklahoma's contention that they owned the state's wildlife and therefore wildlife is not "an article of commerce."

While some preservationist organizations and a handful of rapid environmentalists like to argue that wildlife is not an article of commerce, saltwater anglers understand that the sport of fishing is big business in the United States, and our ability to get out on the water fishing heavily supports our individual state and federal economies from coast to coast.

For party and charter boat operators, tackle shops and manufacturers, marinas and boat builders, the more opportunities a saltwater angler gets to fish, the more that commerce is able to occur.

Even our forefathers, the men who helped frame our nation's Constitution, recognized that infringement on commerce could lead to tearing away at the national fabric. James Madison, the father of our nation's Commerce Clause, once noted "there are more instances of the abridgement of freedom of the people by gradual and silent encroachments by those in power than by violent and sudden usurpations."

THE MOVE TO DIVIDE THE COMMUNITY
When charter and party boat captains purchase a federal permit from the National Marine Fisheries Service (NMFS) in order to take customers out fishing in federal waters, these boats are bound by federal fisheries regulations. Private anglers of course, non-business folks who own their own walk-arounds, center consoles or offshore express boats are also bound by federal regulations when fishing in this area.

However, when states decide to open their own local waters to angling under separate season, size or bag limits which differ from the federal regulation, the private angler may take advantage of this fishery whereas federally permitted vessel owners are still bound by the federal regulation. In other words, a federally permitted vessel owner may not fish in his own state waters if the state regulations differ from those beyond the federal line. The private angler may, but by requirements set for by the Department of Commerce, the professional captain may not.

"What we're seeing now in response is that for-hire captains who have been required to get a federal fishing permit to fish in federal waters are now seeing red because they're not allowed to fish inside the federal line, and that's causing a major rift in our recreational fishing community," said Jim Donofrio, executive director of the Recreational Fishing Alliance (RFA). "Suddenly we have party and charter boat operators who see no recourse but to push for sector separation plans, to divide our recreational sector into private and commercial subsectors, which will only make us weaker as a coalition."

RFA believes that the federal permitting program under NMFS is just another layer of needless bureaucracy that has done nothing but add confusion to the fisheries management process.

Case in point - the Louisiana Department of Fish and Wildlife (LDWF) is one of many coastal state agencies throughout the United States now feeling the dire negative effects of a broken federal fisheries law. In a recent bulletin to local anglers, LDWF attempted to whip up support for states to turn away from federal fisheries management policies which they say are not working. "There's no confidence in the federal regulations, so it's time to draw a line in the sand," said LDWF Assistant Secretary Randy Pausina who wants red snapper* to be managed on state-by-state or regional basis. "We hope our fellow Gulf Coast states will join us in rejecting the federal red snapper dates and limits and move forward with our own interpretation of regional management," Pausina said.

RFA points out that if Gulf States do choose to go non-compliant with the federal regulations, those for-hire captains will have to surrender their federal fishing permits. "We've heard that Louisiana and Mississippi have already indicated that they would issue state charter boat permits to anyone who gives up their federal permit, but now our charter and party boats will need to constrain their red snapper fishing to inshore state waters," Donofrio said. "This is clearly a case of the federal government making a mockery of the commerce clause while punishing legal business owners."

Donofrio said that much of the original purpose with issuing federal permits was an effort by NMFS to limit the number of for-hire vessels in the recreational fishing community, a 'limited-entry' mechanism to keep a reign on the overall number of fishermen. Federal regulators then began requiring these federal vessels to keep comprehensive vessel trip reports, also known as VTR logs, in order to compile better recreational data collection. Today, NMFS readily acknowledges that the VTR data is not being used for data collection and has not been rolled into the improved recreational data methodologies mandated by Congress in 2006 under the Magnuson-Stevens Act.

Essentially, federal permits simply add more bureaucratic red tape that's big on promise but small on actual delivery when it comes to managing a coastal resource. That's petty disturbing when you consider that NMFS fits under the Department of Commerce umbrella, a cabinet branch which still has no appointed Secretary more than 7 months since the resignation of John Bryson.

Madison would've looked at this clearly as an abridgement of freedom by gradual and silent encroachment of a bureaucracy gone astray; for recreational fishermen, it's just another day at the office.


Next Thursday, February 28, part 5 in RFA's continuing series on the Absurdity of Fisheries Management looks at a fundamental flaw in managing harvest and restrictions in the recreational fishing community.

*In last week's absurdities analysis of the fisheries rebuilding deadlines, RFA made mention of the rebuilding timeline for red snapper in the Gulf of Mexico being 31 years and Pacific yelloweye rockfish being 82 years. According to the NOAA fourth quarter analysis for 2012, Gulf red snapper just finished year 12 of a 32-year timeframe, while Pacific yelloweye rockfish was at year 10 of a 71-year plan.
1976 SeaCraft master Angler - Merc 200 XRi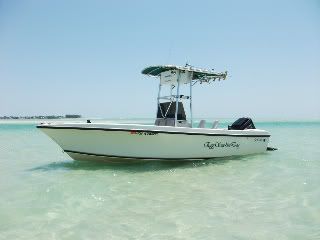 Leave a Comment