Home
›
Southeast General Fishing & The Outdoors
1/21/13 Ft. Pierce on the Shoeless
Shoeless
Posts: 2,064
Captain
So my cousin Chely and her boyfriend Josh flew down from WI to visit some family friends in Miami and made a trip up to hang out for a day and fish. I decided to hit the river up in Ft. Pierce to have a relaxed kicked back day and see what we could catch. We hit the bait shop at 7:20 and were told their shrimp order did not make it in yet, but would be there in 10 minutes. Glad I didn't plan on being there at 6:00 when they open.
We loaded up some shrimp and were on our way to the flats north of the power plant. :cool: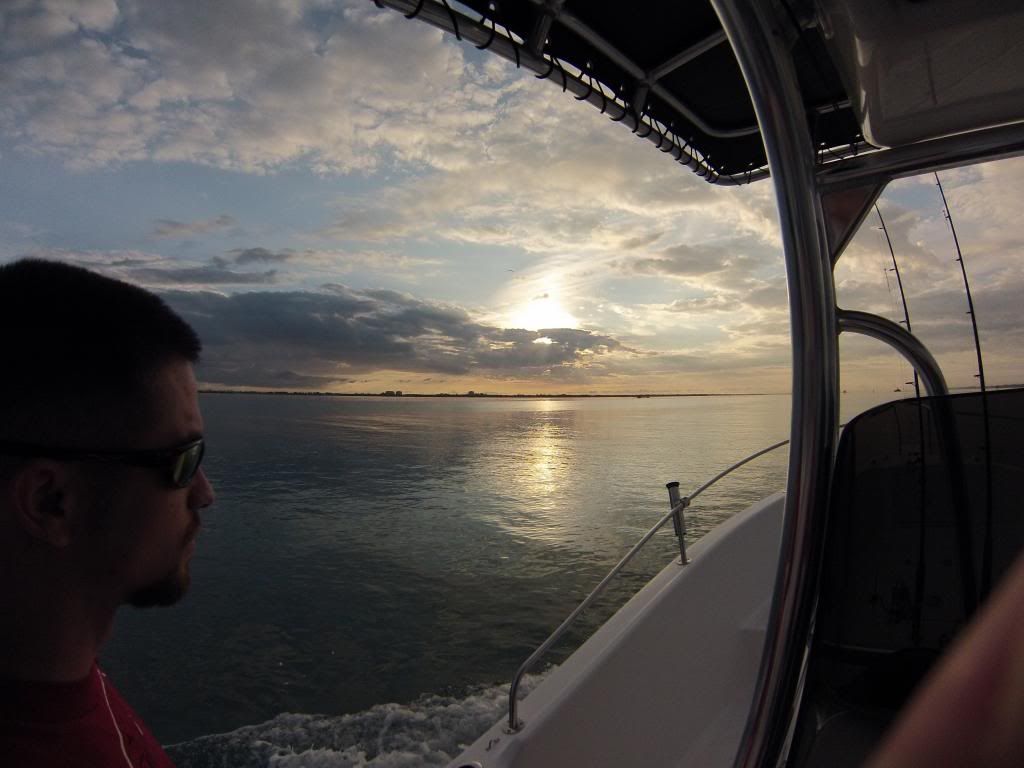 We hit away from shore, near shore, in between, and nada!!! I kept the newbies on the live shrimp and I worked top water Unfair mullet lure, DOA Shrimp, and a MirrOlure and nada!!! :huh There were a number of kayaks and one wader further south, hope they did better than I did in the flats. I decided to make a big move and ran north to a little hole we have pulled some decent snapper out of in the past.
I set up and we pull in a small snapper or two and a few other throw backs.
About 30 minutes into it, I pulled the anchor and moved 15 feet closer to the channel marker, BAM that was the ticket!!! Sheepshead heaven!!!:willynilly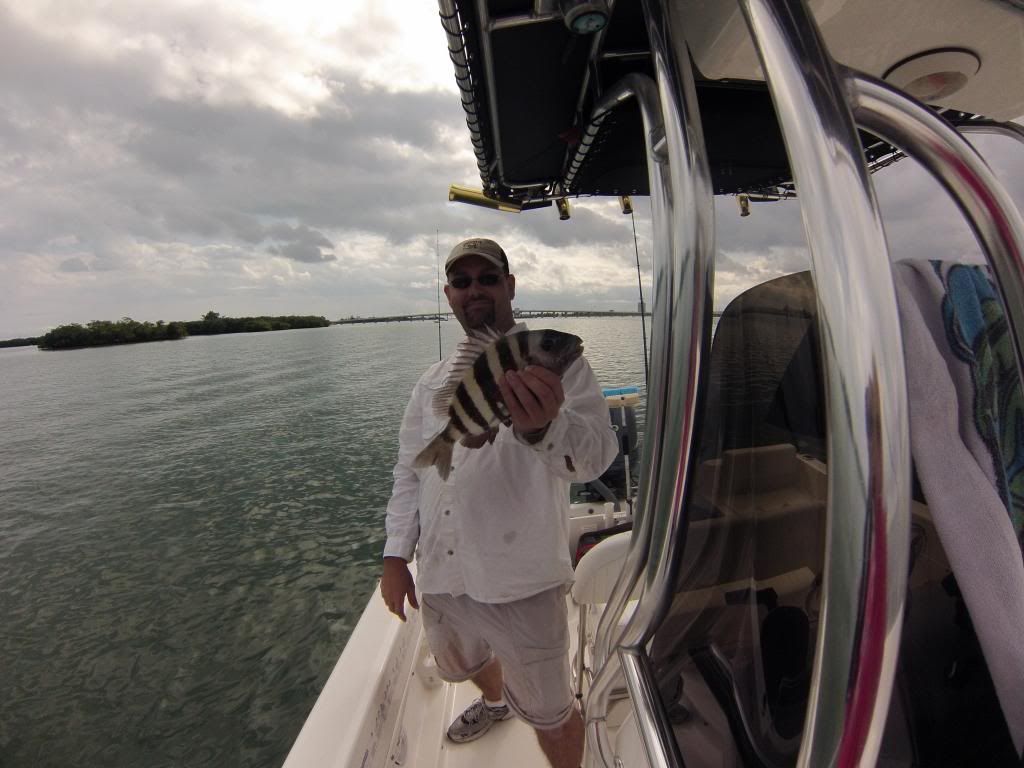 Josh got the largest of the Sheepshead.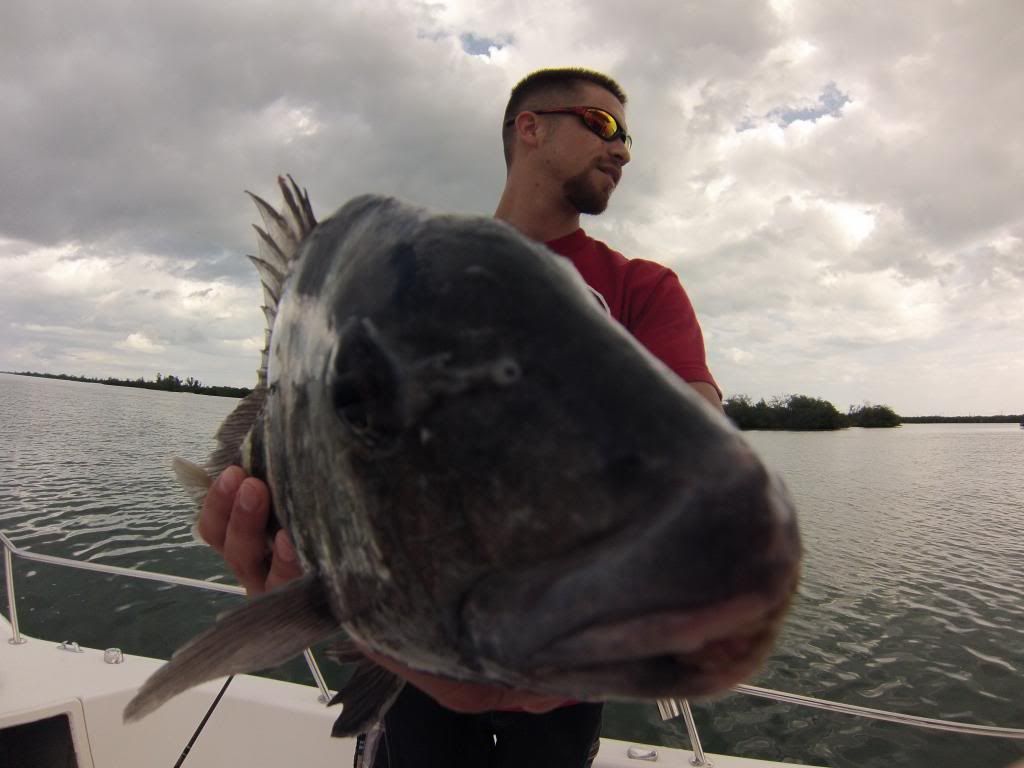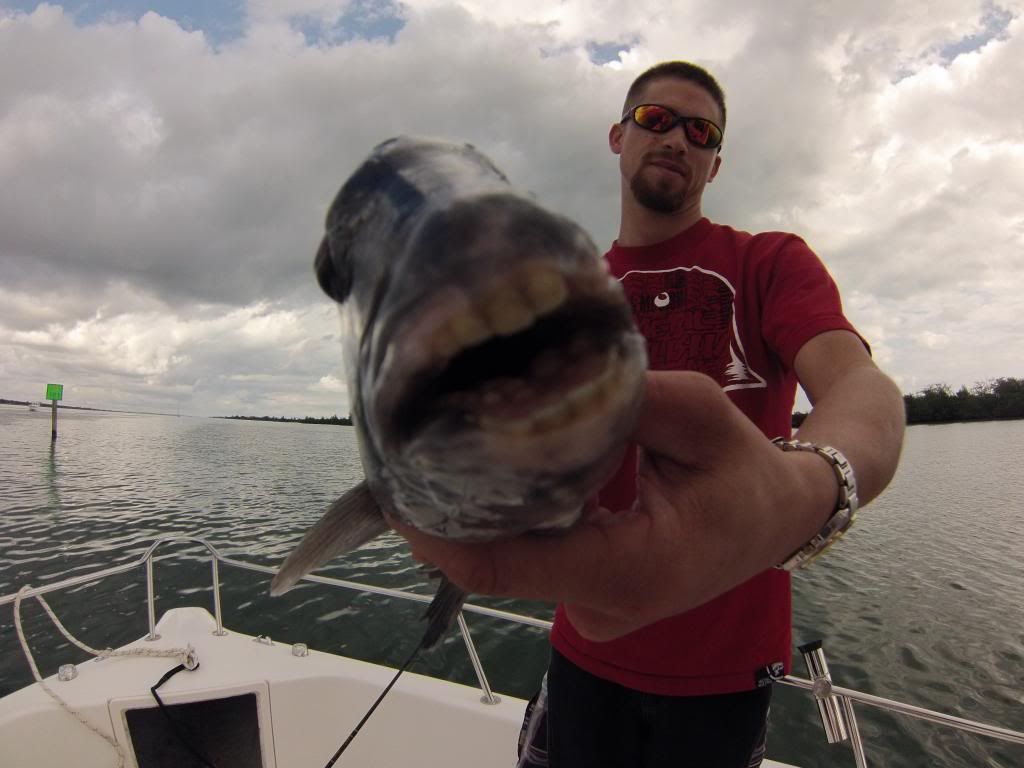 We ended with 5 keeper Sheepshead, one short, and a number of other throw backs for the day. All the Sheepshead hit live shrimp.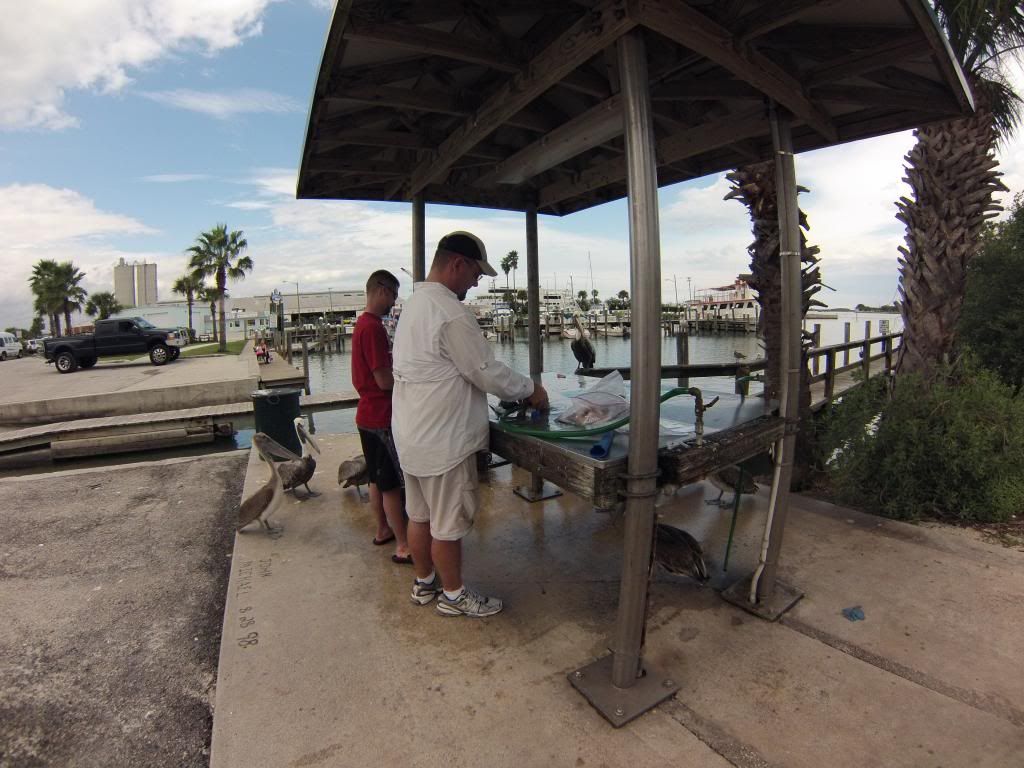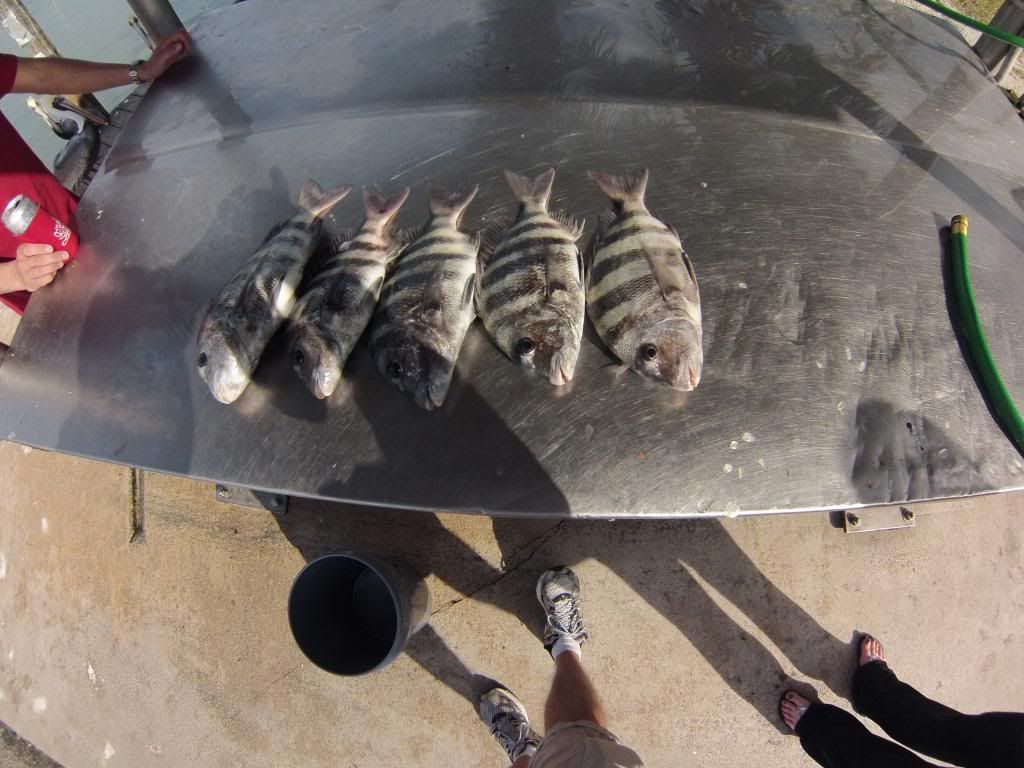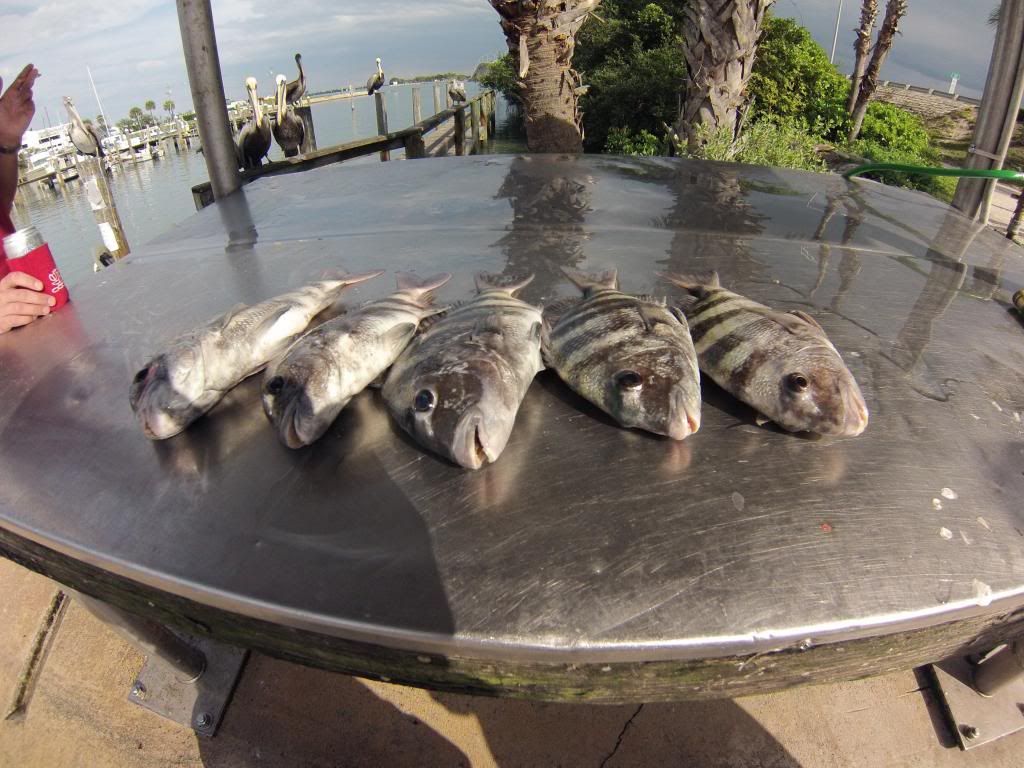 I had a poor one legged pelican that I felt sorry for hanging around as I cleaned the fish so I told him I would post a pic of him and make him famous. Well, maybe not E$ Little Bob famous :grin
It wouldn't be a Shoeless report without some food ****.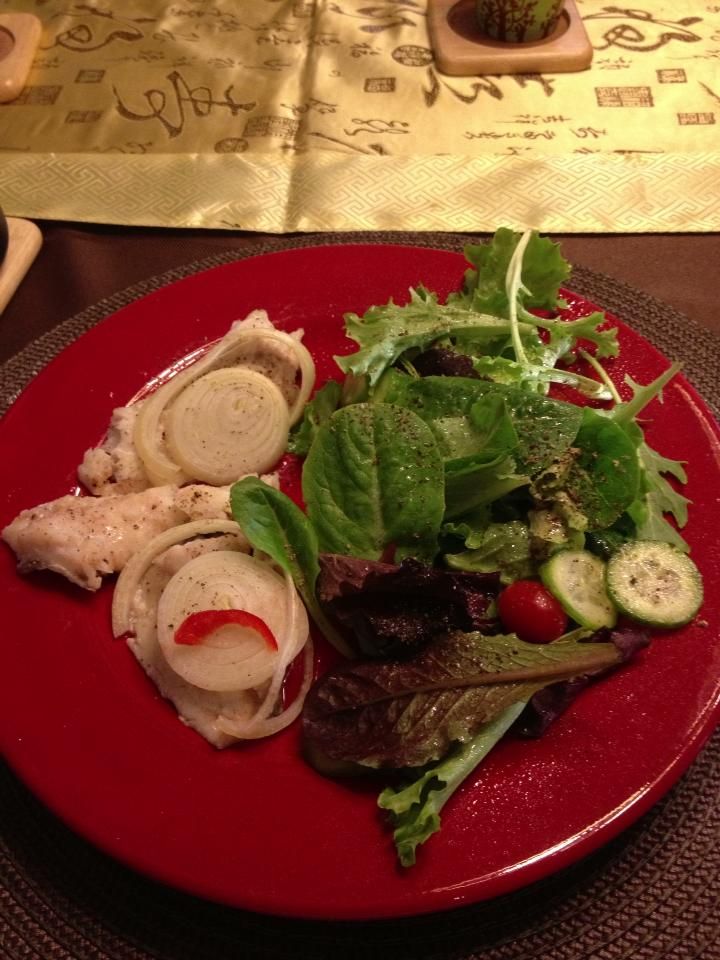 Anyone give an ID on this guy???
BTW all pics were take with the new GoPro Hero 3 Silver. I'm getting used to recording video and editing, but will start to throw some video up soon. ENJOY!!!!
[SIGPIC][/SIGPIC]
Leave a Comment