Home
›
General Paddle Craft
Chokoloskee 1/19 - 1/20 First Red
quatin
Posts: 592
Officer
It's that time of the year. Our "annual" weekend trip to Chokoloskee. We rented a lodge at the Chokoloskee Island Park marina and fished all day Saturday and Sunday morning. The weather was a bit spotty with storms pushing through the area. We had our moments of flat calm throughout the day though. The local residents had a fish fry when we got back from the first day and invited us to some free chow. Can't find a nicer bunch of folks.
First red fish ever! Took me 3 separate trips throughout the state to finally bag me a red.
Specks everywhere, I lost count after I stopped taking pictures. A dolphin stopped by and reined them up for me on the first day and I was literally getting one every cast.
A sand trout?
Wouldn't be a Choko trip if I don't catch a puffer.
Fishing buddies also caught fish.
Resident pelicans.
The aforementioned dolphin. Found him fining in 3 feet of water. There was a 7 foot deep hole nearby that held a school of trout he was after.
[video=youtube_share;0K7lVzefL7c]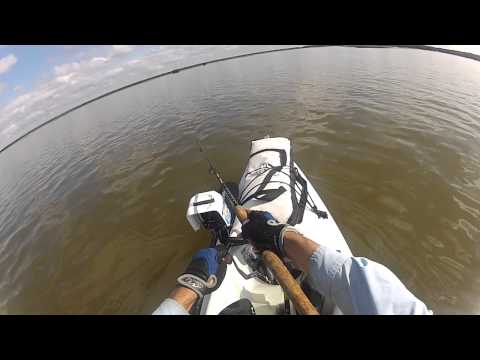 Leave a Comment