Home
›
West Central General Fishing & The Outdoors
Foggy Snapper and the unrelenting Rudderfish
Navy_Fishing
Posts: 811
Officer
My buddy has been working for the last 14 months restoring an '85 Dusky. Some of you may have actually seen his thread on the Hull Truth. well, he finally got it complete and after a quick sea trial last Friday to make sure it floated and ran as desired, we decided to take her out for the maiden fishing trip. Left out of O'Neill's at 8ish and the fog was still thick. After a slow trek out of the bay through Pass-a-Grille, we finally were able to get up to speed and head 30ish miles west. seas were a bit sportier than the forecast called for, but we pushed on with hopes they would lie down as advertised. Got to the area we wanted to fish and came upon a spot that lite up the bottom machine about .5 miles from our intended stop. We dropped down some sardines and it was game on with the Mangos and Yellowtails. We boated 4 or 5 within the 1st 10 minutes and then the rudderfish hit us. We couldn't get away from them.
For the next 5 hours we tried everything to get the baits past them, but only had luck when the school decided to swim away. Ended up with 14 Mangos, 3 Yellowtail, more rudderfish than you can count, a grunt, a big porgy, and two big sharks brought boatside and "released". weather cleared out for a bit, but them the fog started to roll back in so we decided to call it a day. headed back with a nice cooler of fish and a few firsts. My buddy's son had never caught a Mango snapper before. Not only did he pop his Mango cherry, but he caught the two biggest of the trip, both weighing in at 5.5 and 5.6 pounds respectively. We also had the 1st father/son Gag double header and my wife caught her very 1st Yellowtail.
All in all a great day and the new boat exceeded all expectations in regards to getting us out and putting us on some amazing fish.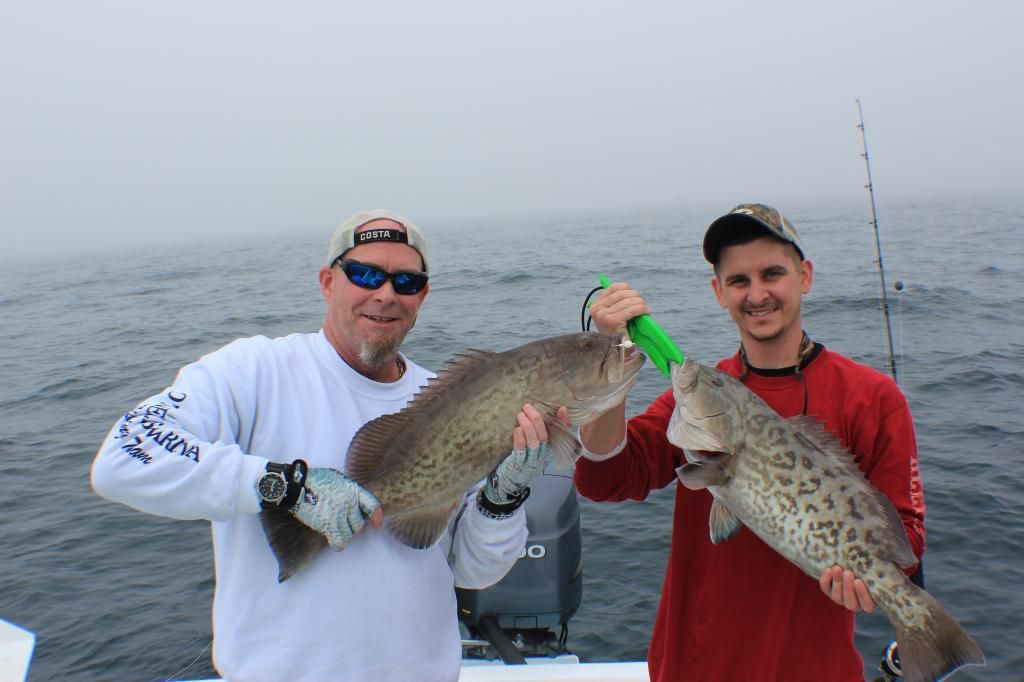 Leave a Comment