Home
›
General Hunting
GEORGIA NO LONGER ON MY MIND
hooksetter
Posts: 505
Officer
My Dad and I made it to our place in Georgia for or yearly deer hunting trip. Had a great time.
checked cameras the night we got there and we did not have any monsters or anything... Had one decent buck that had some pretty good browtines. Everyone around us had pics of him and I tried thinking of what stand I could catch him at the next morning. I decided that I might be able to catch him a few hundred yards froma water hole as he was going back to bed. I was right. shot him right at day light.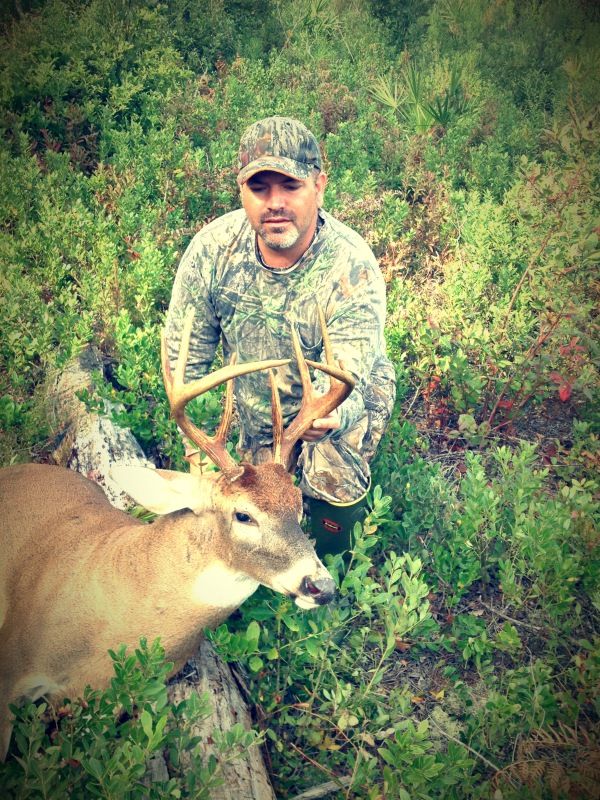 As i was messing around loading this buck up it dawned on my that I had just hit a small milestone and where I did it was even better. I had killed my 50th buck not 100 yds from where I killed my first buck. pretty neat!
then we started hunting our creek club which is about a 5 minute drive from our farm. My dad killed a decent buck a few morning later after passing some younger bucks.
by mid week I had passed a half dozen smaller 8's and young bucks and the rut had really not started yet. Bucks were nudging does and with the 2 weather systems we had go by they were still hitting the food hard.
I walked the creek one day looking for a bunch of fresh deer trails and crossings. I found what I was looking for about 300 yds down creek from one of my ladder stands. I figured the deer were hitting the other members corn piles then heading off the pine hills before daylight and getting in the creek to hit the acorns and run the islands in there checing doe trails.
The next morning I slept in a bit and crept into the creek and down past my stand. I was standin there looking for a comfortable stump to sit on where I could see up a drain a 100yds or so. Then I see a deer heading my way down a drain. I checked him in the scope and let him go. Then he got behind a dead fall about 50 yds to my left and he could see from my waist down. I played cat and mouse with him a bit and as he turned to walk away I though to myself. hmm he has some decent mass. Then my mouth went maaaaat. the crosshairs hit his neck and the gun went off. I still dont know how all that happended but it did. lol
that was a bad idea though. there was about 200 yds of really bad cypress knees and 6-8" deep mud in a river drain I was going to have to get him across, plus numerous downed trees and junk. Dad and I went back and took a store bought cart that I had stored in the shed. after almost killing each other and many threats of dismembering the deer we finally got him out.
He had a really neat looking black stripe down his neck. It was a fun week.
here is where i was standing when I shot him. had creek drain to my right and left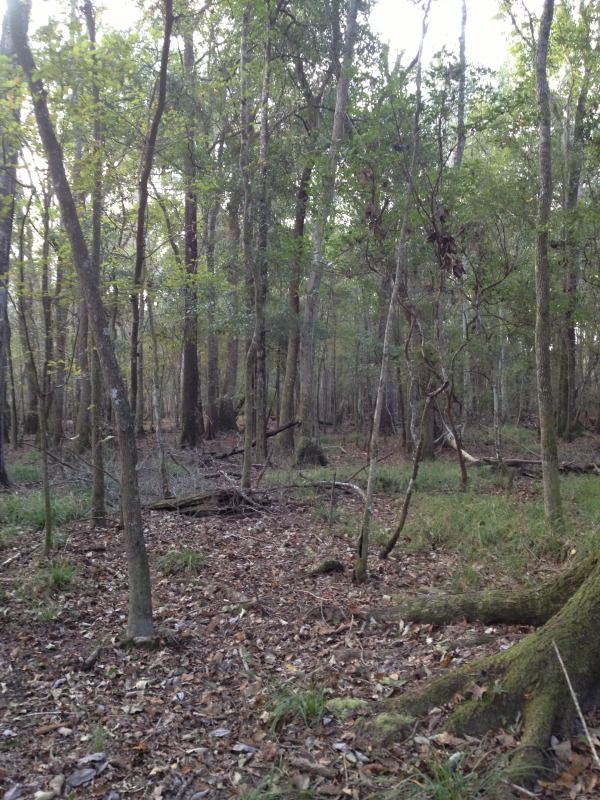 where he fell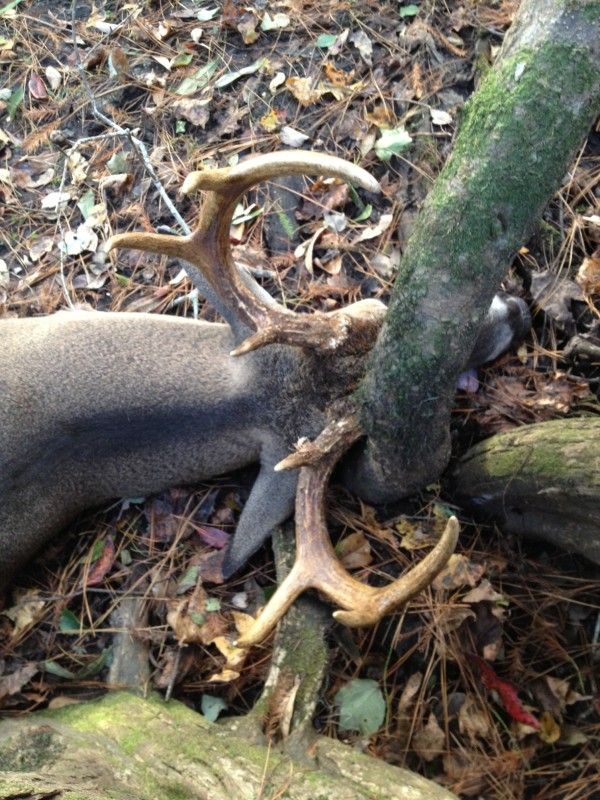 got to love the look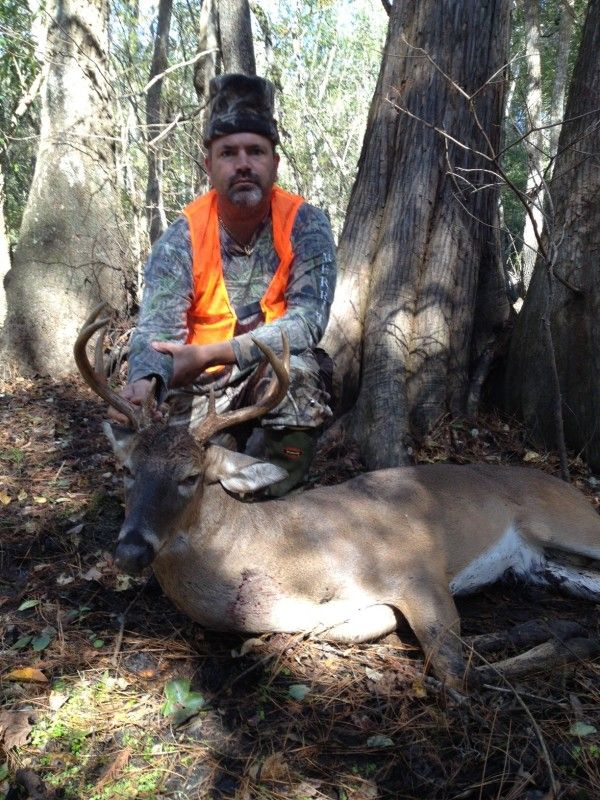 once we made it to 4 wheelers
back at the farm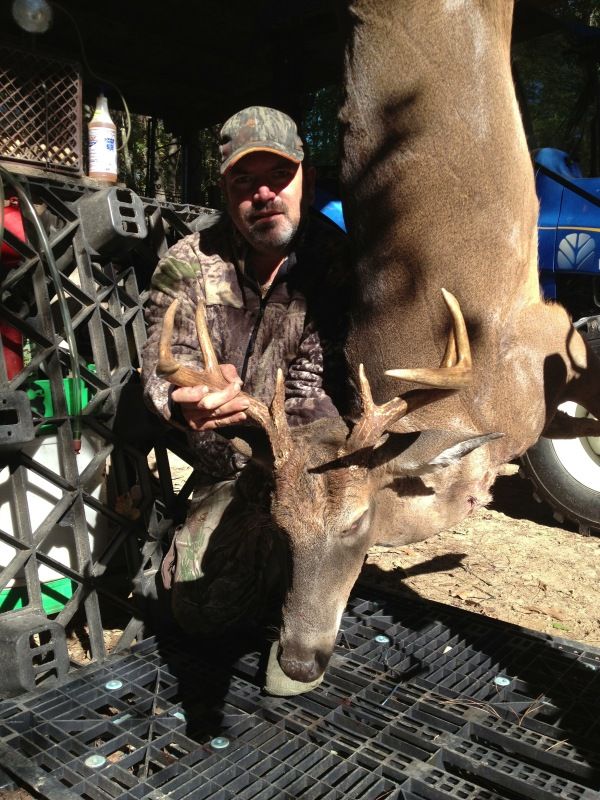 NEVER START A FIRE IN THE WOODS THAT YOU CANT STOMP OUT. IT MAY COME BACK AND BURN YOUR A$$!
http://tintkingfl.com/
Leave a Comment