Home
›
Southeast General Fishing & The Outdoors
El Salvador with Bart and the Saca's! (Report)
GT Fish
Posts: 9,448
Officer
Well once again I got the invite to join Paco Saca and his sons in the 18th International Marlin Tournament in El Salvador!
Bart and I made are way down to Bahia Del Sol Marina and Hotel. We were greeted by Mauricio a Rep for Flora De Cana rum. They sponsor the tournament and others in Central and South America. He explained various ages of rum and the process of how it's made. We then proceeded to "Taste test" We all had a nice testing!:grin We ate some dinner and they brought us Desert. Bart grabbed the bottle of 18yr. old rum and drenched it in Flan. Then everyone followed suit and **** if that isn't tasty! We sat out by the marina and told some fish stories. Bart has so many that every time I hear a new one!
The next morning we had some running around to do for supplies and a meet and greet at Paco's Son Javier tackle store.
Offshore Boutique. I snapped a quick pic of the panga guys heading out. notice the volcano in the background. ES has a lot of them!
The hotel pool.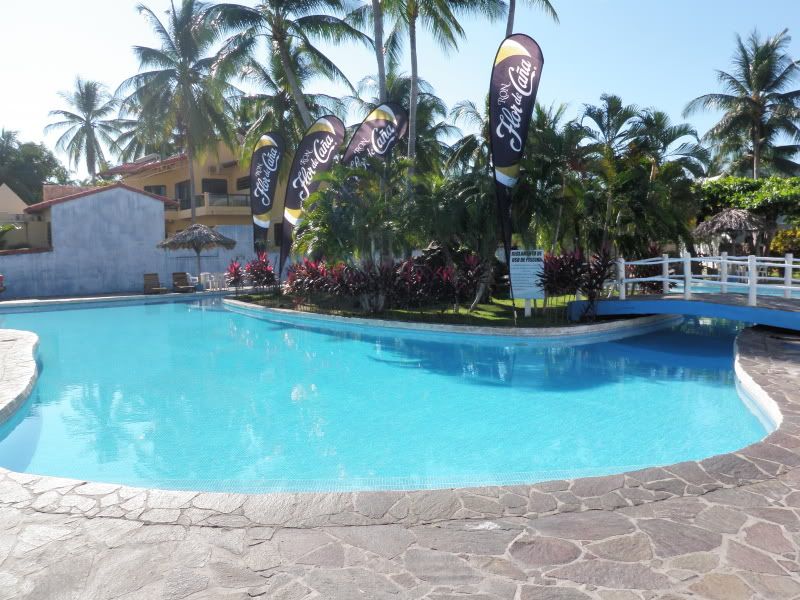 We made it to Javier's shop and Bart graciously signed some autographs and took some pictures with the locals.
Here is the team for the Tourney!
In the back is David Brackman he is the wire man and a great fisherman. He rigs the rods and fixes anything that is not 100% to his satisfaction. That's me on the right. I am the team Rum handler and Angler/Camera man for releases and tags.
Paco in the middle is the Captain and runs the event. He has basically put ES on the map.
Javier is on the right and is a devoted angler and fisherman. He says fishing is his passion and it shows.
Jorge his brother not pictured. He is all over wireman,angler and team jokester!:grin
Bart is the coach! He is a living legend and started making name for himself for over 55yrs on the water. He started making his lures from scratch and was one of the top boats in Hawaii for over 20yrs. while he lived there. He has fished all over the world and is a wealth of knowledge. He is a dear friend to all of us and we all feel so lucky to have him sharing this experience!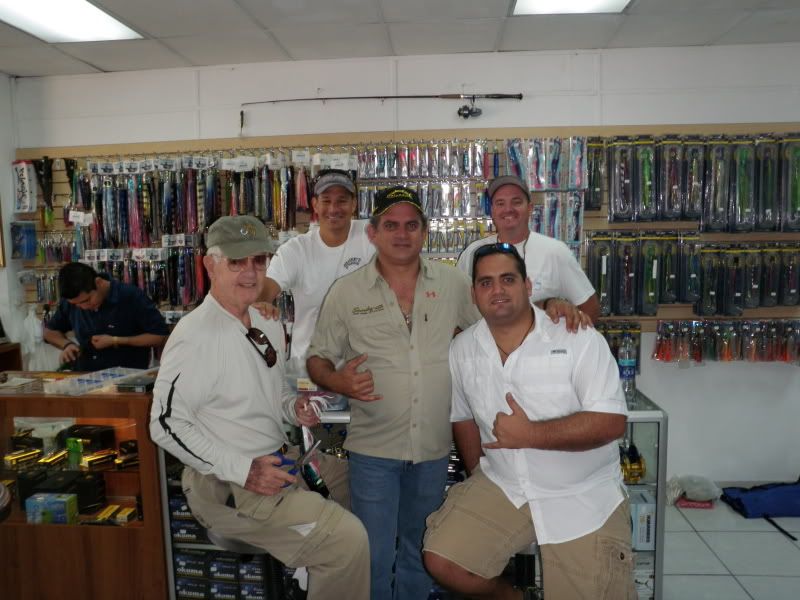 We gathered supplies and headed up to Paco's house . This place is a work of art..Here is a couple pics of his pad.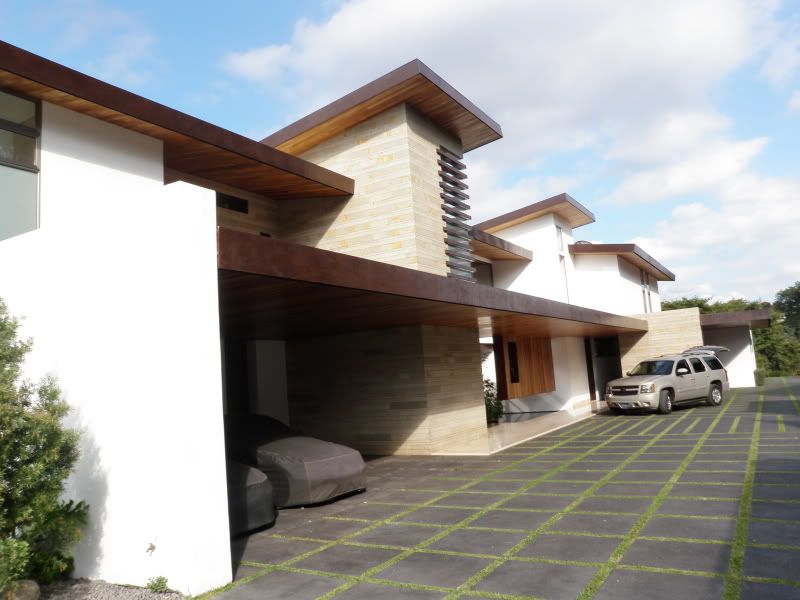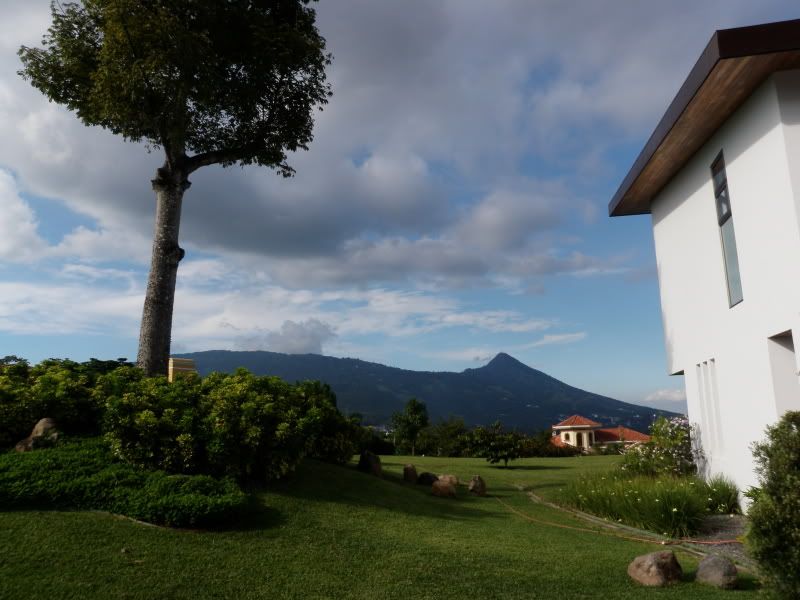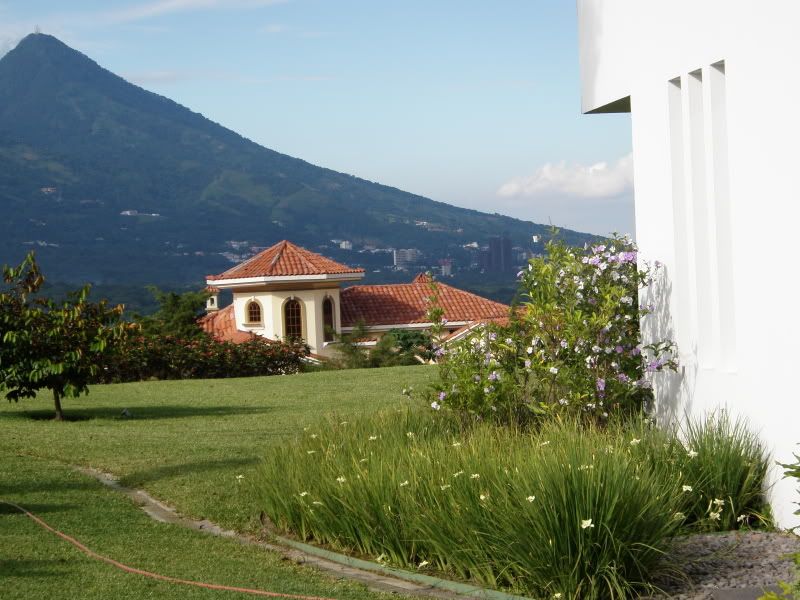 This is Tyson Jorge's dog well Paco's dog too.. He is a nut!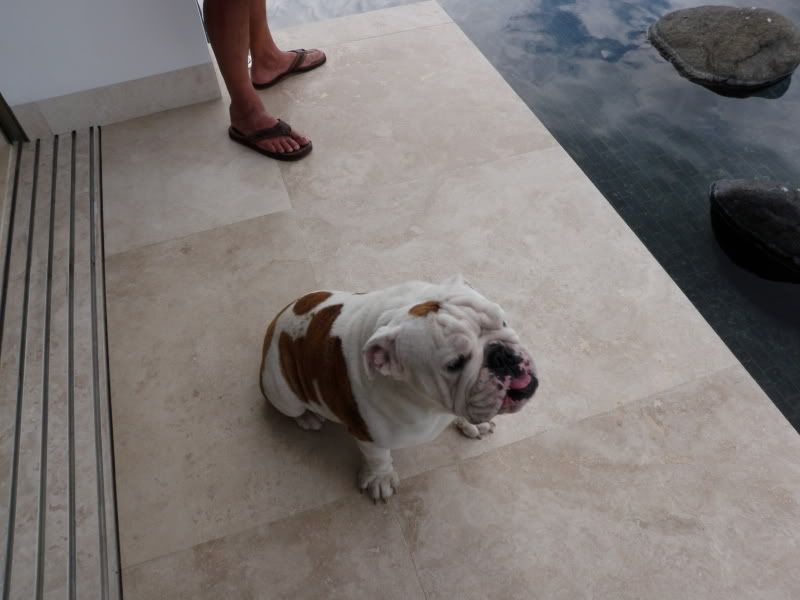 I like these old antique sewing machines and irons.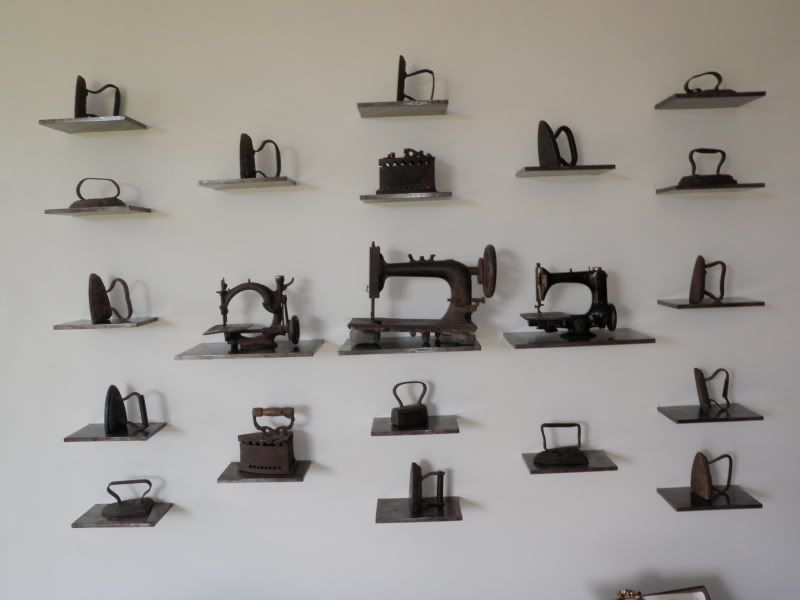 Next morning we head out!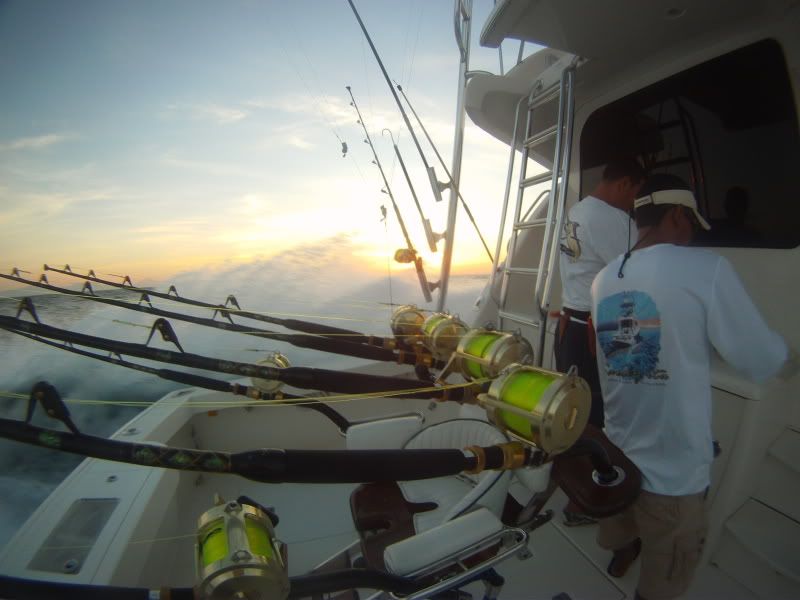 48 Rampage
Nico and Daniel! These guys are great and constantly working!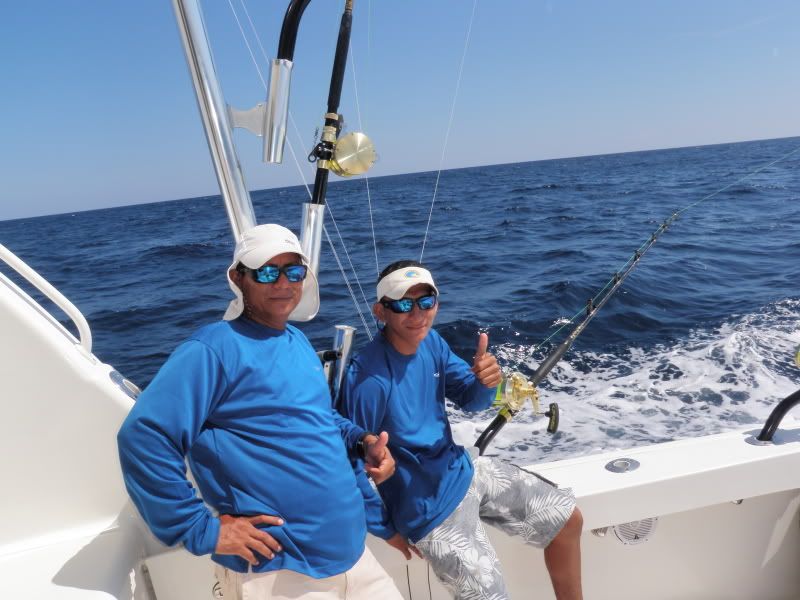 Bart chooses the lures and sets the spread. He has a knack for calling which lure for which condition and what position will get hit. He said the bullet will get hit.. 2 seconds later BAM! This was after a lure change. He also called the lure and what position will get hit by Marlin. I learned a lot on speed,position and spread on this trip.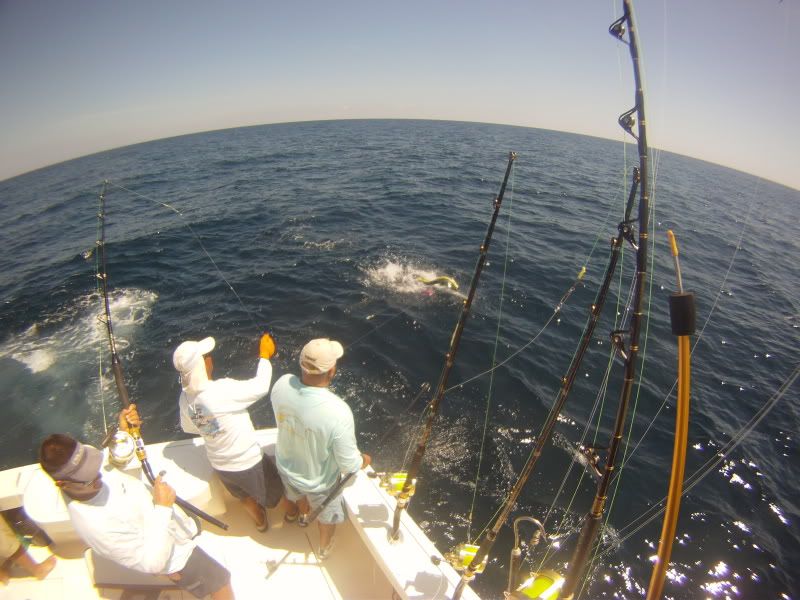 Nico made quick work of the phin..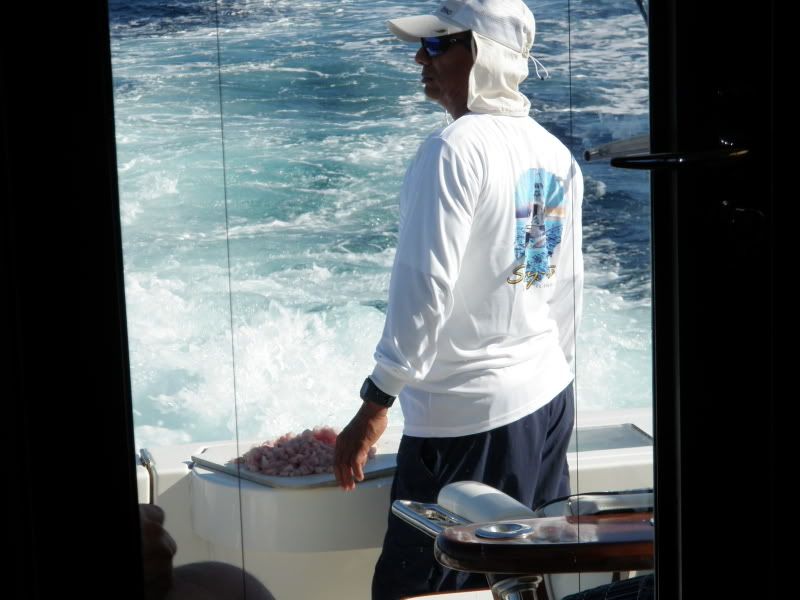 Then i made quick work of the product along with a fresh cerveza!
So TASTY!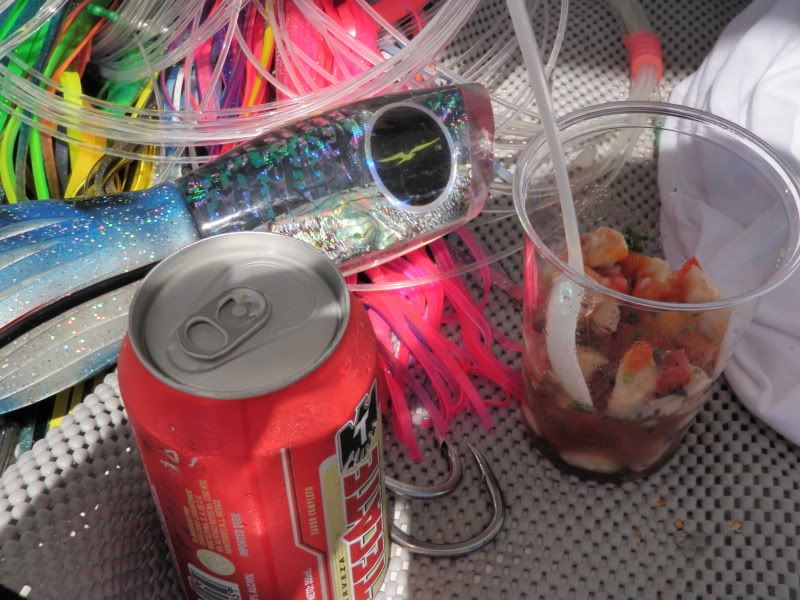 Next up was a feisty Sail ..Dave made quick work of him!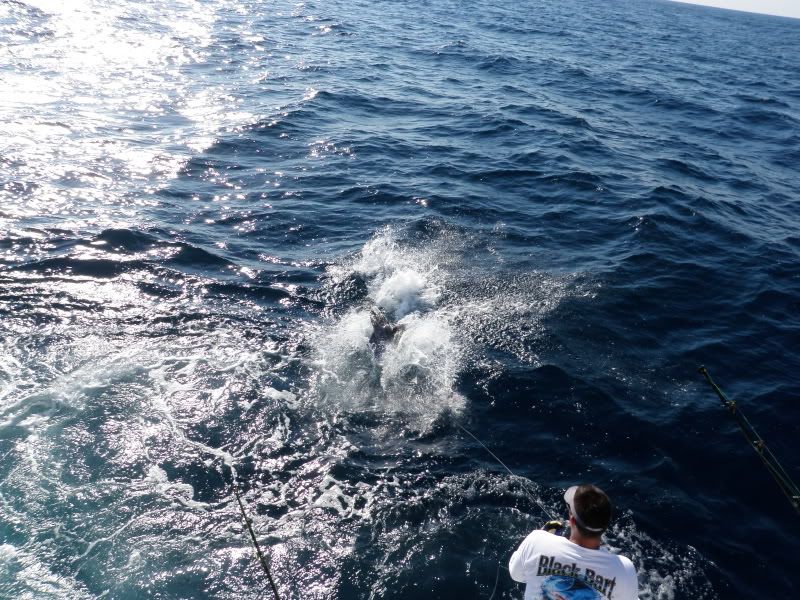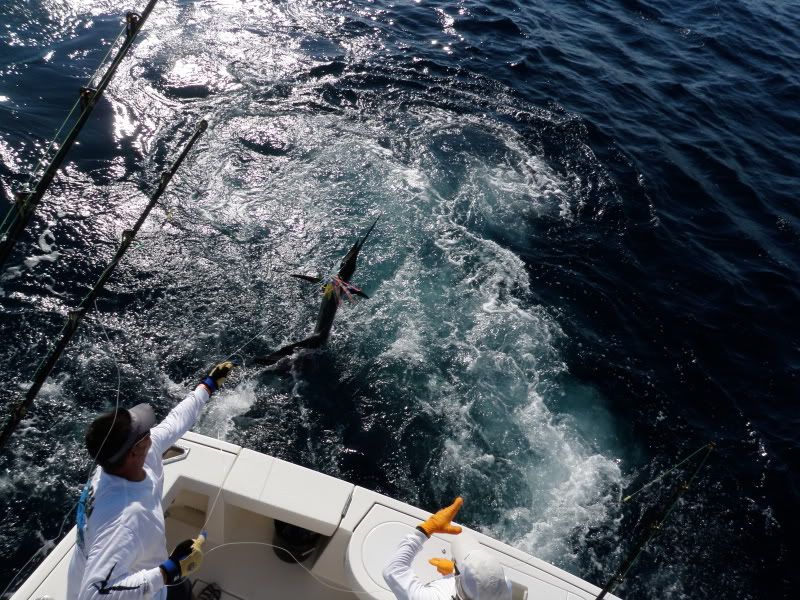 We finished out the day with some phins and Sails and 1 Blue Marlin release.
Nice fish in the 200-225lb range.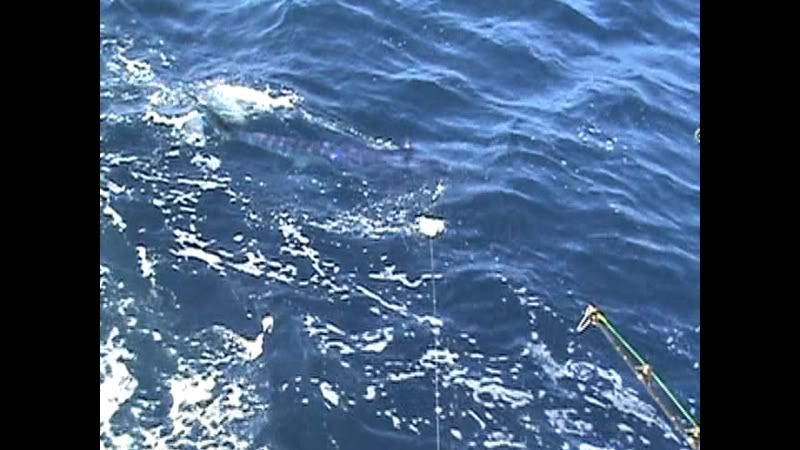 We headed back and slammed some beers on the way in. It's a bit of a run 40-60miles. Paco is a good DJ and had the tunes going while Dave and I worked on our buzz!:cool:
That night we headed over to the Flora De Cana bar..This nice lady was handing out free drinks all night!
A friend I made last year they call him Chelle (White boy) He came over in August and fished with me in Jupiter. his team won first place last year..He and I close down the bar every night..:drink
Here is the haul from there boat.
YFT are very plentiful on porpoise pods. They are rarely over 50lbs. Paco has caught a couple in the 200lb range. Not many boats have gone past 70 miles here. I would love explore this place more. Bart says it reminds him on Hawaii in the 60's untapped and not commercialized yet..
Next day we were out early and Tony joined us for the rest of the trip. Really nice guy and a Electronics dealer for sony and gopros!
Here is the crew for the rest of the trip!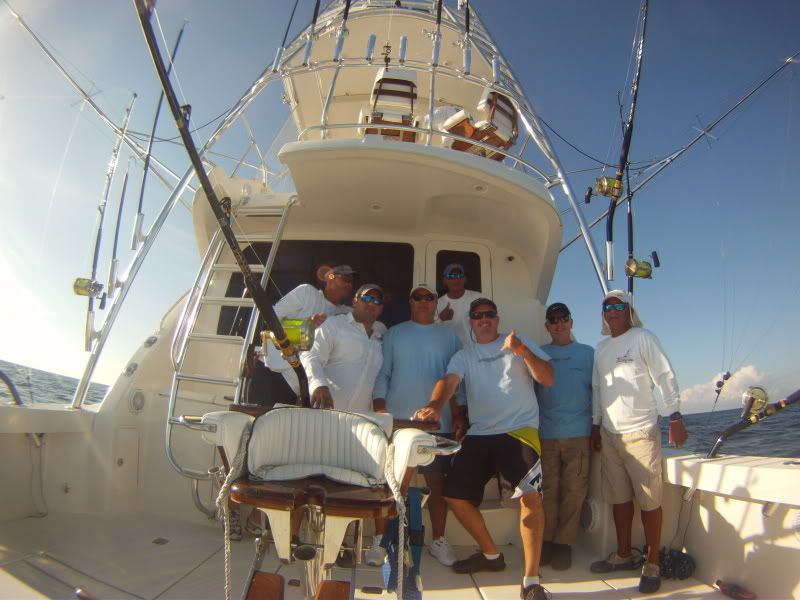 This kind of stuff is everywhere! There is always something to get fish on. We were after bigger fish though. (Like i said i would love to try jigging,deep,dropping for swords,running deep for tuna etc..)
You think there might be something on this ledge?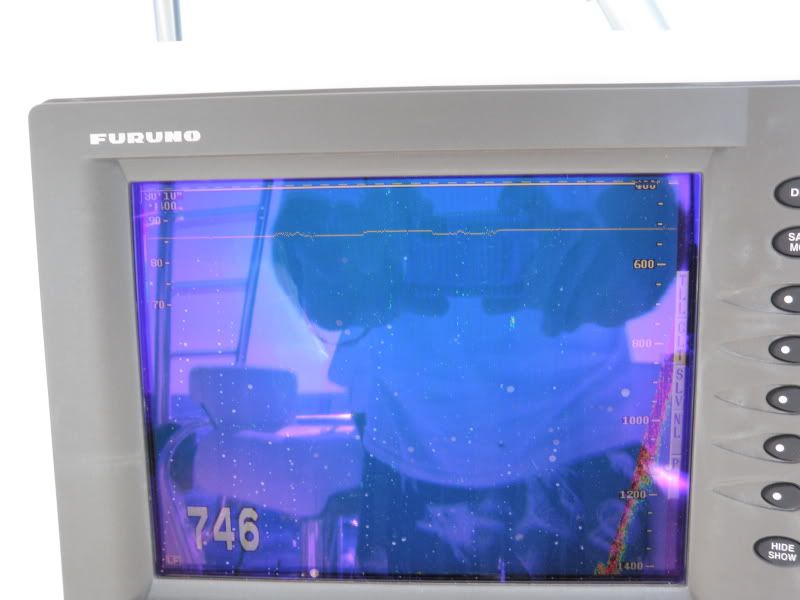 Tony wanted some sashimi..One quick pass by the porpoise and fish on.There were literally 100's following his fish from 5-40lbs right behind the boat..We were after bigger fish though...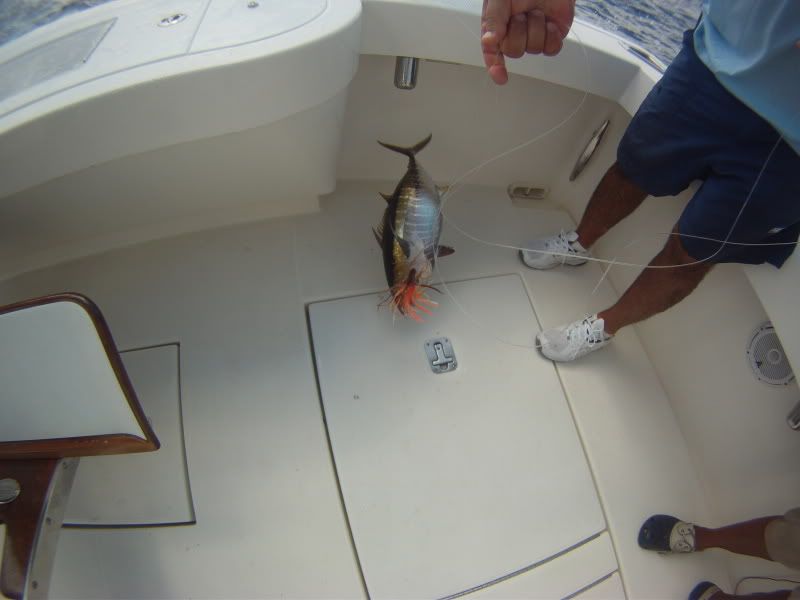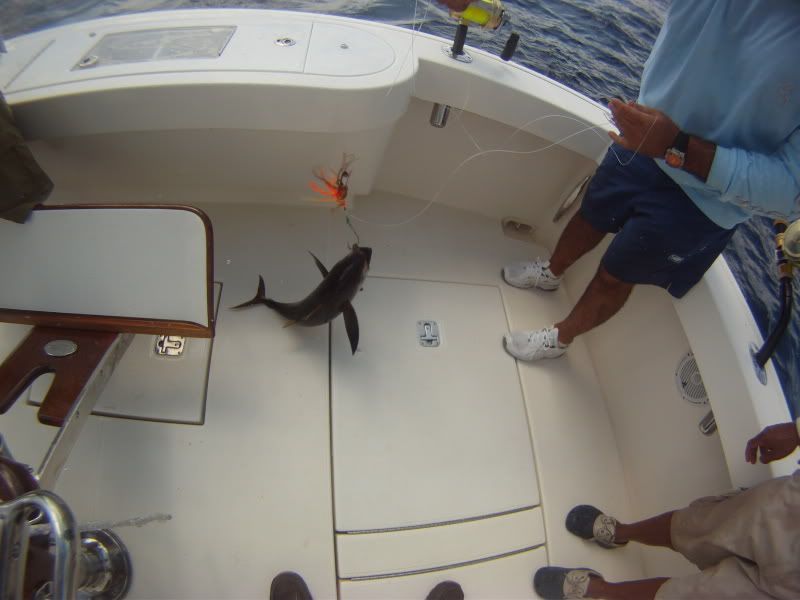 Marciano (Chelle's friends boat was in the same zone)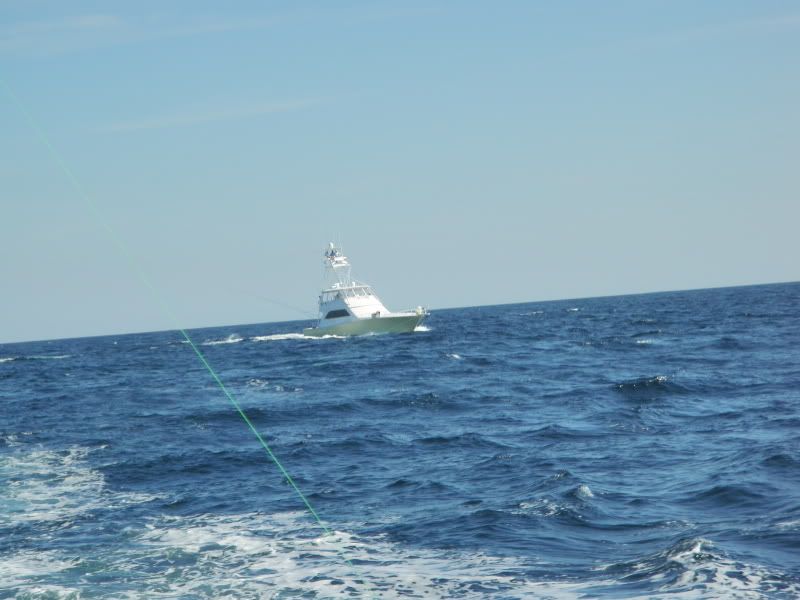 I love these viddles!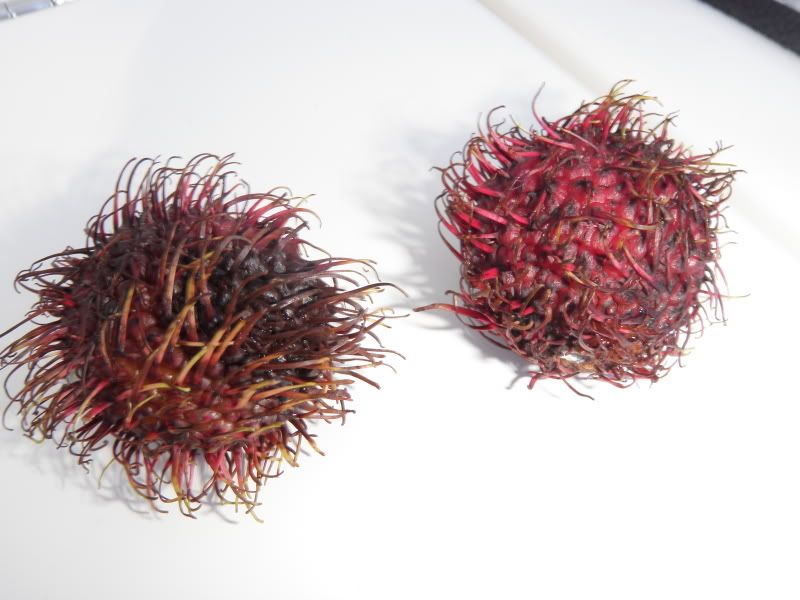 Bart Dave and I.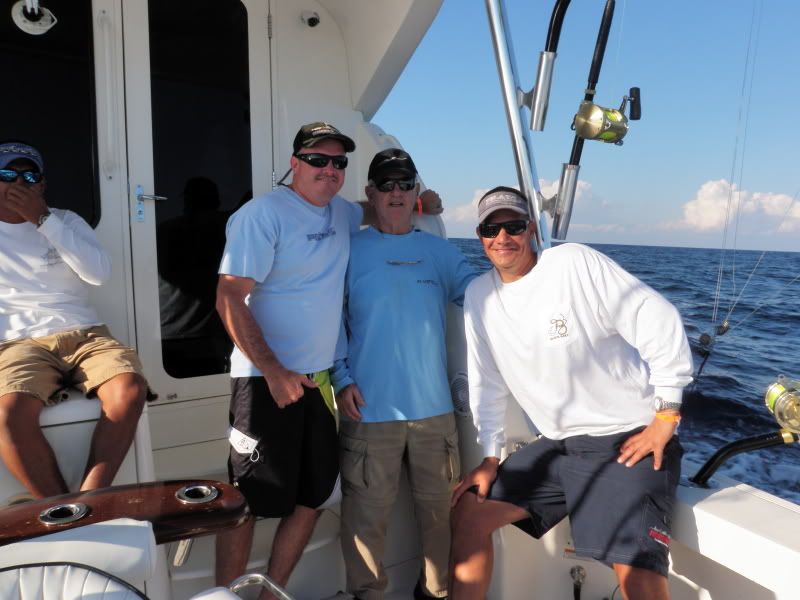 Tony having a go at a Sail!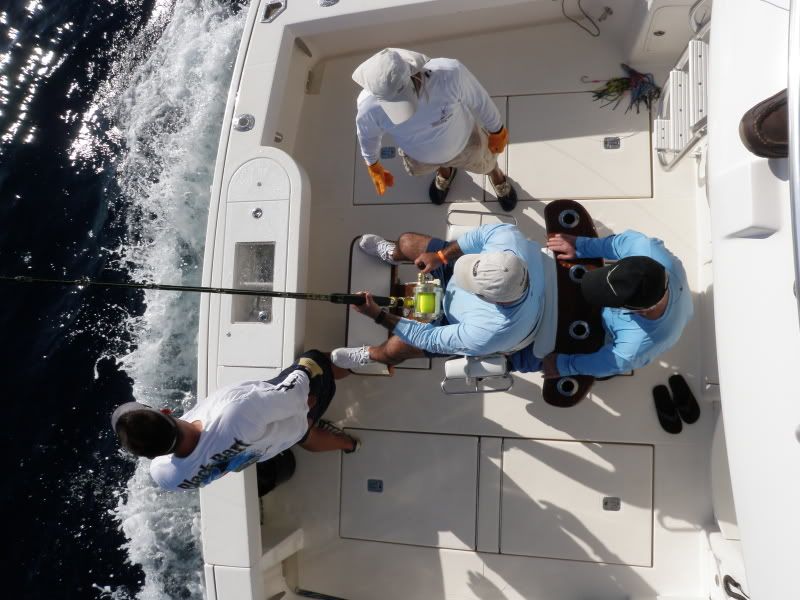 The rest of the day was flurries of action. Dolphin Sails Tuna etc. You can see in the video the dolphin are very green that is due to hammering the drag and getting them off the hook as fast as possible. 80's bring them in quick!
We raised 4 nice blues the last 2 days. 2 tagged and released. We were only 20minutes of releasing our second fish on an Abaco Prowler(Bart Called that one) The winning fish was caught on a mini 1656 on the "White Marlin". He runs a charter out of Bahia Del Sol. The hotel is 60.00 a night including Breakfast,Lunch,Snack,Dinner and all the mixed drinks beer etc you can handle.. NOW THAT'S A DEAL!
Here are the pics of the Marlin..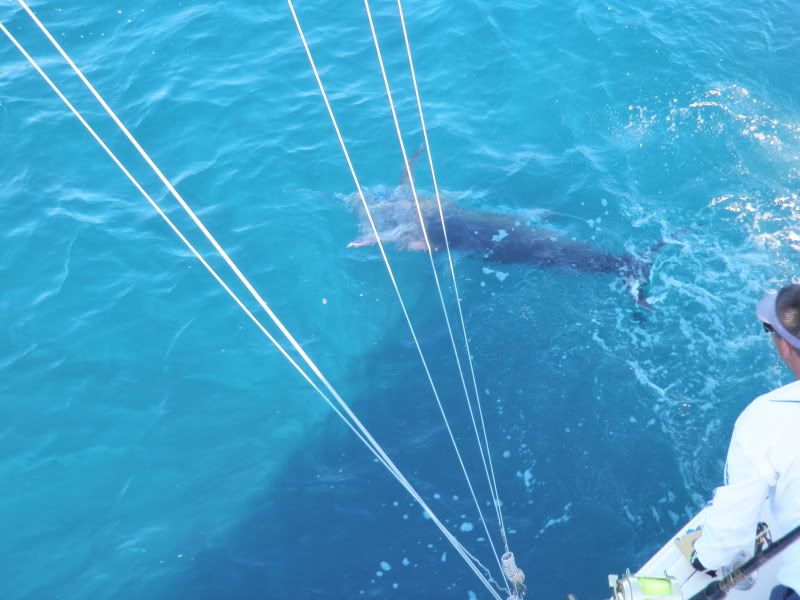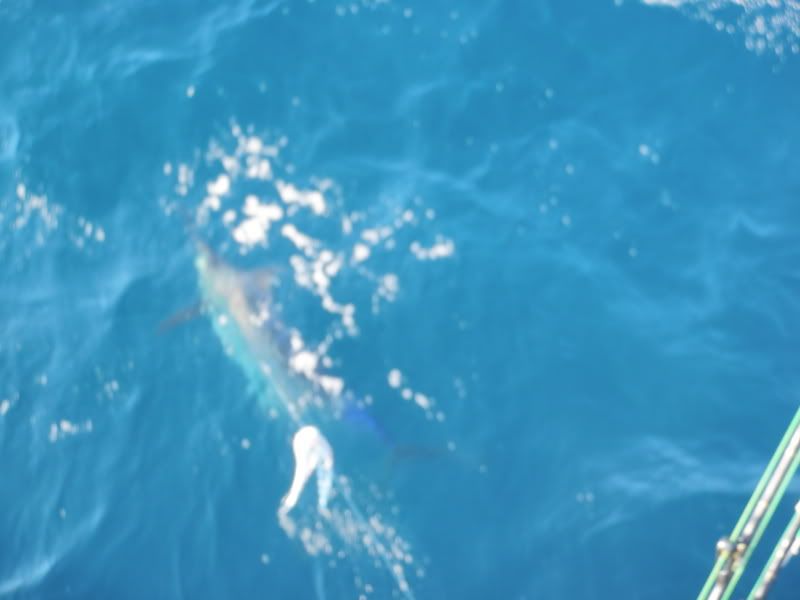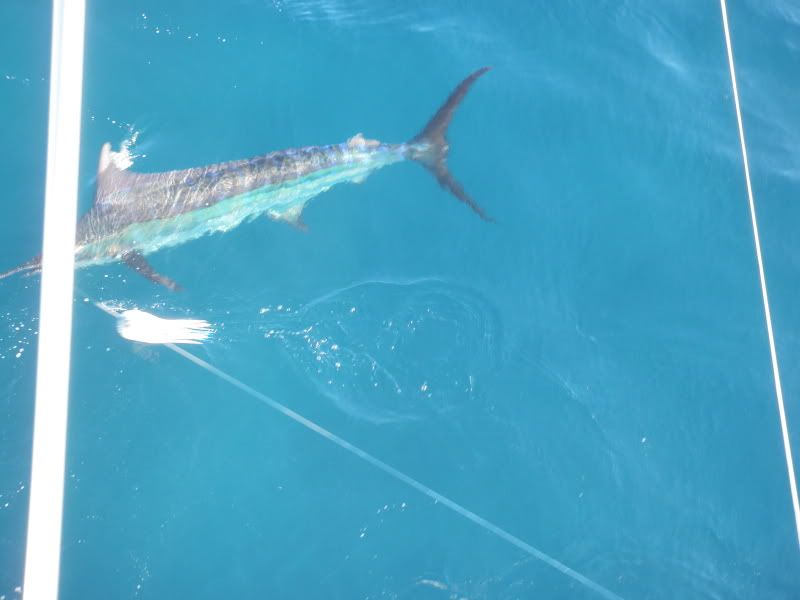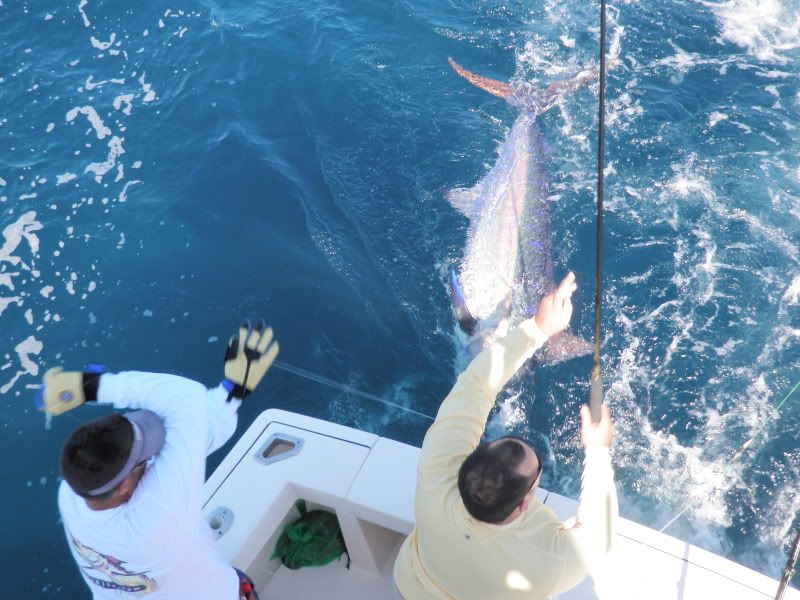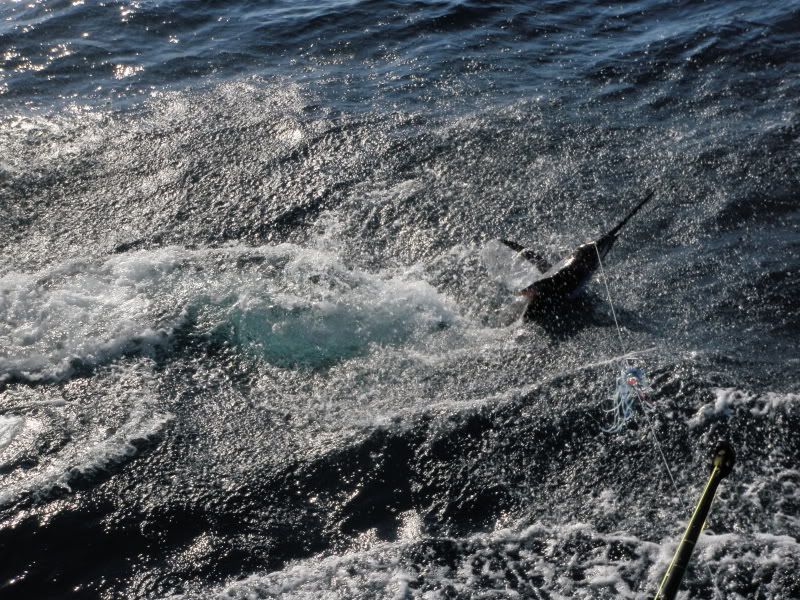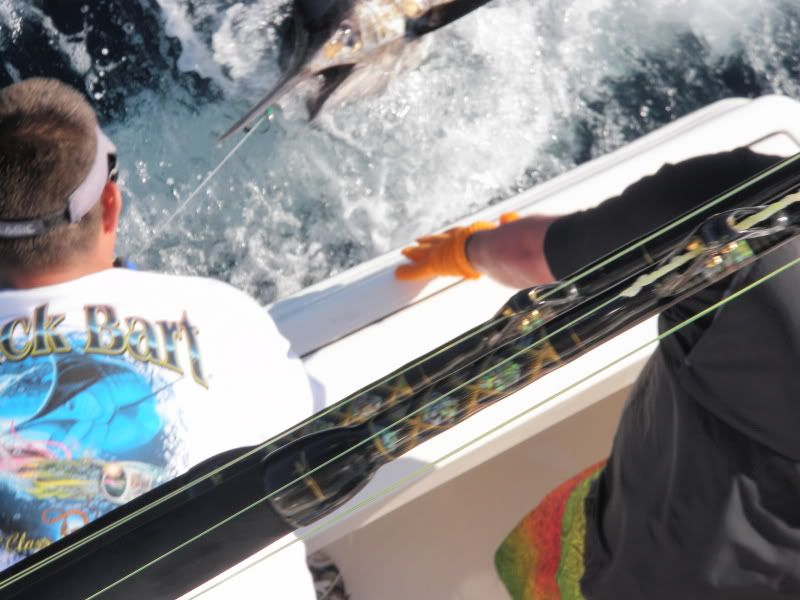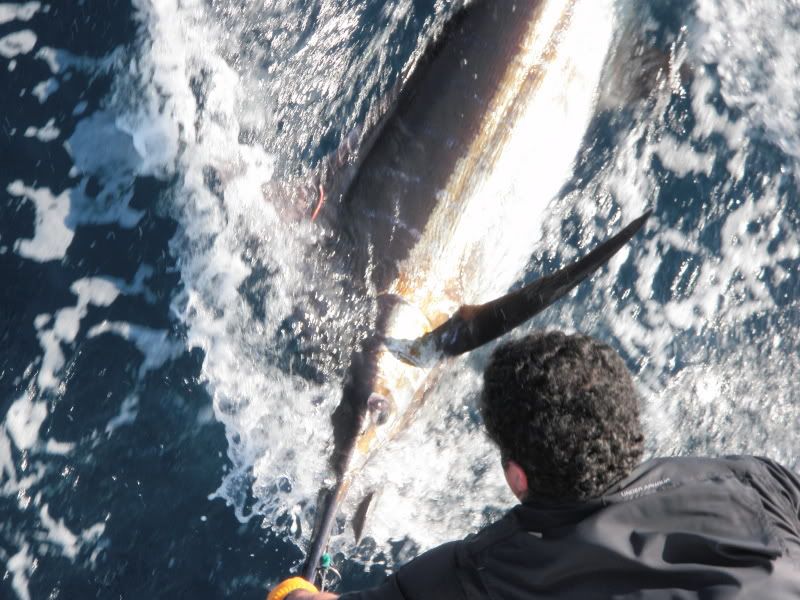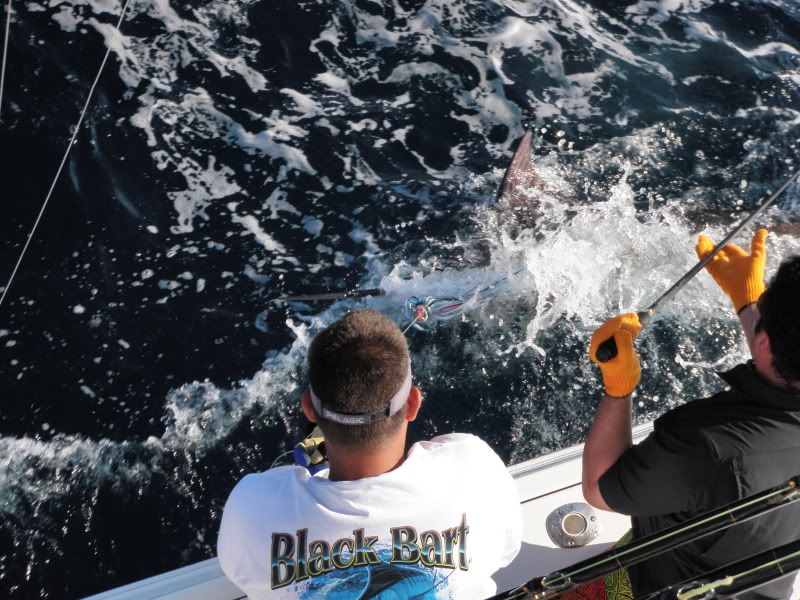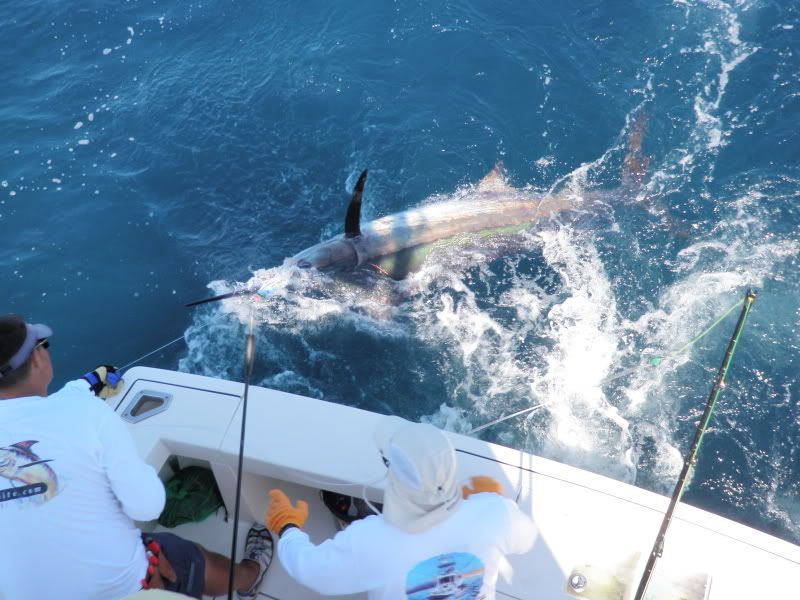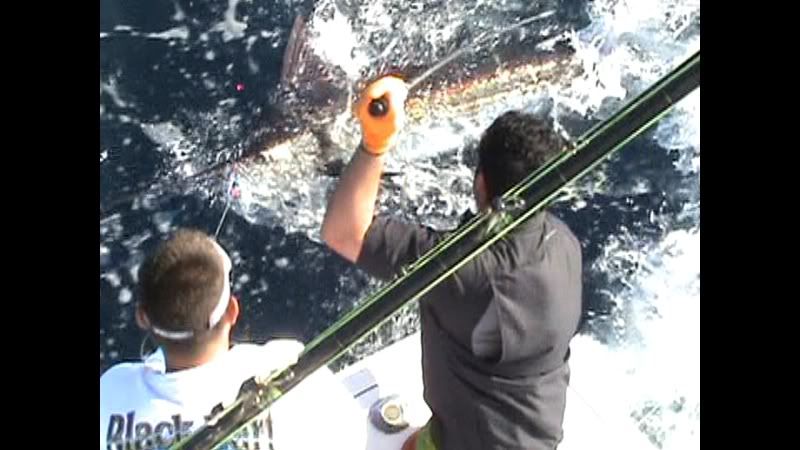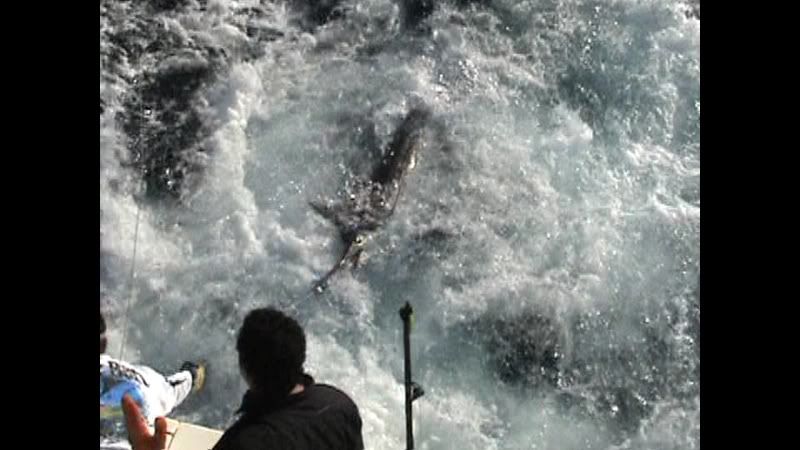 We headed back in and thinking we had won! Wasn't until later we found out we had to settle for 2nd!
Doesn't matter just the experience is what we all come for.
Dave made a mistake and free handed a dolphin i was reeling in and ended up slicing his hand open to the bone.
Watch those swivels!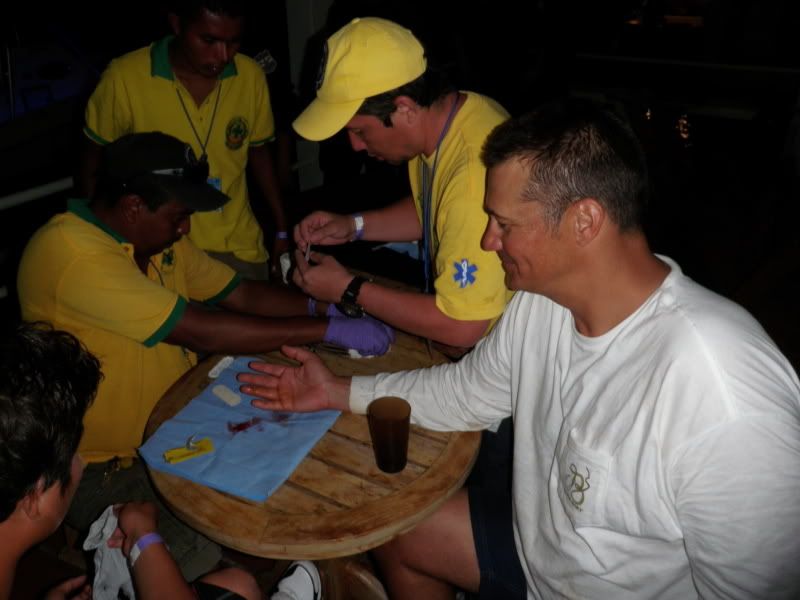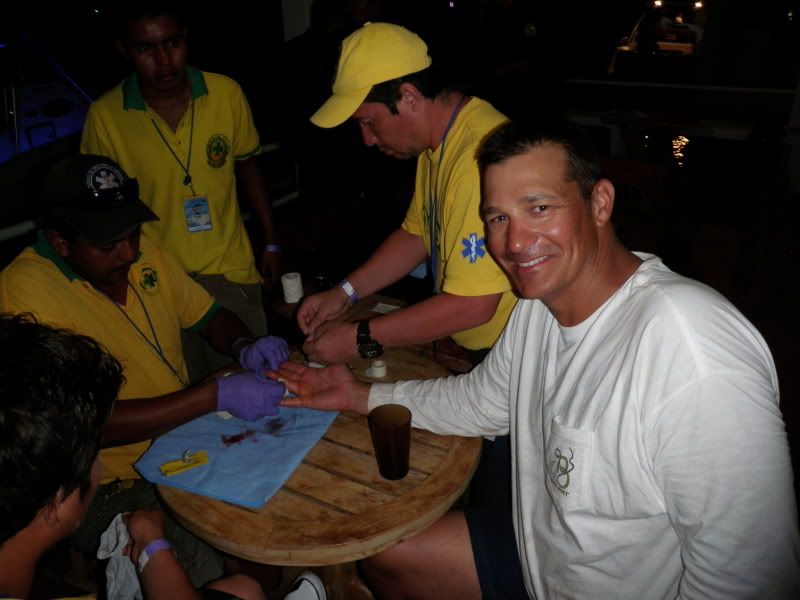 We all headed to the awards ceremony on the beach. We were greeted by a BBQ!
This is a calve BBQ's whole!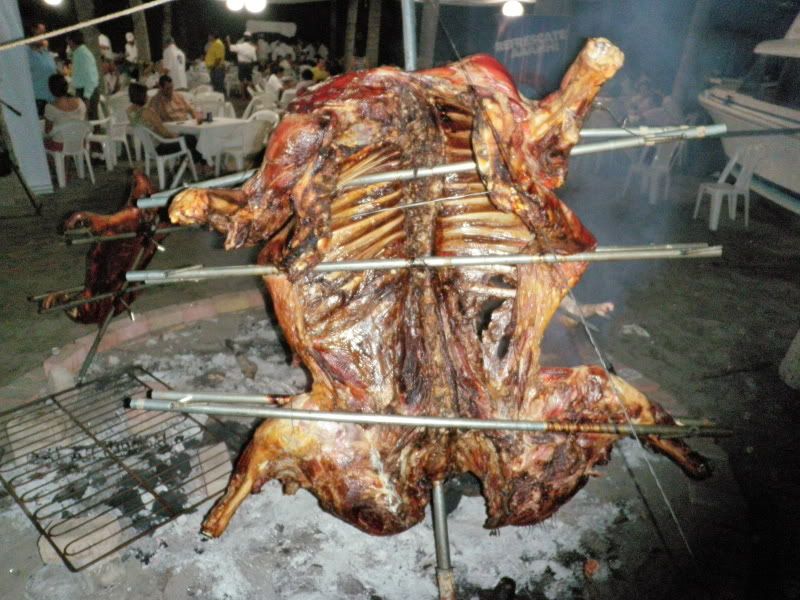 Pigs!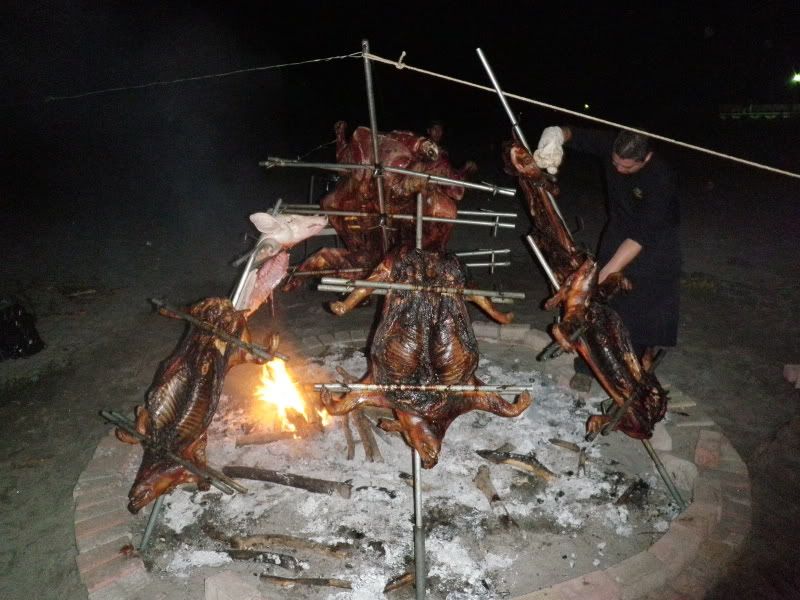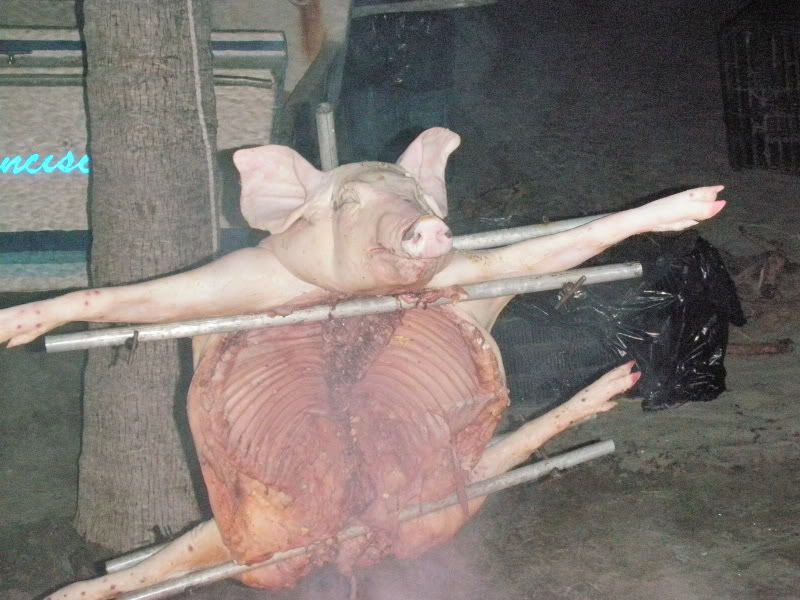 Dave and I were drinking from a bottle of rum given to us by a the Flora De Cana rep.. We were hungry and were tired of waiting. We were picking off some slabs of pork. Then the chef came over and yelled at us! Paco walk up rips off and arm of the pig and he doesn't say anything to him!:banghead:rotflmao
They gave away some nice reels..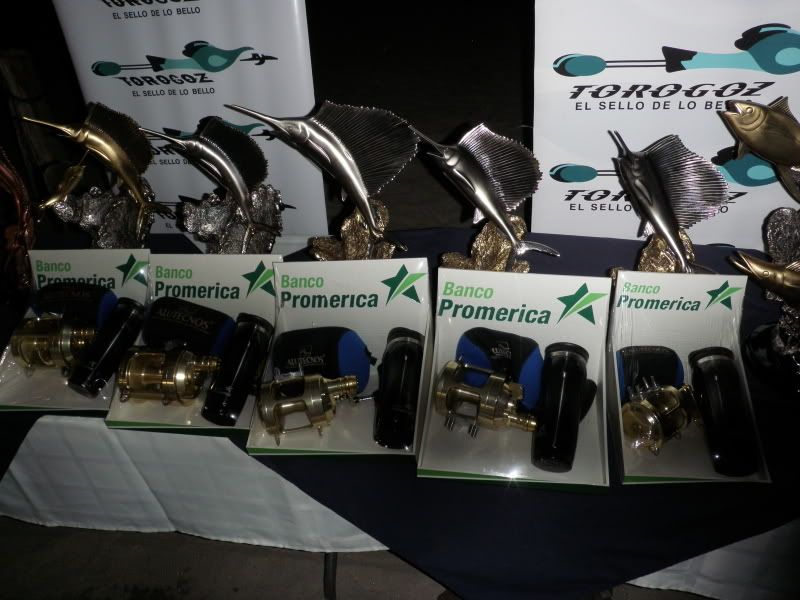 The Whole crew with the trophy.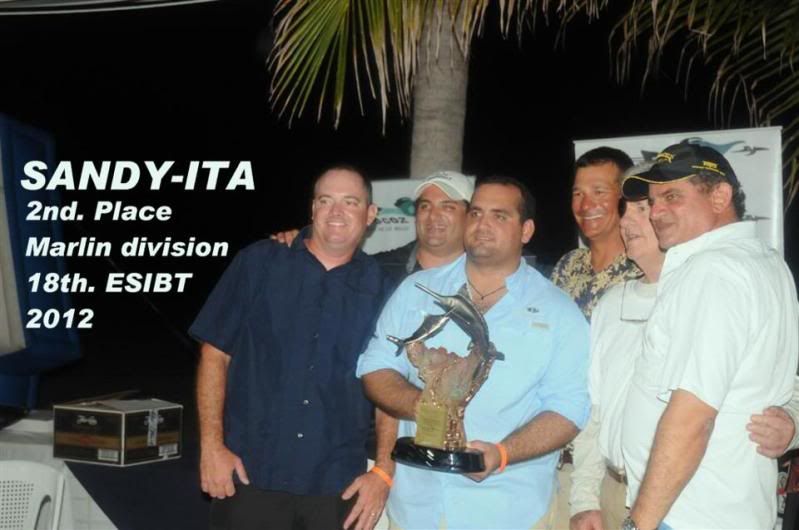 A festive bunch!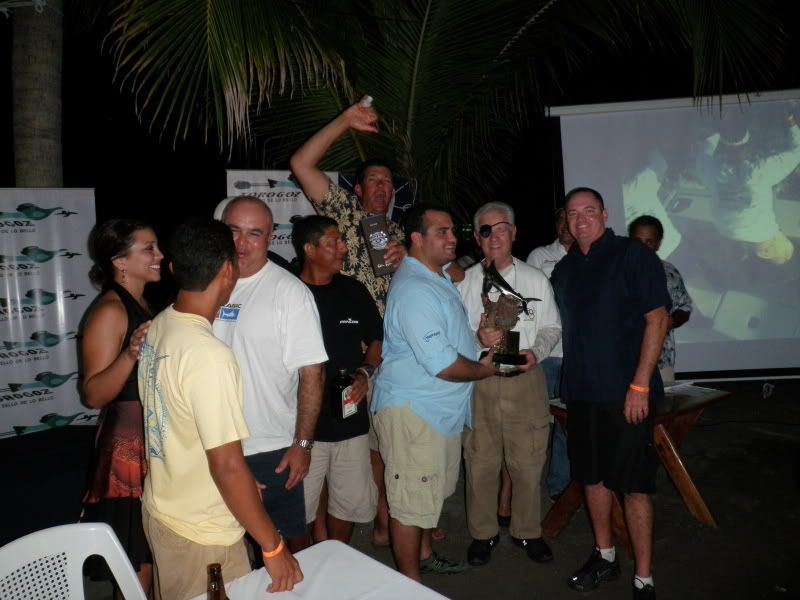 Good friends and
Good times
!(GT FISH)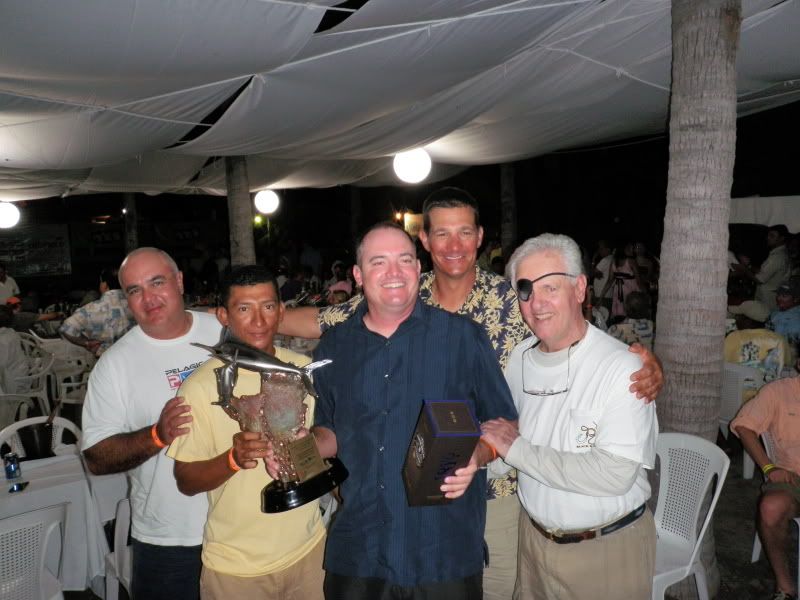 This pic sums it up! Bart has achieved so much in his career and he is still in the game!
GOTTA LOVE IT!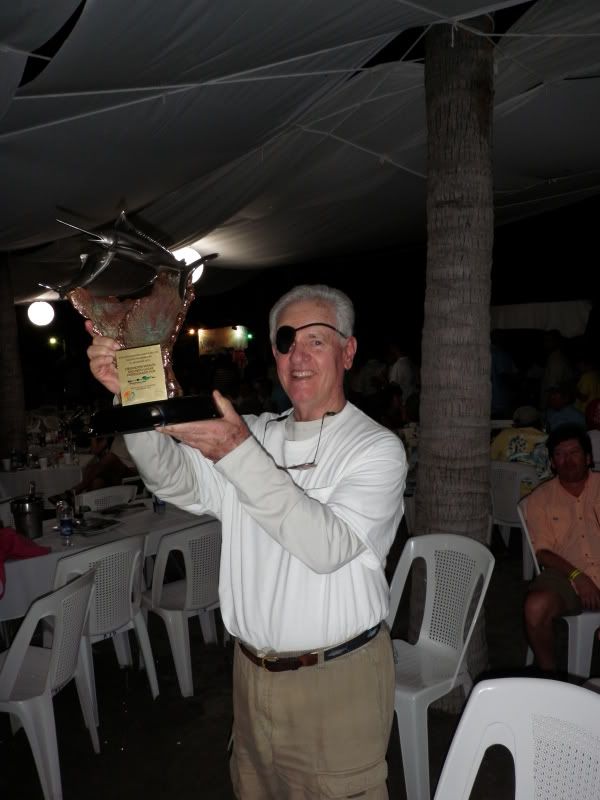 Leave a Comment