Home
›
South General Fishing & The Outdoors
Muttons are on the move
Gettin' Jiggy!
Posts: 203
Officer
Today I was undecided on what to fish for. We launched out of HBP around noon and arrived at the gate to find the entrance road covered by at least 12" of saltwater. The tide was actually flowing over the asphalt. This happens every year around this time, at high tides on the new and full moon. Today the tide was higher than I've ever seen, though.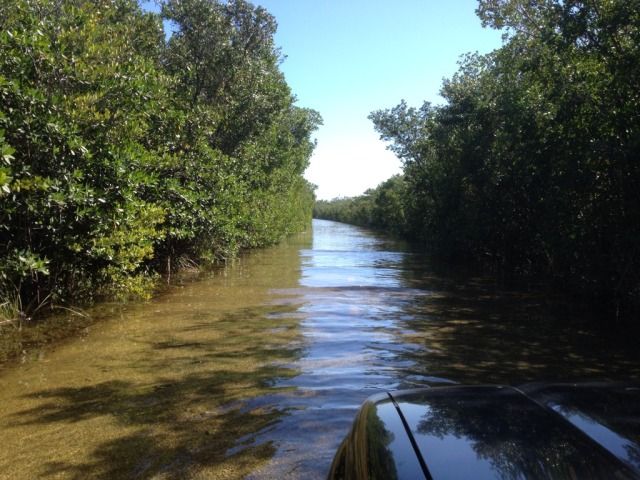 Coming out the channel on the grass flat, we found some nice-sized trout, but they didn't want anything to do with our selection of artificials.
Still undecided, we went searching for bait. Mullet were thick in the marina and everywhere else in between. I really didn't feel like fishing mullet, so I netted just a few and continued the search. While running, I saw a pelican hangin out, so I pulled up to see what might be under. Mother-load of pilchards! I threw the net once, and had our fill.
Now that we had bait, it was time to figure out our game plan for the day. Muttons have been on my mind lately, and figured since the water's much cooler now, we should give it a try. Actually the water temps were about 12-14 degrees cooler than before hurricane Sandy. Average temp in the bay was 70F.
It turned out that it wasn't a bad idea. First spot resulted in 2 nice pinkies at 23" & 19". Great fight on my favorite light outfit using 6lb sufix and 20lb flouro leader and tiny size 2 Mustad live bait hooks.
The bite slowed down and I moved to another spot. Hai got his chance at a mutton here, landing a 21". No monster muttons today, but decent fish and amazing runs on light tackle.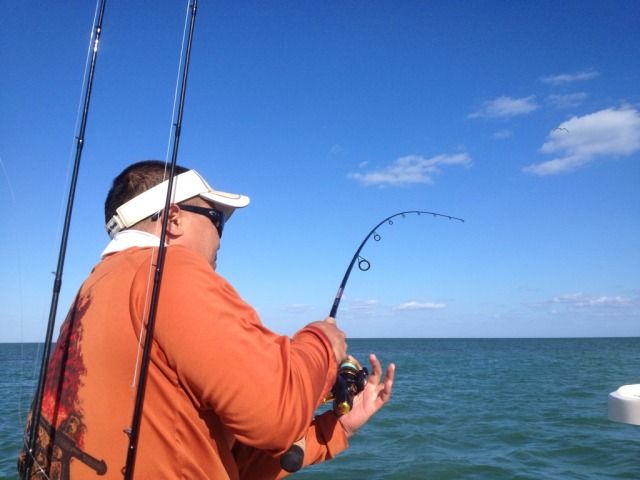 The bite was slow, so I made the call to take the rest of our pilchards to another spot. I told Hai we'd go play with some little tarpon. I didn't have to twist his arm. As we pulled up, the tarpon were already rolling on the surface. I knew it would be quick action so I figured, what the heck, let me pull out the fly rod. I tried my luck on my 8wt, but I put it down after watching Hai jump fish after fish on live bait. Whatever, they were small tarpon, but I wanted one on the end of my line. We jumped around 10 fish a piece, landing maybe 3-5 fish each. Again, small tarpon, but fun to catch.
All in all, a fun day. A few decent snapper for the table and all the juvenile tarpon we could take until the sun came down.
Thanks for reading.
-Rob
Leave a Comment