Home
›
Southeast General Fishing & The Outdoors
10-6-2012 Boynton phins and bft's
Lori Jo Fishing
Posts: 666
Officer
Went out Staurday moring with Chris and Cayden. Plan was to fish till noon, then go anchor up at the island to let the kids play.
Set up the spread around 6:40am and start working around the inlet from 140 to 380. Around 7am the down rod goes off and half way to the boat a phin goes airborne. As Chris gets it closer to the boat, I was thinking maybe a gaffer, then the line in the rigger pops out and the rod doubles-over. Grab the rod and a few mins later nice bft at the boat. Nice phin and tuna to start the day. Then Cayden get one. For the next half hour can't keep the lines in the rigger cause of the phins and bft's. Not a bad thing. Every time Chris would clean the deck another phin came aboard. Then it started to get crowded and we push offshore at 7:45. Ended up getting 4 phins and 3 bft's. A small one was hooked in the gills so we kept him. I was suprised they were in so close consider how the water color has been. Maybe they were chasing bait. Really couldn't see the conditions in the water that good cause the sky wasn't bright yet. So, we get out to 700 feet and another knockdown and another phin. Keep pushing out to 1100 feet with nothing going on and push back west. In about 900 feet 2 more knockdowns at the same time and 2 more phins. Around 1 pm called it a day and met our mom with Chris's daughter and head to the island. All fish hit lures, ballyhoo, and squid. Ended up going 3/3 on bft's and 7/9 on phins.
Seperate late report. Went out friday and saturday night 9/29 & 9/30 for bottom fishing with lot fo grunts and assorted bottomfish, and we must of got a hundered under size yellowtails both night's form 5-11 and half inches. Too many to remember. Pretty slow for quilty fish. 9 snapper's the first night and 6 the 2nd night. Fished till 3am one night and 2am the other night. Pics coming soon.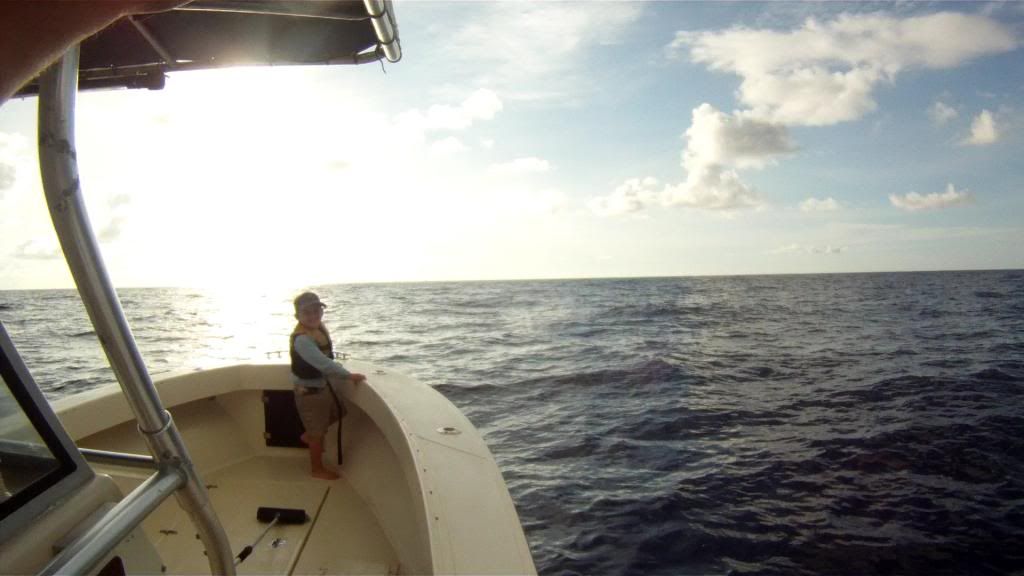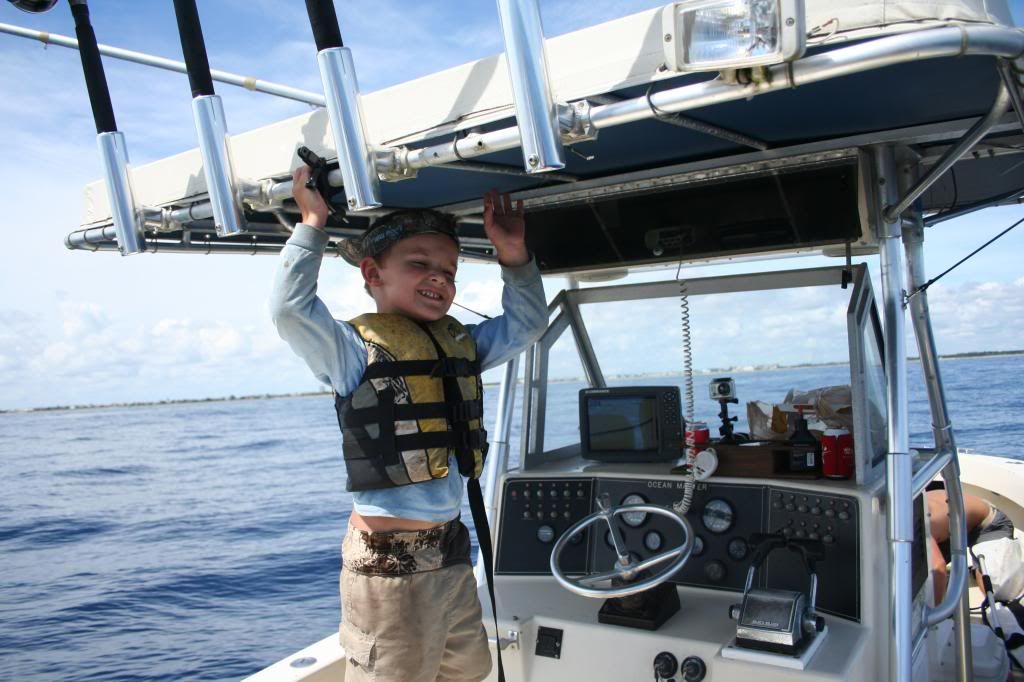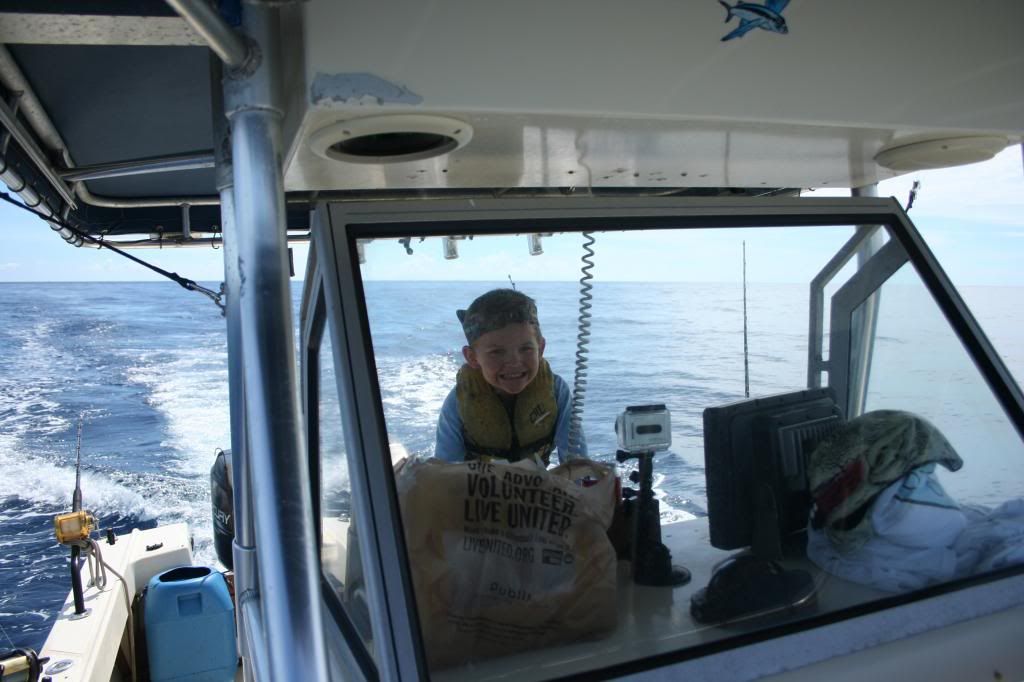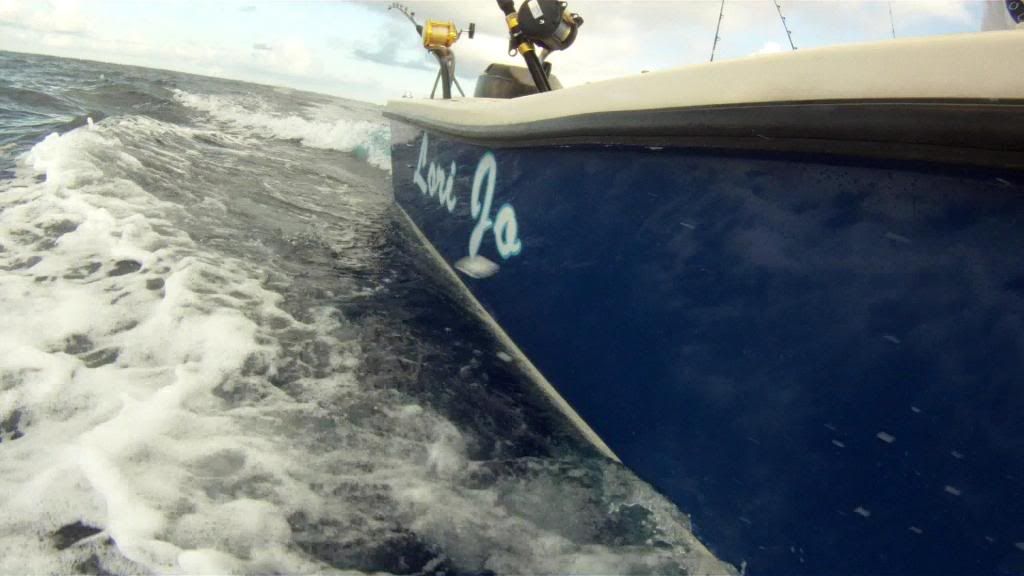 This is Cayden's gaff and we cut the piont off so he or no one else would get hurt. He wanted a pic of his phin o the gaff.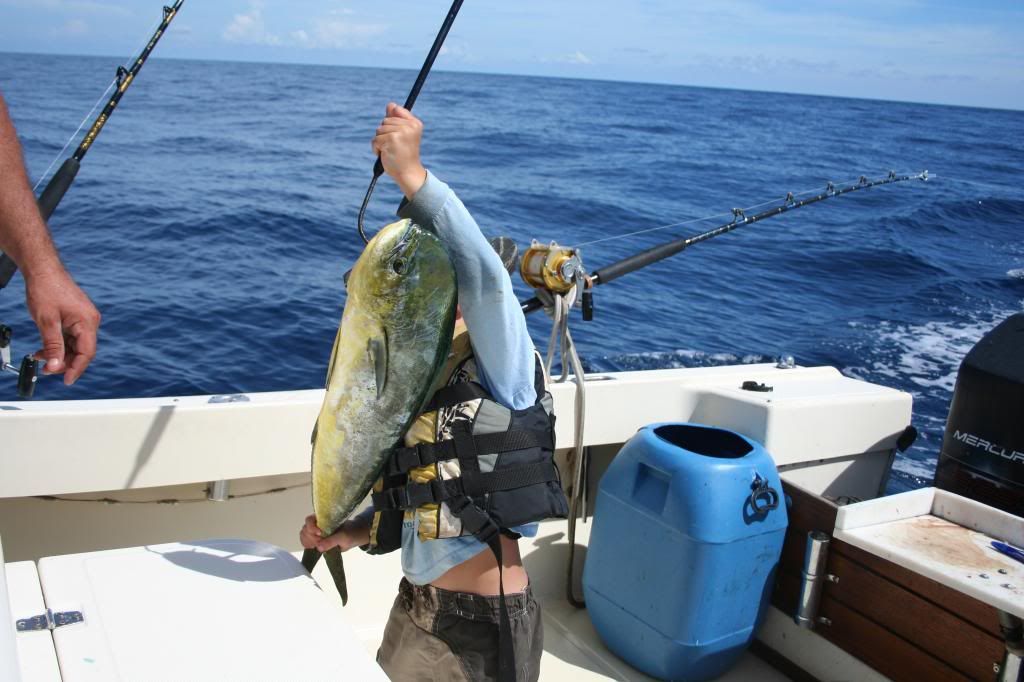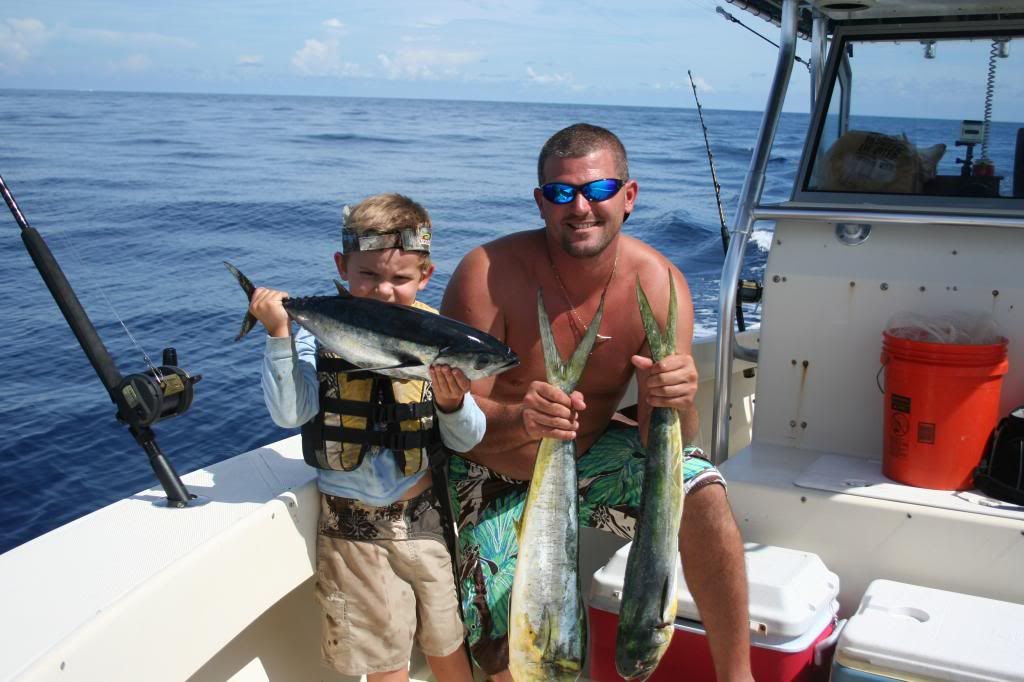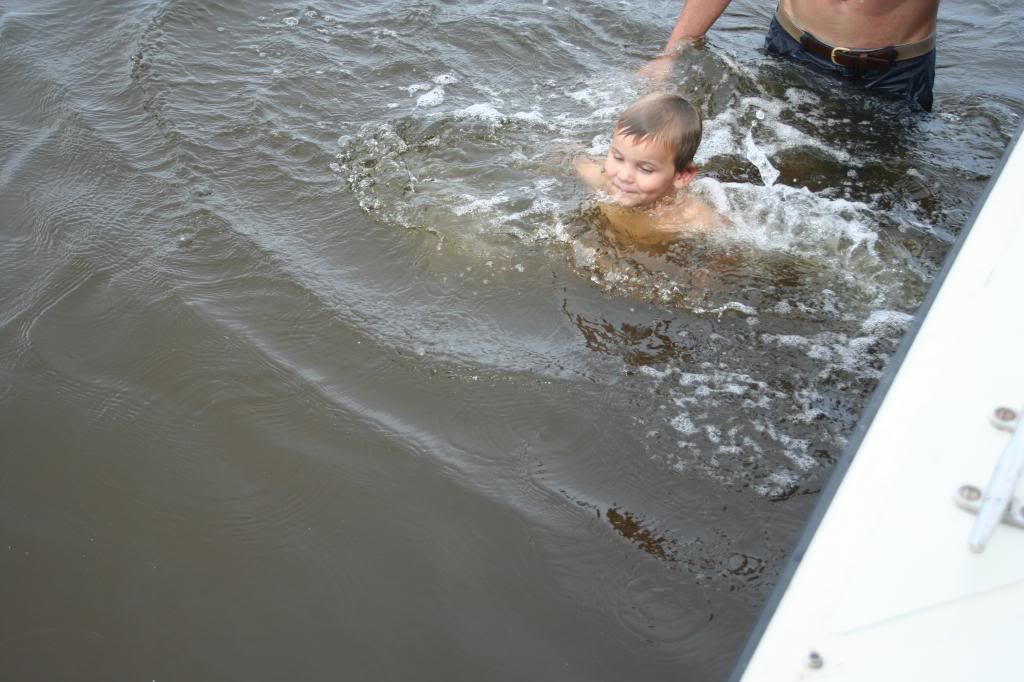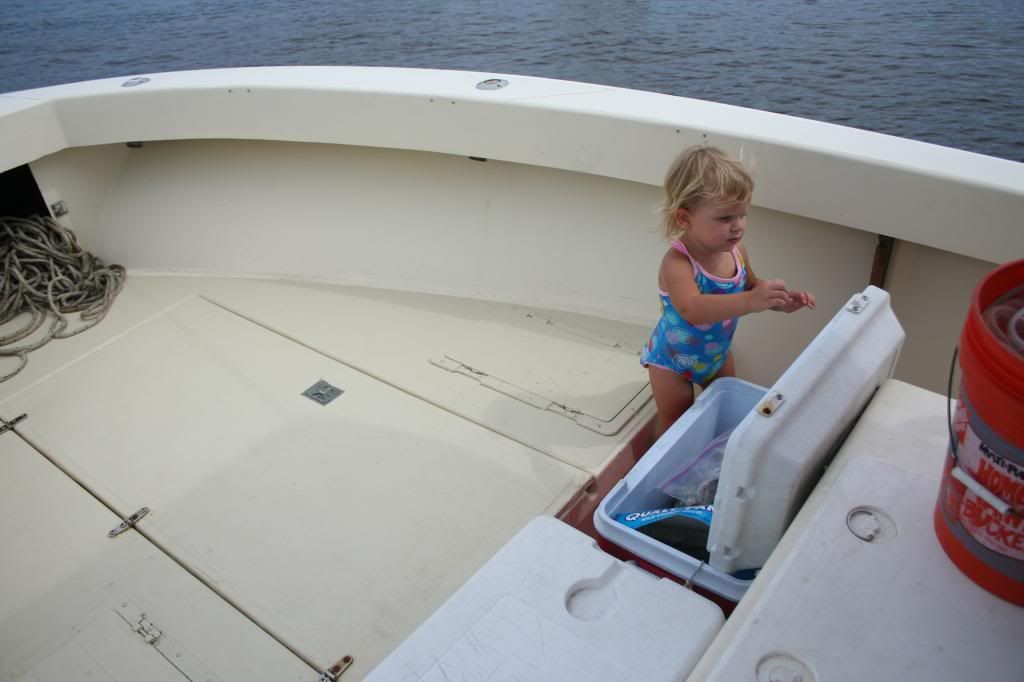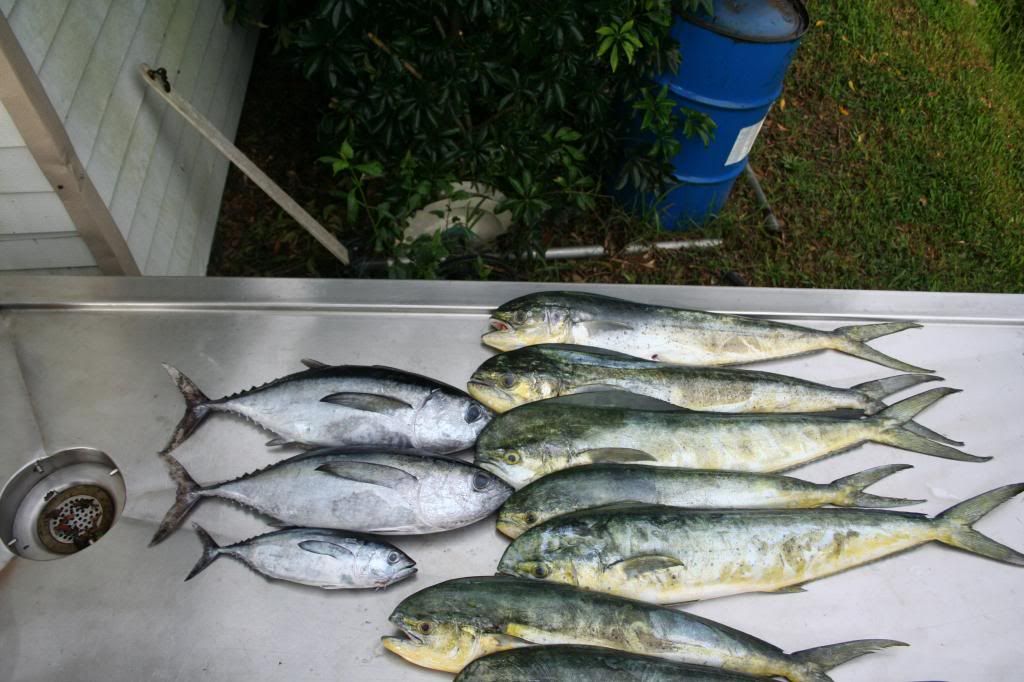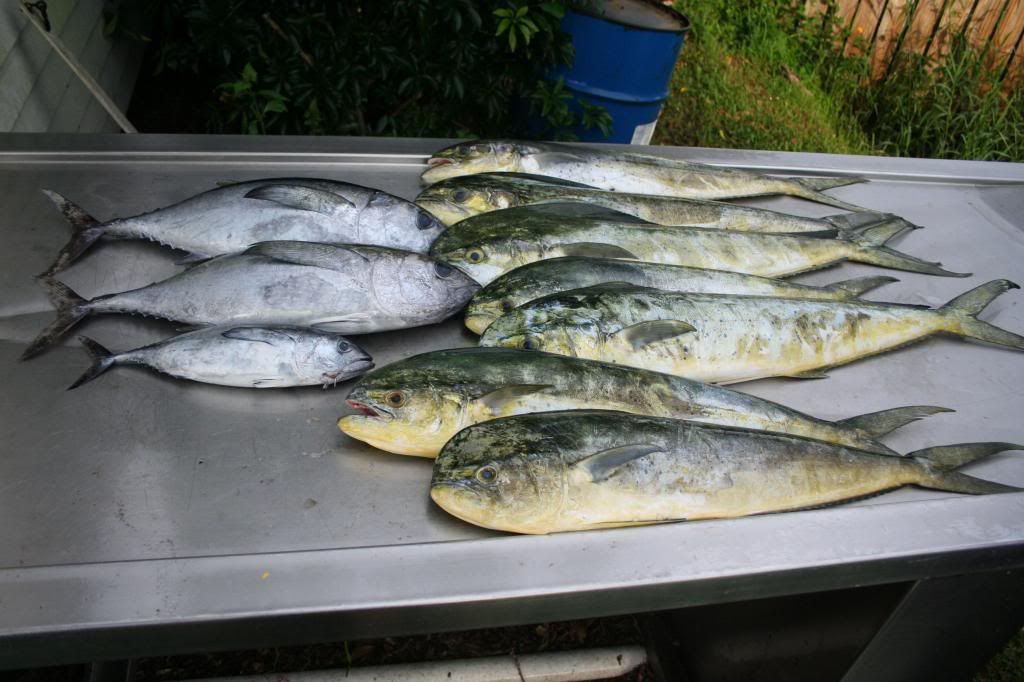 friday night 9/29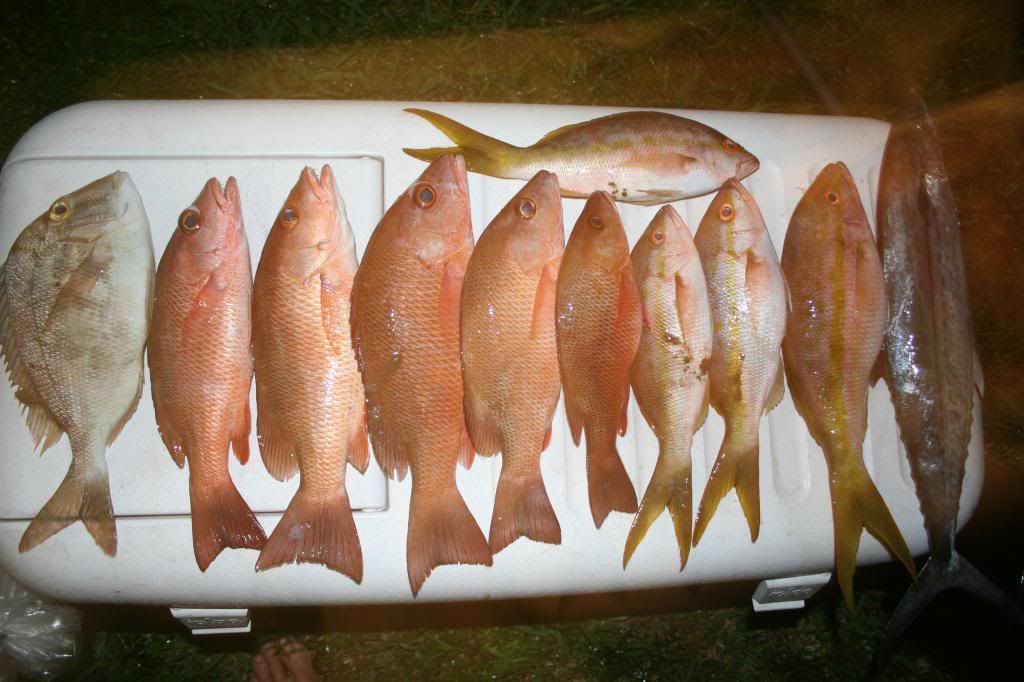 Leave a Comment