Home
›
Southeast General Fishing & The Outdoors
7-15-2012 – Port Saint Lucie Offshore Fishing Report:
Alwaysforward
Posts: 1,502
Captain
Taking my oldest son Gary, his wife Pam and our oldest granddaughter Alie out today. This will be Alie's 2nd trip out aboard the AF so we hope to put her on a lot of first's today while she is in town...
We decided with the higher winds yesterday that we should buy some baits this morning just to be safe. Picked 20 baits up from (2) kids running Chips boat at the ramp around 5am or so then headed out insearch of some sardines. Arrived at Bullshark and loaded up on goggle eyes and sardines.
When I tossed in a large Blue Runner into the livewell, Alie started talking fish talk :grin
Here is Alies commentary
- What the Blue Runner said to the sardines: What are you guys in for.
- What the Sardines said to the Blue Runner: Were in for the AA meeting for silver things :grin
You had to be there :grin
Here some pics of a fishing report follower. Nice meeting you this morning and thanks for the props on the reports :thumbsup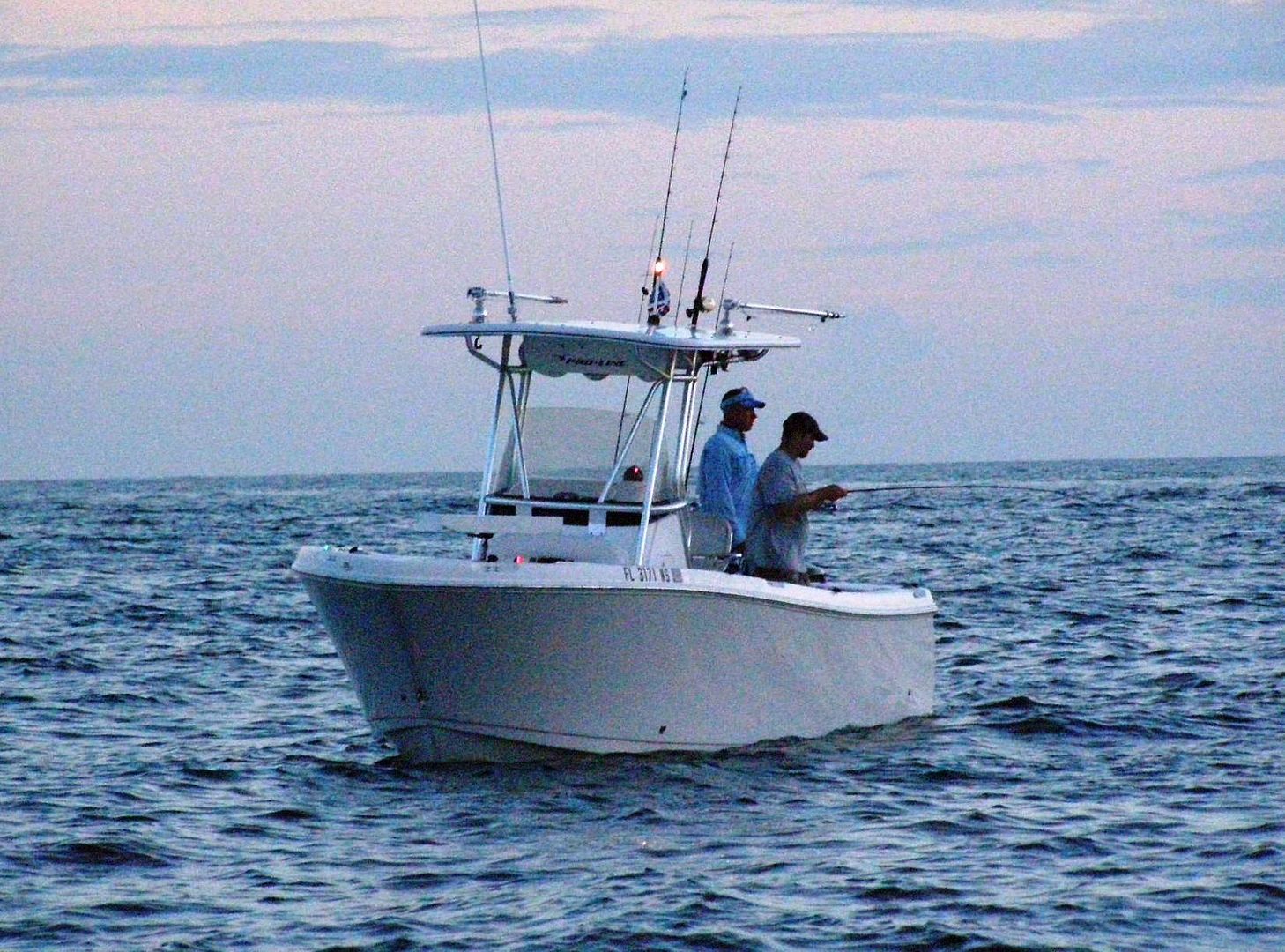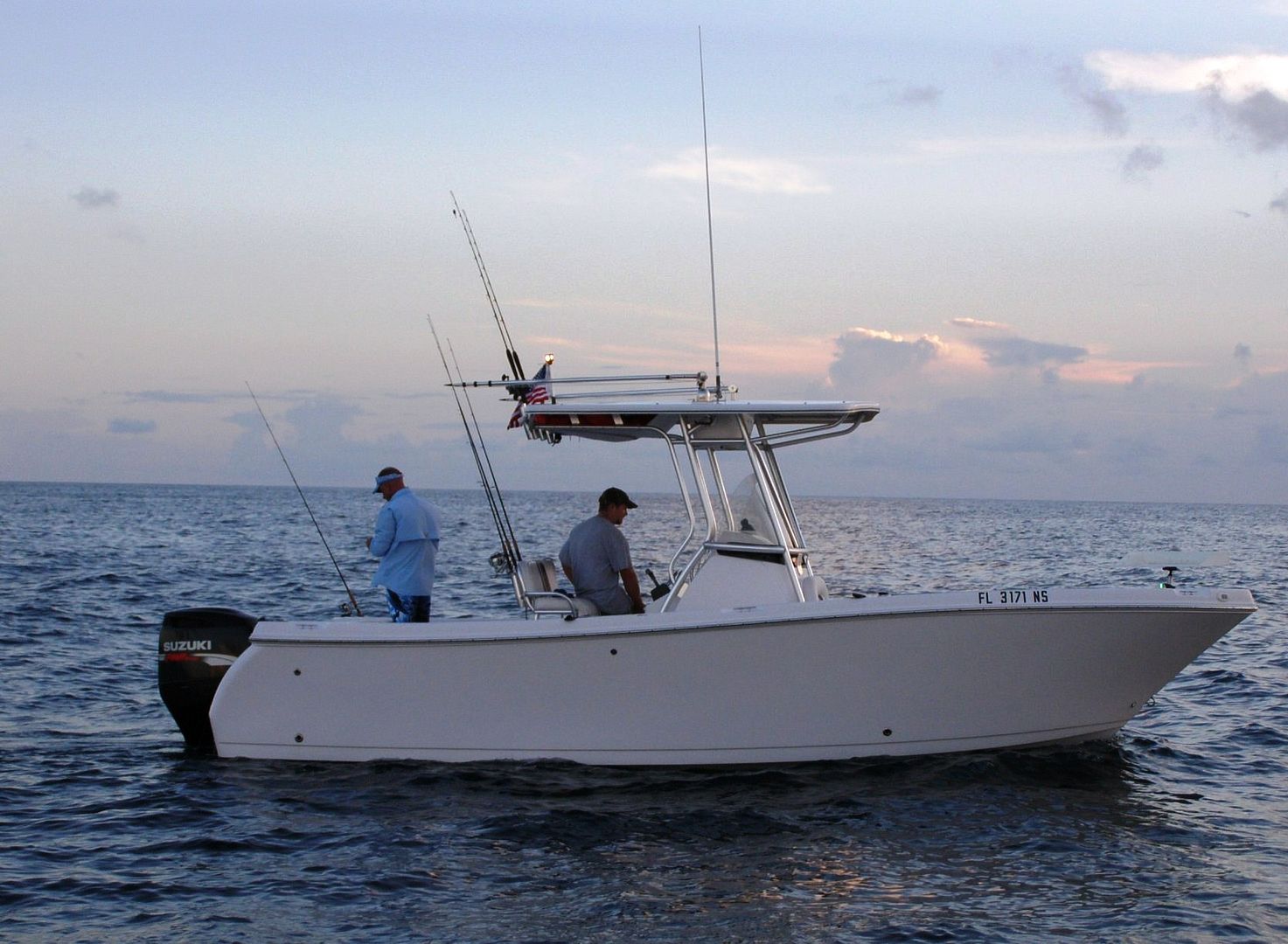 Here is a picture of the moon. Jupiter and Venus... A bit shaky to say the least :grin
Sunrise pics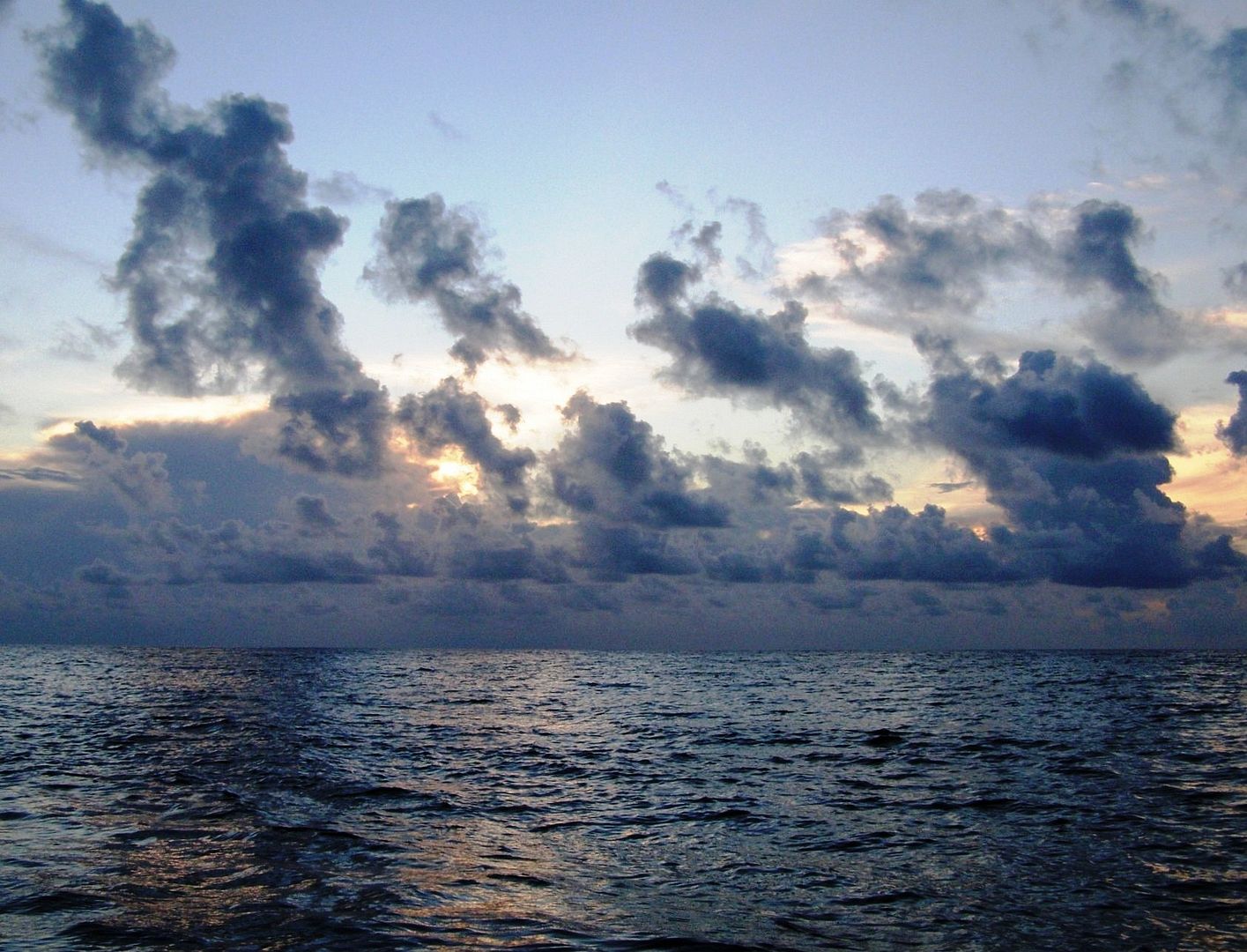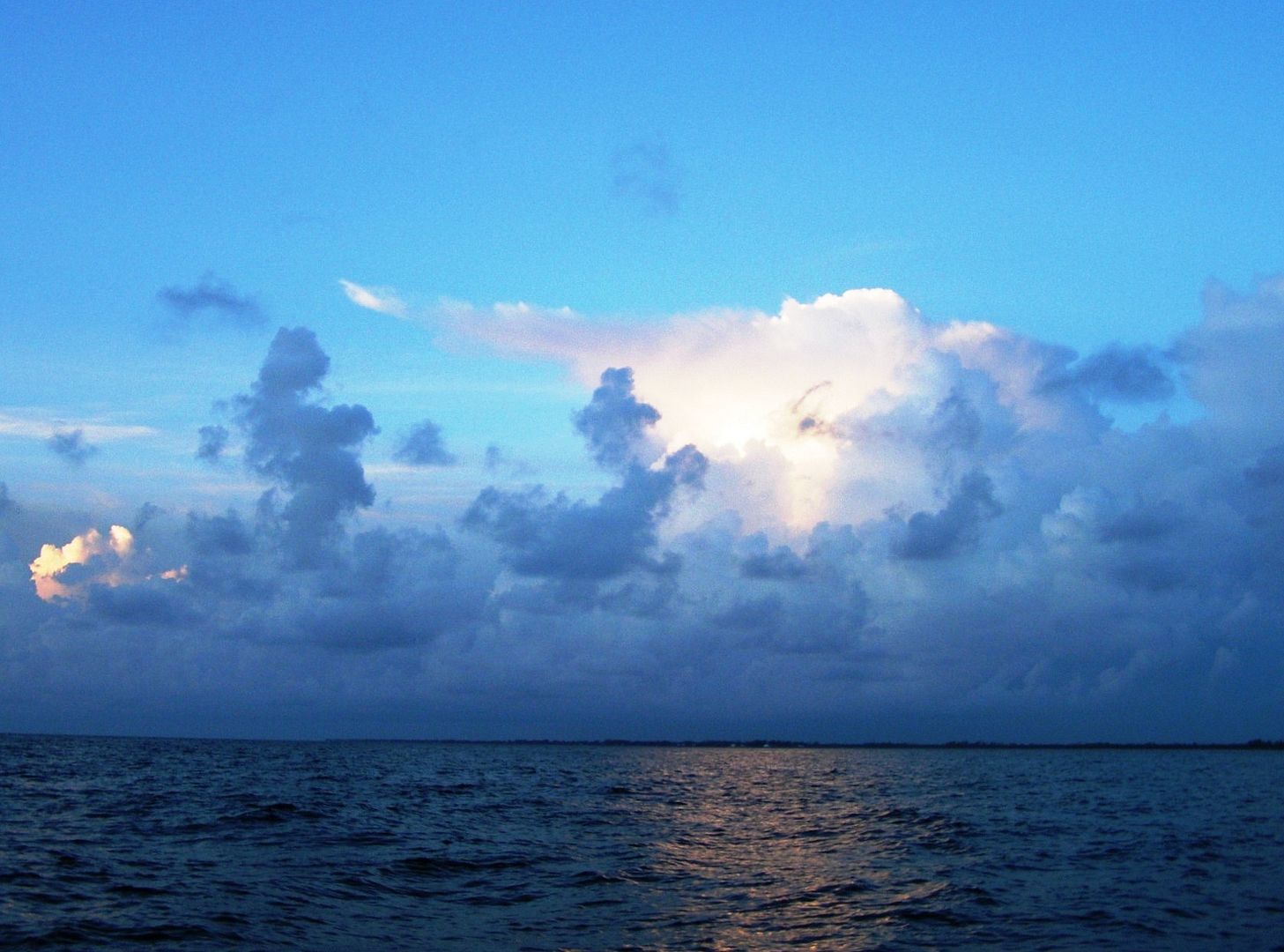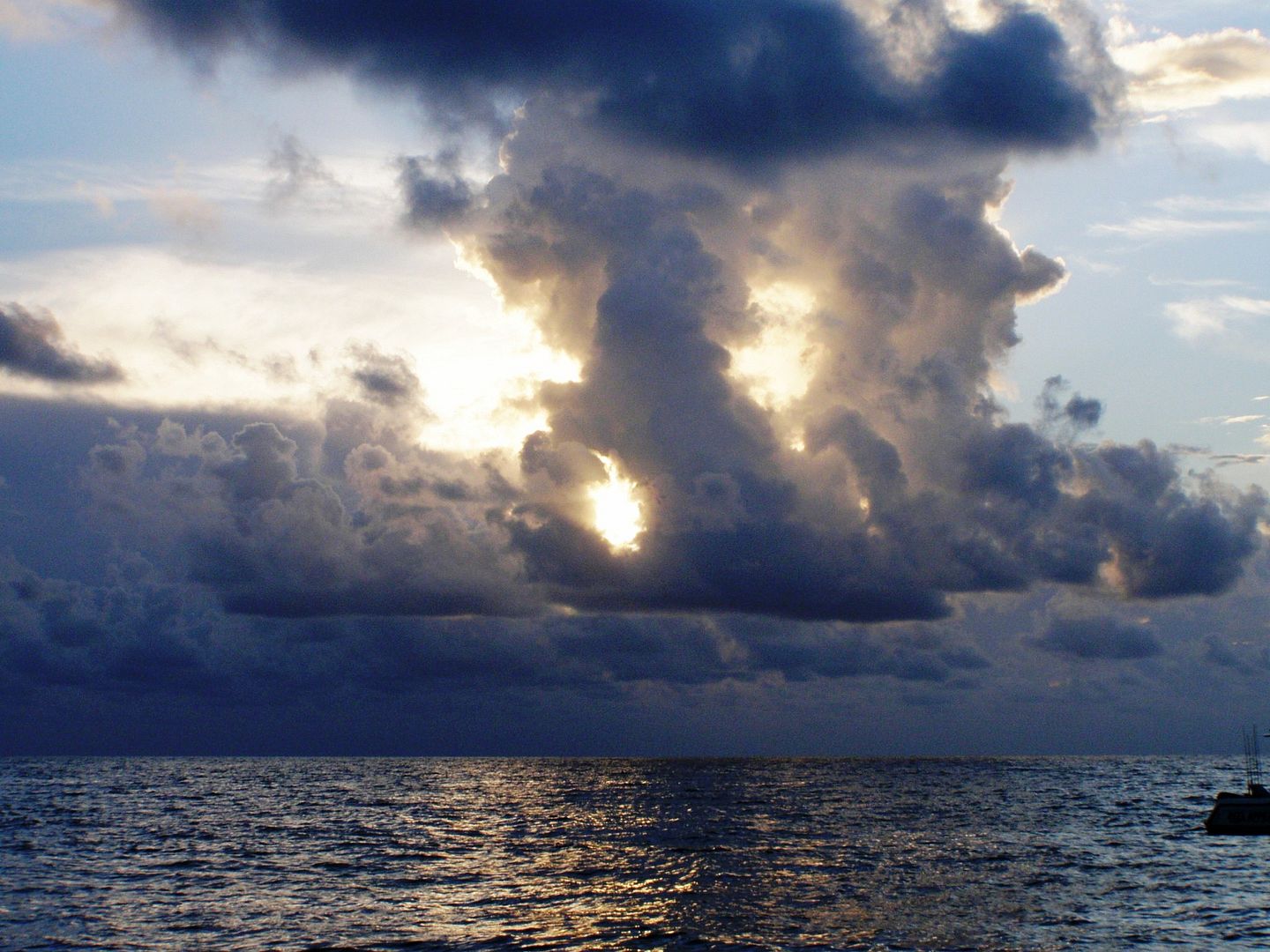 Blackened both of the livewells with some more baits and headed offshore around 7:00am. Headed directly to Push Button Hill to see if the BFT bite was still on... First drift and we get a double header...
CLICK THE PIC BELOW TO SEE THE GIRLS ON A DOUBLE HEADER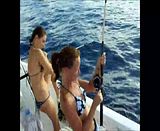 Pam on her first fish of the day.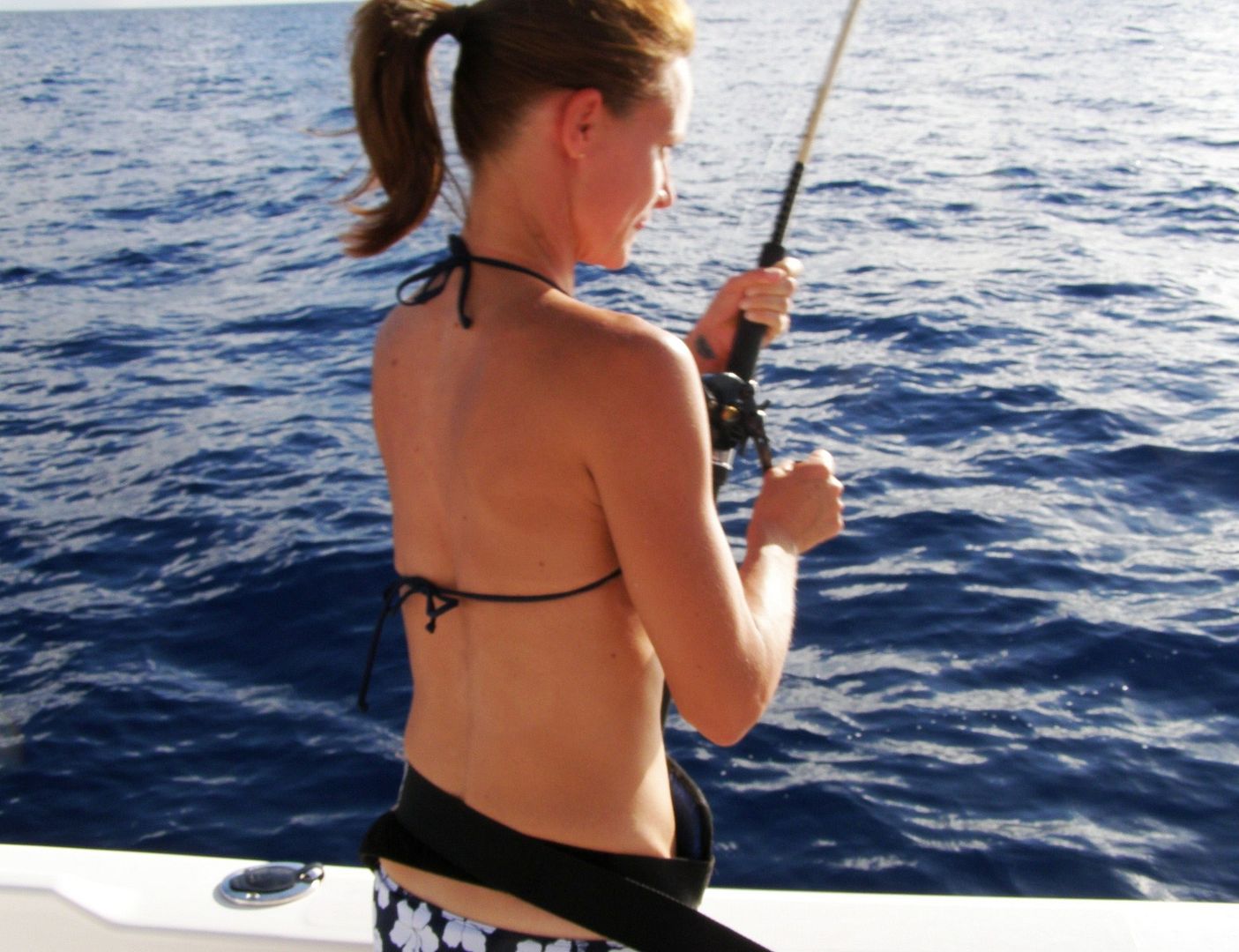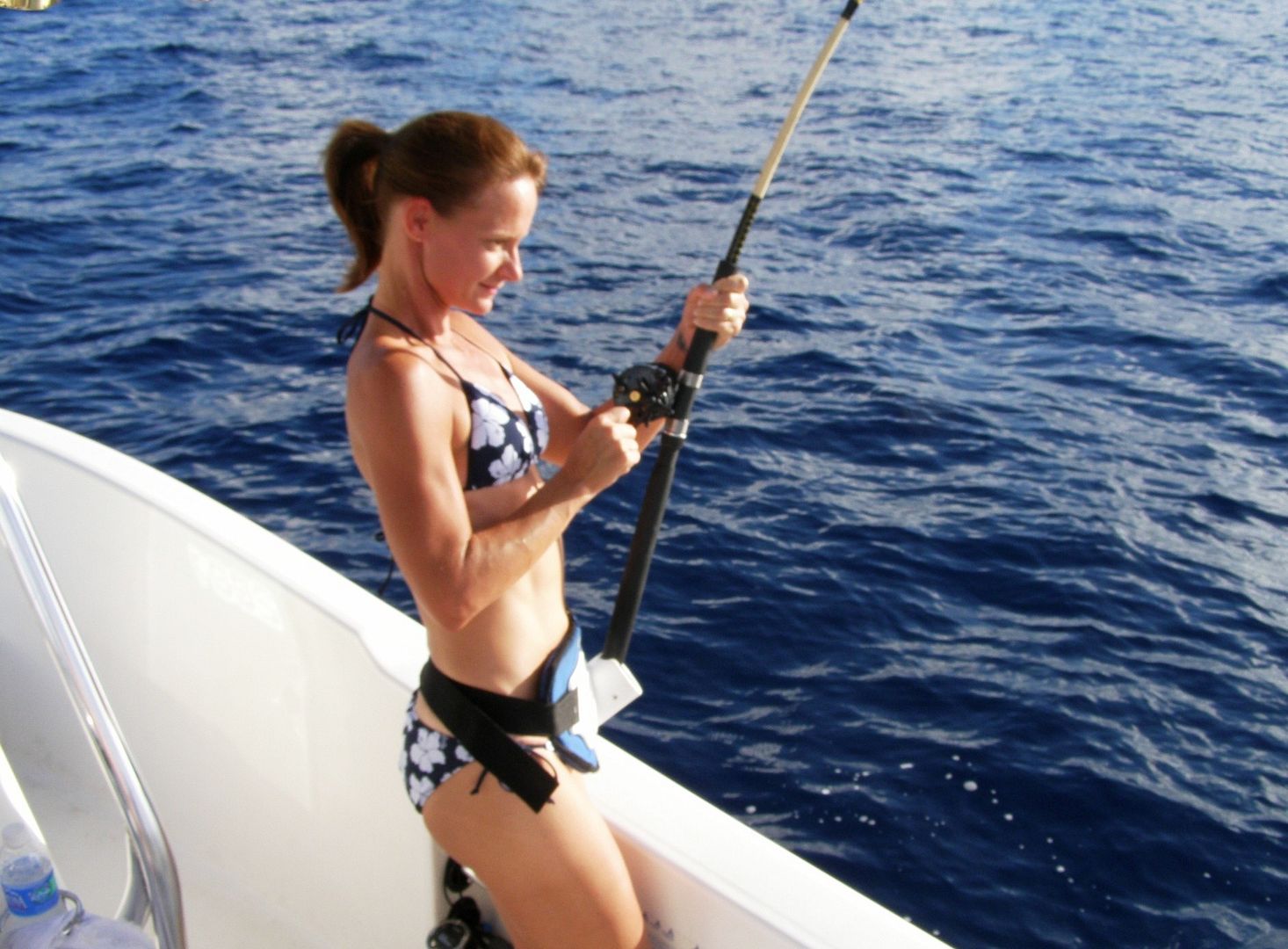 Alie waiting on the bite.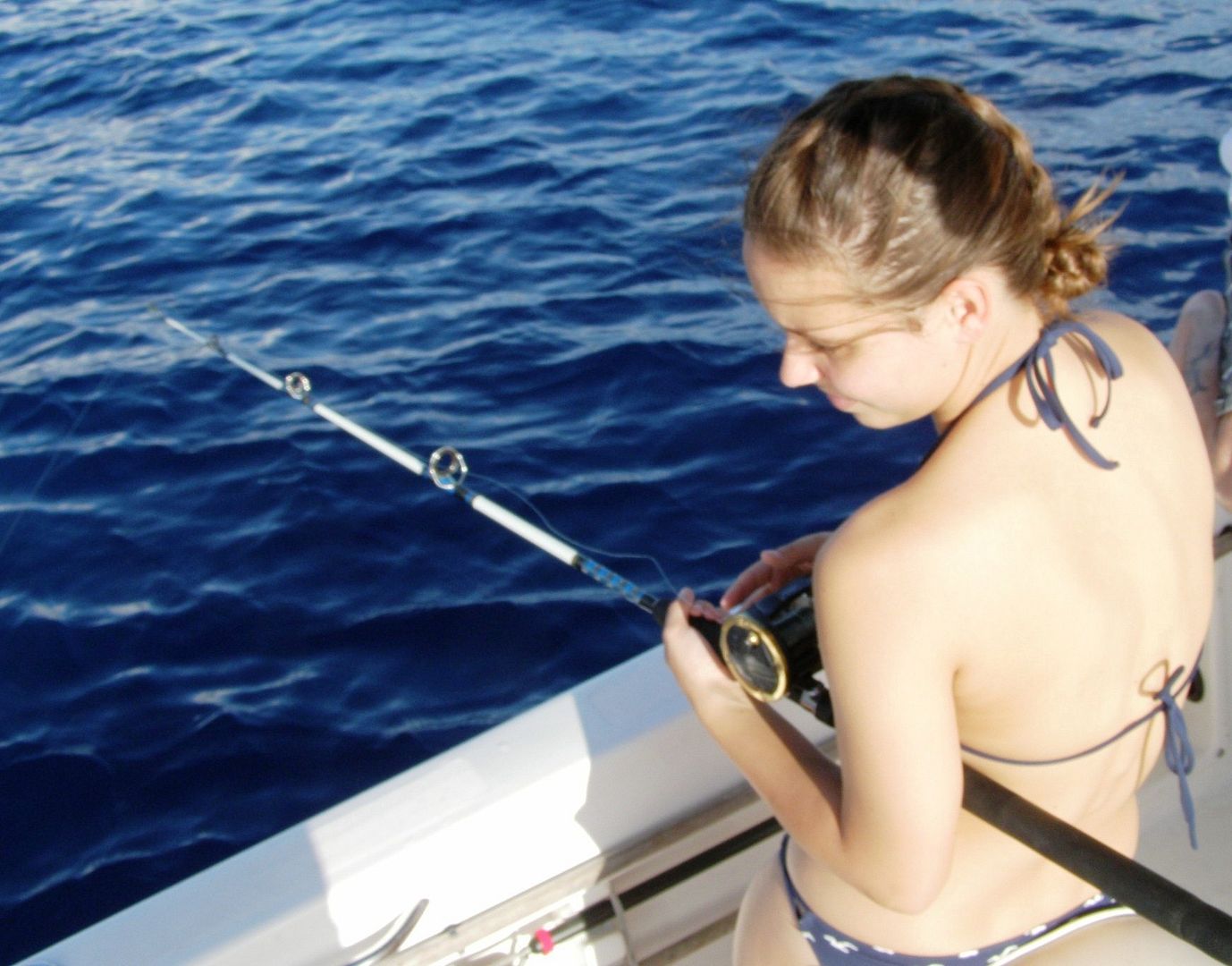 Still waiting :grin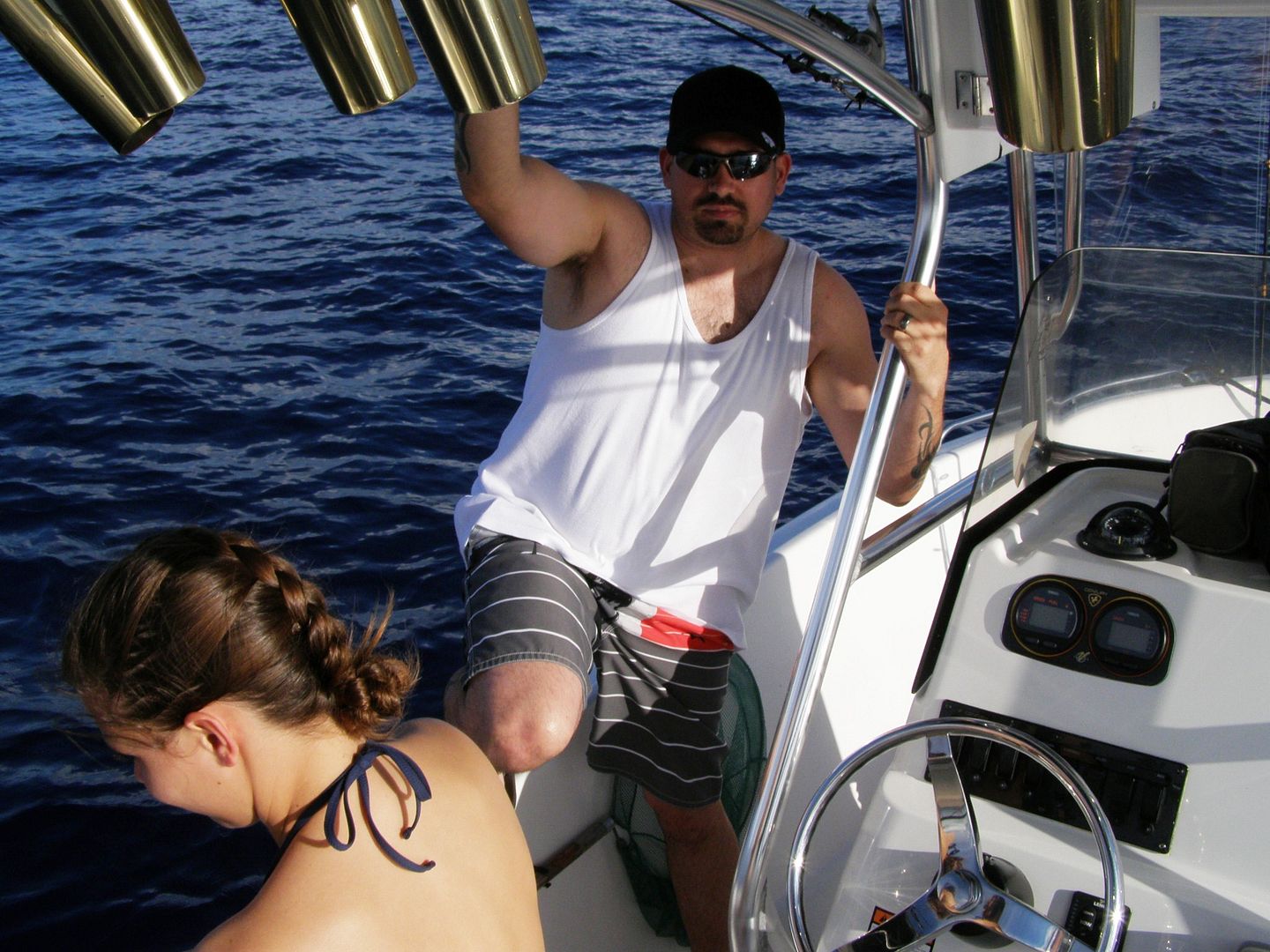 FISH ON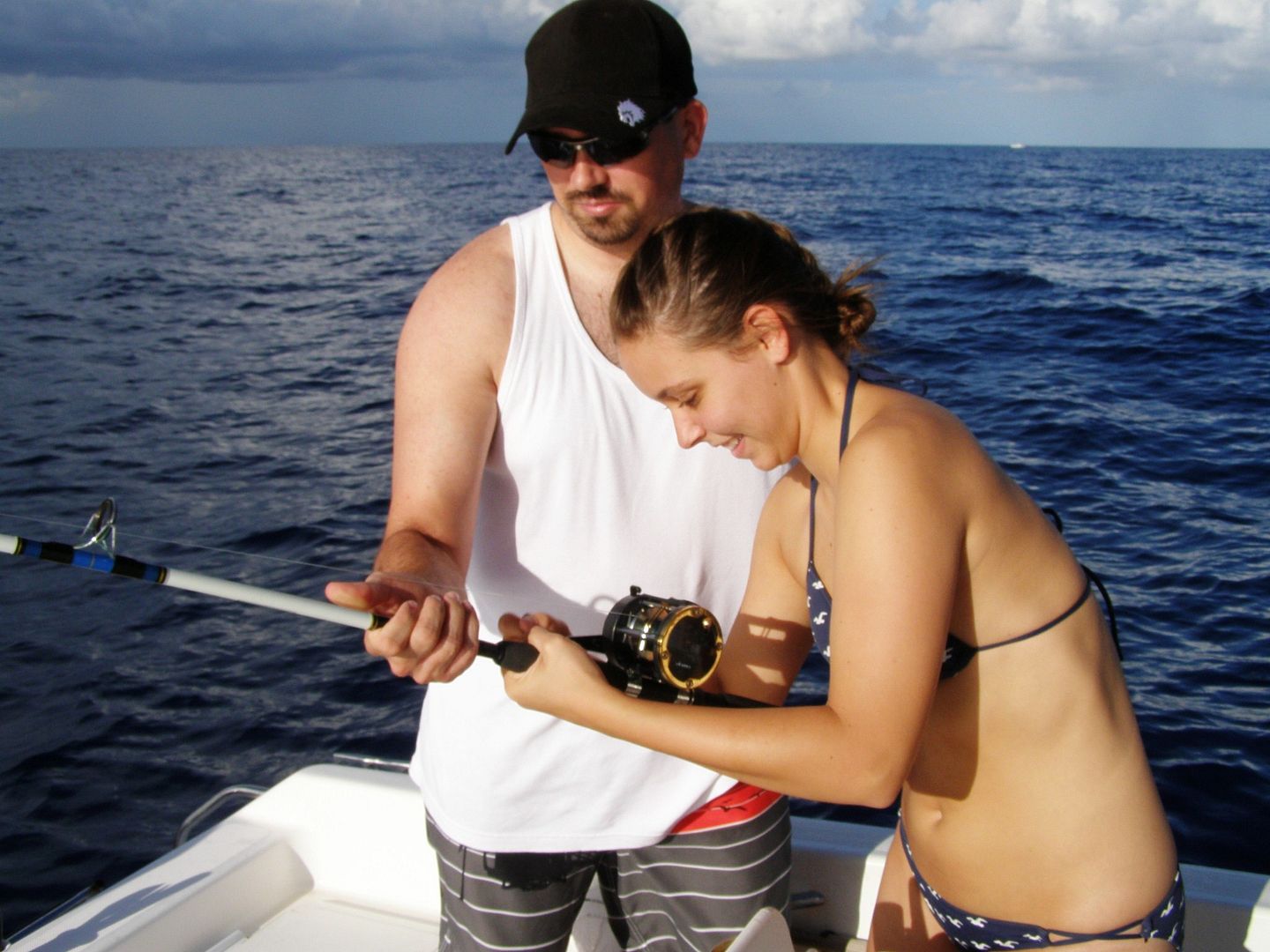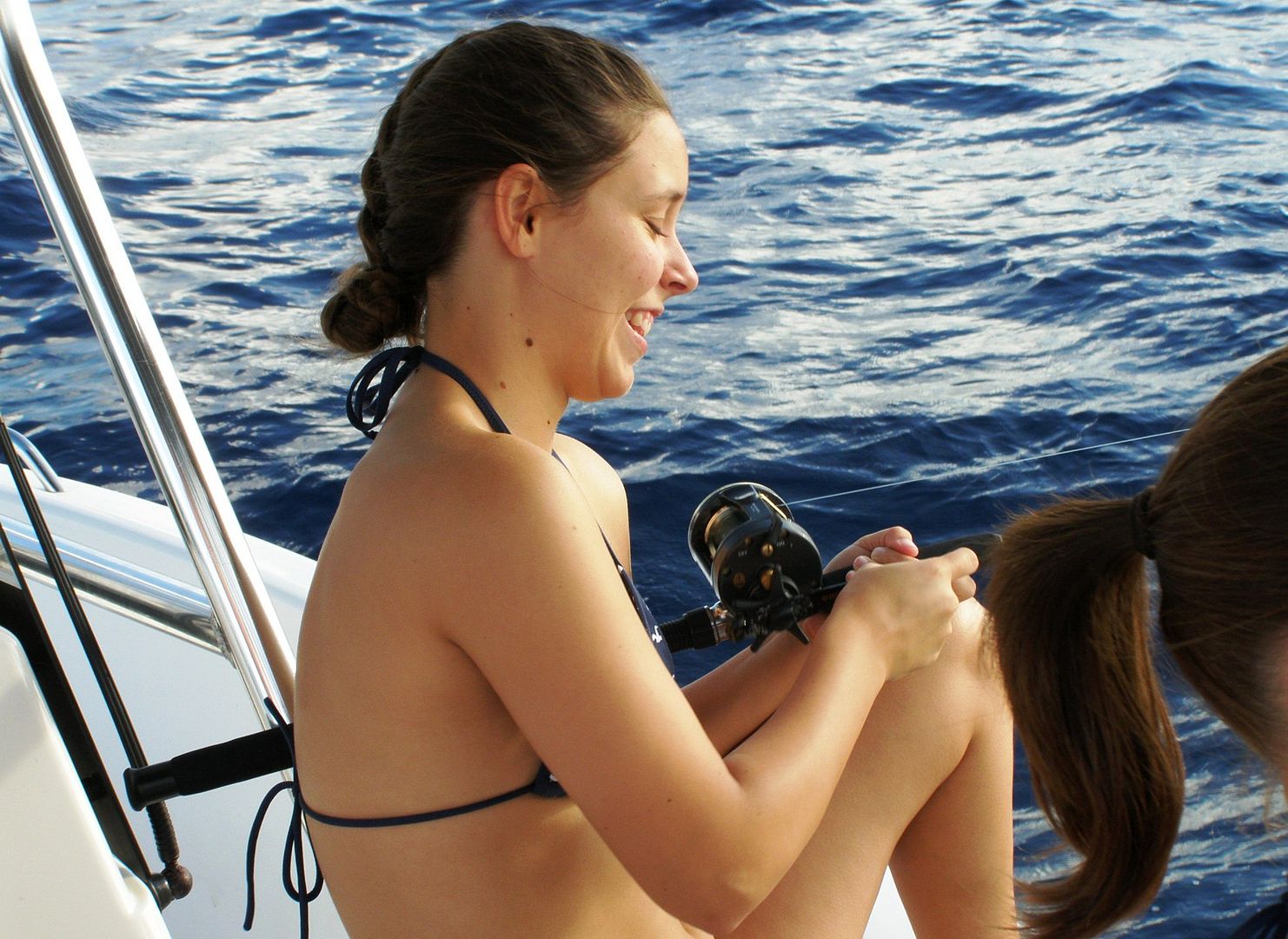 Here is Pam still fighting hers... Who is gonna get their fish in first :grin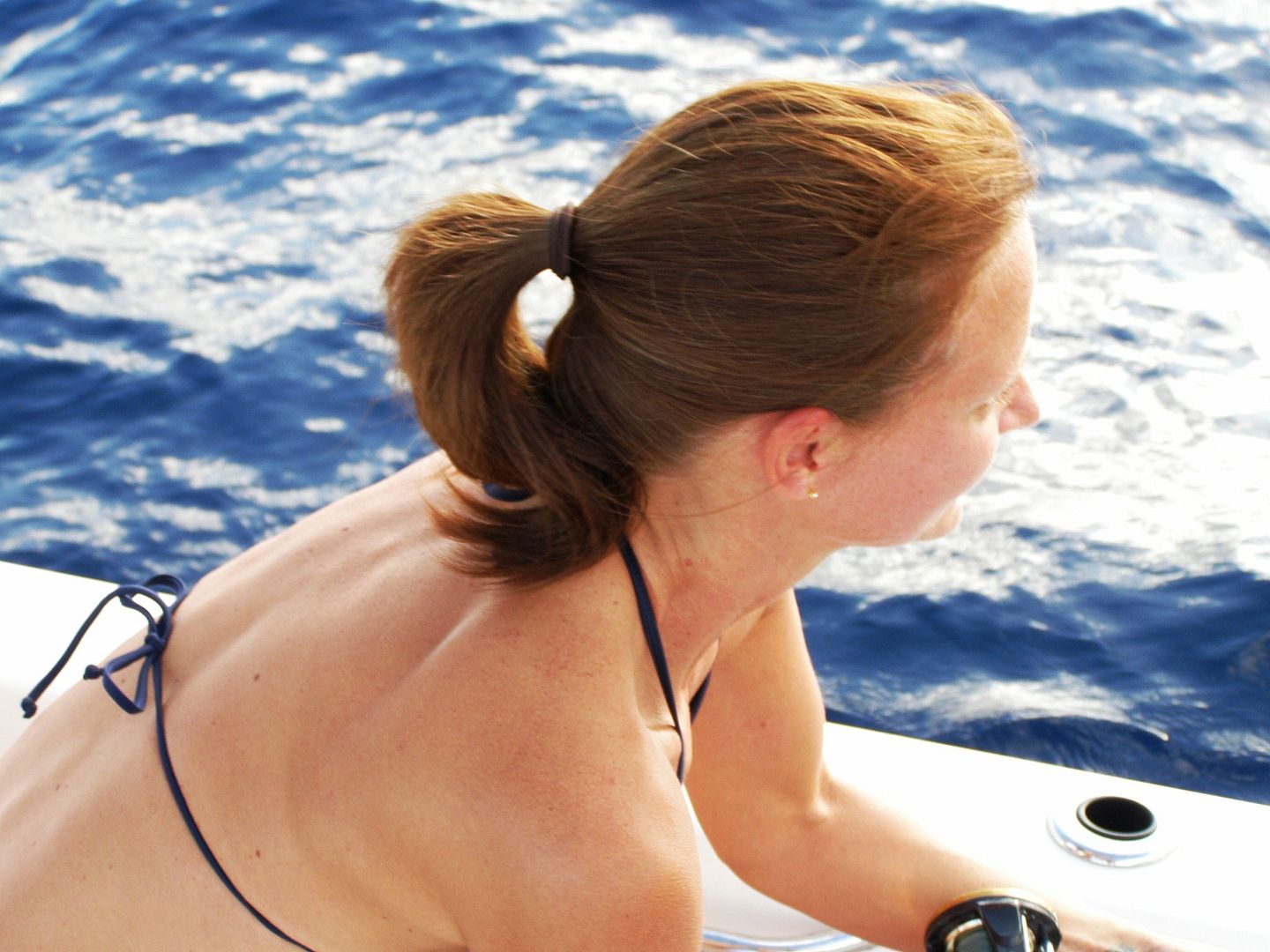 Alie with her first BFT and a fair size one at that :thumbsup Great job Alie :thumbsup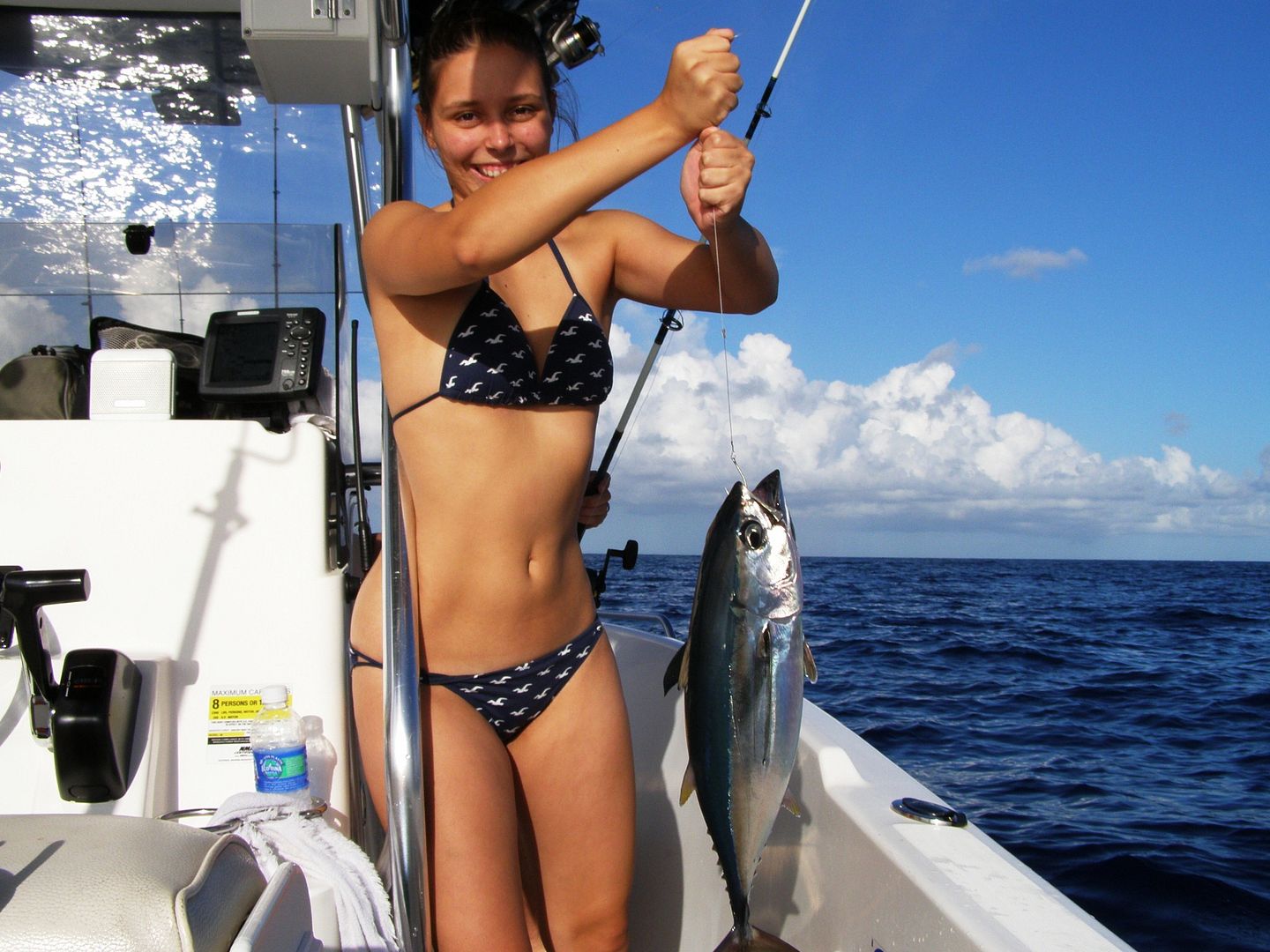 Here is Pam with her fish. A very large Bonita :thumbsup...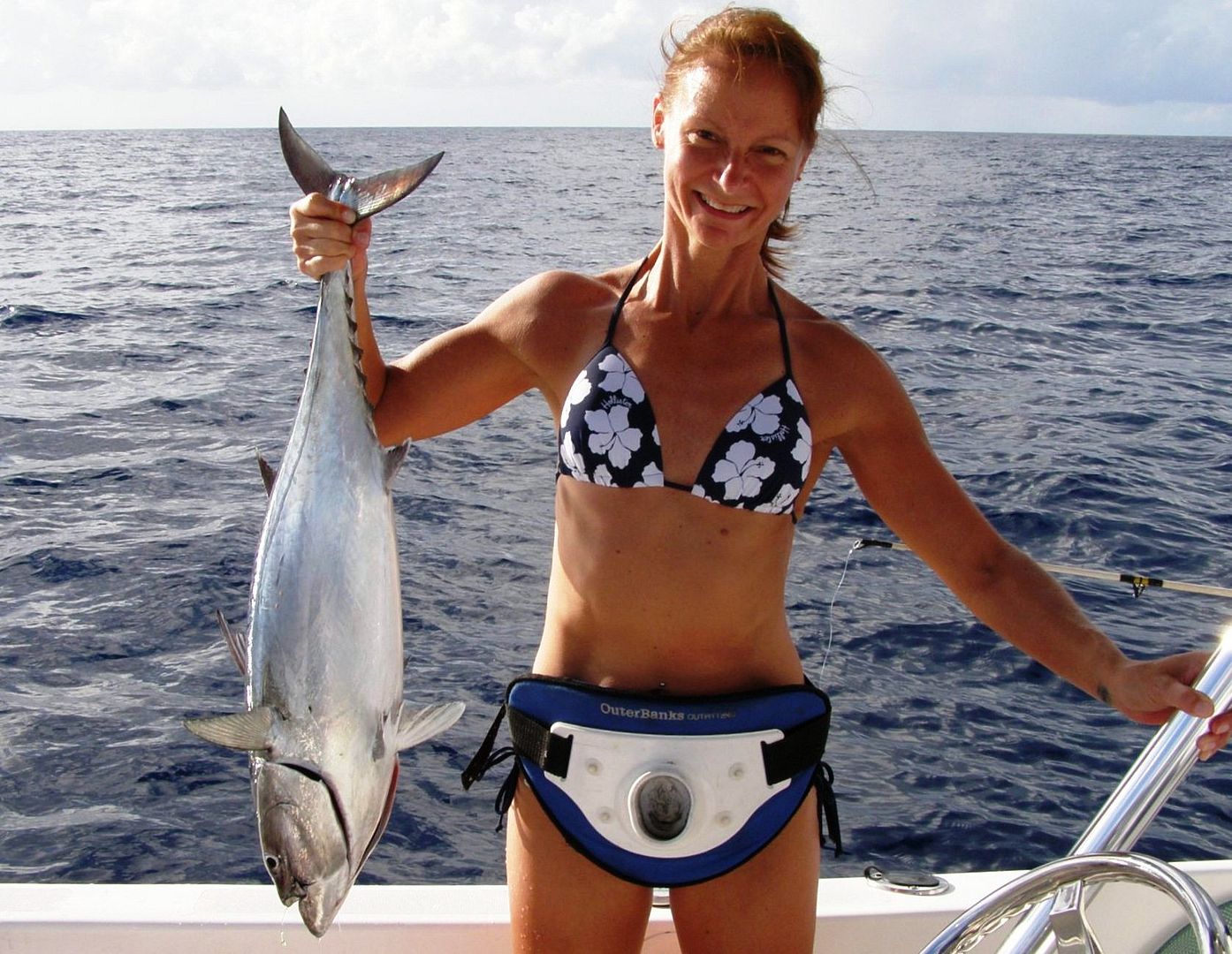 Ran back up to my start point and deployed the same baits. One large sardine and one small sardine... The BFT hit the smaller dine last drift and the Bonita hit the larger sardine.
Alie picks up another BFT
Ran south again to set-up another drift.
Pam is hooked up again this drift if short order...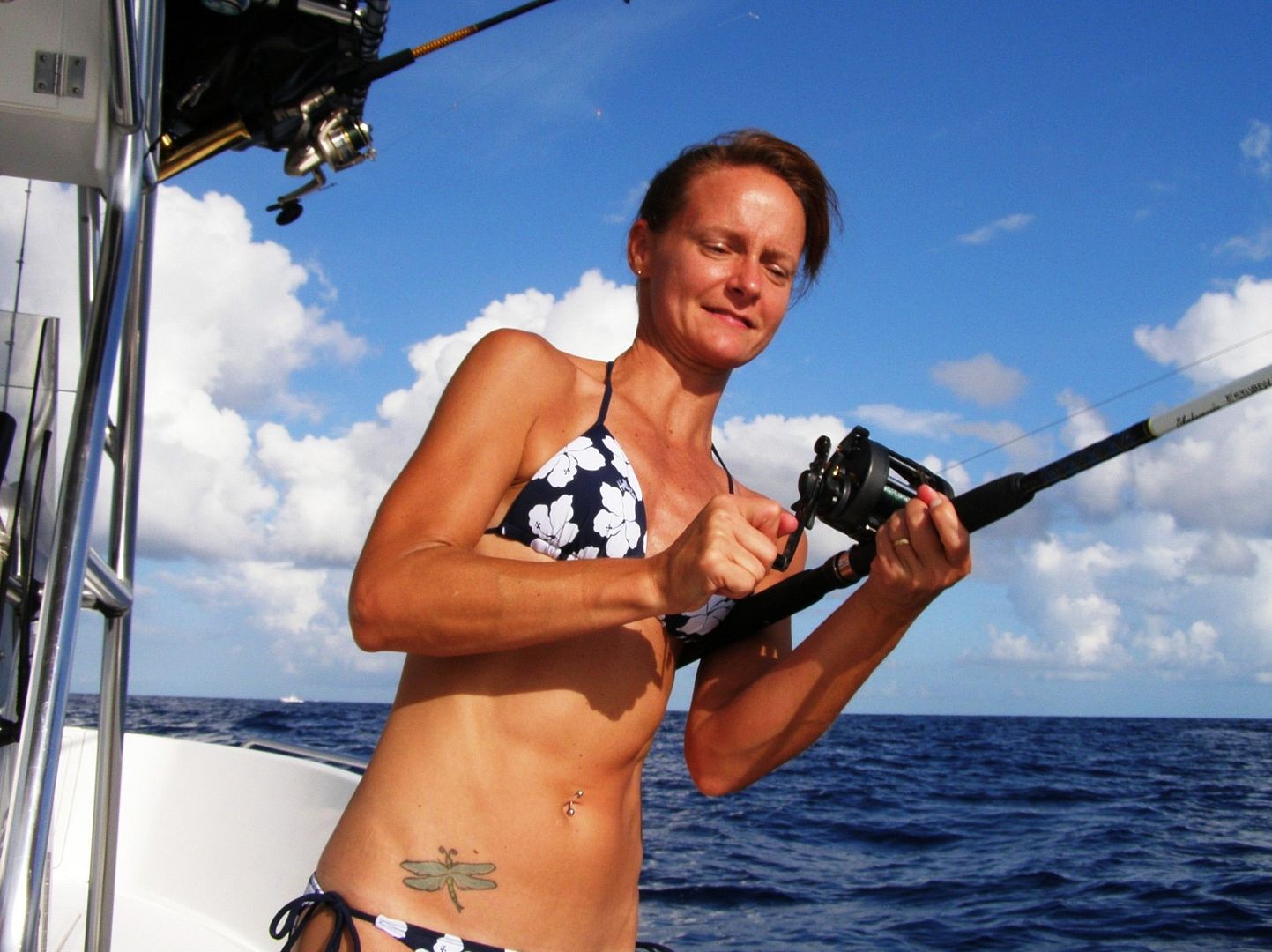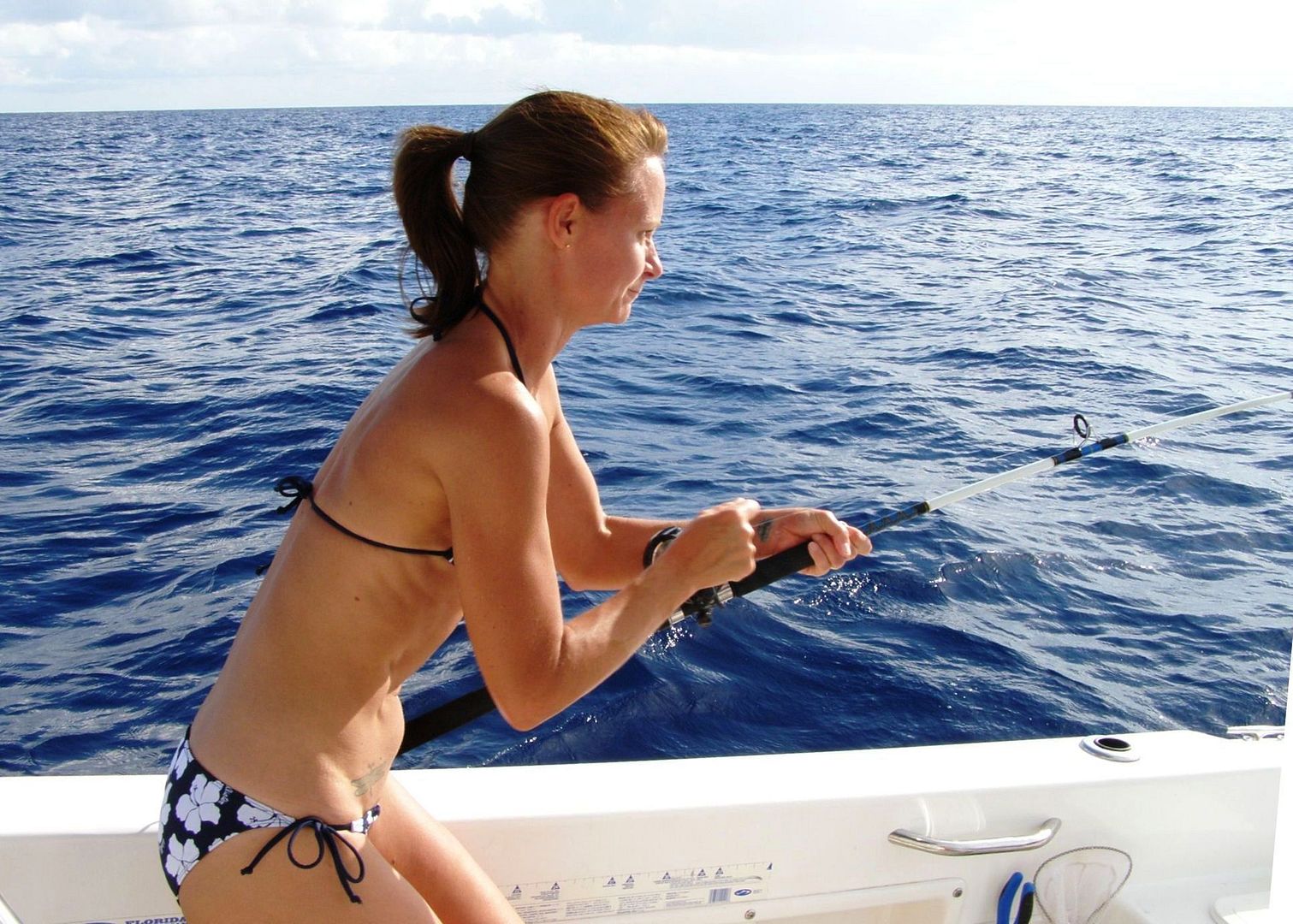 So does Alie....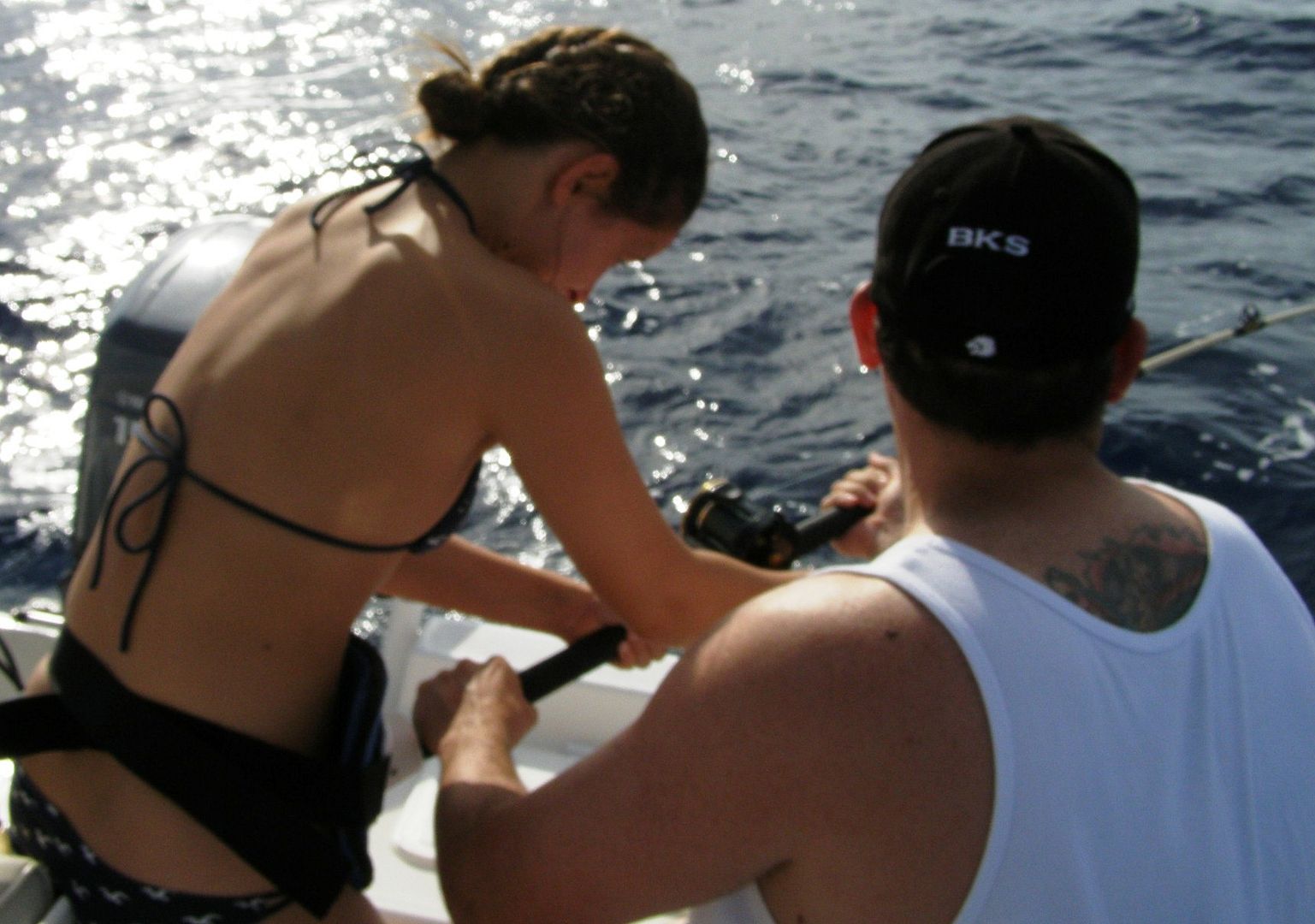 Gary pitching in to help out Alie...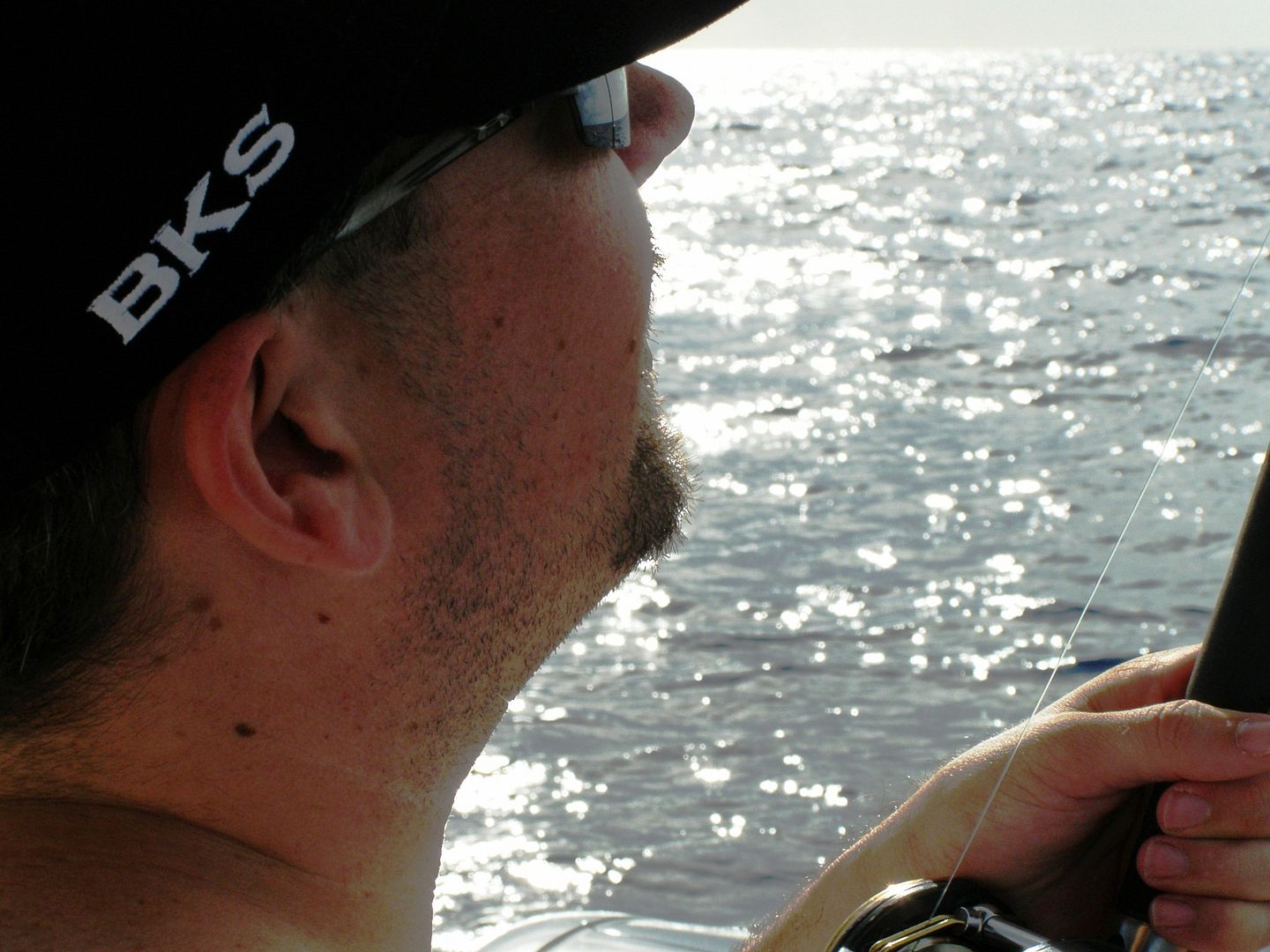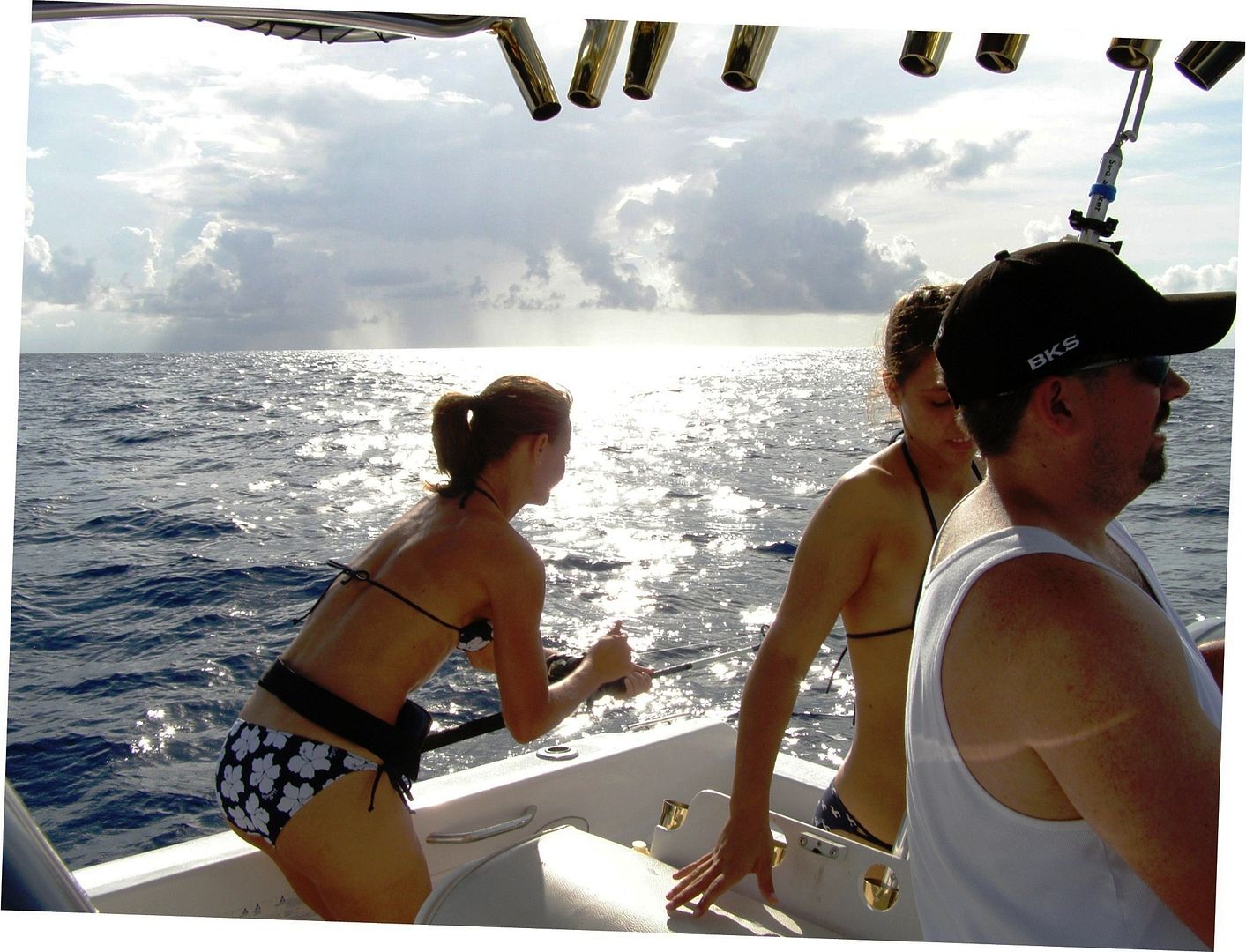 They each picked up a large Bonita...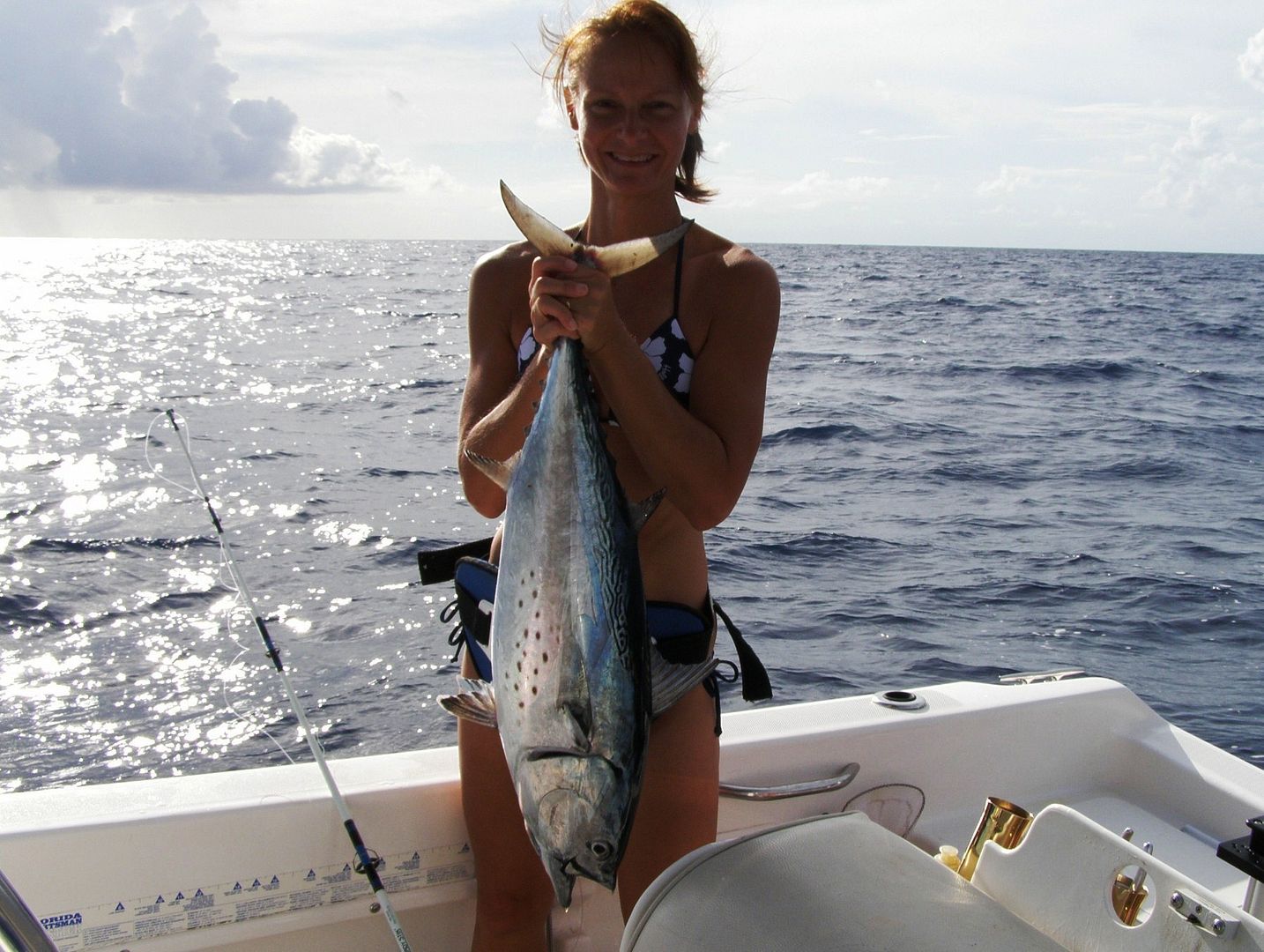 Here is My Other Honey Pete trolling the Hill. How did you make out today Pete?
A couple of nearby storms while on the Hill... Never got rain by them as they went around us...
Decided to pull the lines after boxing 4 nice BFT and headed offshore insearch of some weeds. Never spotted any on the way out this morning so opted to run deep. Made it all the way to 1000ft with not one sign of a weed. Found some nervous water but there was someone fishing on it so opted to run around him and head back west.
Dialed in the ledge off the Loran Tower in 300ft and ran the miles back in. Hit that spot and set out some more sardines while taking a lunch break. FISH ON... Why do the fish bite everytime your trying to eat :grin Another double header...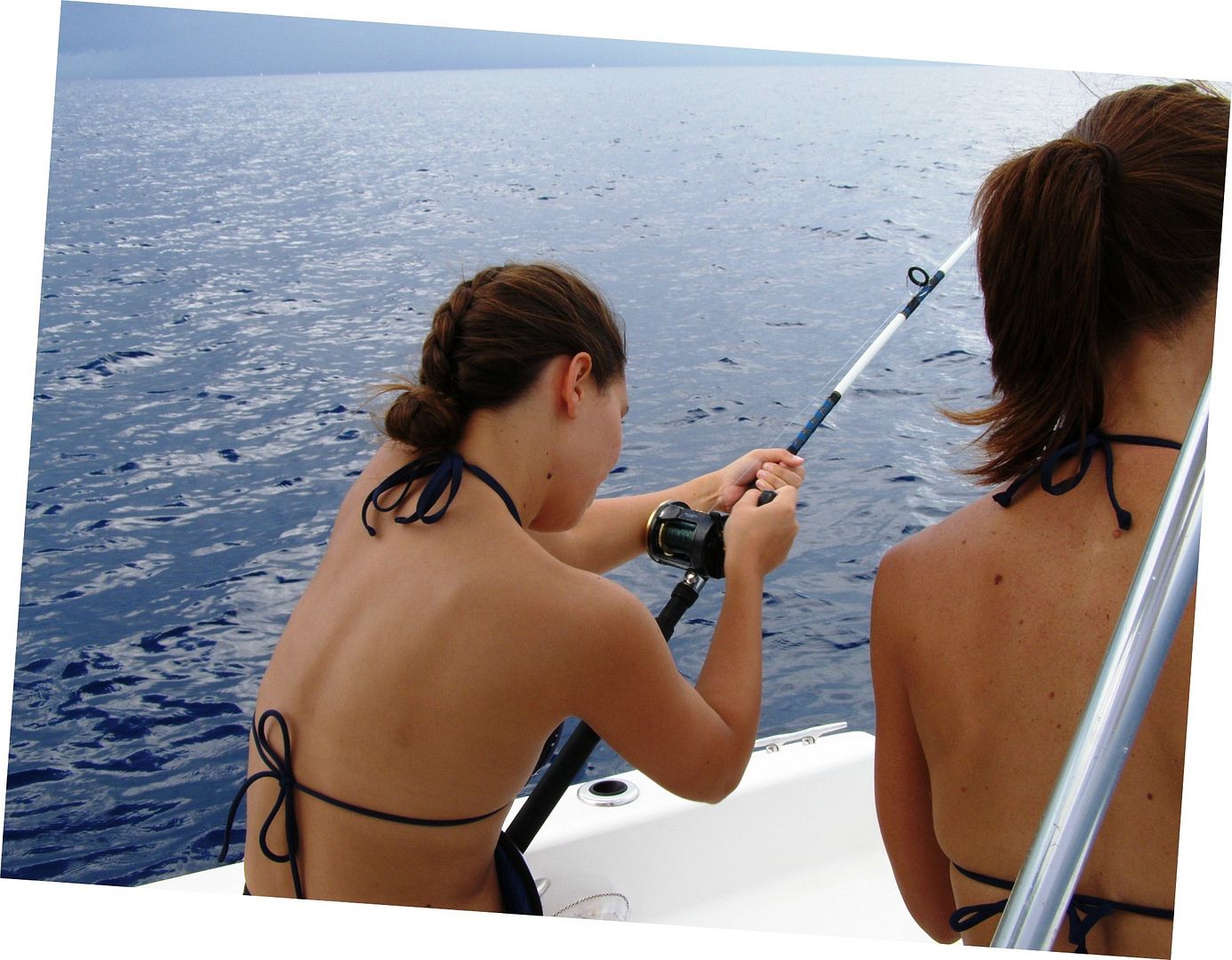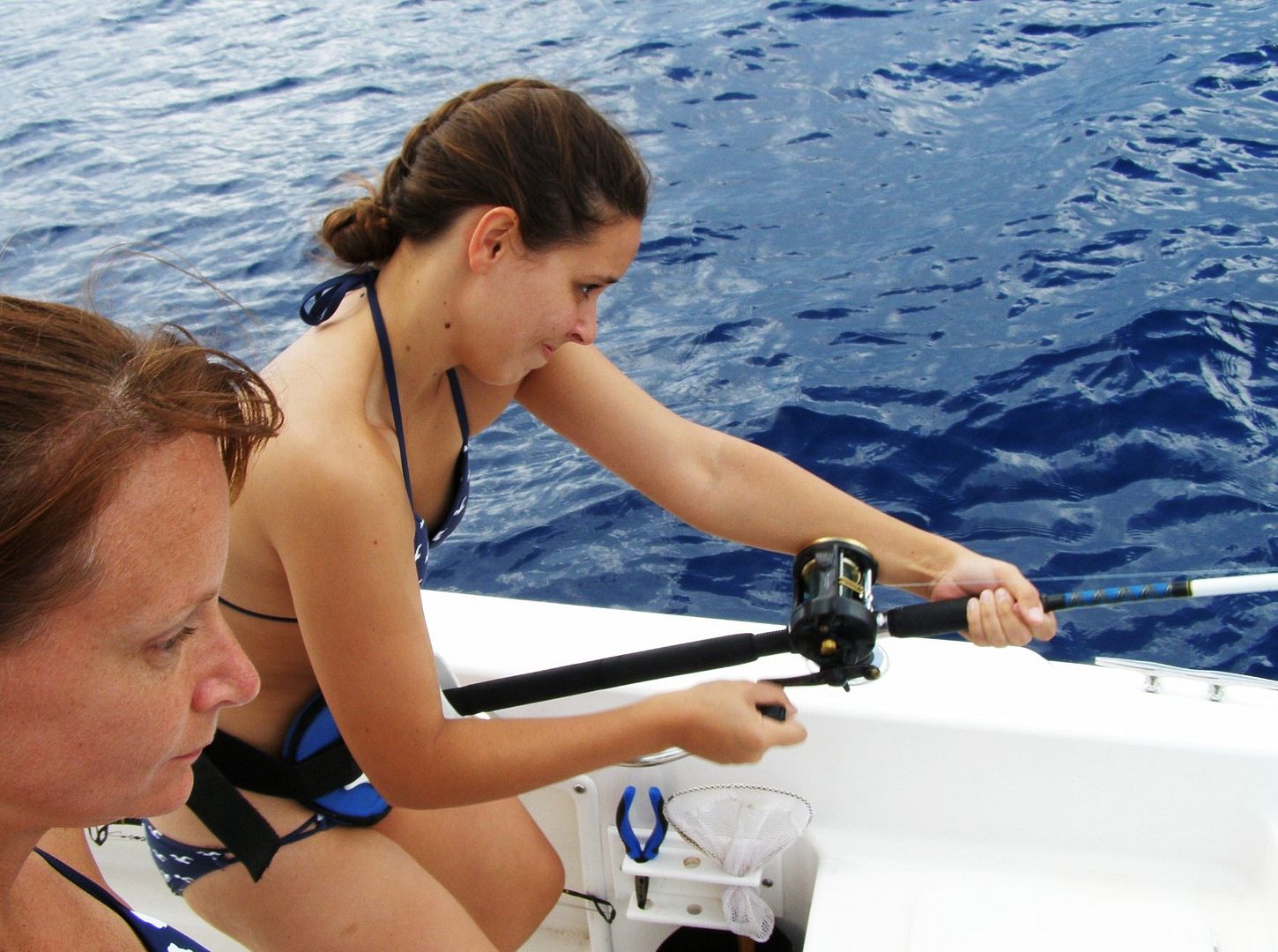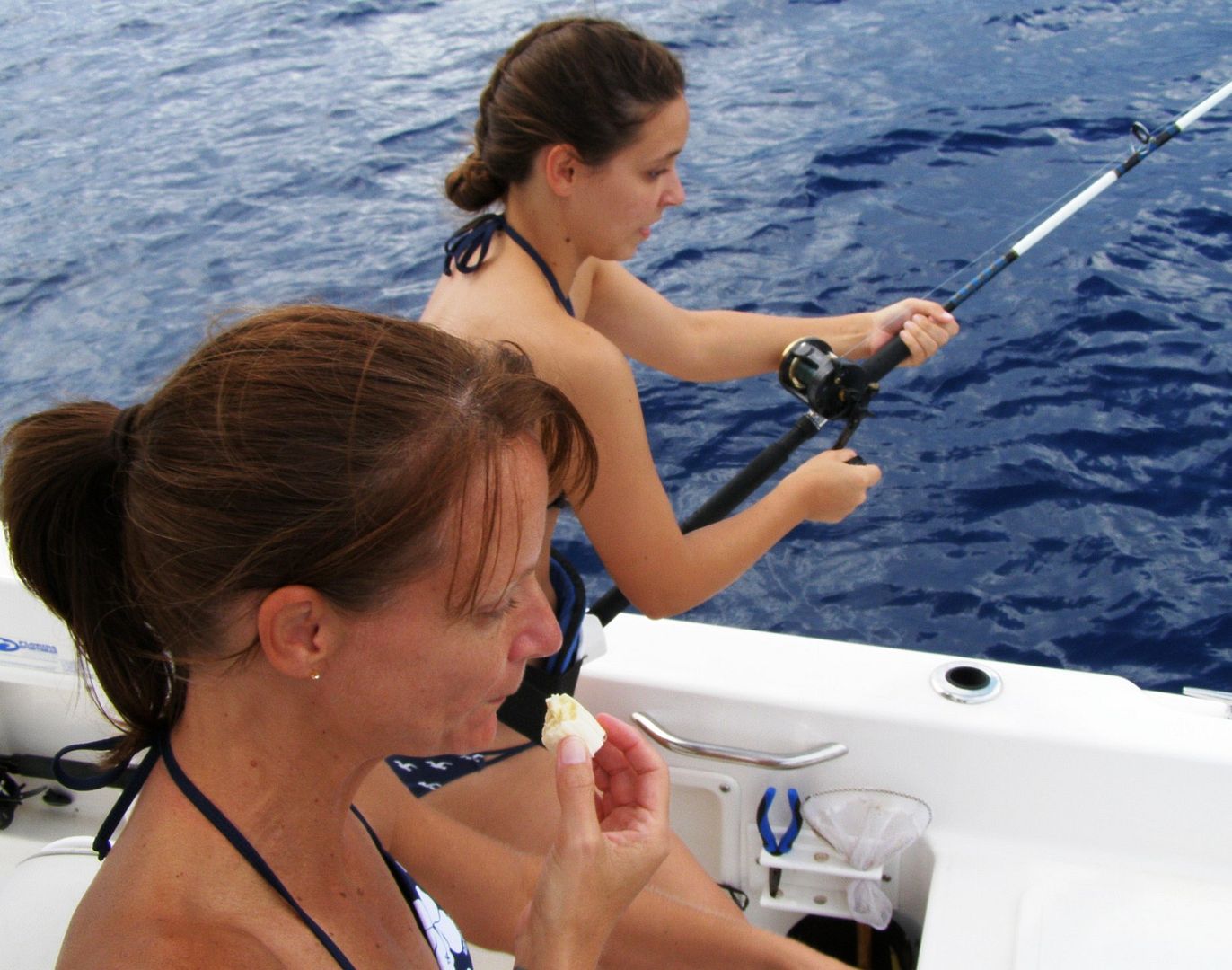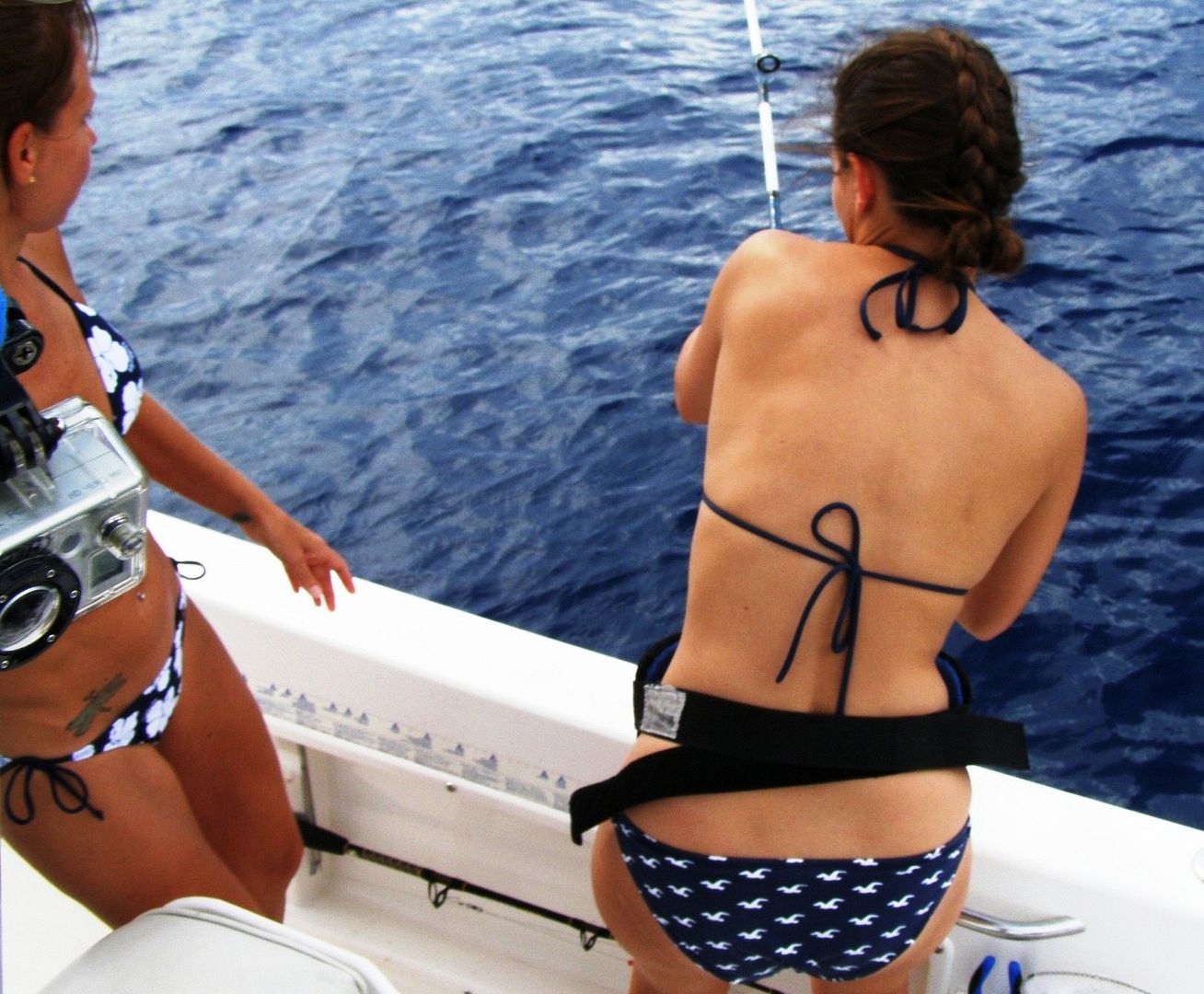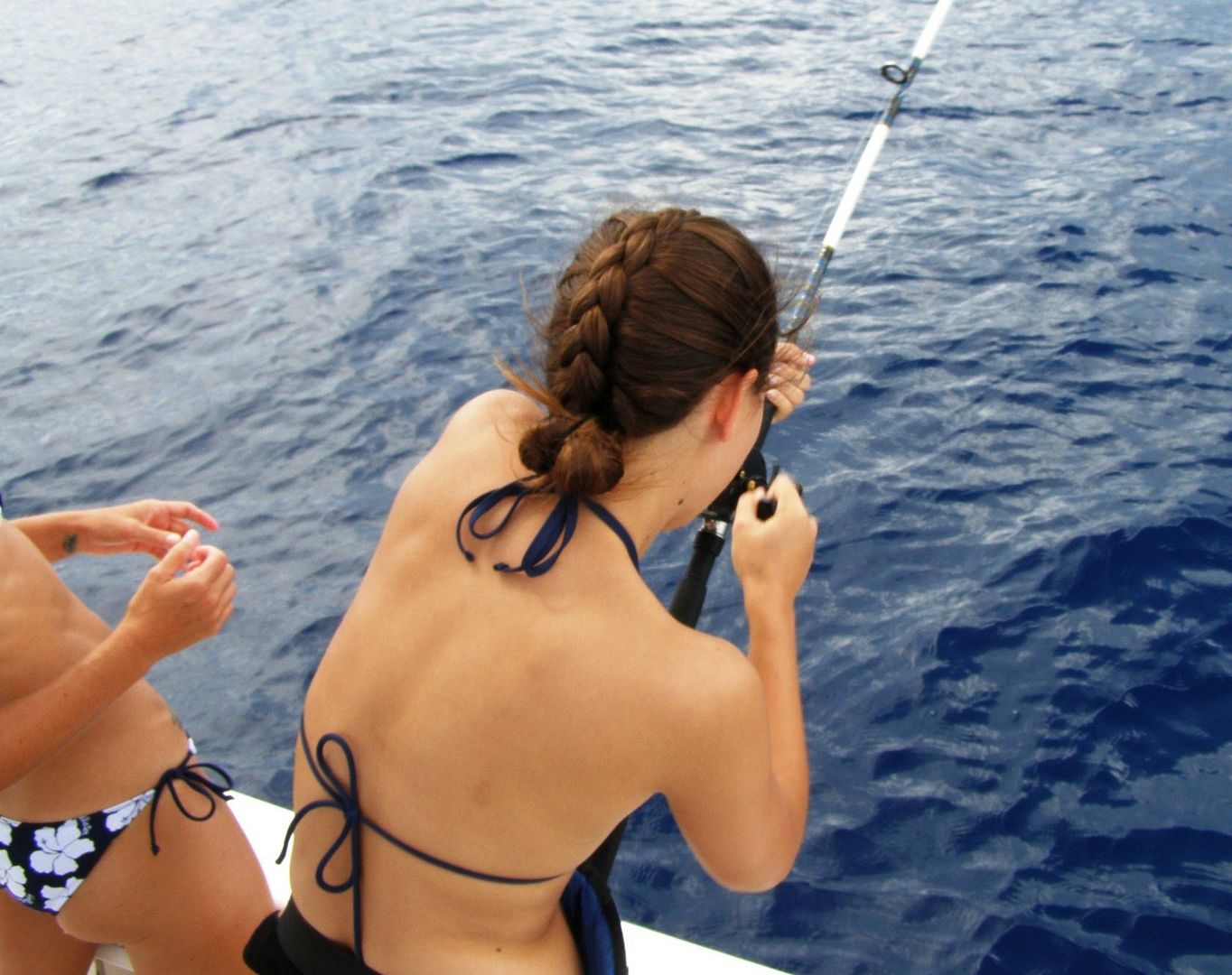 Alie has been the BFT slayer today :thumbsup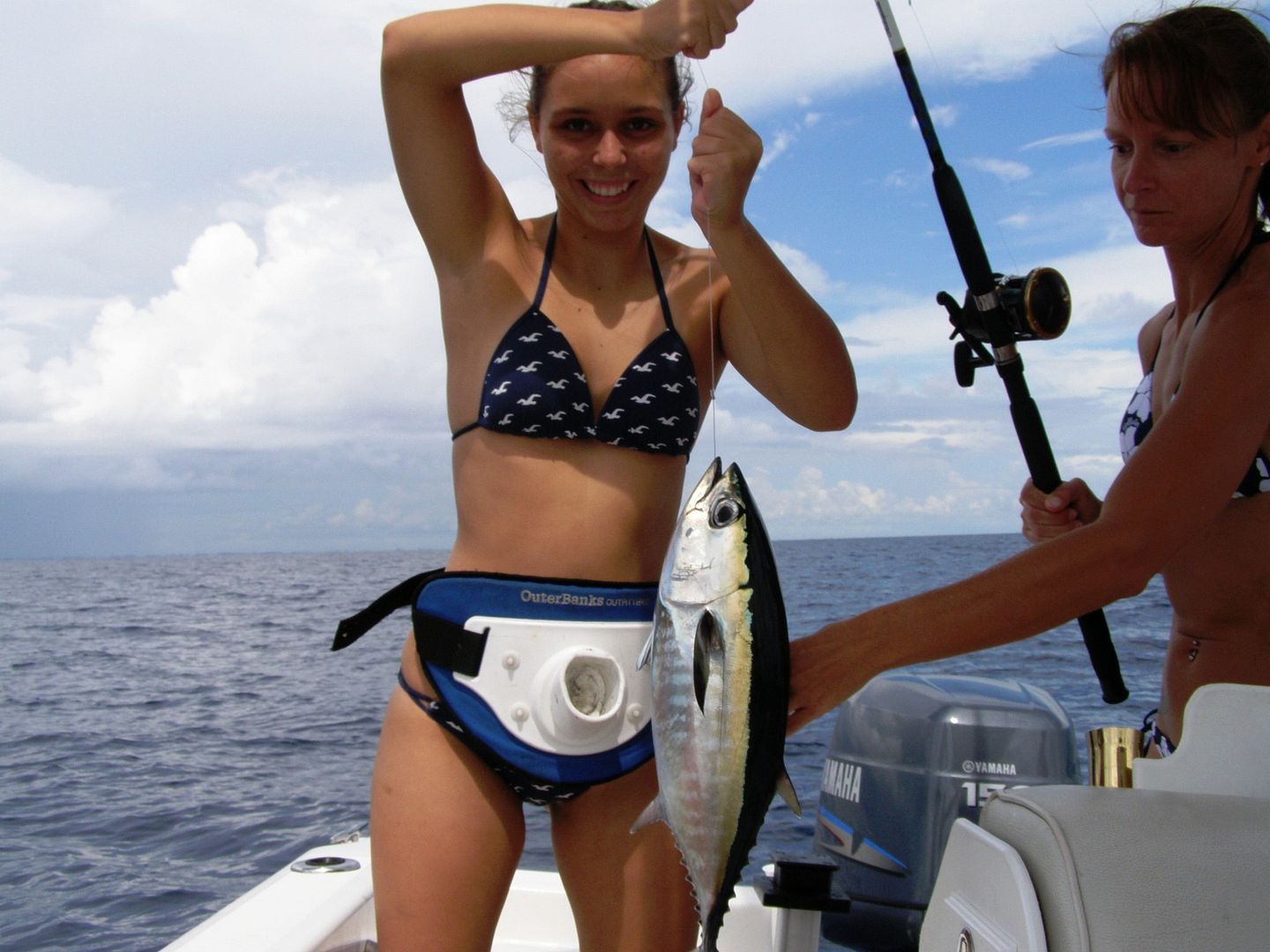 Here is Gary with his first BFT on the day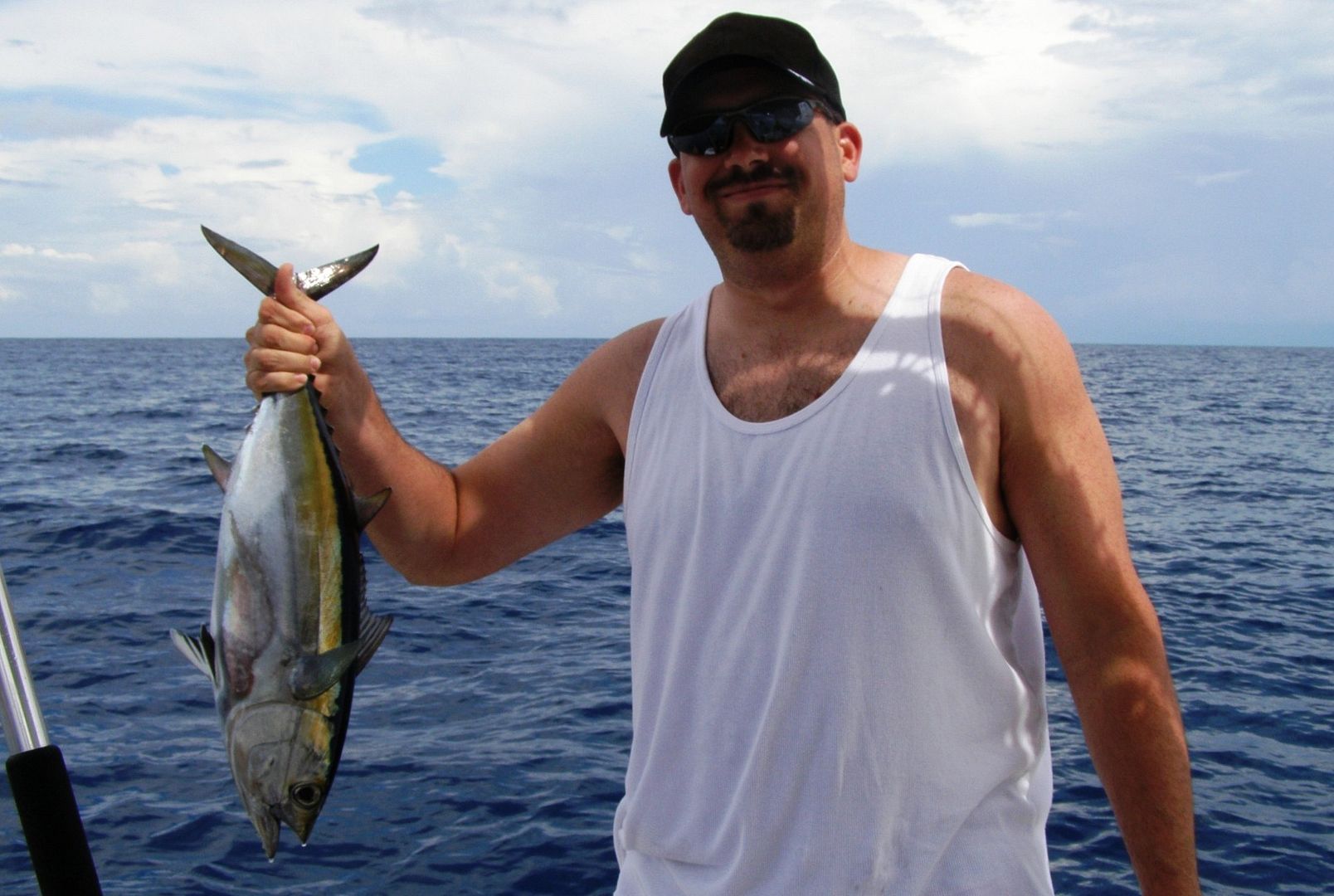 Decided to run back up and make one more drift before the rains close in on us.
Gary gets hooked up again to the largest BFT on the day. Great job Gary :thumbsup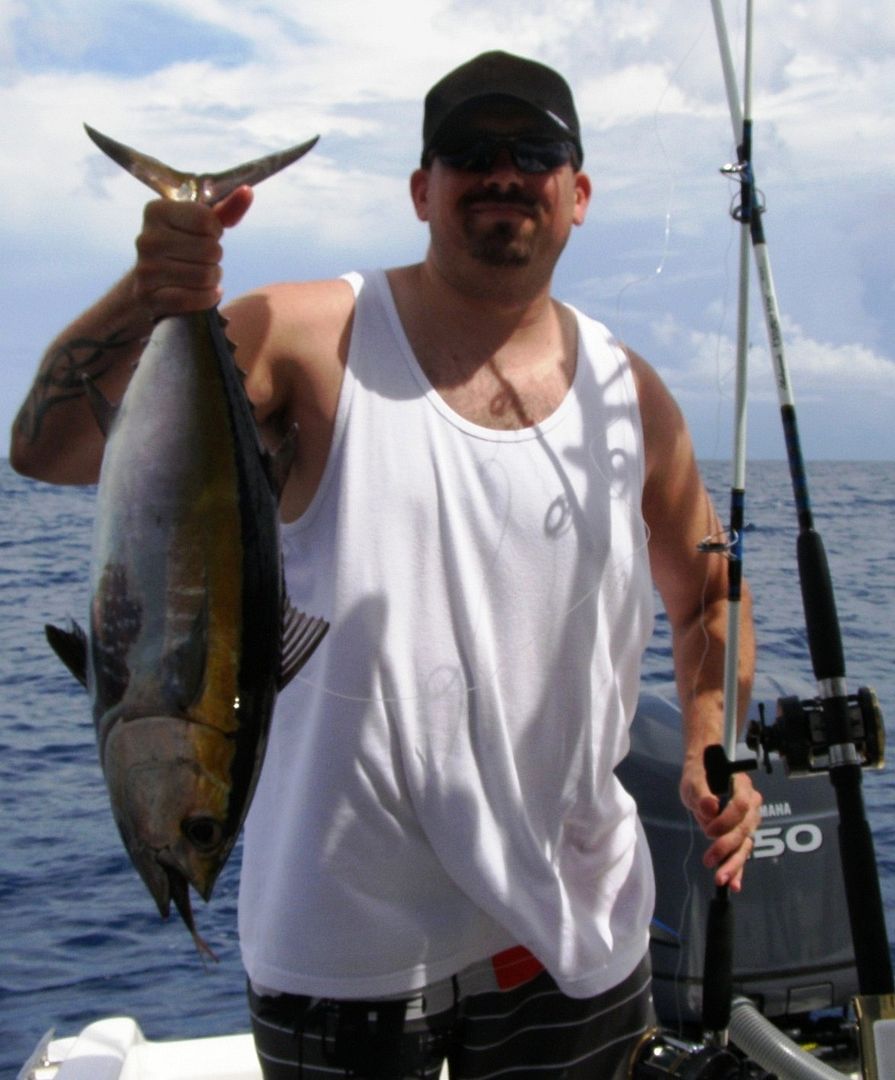 CLICK PIC BELOW FOR GO-PRO UNDERWATER BFT VIDEO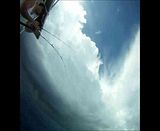 The two storms we have been watching had finally turned into one...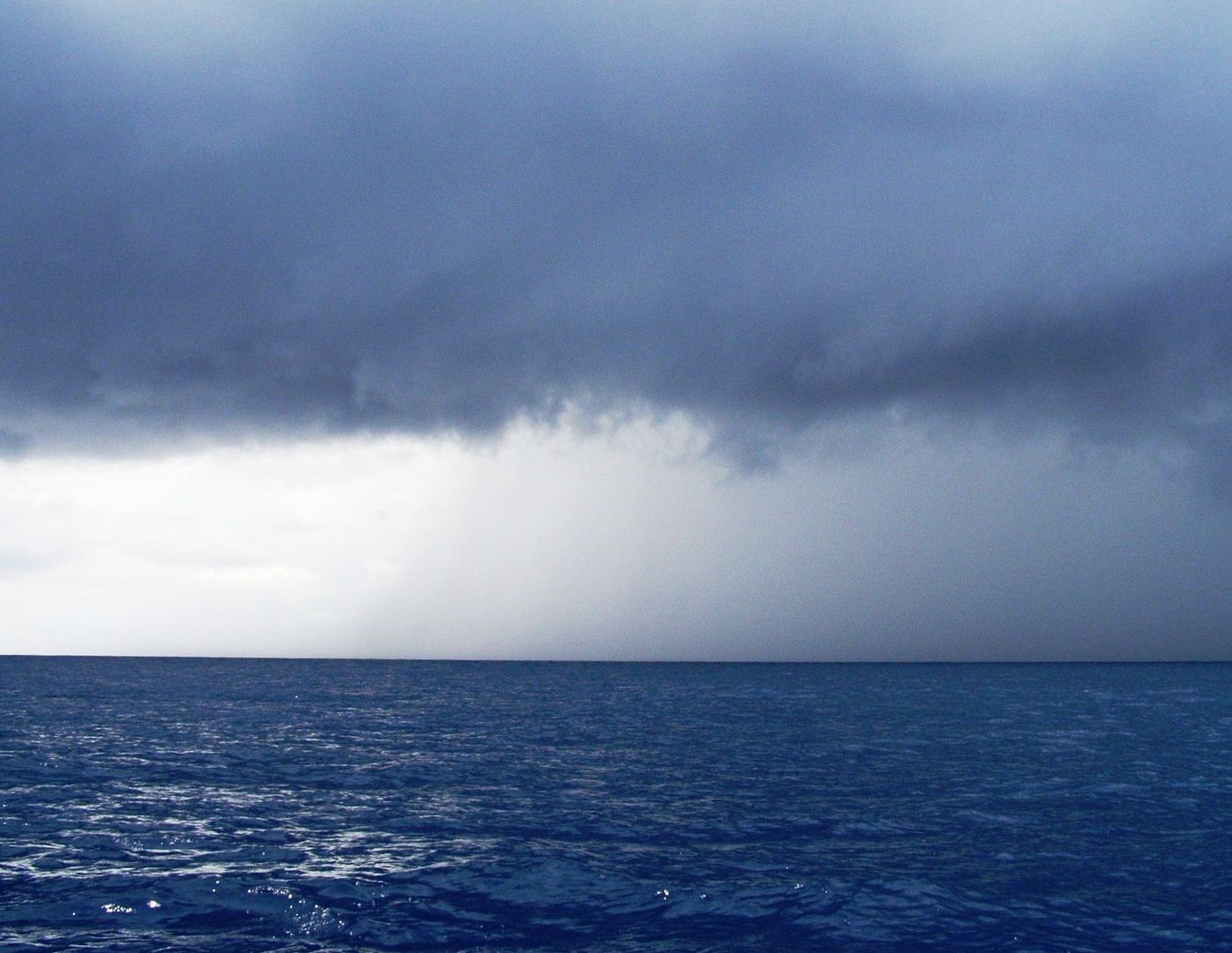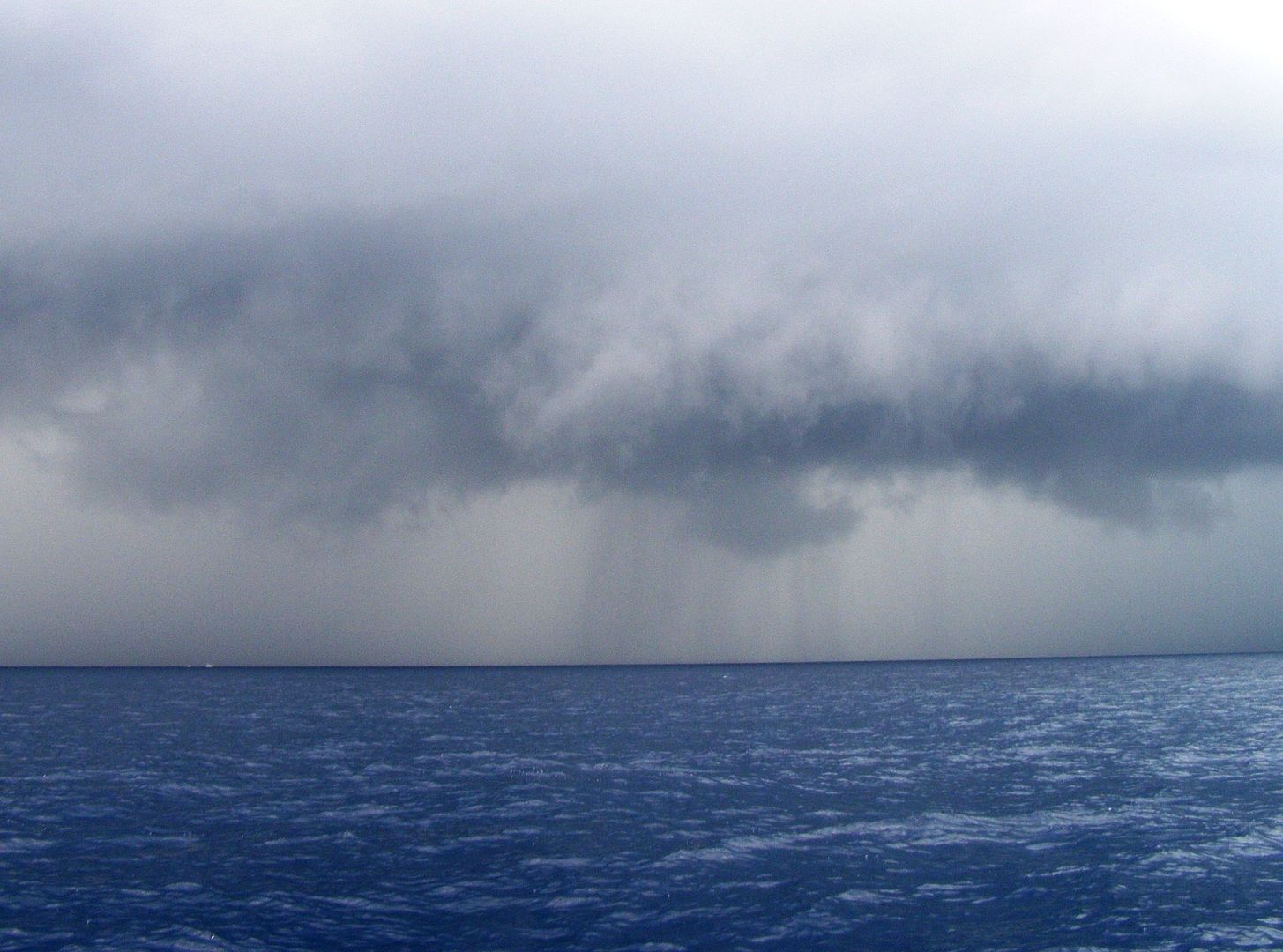 Pulled in the lines and ran north insearch of some weeds... Found some and as soon as we put a bait in the water Alie's line gets smoked and snaps the line... Then the wind shifted and the cool breeze came so we decided to head to the SLI...
Today's Tally
7 BFT
5 Bonita
0/2 on some Mystery Fish
As you very well know, you are all welcome aboard the AF anytime. I had an awesome time today. :thumbsup
How did you all make out today?
Tip of the day
Flatline Clips:
• Most of you already know about this cheap addition to any trolling spread but for those who don't, this is for you. I got this tip a few years ago from a fellow forum member. Pick yourself up a set of Flatline clips and attach them to stern of your boat.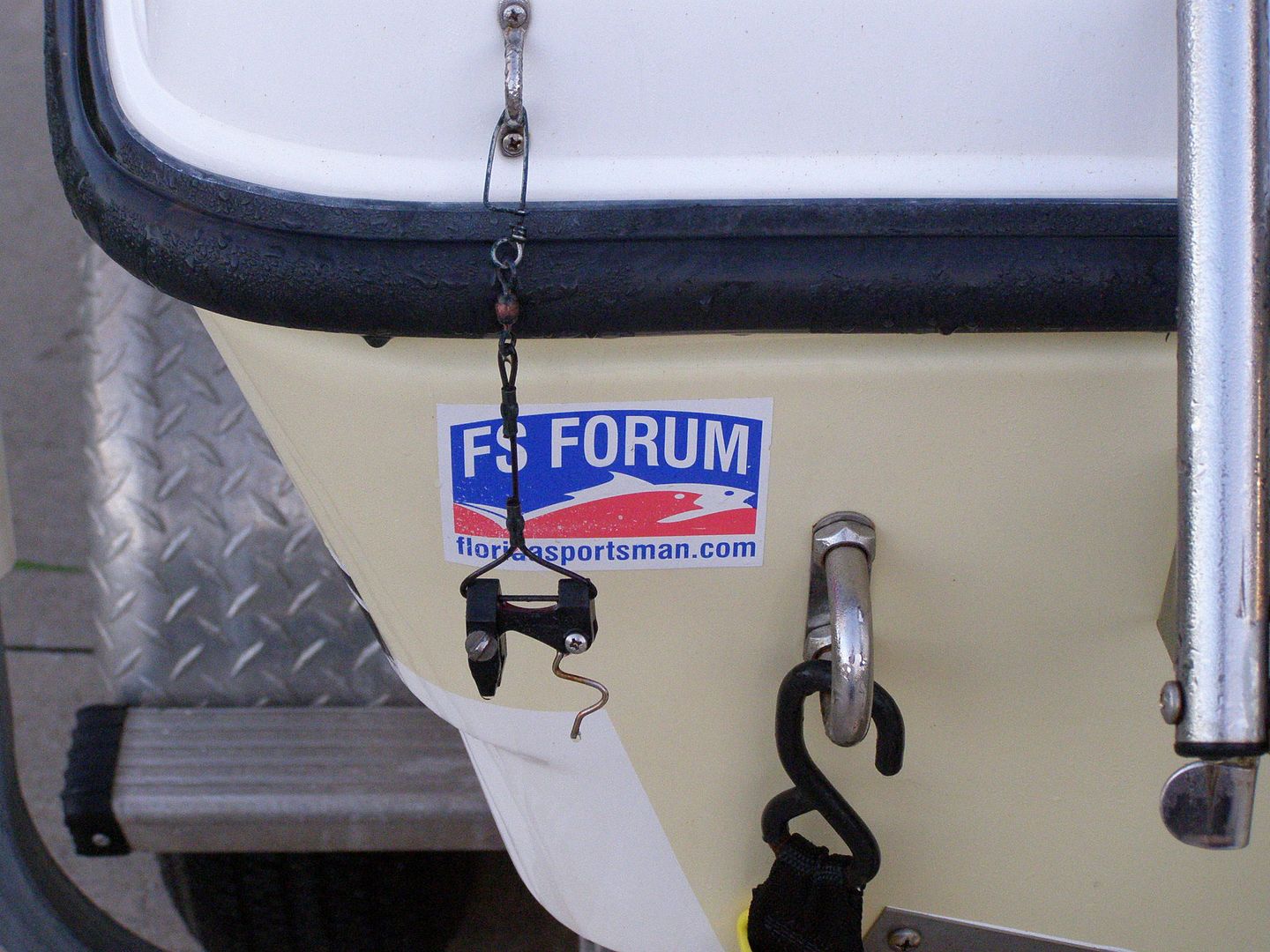 • It puts your lines into the water closer to the boat which helps to keep those (2) corner rod lines from tangling. It also creates an automatic drop back when struck by a fish. You can get the hardware and clips and install them yourself for about $30 total. These clips run about $12 each but you can buy better ones with rollers for about $25 each. These work just fine for me. I have removed the cable from them and replaced it with 400lb mono as I have found the cable tends to rust and break over time.
Random pics on the day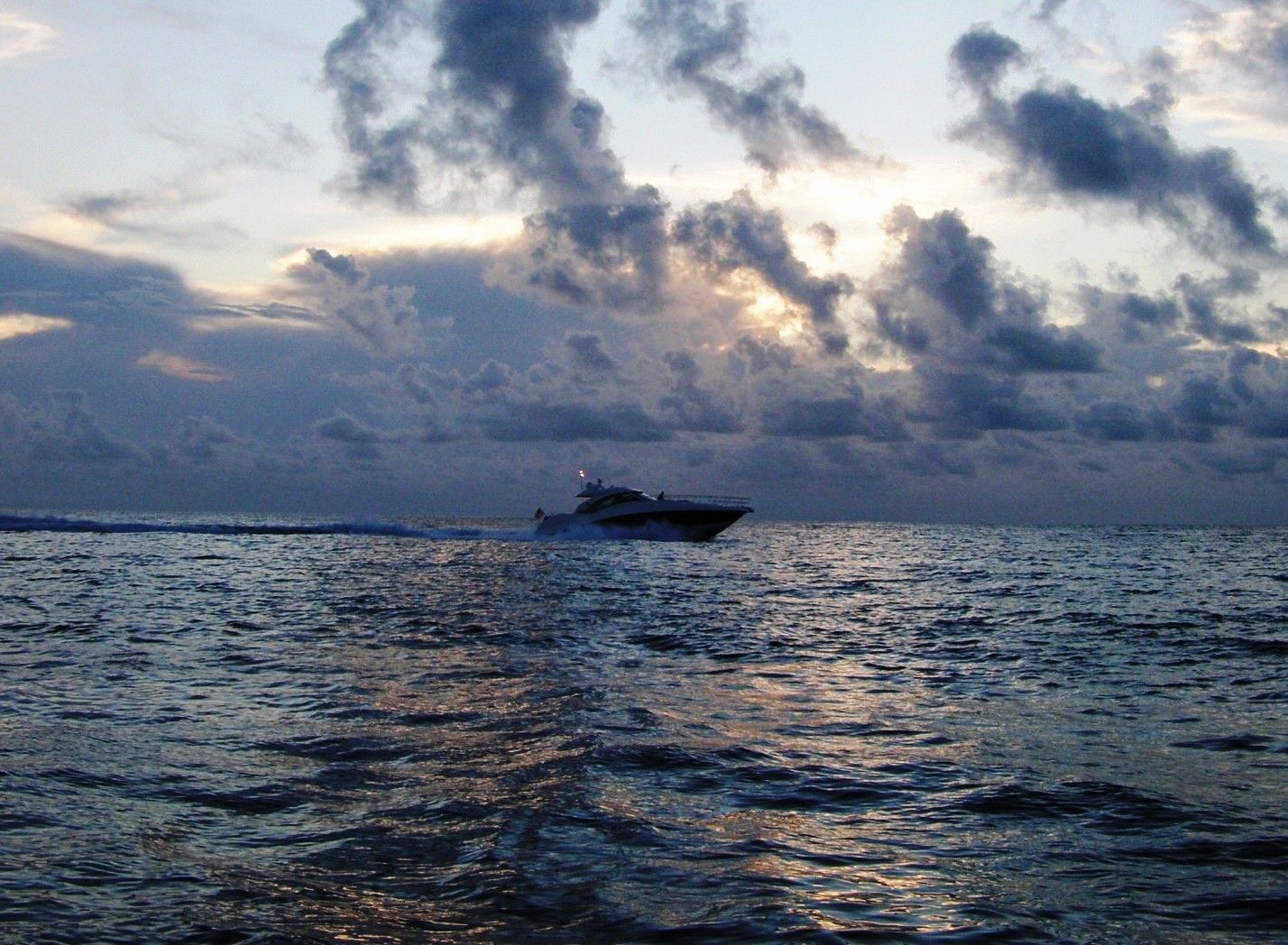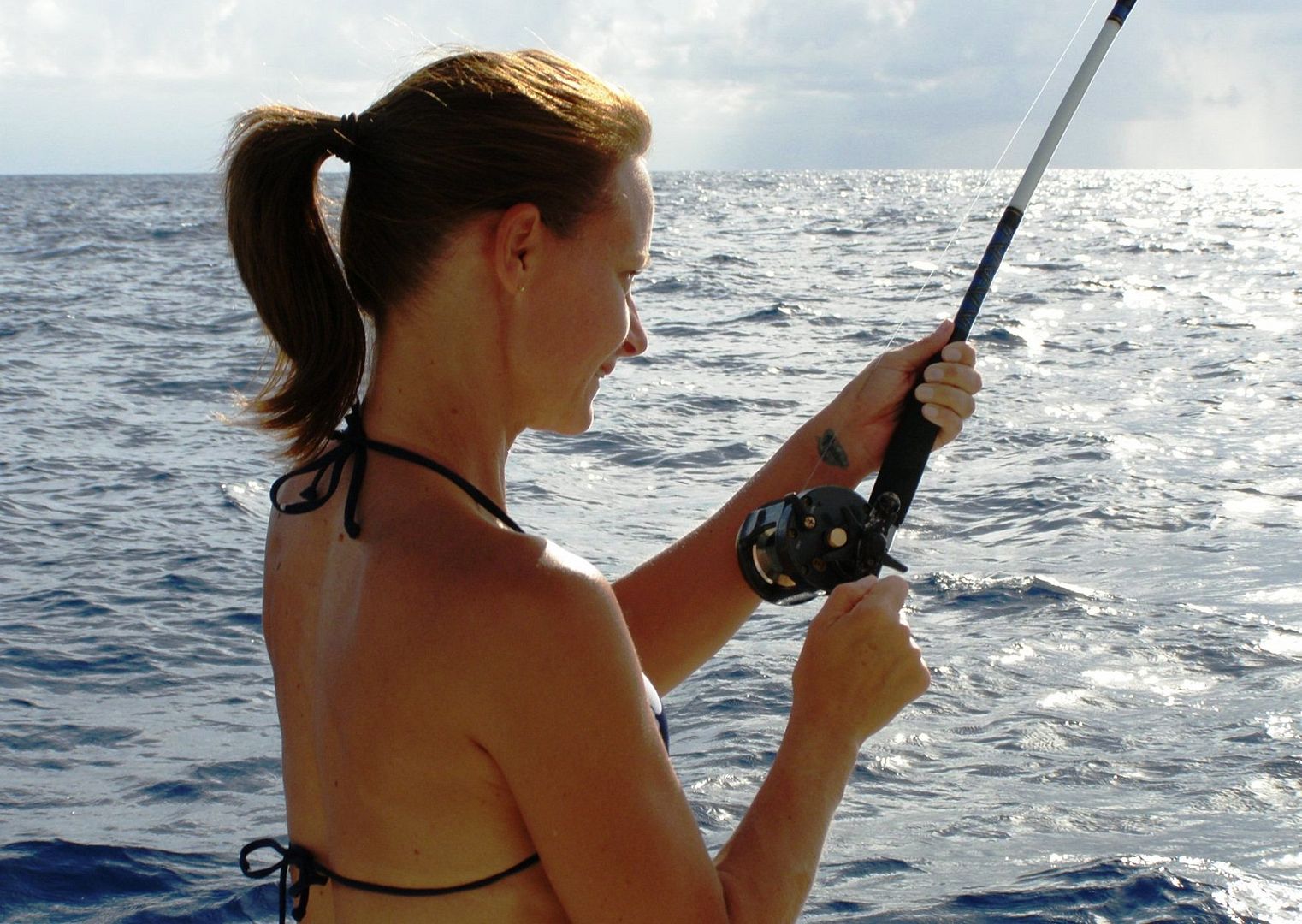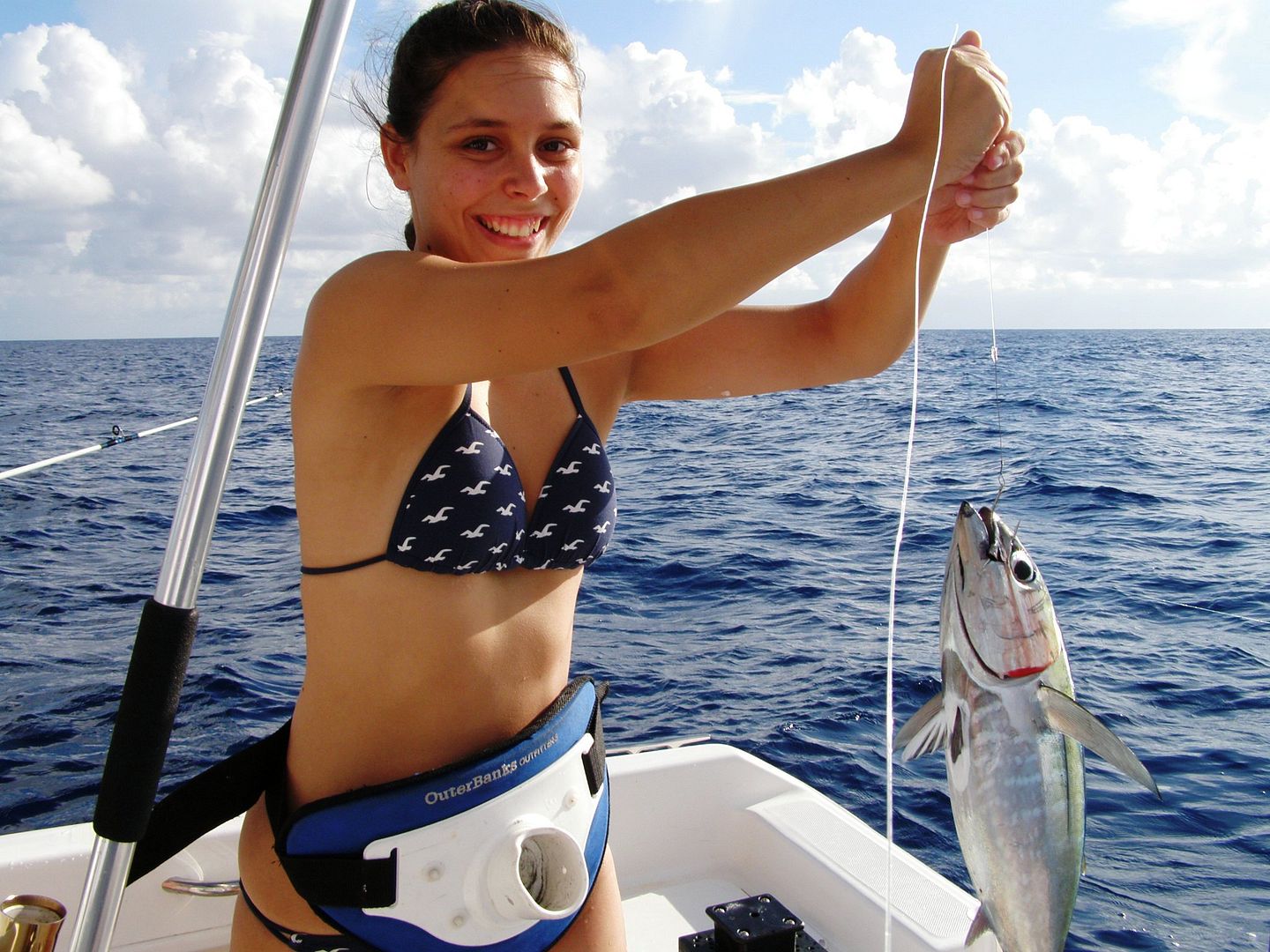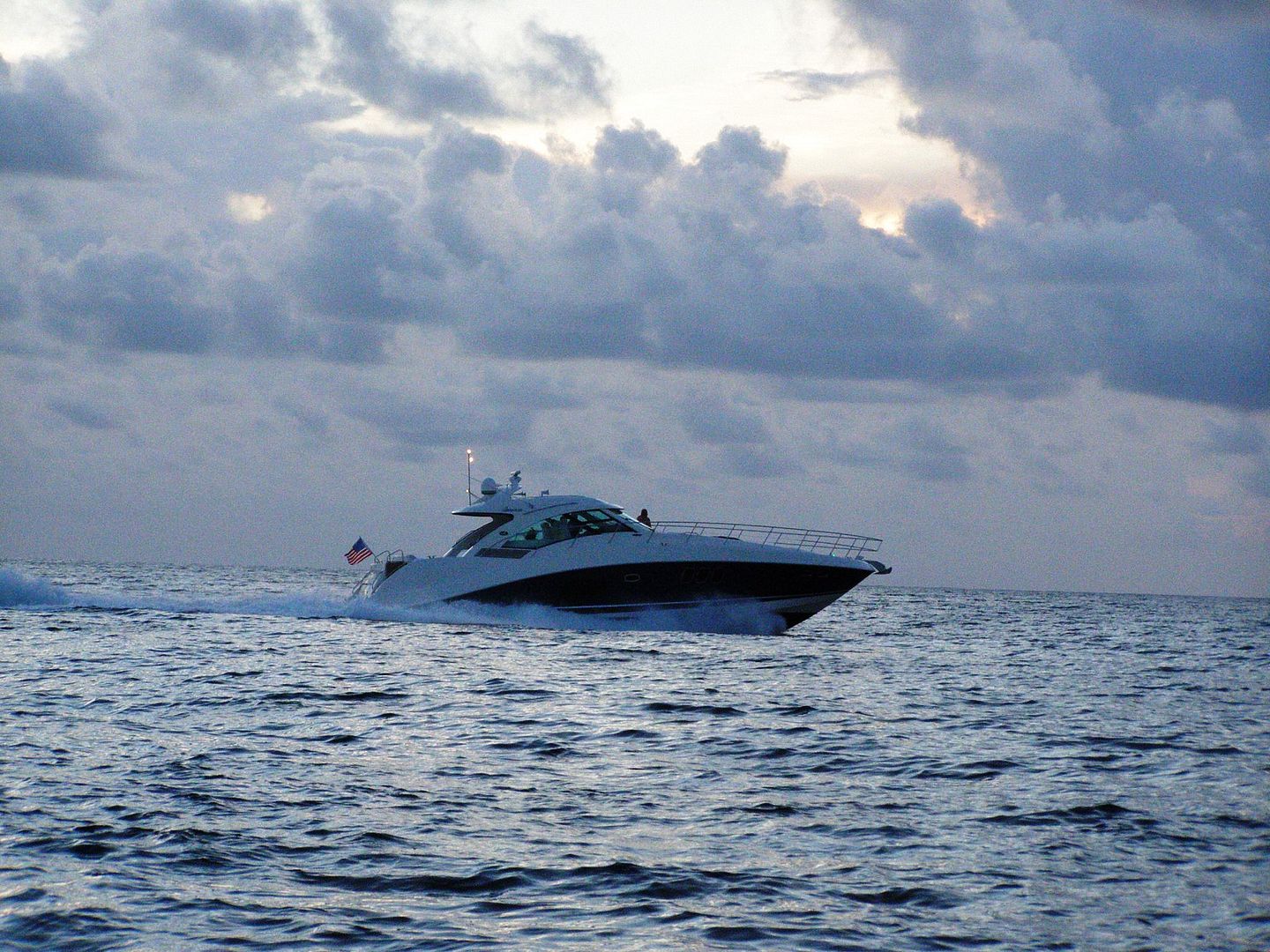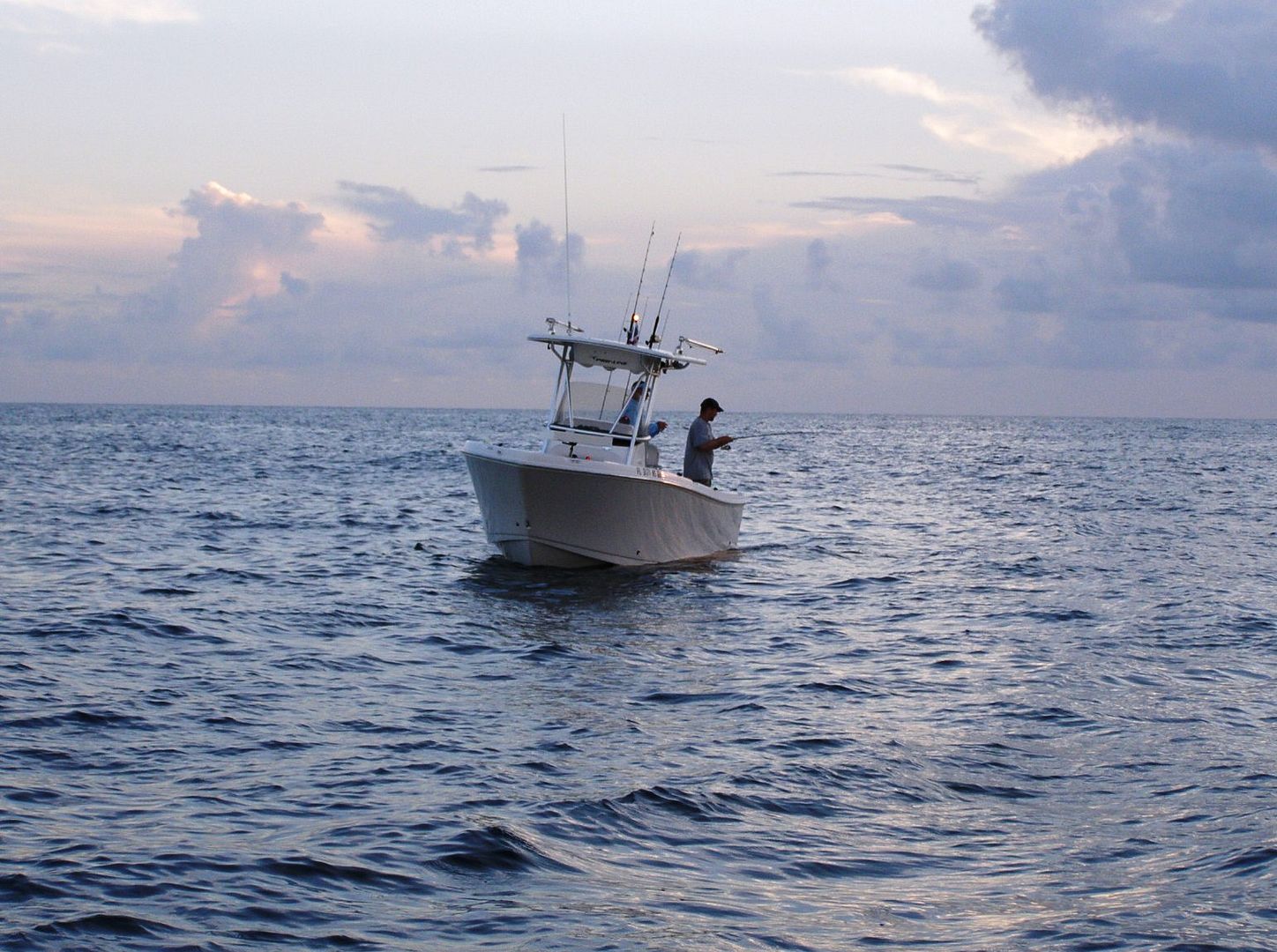 ALWAYSFORWARD, NEVER STRAIGHT...
Leave a Comment