Home
›
Southwest General Fishing & The Outdoors
ARS, Gags, Wahoo, Dolphin and Mangs
Feeding Frenzy
Posts: 247
Officer
The past two days offshore have been fantastic. If you have the ability to run deep while the seasons are open, do it. As other reports have indicated, the Gulf has been extremely flat and waves nonexistent. That being said, it has also been very hot due to the lack of any wind. Drink plenty of water.
We have been running just past the 160' mark to our usual marks and found the bottom bite to be fantastic. Ars on the first 5 drops, then the RG's and chunky gags chimed in. We found some large AJ's down on the bottom as well.
After about an hour of bouncing bottom, the peanut dolphin showed up by the hundreds. At times, we could barely get our grouper baits to the bottom as the P'nuts would chase it and pick at it the entire way down.
We also were pleased to bag a few fat mangs to mix in with our ARS limit. Baits of choice were sardines, whole Boston Mackerel and whole baby bonito we bought at Mahi Mac's. Well worth the money as they brought the biggest grouper and snapper.
On the way back in, we put out a spread of 4 ballyhoo/Ilanders and within 3 minutes we had a huge fish bite off the left flat line without so much as pulling an inch of line off the reel. As soon as the left long rigger passed through the hole in the water, we got another hit. The fish pulled over 300 yards of line off the TLD 25 before we got the boat slowed down and remaining lines cleared. After about 30 minutes, we stuck the gaff in a large wahoo. Nice way to end the day !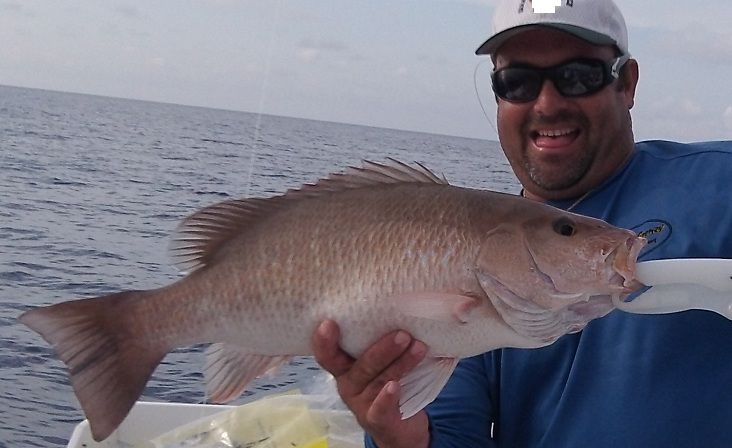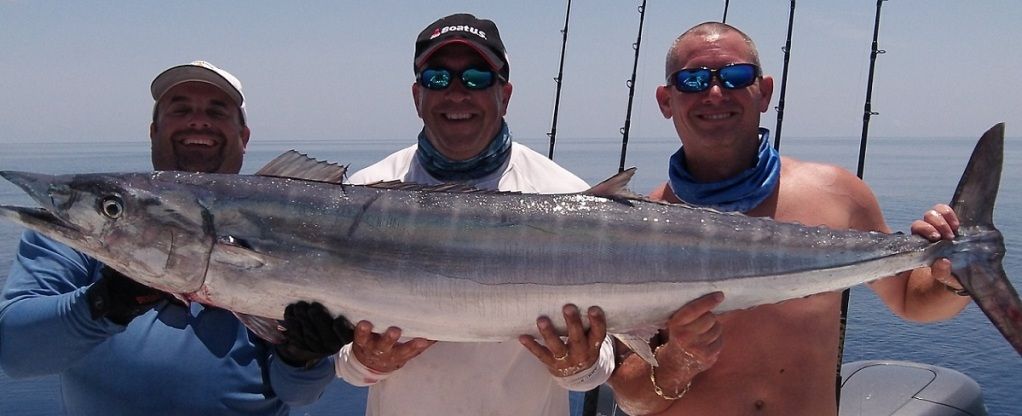 K
Leave a Comment