Home
›
Southeast General Fishing & The Outdoors
6/23 Team Sargent Tournament..... Wahoo 45.6 LBS Overall Largest fish
Hooklesslure
Posts: 170
Officer
Gary, Jim , John and myself were sponsored by the Palm Beach County Fire Rescue Benevolent to fish in the Fourth Annual Team Sargent KDW out of the Rybovich Marina in West Palm Beach. Getting an early start from Boynton Beach we met up with Dynamite Live Bait picked up a dozen goggle eyes and two dozen pilchards then headed to the fishing grounds. Decided to troll first with wahoo on our minds. My usual spread consisted of Islanders ranging from white/pink(mylar), purple/black, red/black(mylar) and a split tail mullet on the wire line.
Lines in at 6 a.m
Not 15 minutes into our troll I see what I believed to be a big bonita jump across our spread heading for the white/pink (mylar)Islander on the left rigger... bam fish on!!! Jim grabs the rod and I belt him up, reel starts screaming. I had everyone believing we had a big bonita on based on what I saw crash our spread. Jim after 15 minutes or so finally gets the fish into range so that we can now see color.... First, we all couldn't believe our eyes noting it was not a bonita but possibly a big kingfish. I yell "get the gaff" , "get the gaff its a big king!" John passes the gaff to Gary , then Gary passes it to me.... I look into the water to notice this is not a king but an awesome wahoo....Pressure is on to gaff this sucker!!!! Strike one, strike two, third time is a charm, fish over the gunnel onto the deck of the boat. High fives, "wahooooooos!!!" and a sense of success knowing now that we have a good chance at placing at least in the wahoo category. After all the excitement simmered I looked at the gaff to realize we never took the clear plastic sheath off the gaff. I guess that each time I swiped at the fish the plastic sheath moved ever so slightly finally allowing enough of the gaff to become exposed.
Continued fishing however switching gears to bump trolling the goggle eyes and pichards up the coast to LWI. In and out from 80' to 175' we did not have another bite or action. Out of libations we decided to replenish at the Sailfish Marina then head to the weigh in. Our wahoo weighed 45.6 lbs taking the tournaments overall heaviest fish. Great tournament for a great cause!!!! Enjoy the pics, peace.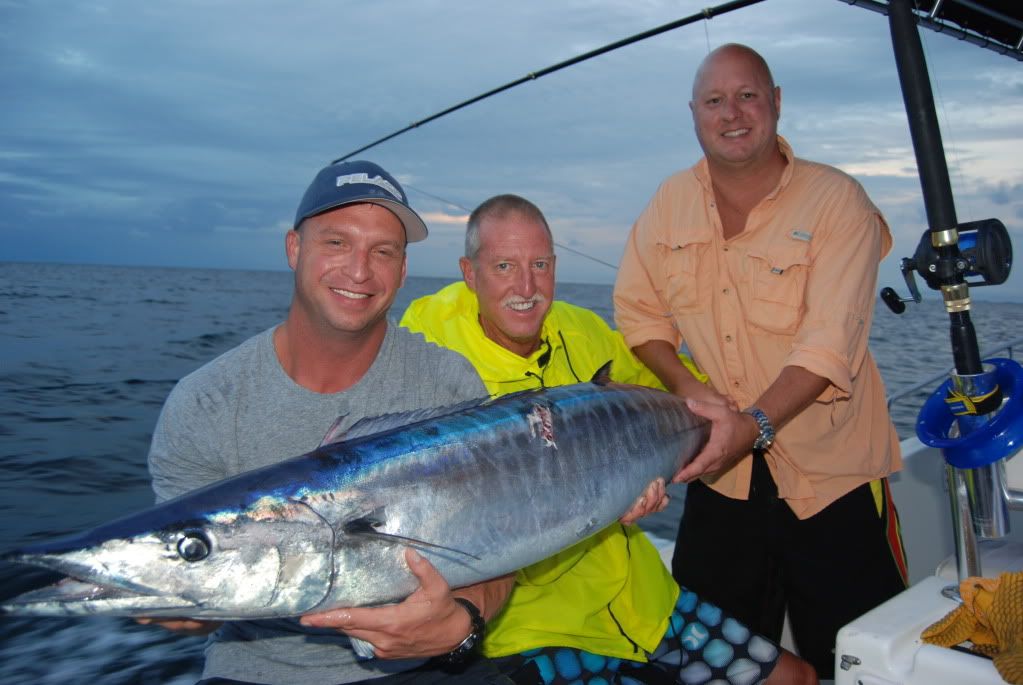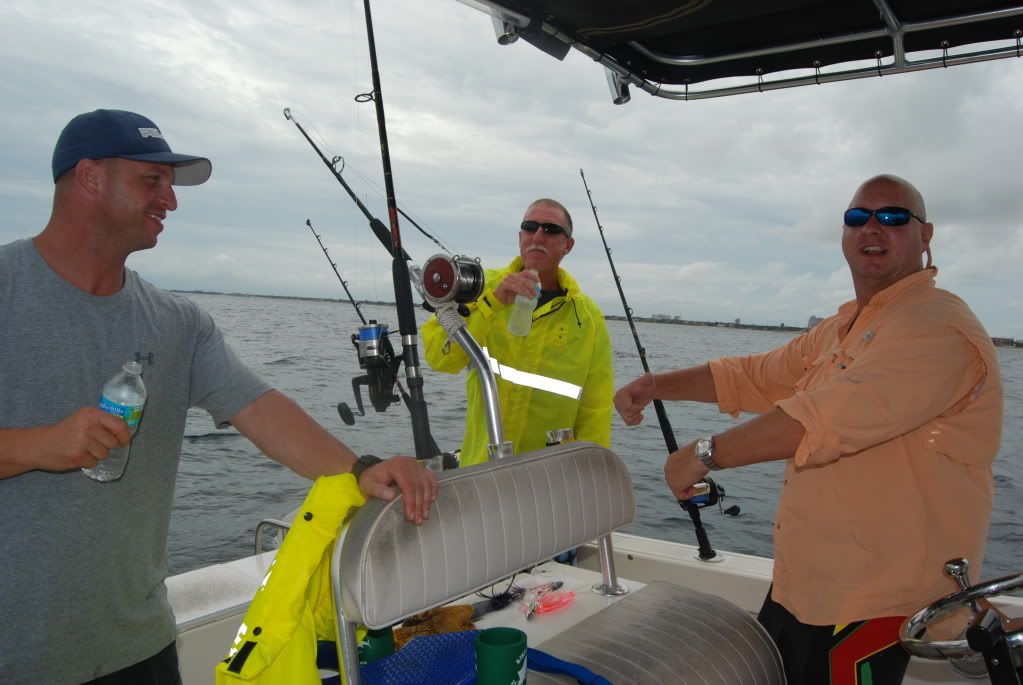 Leave a Comment