Home
›
Southeast General Fishing & The Outdoors
6-13-2012 - Port Saint Lucie Offshore Fishing Report:
Alwaysforward
Posts: 1,502
Captain
Took a vacation day today to take 4 people out today for some offshore fun. Gary, his brother Dan and his son Derek along with Gary's son AJ. Full boat today for sure. We picked up some bait from the bait guy at the ramp this morning just in case.
The way the baits have been the past few weeks, it makes for a better feeling knowing you have some before heading out. Even though we loaded up on dines on Sunday, you never know how they are going to react day to day. We will try the Gulp Shrimp spray if those dines are picky this morning.
Sunrise pics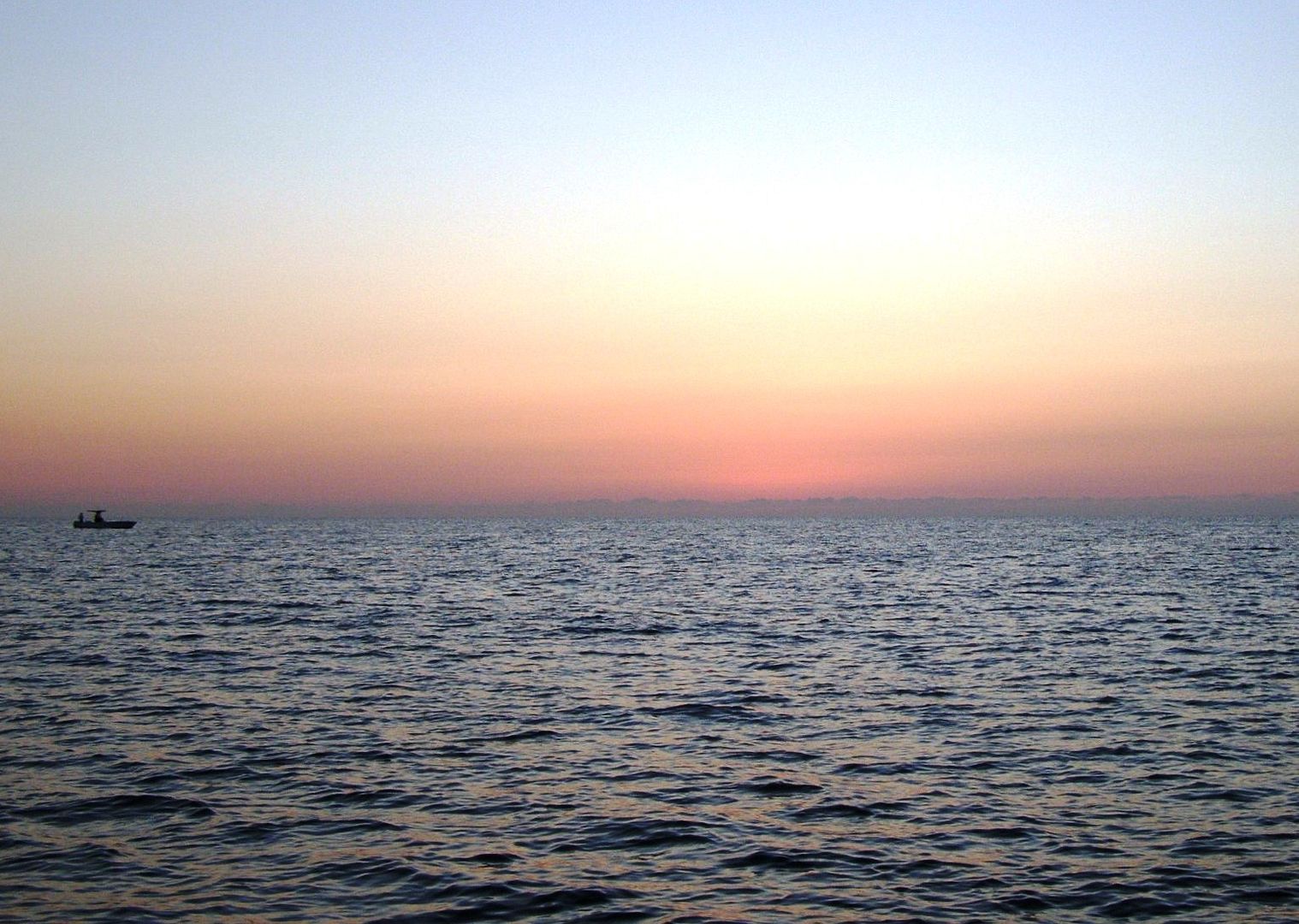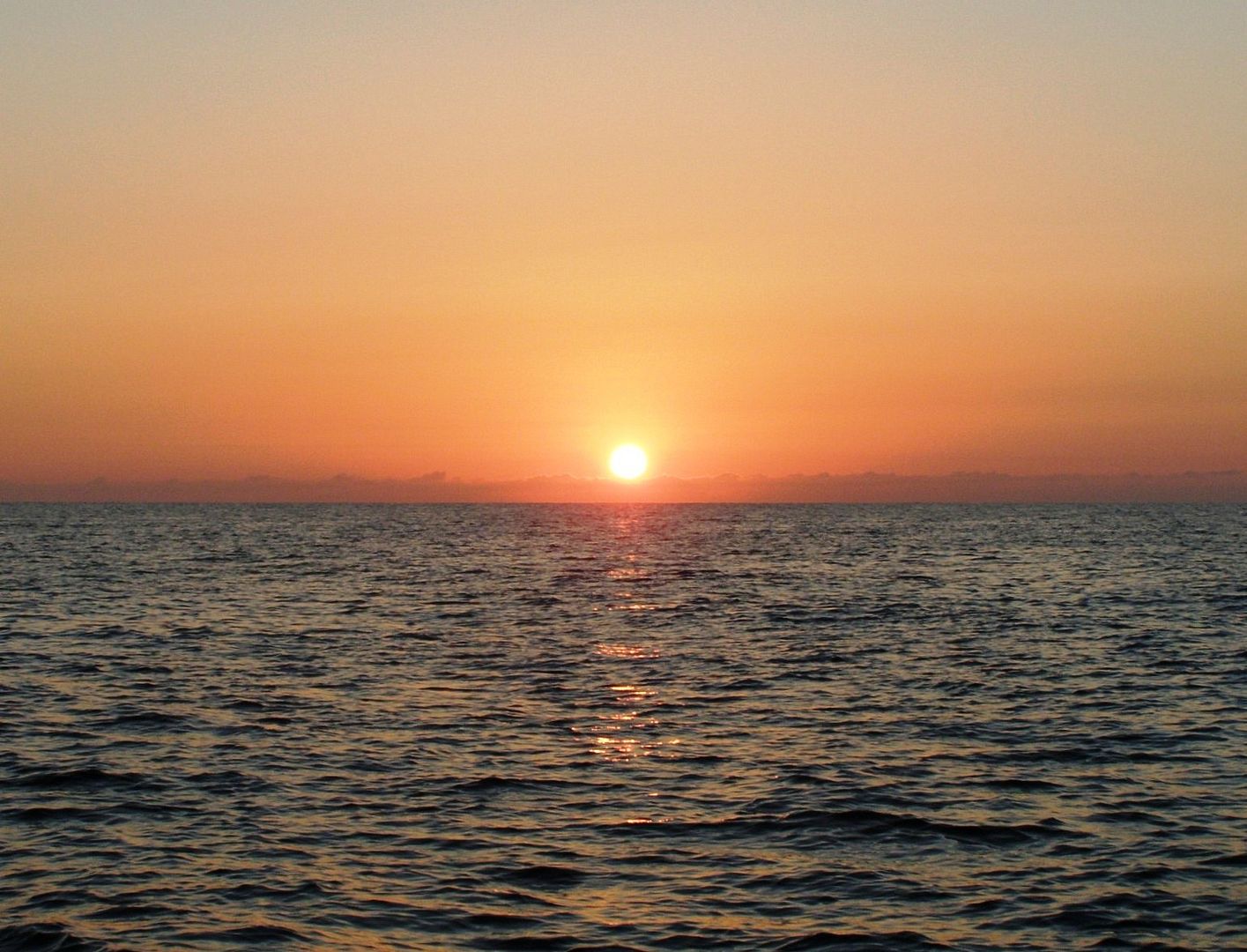 The Moon
Here is the birthday boy - Derek catching some dines.
:thumbsup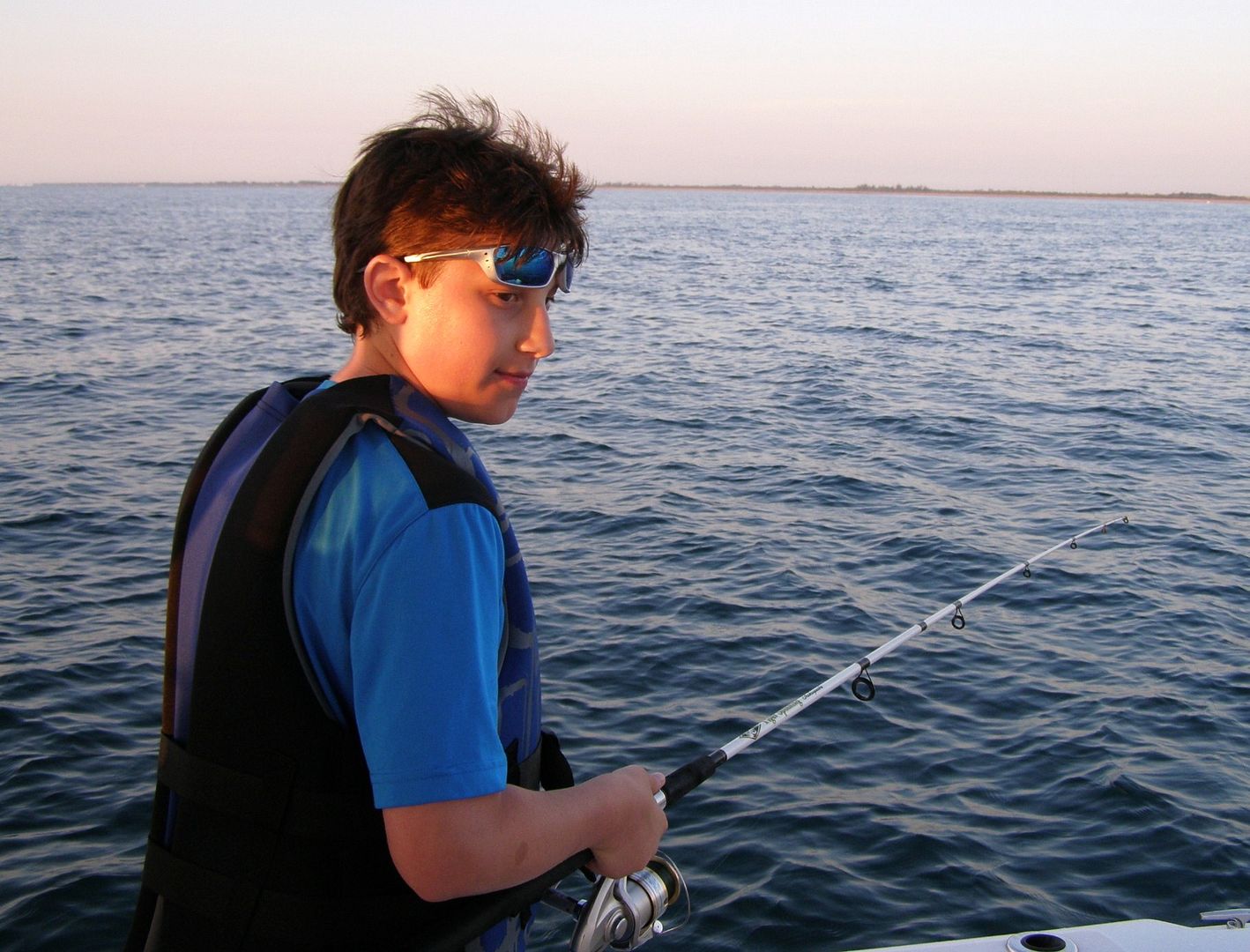 The dines were thick at Bullshark. We stopped at the NE spot with nothing doing there. Topped off both wells in short order at the Barge.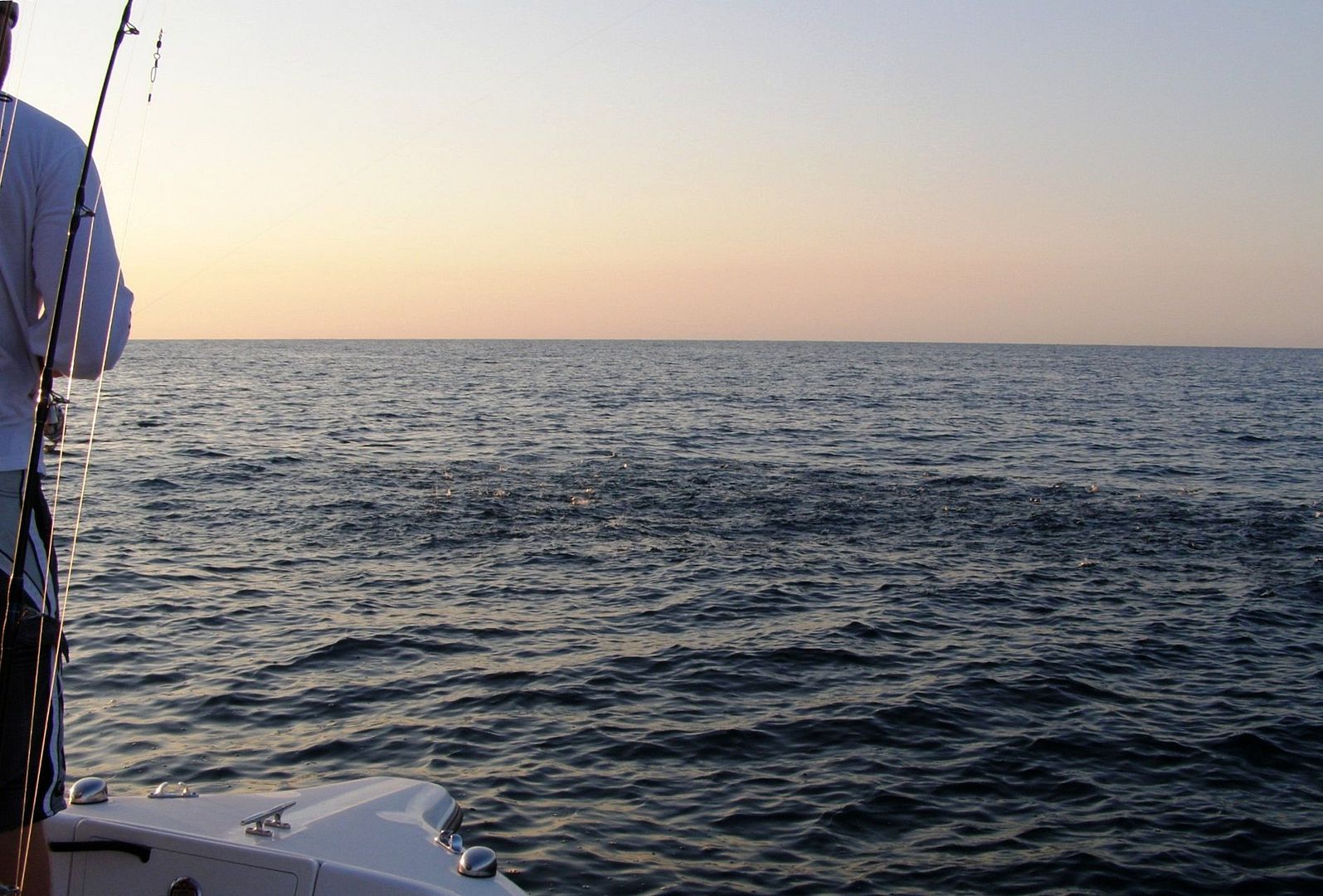 Dialed in the deep ledge off of the Loran Tower and headed due southeast. Came upon some weeds in 50ft and put on the outriggers and trolled around them to see if we could spook up a fin but nothing doing. Continued on and found some more weeds in 170ft and drifted some liveys there while I chunked up some baits.
Move onward and spotted this tree in 460ft northeast from Push Button Hill down off the Loran Tower.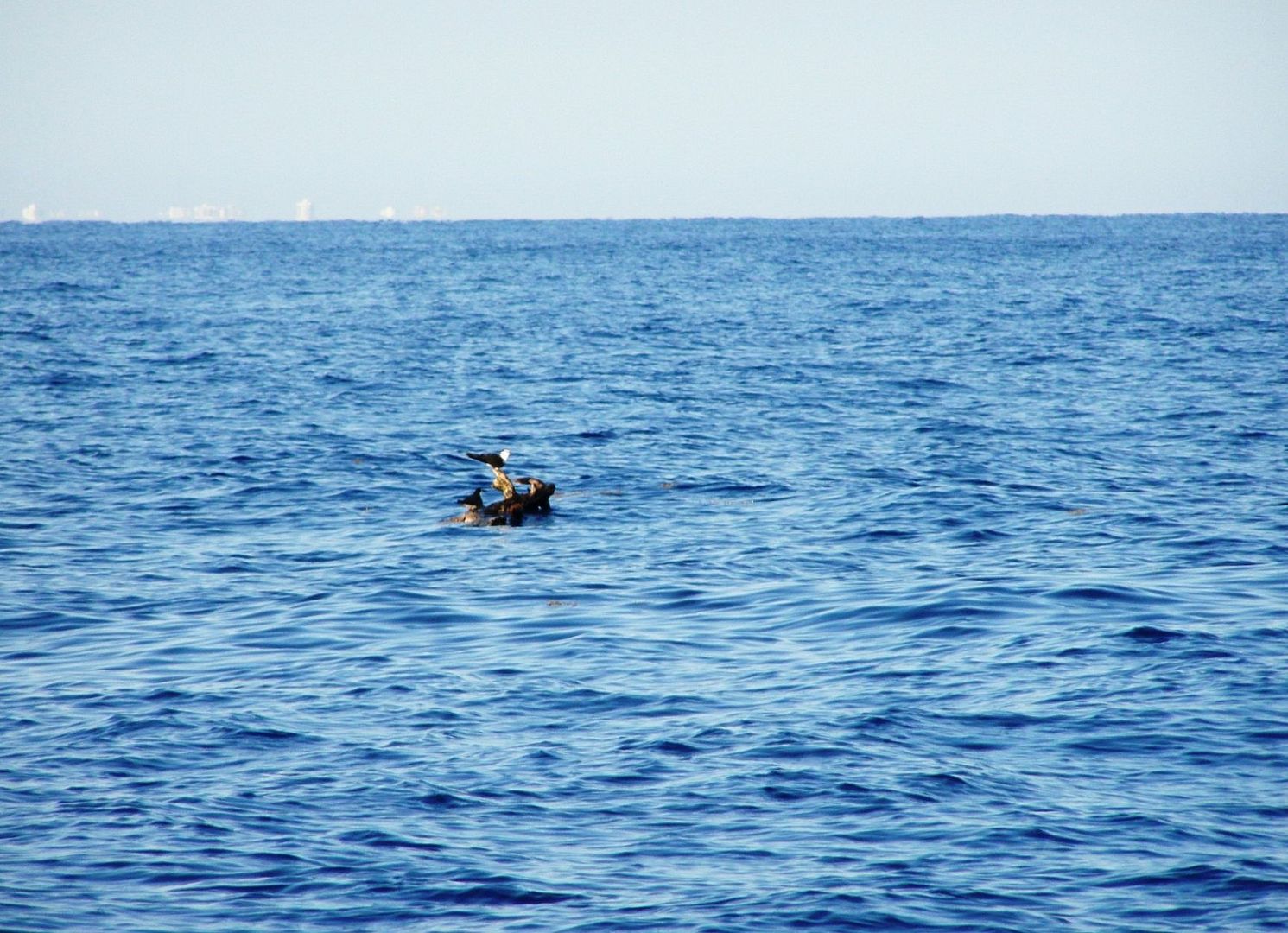 Before pulling up we got the baits ready as well as some chunks. Pulled up and the chinese fire drill was on. Had a couple fins in the box before 8 am. Had a couple more swimming around with one that we left in the water but they never got hooked up. Worked this area for another 1/2 hour without a bite.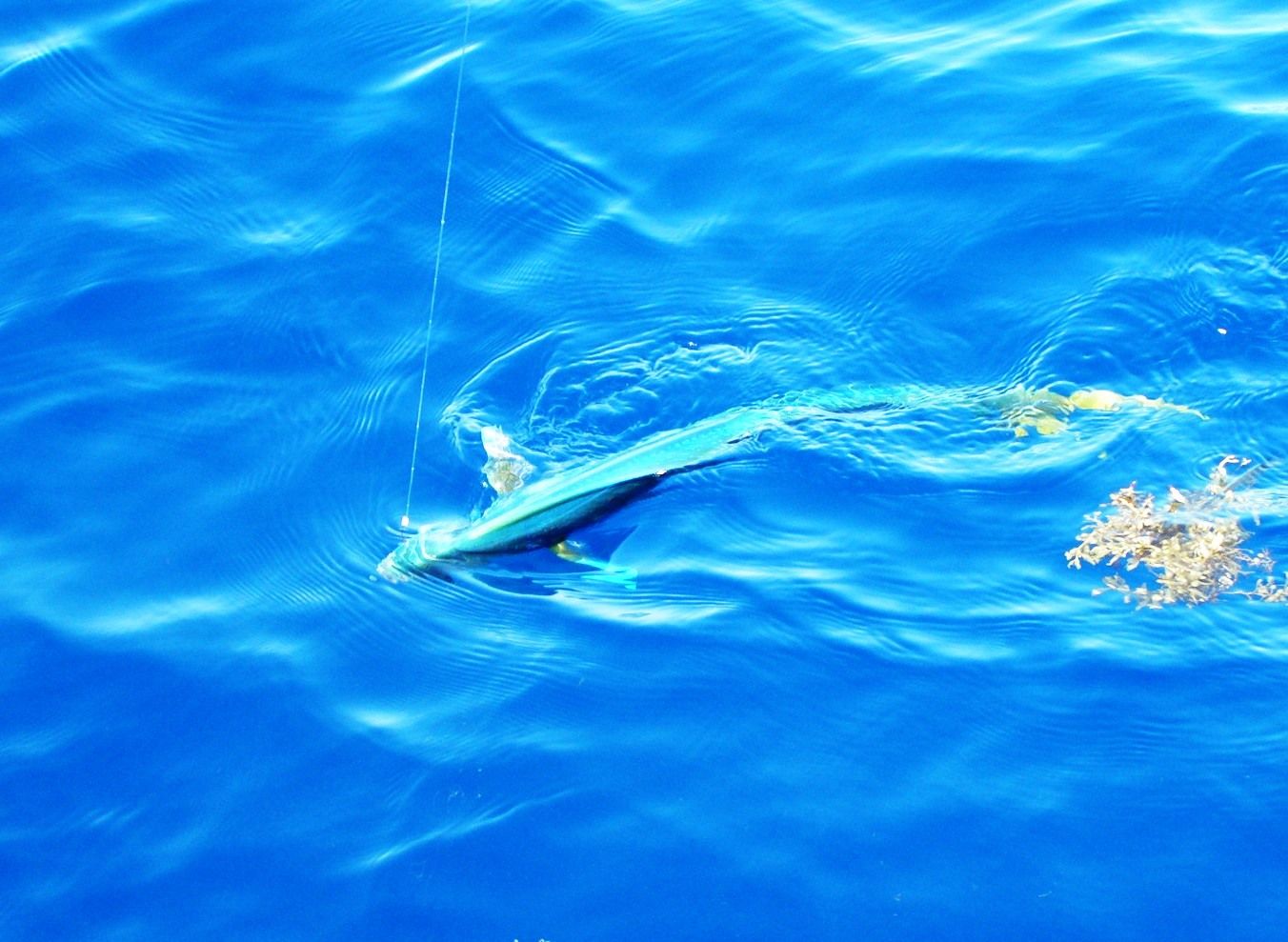 Here is Gary & Derek with Dereks first fin - Congrats Derek - Awesome job :thumbsup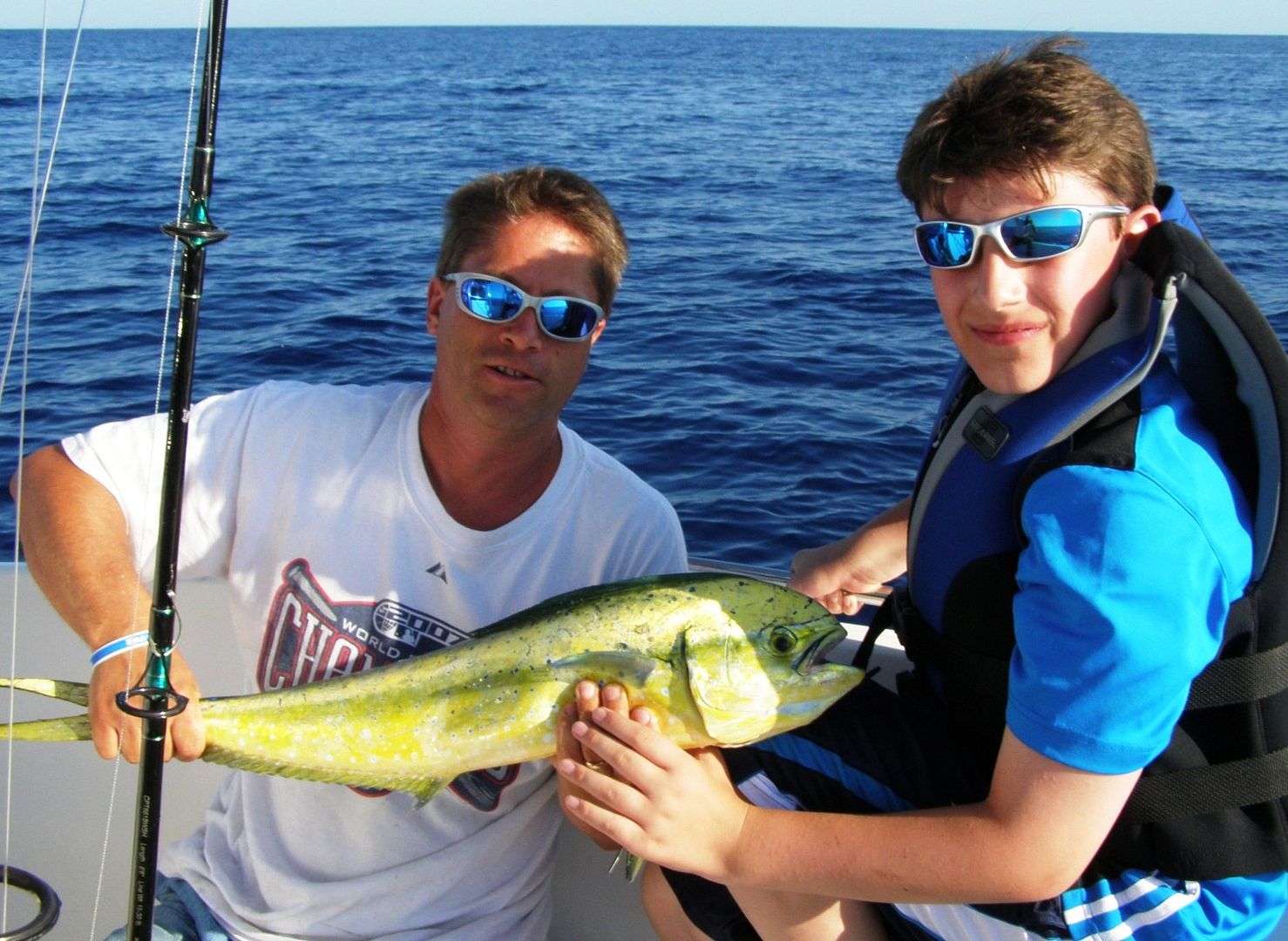 Here is Garys son AJ with the other fin caught off this tree - Congrats as well AJ :thumbsup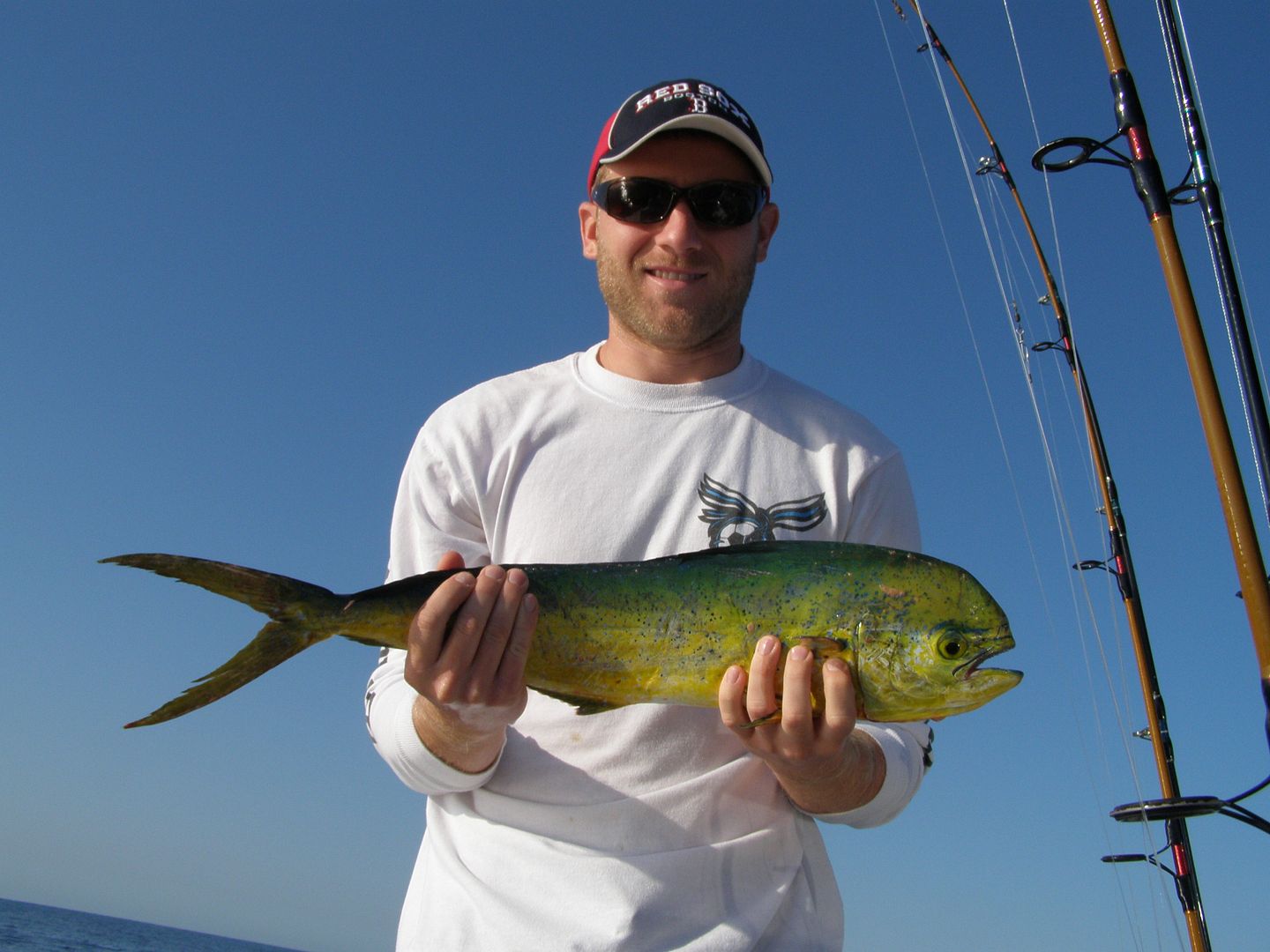 CLICK THE PIC BELOW TO SEE A GOPRO VIDEO OF DEREKS FIN
We continued SE from here in search of the large matts of weeds that were spotted out in 800ft yesterday down off Palm Beach. AJ spotted this log in 800ft with nothing on it but some baits. Worked it a bit but nobody was home.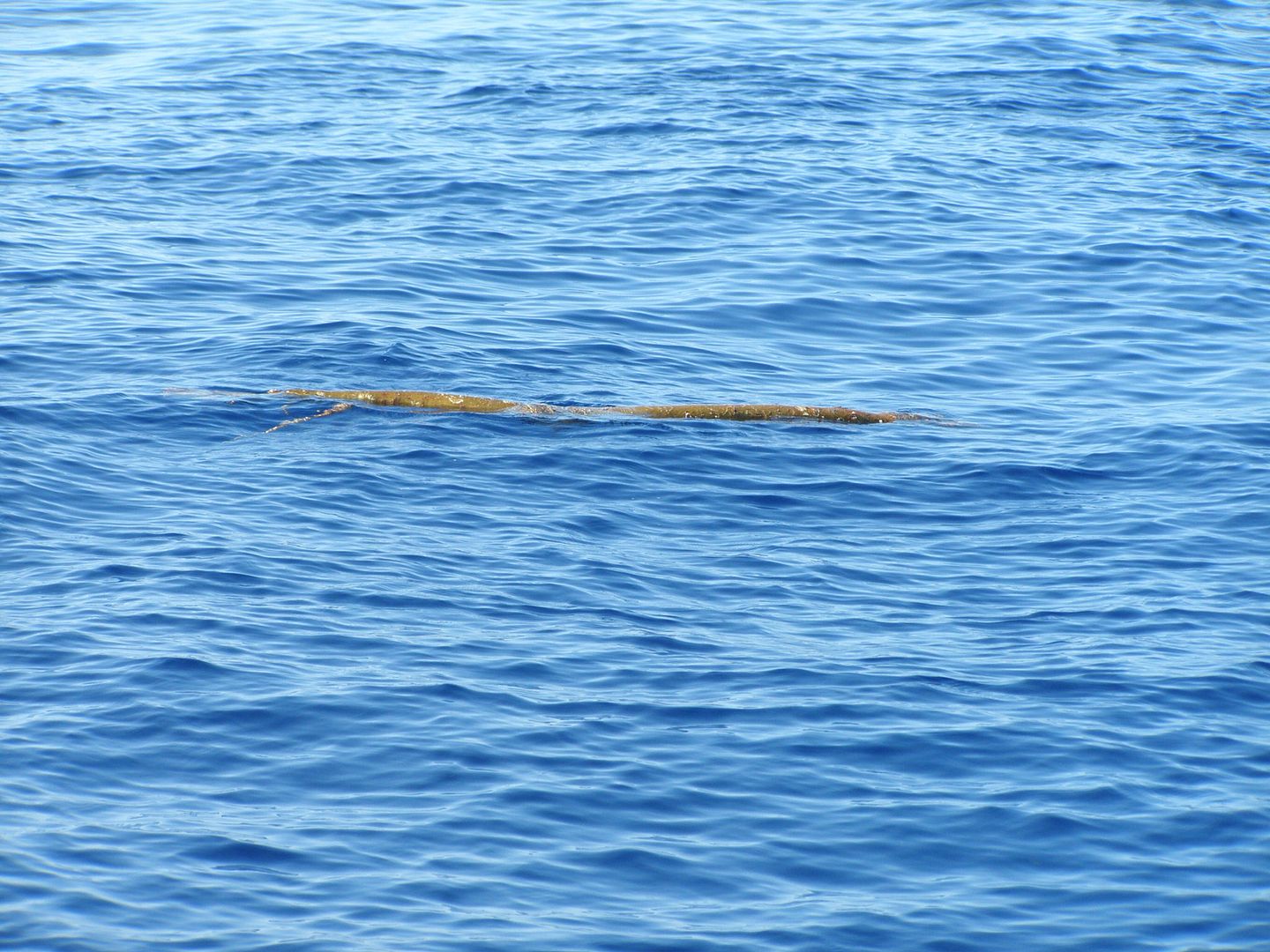 CLICK THE PIC BELOW OF THE FISH THAT WAS BELOW THIS LOG
Next we spotted this hard hat out in 1000ft
Not to far from the hard hat was this guys shoe :grin If only it was a Flip Flop :grin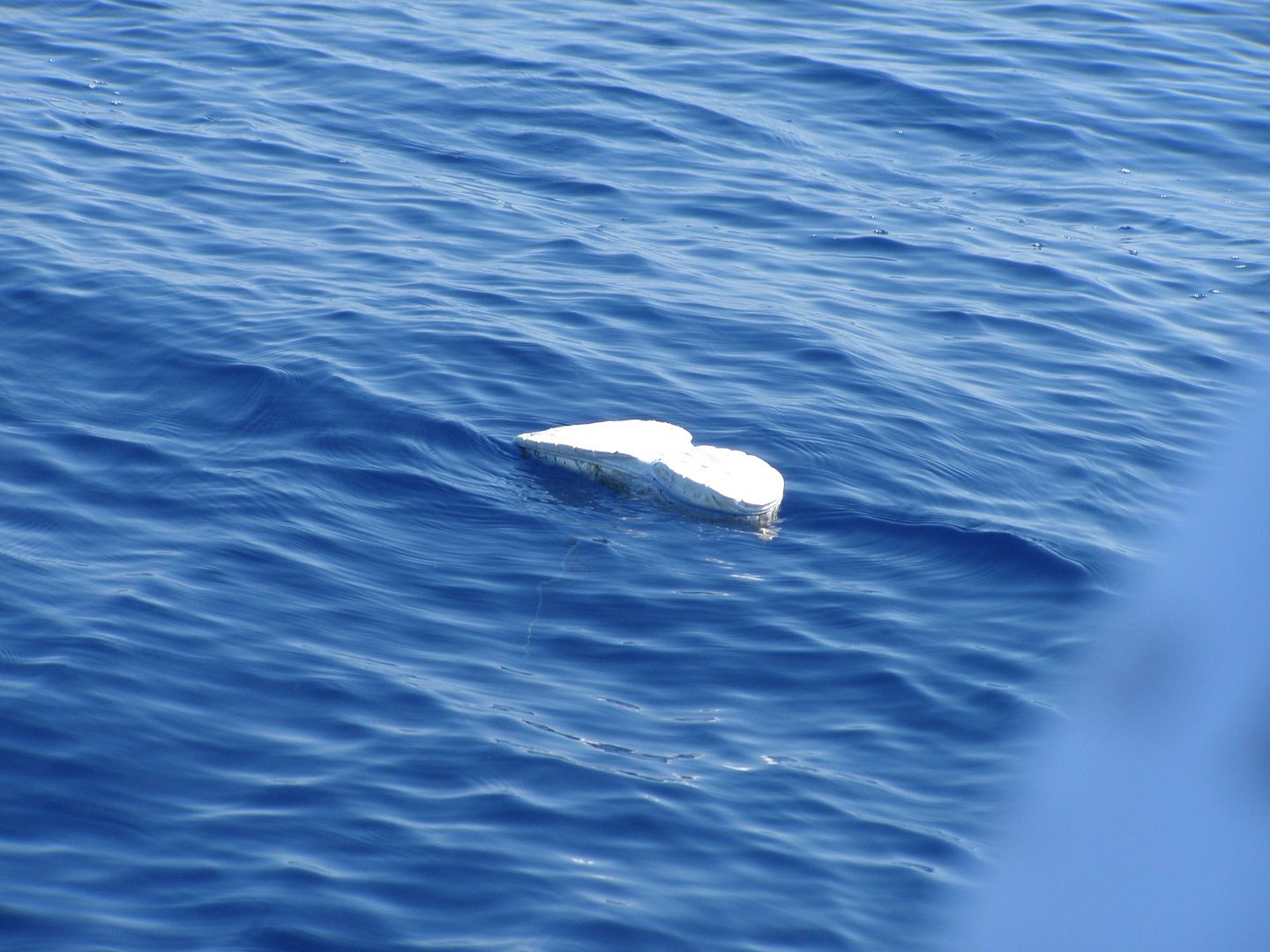 Thought we hit the motherload when we spotted this out in 1500ft. No one home. We did find a pc of bread floating not to far from here so someone has already picked this tree clean before us. Never did find the large mats of weeds today.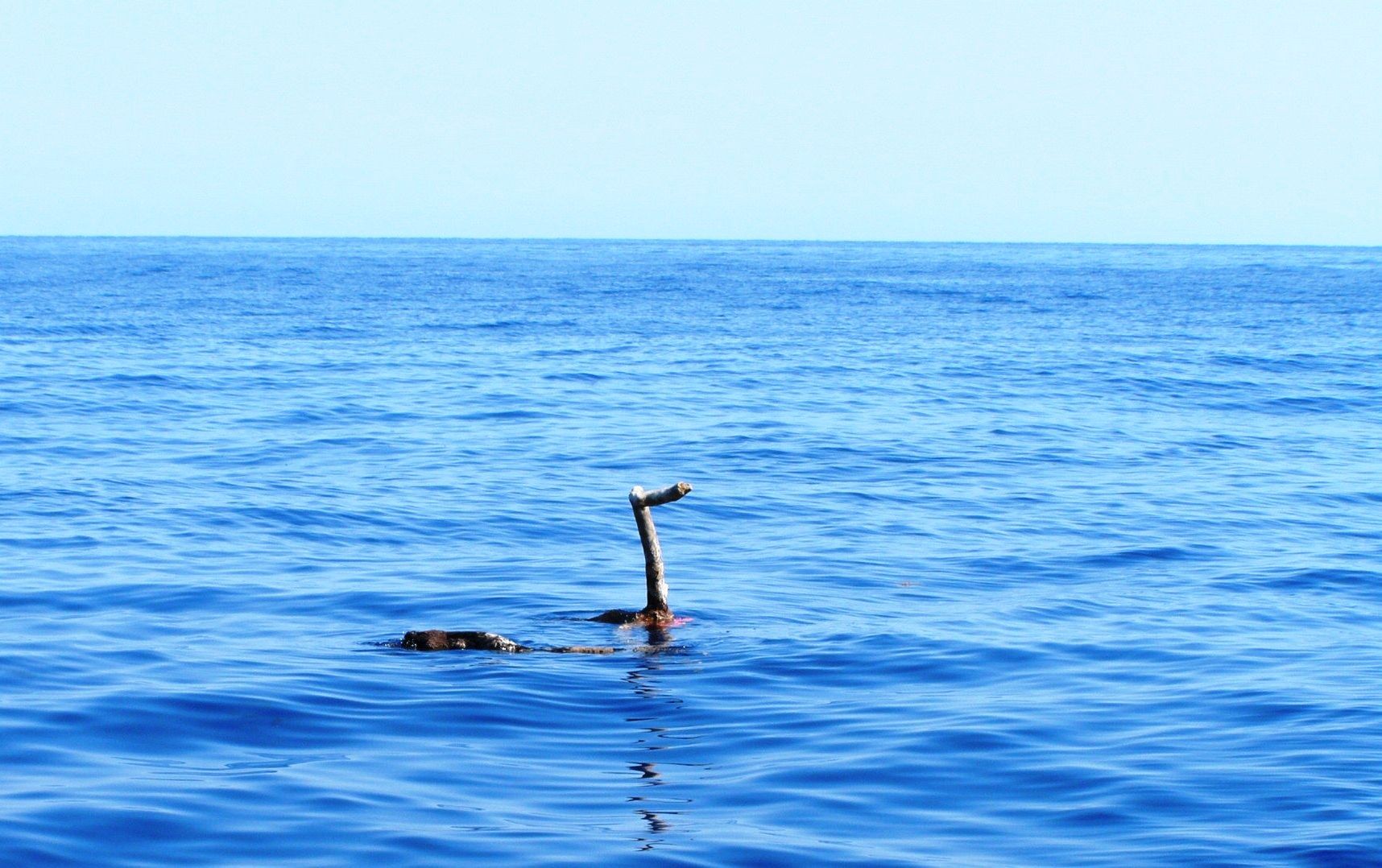 CLICK THE PIC BELOW TO SEE WHAT WAS BELOW THIS TREE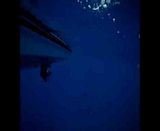 Made our way back to the Hill and opted to drift some liveys down the ledge. FISHON...
We get a double header... Dan hooked up on this nice BFT drifting a dine along the ledge and at the same time the downrigger gets hit (75ft down) and AJ pulls in a monster Bonita.
Here is father & son :thumbsup
It was after 12 noon but after spotting a lot of action on the surface we opted to put out the daisy chains to see if we could scare up a mid day BFT on them. Gary gets hooked up just as we were gonna pull the plug on the BFT trolling.
Congrats Gary :thumbsup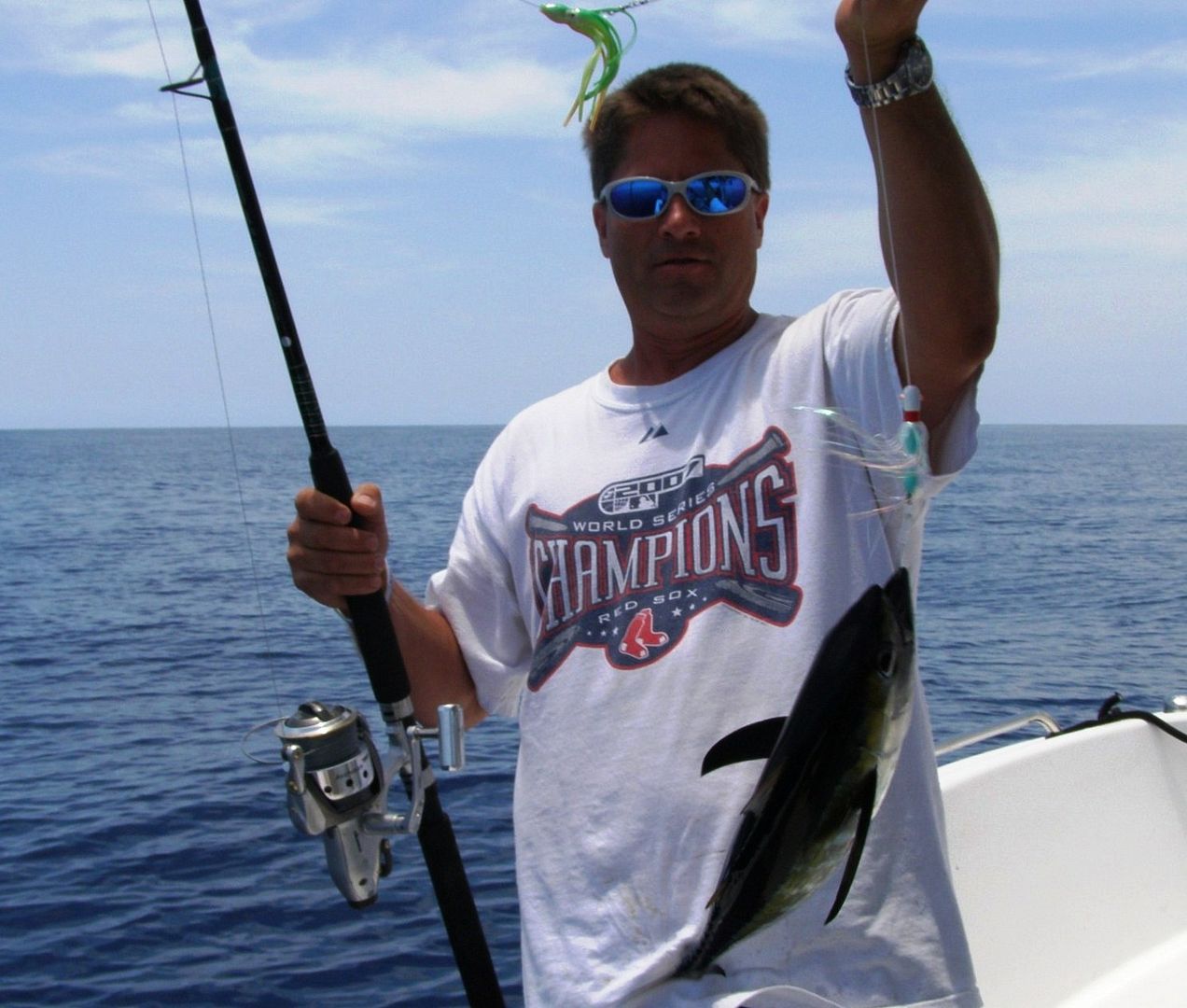 We head due west and found a nice weedline in 80ft and put out the riggers to bump troll along them. The the Flip Flops started showing up.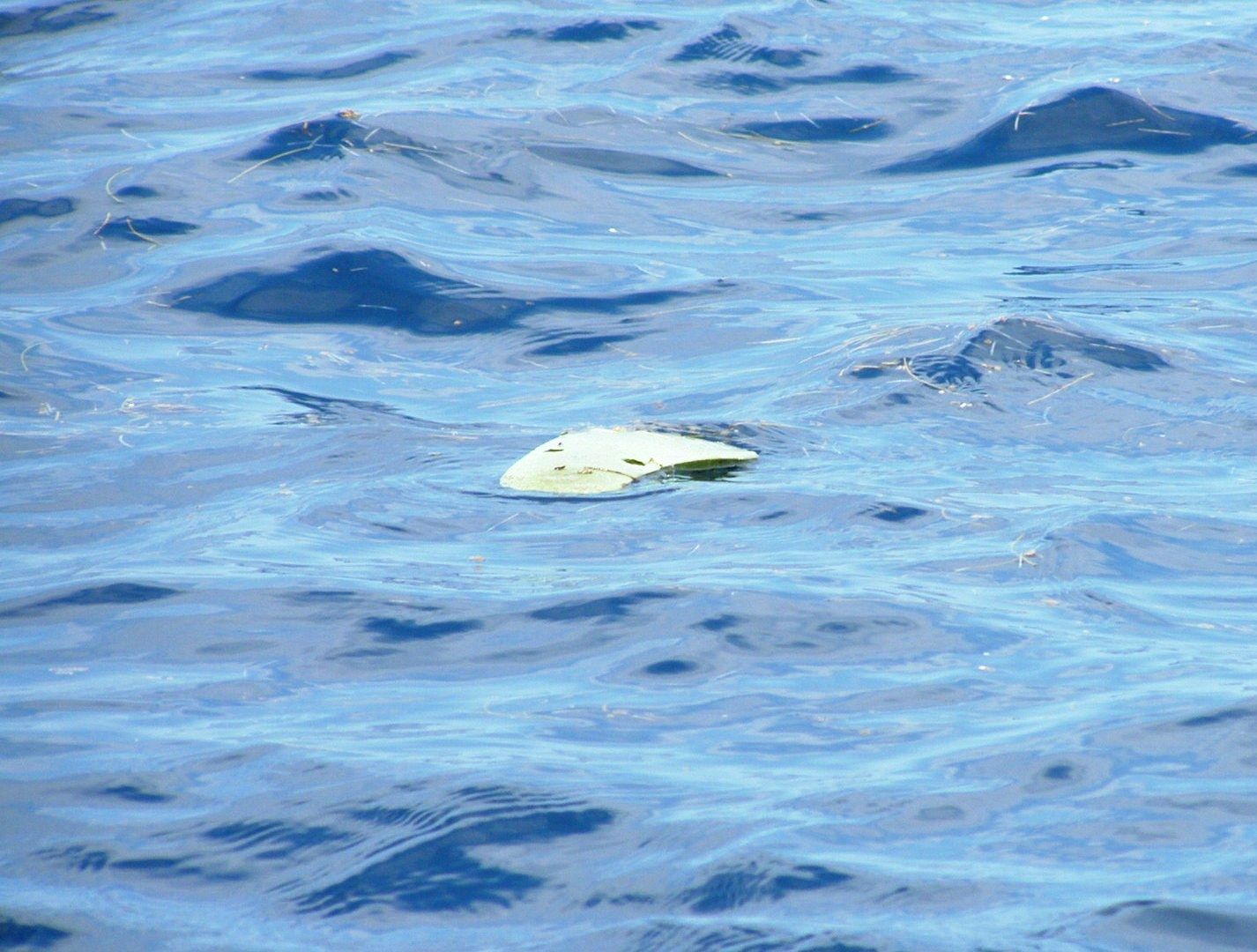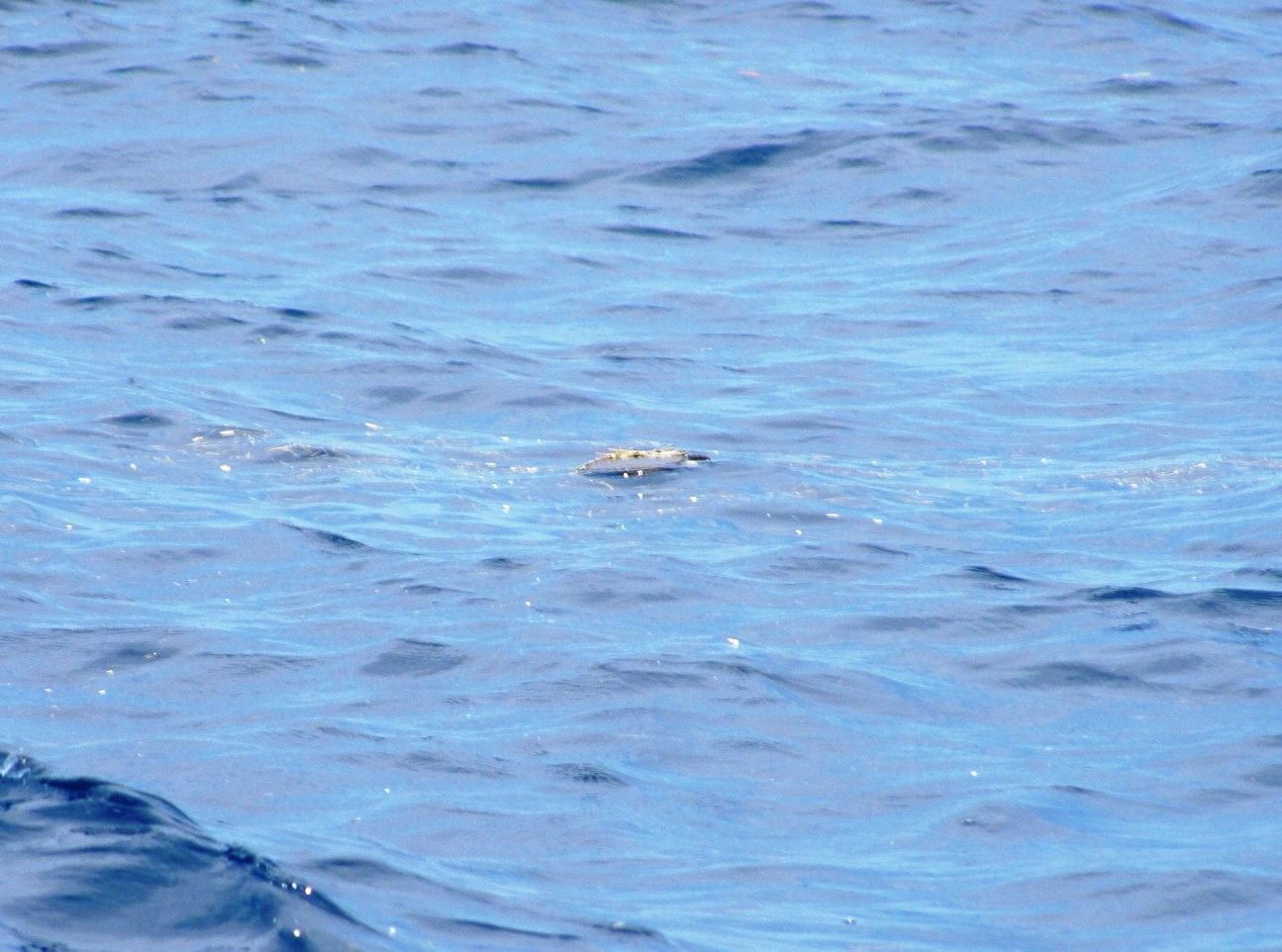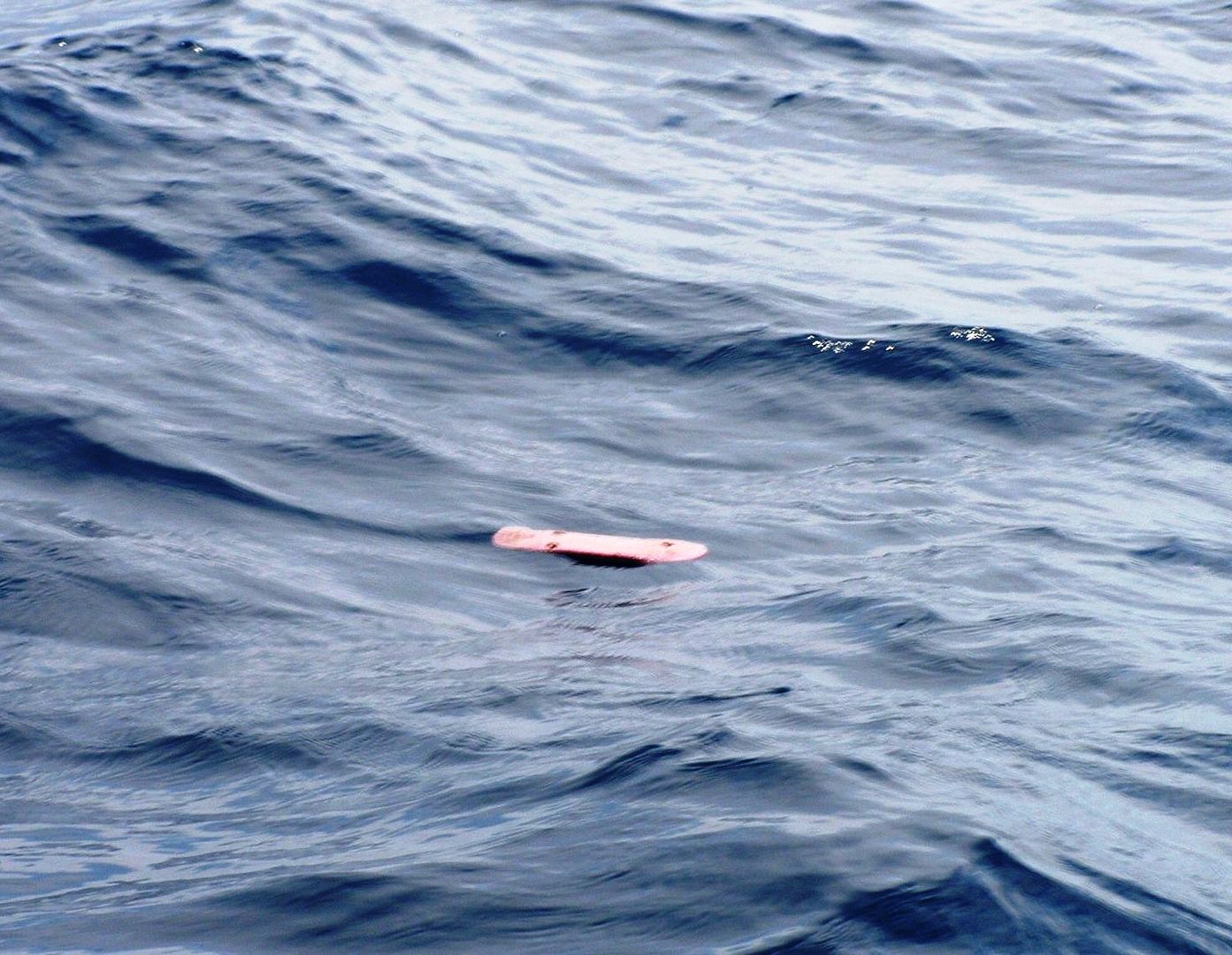 I only got pics of (4) of them but we spotted 6 all together in a 1 hour period while trolling this line. You would think we would have caught some more fish :grin
Here is the crew back at the dock: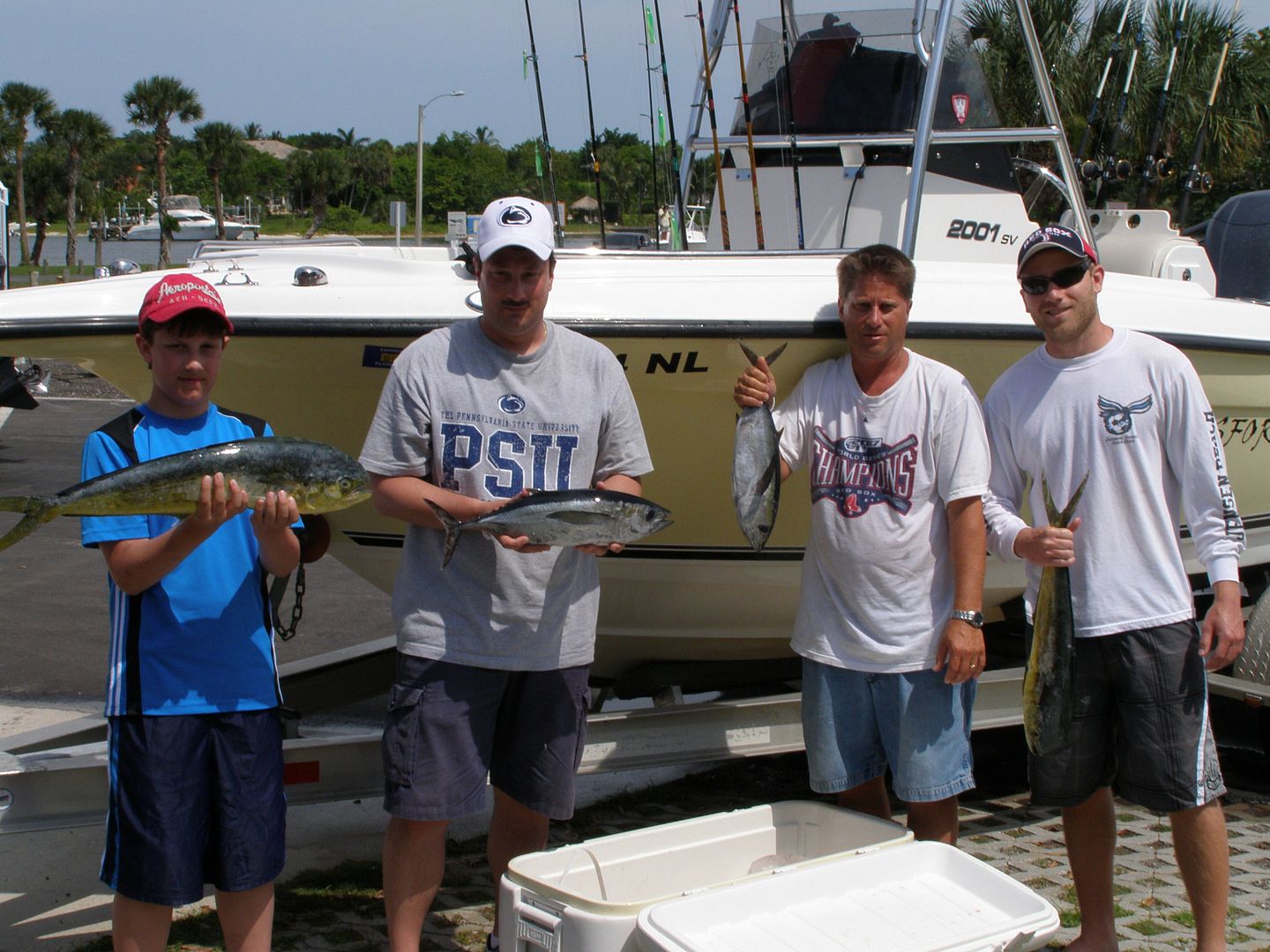 As I am saying goodbyes Dan walks up and said, hey look :hairraiser
They spotted (2) more flip flops someone left on the sidewalk in front of my truck... Go figure. Taking my youngest son Tyler out on Saturday so maybe this means good luck for that trip. We are sailfish hunting unless he changes his mind. Hope the weathers good.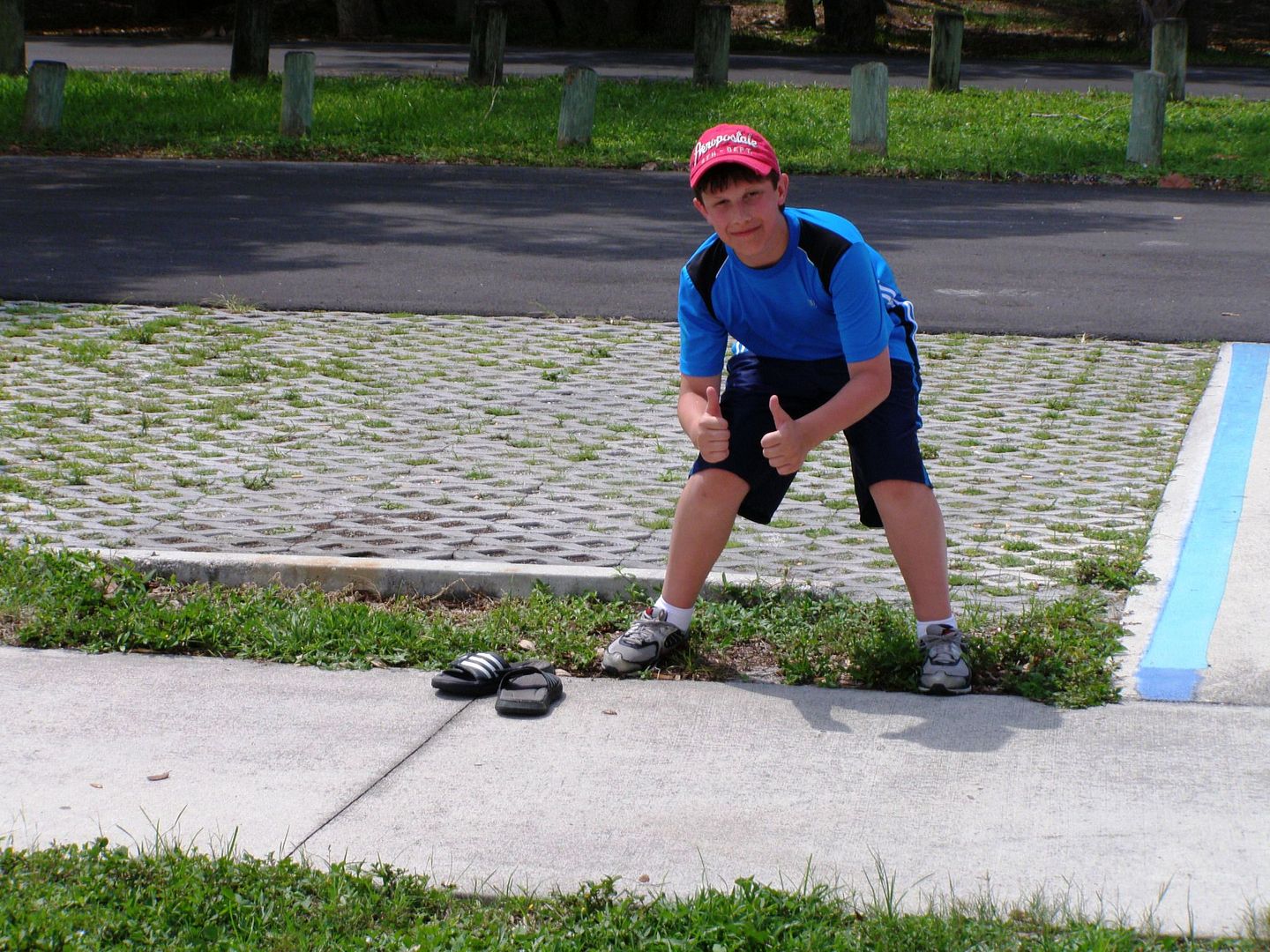 I got a shout out a few times by another forum member but can't remember your name. Please post up so I can properly Thank You for giving us a heads up today :thumbsup
Today's Tally
1 Bonita
2 Fins
2 BFT
How did you all make out today?
Tip of the day
This is my set-up when I fish a weedline for fins. I posted this one previously before the big crash of 2011. :grin
Scenario #1 - Weeds with NO bait, birds, or fishes busting the surface:
• Pull up to the weedline and determine drift direction. After a minute you will have a drift line on your GPS as well as knowing how you're drifting in relation to the weeds which are even more important here.
• Let's say your drifting inline with the weeds now in the southern direction (weeds going north and you're on the west side of the weeds). Pull up to the spot you want to fish and drop a livey in.
• Place that rod in the Starboard rear rod holder then drive away from the weedline at a 45 degree angle southward then back up to it again at a 45 degree angle while the whole time pulling away from the first drop while that line is in free spool with the clicker on to keep it from back spooling.
• Now drop in the next lively and place that rod into the Port side rear corner rod holder and drive parallel to the weeds approx. 20-50 yards or so.
• Note: Both baits must be hooked through the nose if the current is strong (3 knots+).
• Now take a spinning (third) rod and hook bait in the back between the dorsal fin and tail. Toss this livey just off the back of the boat approx. 25-30ft. This one will splash at the surface and make a commotion like wounded bait. I installed a rod holder just to the port side of my motor and keep this rod in that location.
• Now take another spinning rod and hook a livey through the nose and keep it in the Livewell at the ready.
• Next take those chunk baits you chunked up in the morning after catching some livey's and occasionally toss some out along with a few squirts of menhaden oil & menhaden milk as you drift.
• Work this area for about a 1/2 hour then move on down to the next fishy location.
• By fishy location I mean a stronger current, birds, bait, larger patches of weeds and then repeat the steps above. It is a lot of work alone but very rewarding when you locate the fish. Trust me.
• If you find that you're not drifting along the weedline, but away from it, I put out the outriggers and slow troll livey's along the weedline instead of doing what was noted above.
Now if you pull up to a weedline and there is fish busting the surface, birds diving or bait jumping all bets are off on what I stated above.
Scenario #2 - Weeds (or any debris) WITH bait, birds, and/or fishes busting the surface:
• Before you pull up, hook a livey in the nose on a spinning rod then put a piece of chunk bait on another spinning rod.
• Pull up to the commotion and toss out a handful of chunk bait on them then toss in the livey and chunk bait and hold on. Once one fish is hooked up grab that rod until the fish calms down (stops jumping) then put it in the rod holder.
• Hopefully by now the other rod is hooked up. If so, get another rod rigged and ready and bring in the first fin then toss out another chunk bait rod.
• Continue using chunk bait to save the livey's for later until they stop chewing on the chunks. When they stop biting the chunks, switch to the livey's.
On a side note:
• Work the weedline for a few miles and hours and if nothing is chewing, move on to the next one.
• It is important to save some of your leftover baits from a previous trip. I like sardines or greenies the best. Freeze them in saltwater from your well in Ziplocs in packages of 8 to 10 baits. Bring a package on each trip and chunk them up right after you catch your morning baits so you are prepared for a Chinese fire drill. I store them in Tupperware containers in my freezer in the garage.
Random pics on the day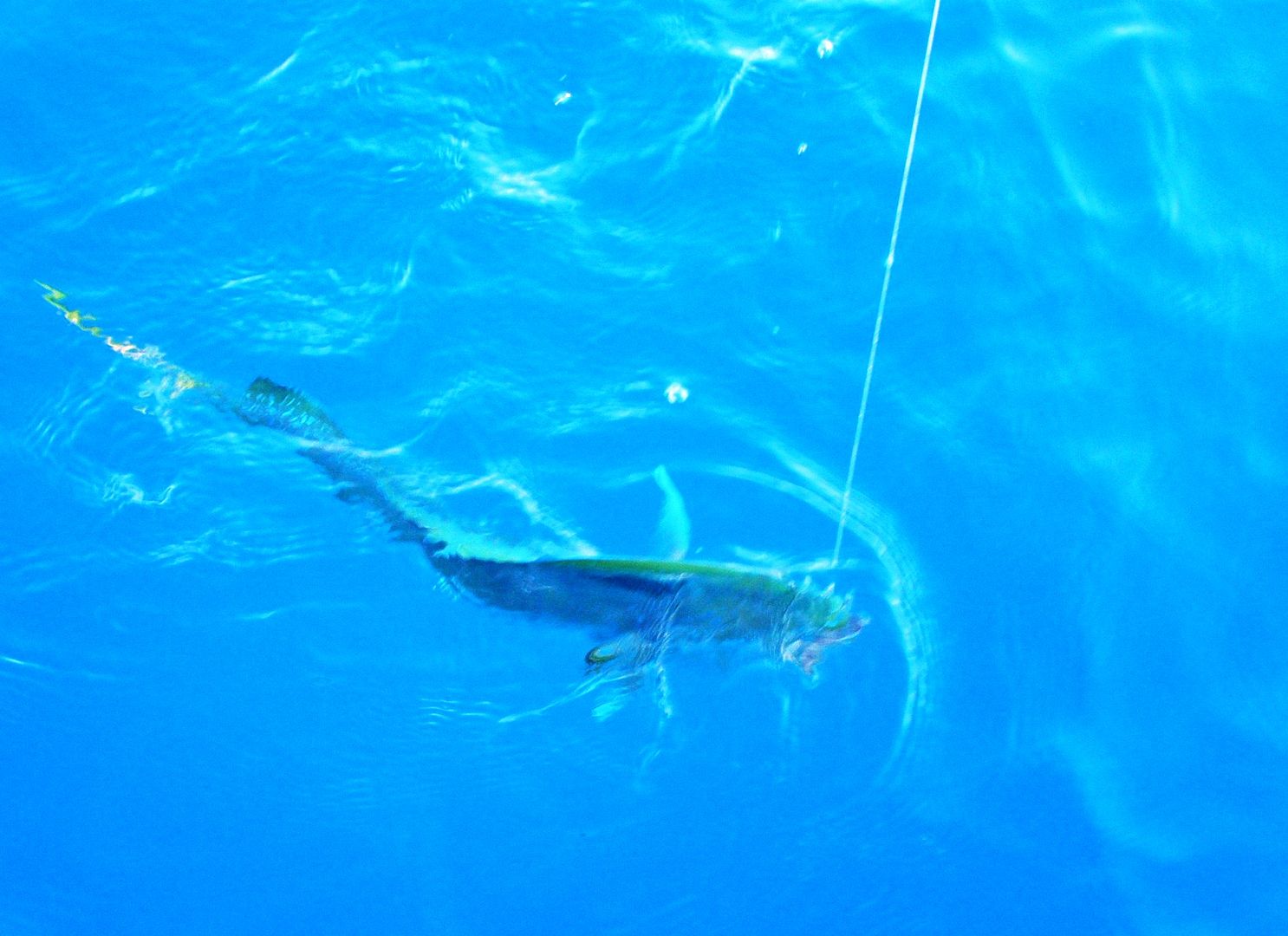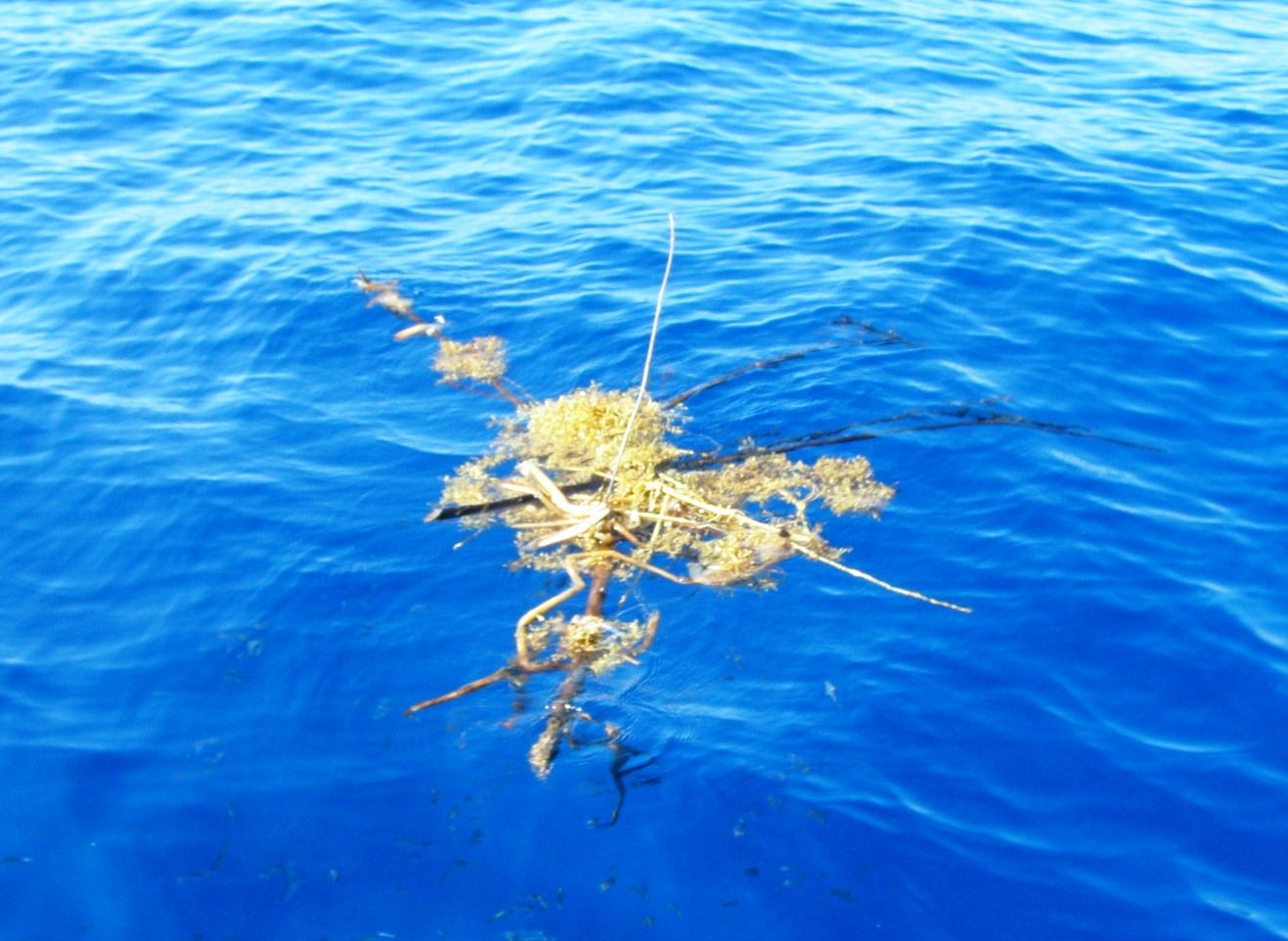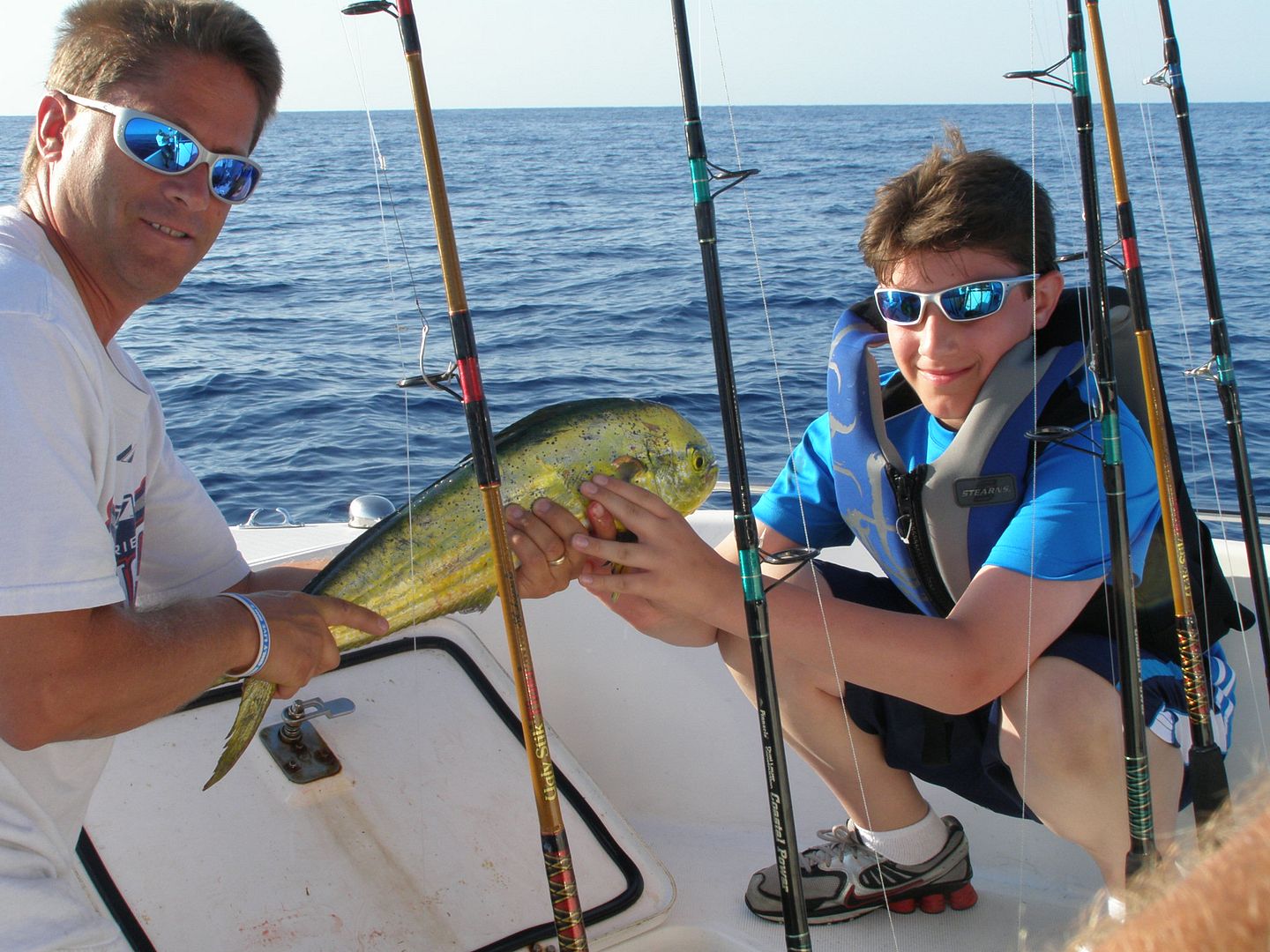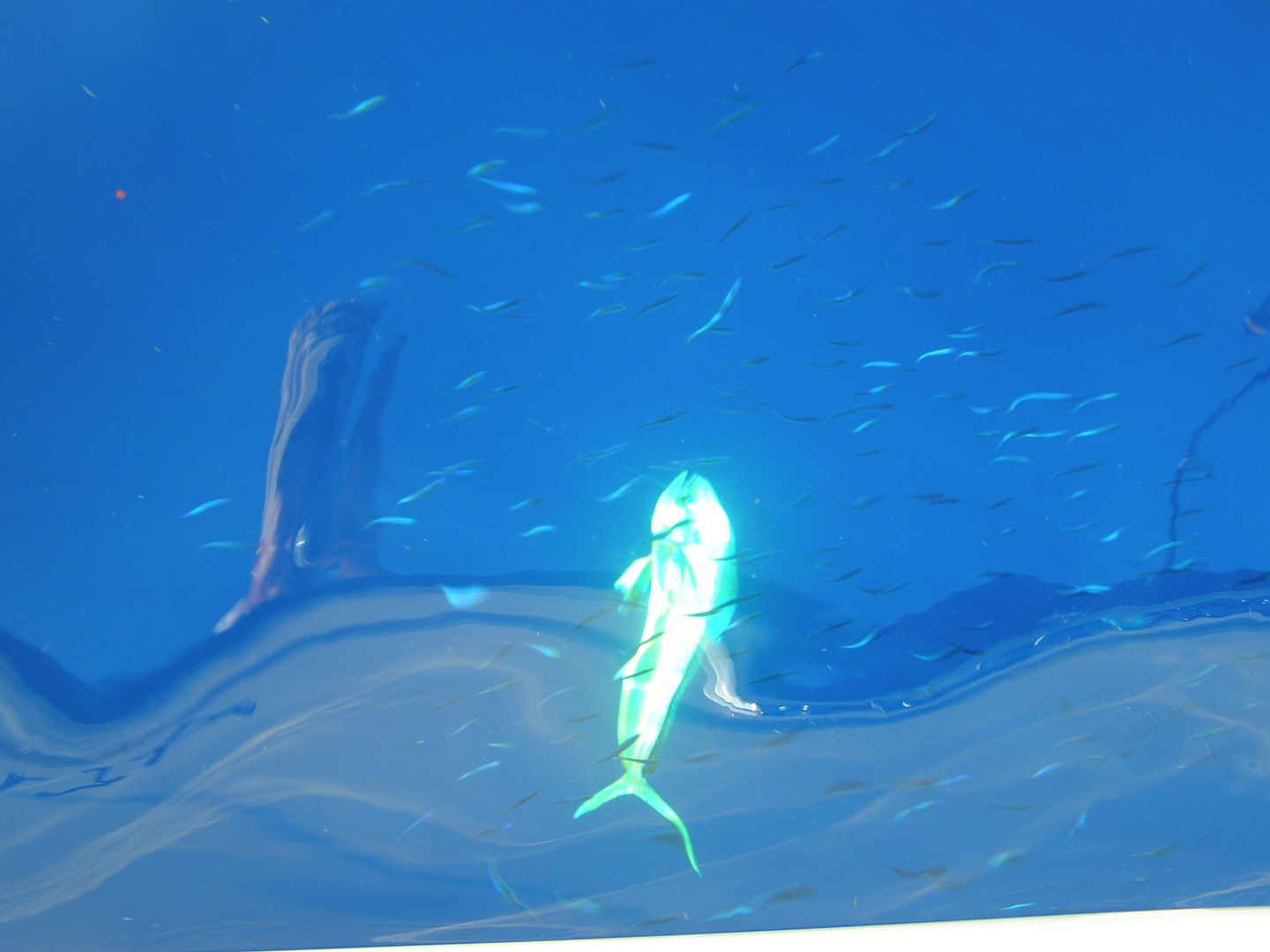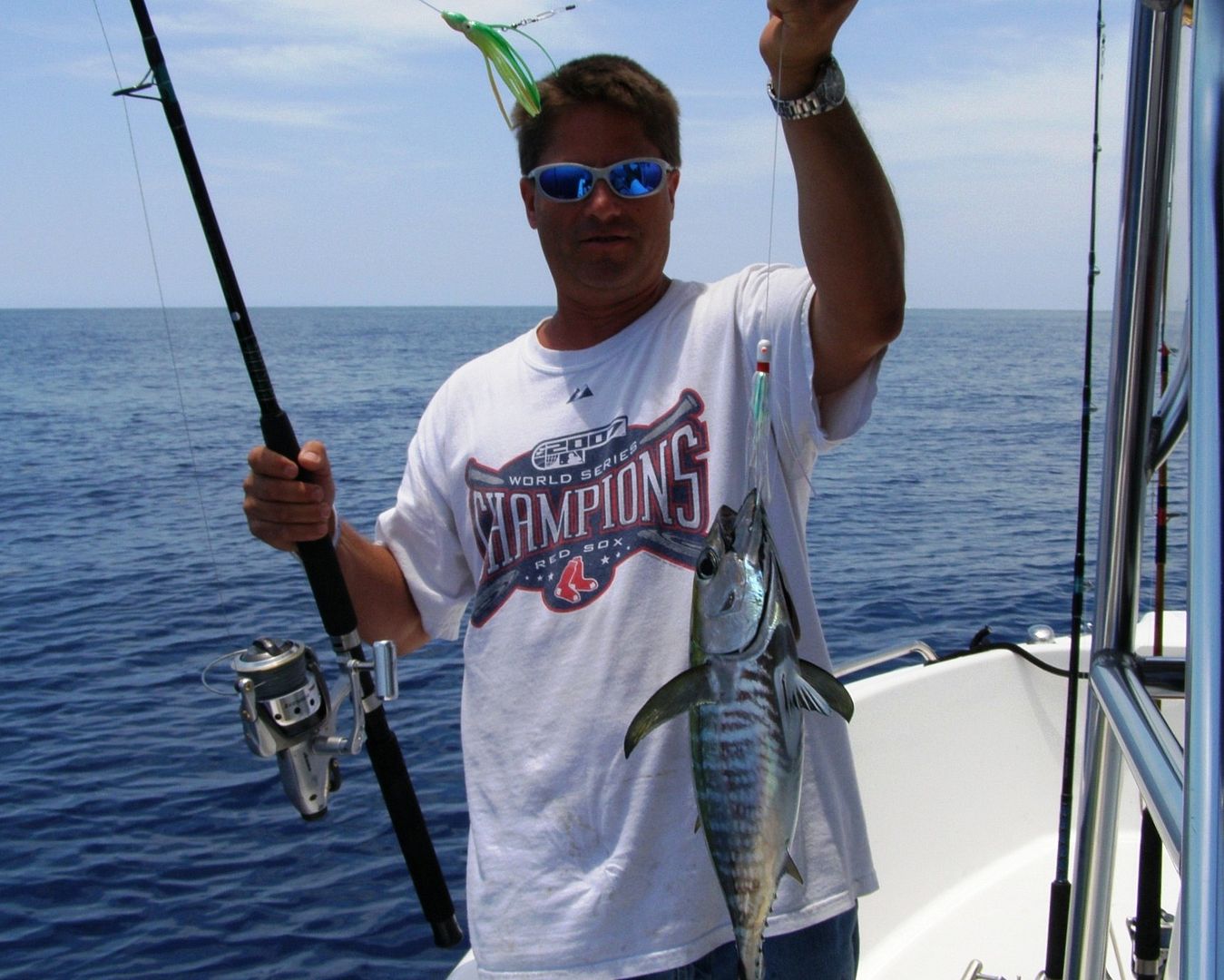 ALWAYSFORWARD, NEVER STRAIGHT...
Leave a Comment