Home
›
General Paddle Craft
Two great days on the Indian River Lagoon, FL
Redfish Chuck
Posts: 107
Officer
It's been a while since I have been able to spend some time on the water, but this past weekend I took advantage of the good weather and set out on a solo trip looking for Redfish and Trout. I hit the launch at day break and worked my way south along the west side of the river. It didn't take long to find thousands of Finger Mullet and Glass Minnows looking very nervous, so I started fishing the Mullet pods with a Zara Spook Jr that didn't take long to get noticed. On my third cast I pulled a nice 21 inch trout out of the Mullet pod. A short time later I came across Glass Minnows being crushed by Trout, Ladyfish, and Redfish. This time I jumped out of the yak and grabbed my 6 wt Fly Rod and did work for about an hour landing 7 Trout and about a dozen Ladyfish! The Redfish didn't want to play with the Fly so I switched to a D.O.A Cal that I rigged on a Mission Fishin 1/16 oz Jig Head that did the trick.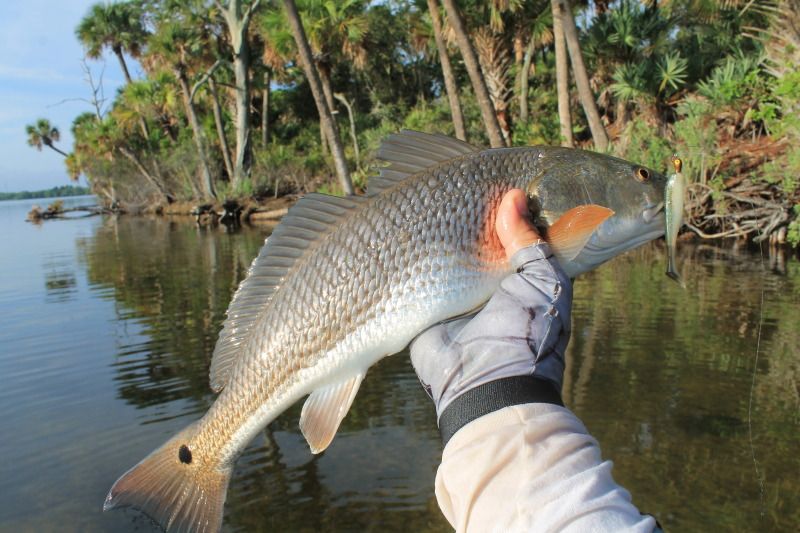 I worked the shore line in only about a foot and a half of water and found the Redfish and Trout to be only a few yards from the shore, This made it easy to find them because everytime they moved the Glass Minnows would jump from the water. So when the Minnows would jump I would cast just past them and it was game on!
Total for the day was:
6 Redfish to 24 inches
16 or so trout to 23 inches
20 plus Ladyfish.
On day two I was joined by my good friends Pepi and Aaron. We launched at the same spot I had fished the day before and found the Baitfish to be in the same area. First up Ladyfish for everyone, there must have been thousands of them pressing the Minnows up to the rocks. We moved on after catching a few each with Redfish on our minds but this was not to be.. The Trout however did make up for it, here are a few pictures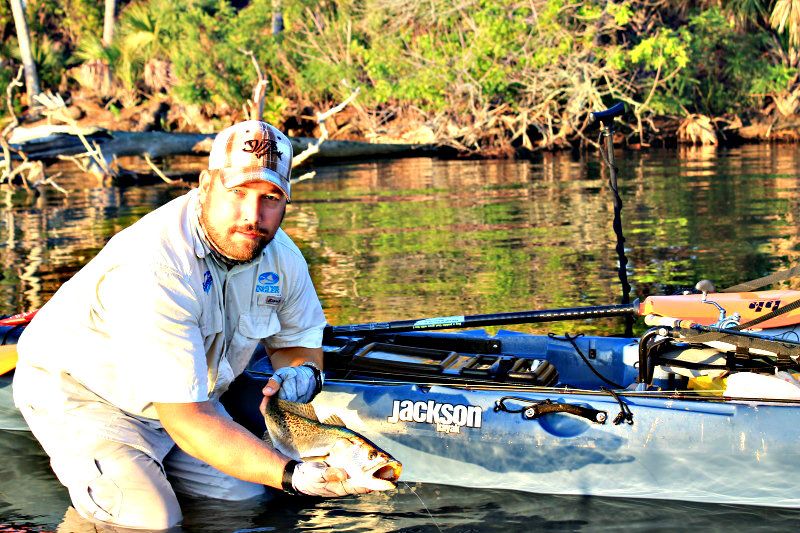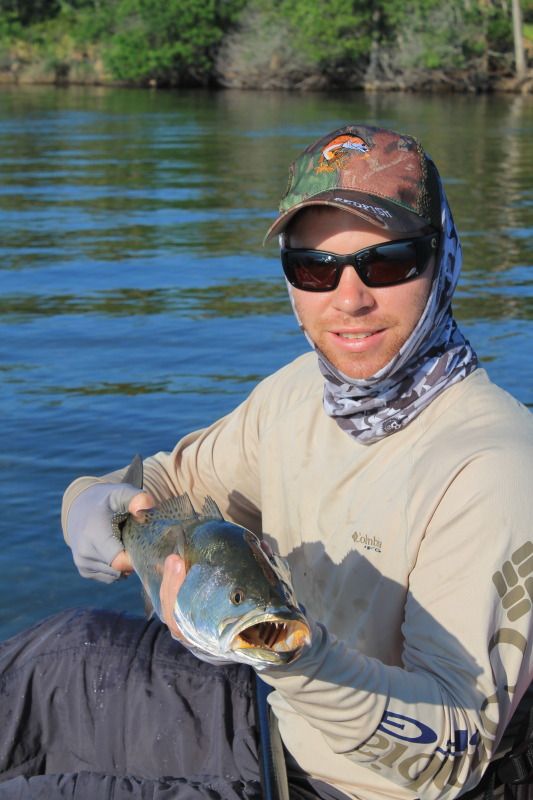 Pepi Caught a few nice trout as well that didn't get Pictured but I did snap a shot of his Yak, the Diablo! this thing is really cool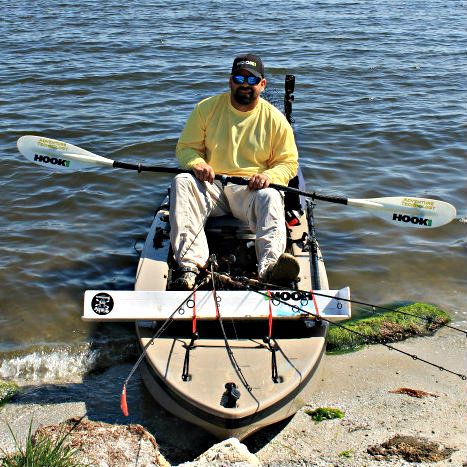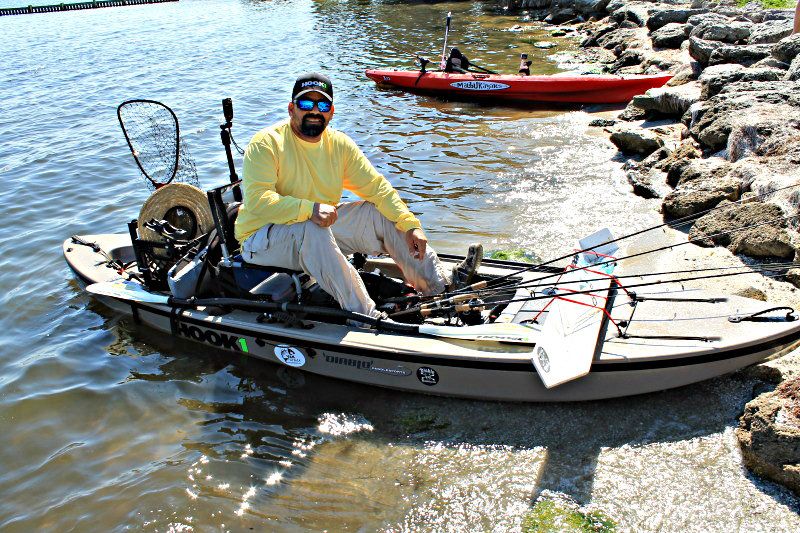 All in All it was a great weekend with great friends!
Coming soon:
Baby Tarpon Report
Leave a Comment