Home
›
Northwest General Fishing & The Outdoors
Snapper, Grouper, Flounder....Lanrk Offshore 6-3-12
Jhults11
Posts: 18
Greenhorn
Seeing that it was the opening weekend of Red Snapper season and we had a narrow weather window on Sunday, myself and the crew decided to give it a go. My best friend who I used to fish with all the time until he moved to Delaware to take a job was in town for the week and chomping at the bit. We left Tallahassee at 6 am and were in St. Marks putting the boat on the trailer at the marina by 715. Once on the trailer we headed west to Lanark. The crew for the day was Jeremy, Don, my father, wife, and myself. We splashed the boat among several others and were catching bait on the bait hole by 9. About 945 I pointed ol' girl southwest towards my secret Snappa honey hole that I fish once or twice a year. Once we rounded the tip of Dog I knew the 20 mile run would be a bouncy one in the mixed up chop and 2-3 ft swells. Upon passing the O tower we could see boats in all directions. I figured everyone else had the same thing on their minds...Snappa. Once we zeroed in on the spot the depth finder lit up like Cheech and ****. The stopwatch began and within 40 minutes we had 9 quality Red Snapper to 10 pounds but due to a slacking tide we couldnt seem to put that tenth fish in the boat to finish out our limit. That was ok though seeing that Don added a nice 6 lb Red Grouper to the mix in addition to Jeremy's 16" triggerfish. Also, my dad and wife caught two 11-12 pound gags that were vented and sent back safely :smt010 (which they were not pleased about at all). I told them we got what we came for and said we should head back to a # in state waters I have that should absolutely be holding legal grouper right now. We made the nice calm and relaxing run back to 50ft catching up with old friends and sharing a few cold ones. We passed the O tower on the way in and noticed it was seeing its share of action with 3 boats on top of it and a dozen within a mile. Once in 50 ft we zeroed in on the # I have been holding out on since last fall and landed a perfect position right on the edge of the massive structure. The tide was screaming and so were our reels. Every bait down for the next hour was getting slam dunked
. Jeremy started us off with a nice keeper Red grouper followed up by several shorts. I added a nice 7lb Red and 8 lb Gag on back to back drops shortly their after. My dad and Kylie kept busy adding a few nice sea bass and short gags and Reds. Then Jeremy decides he's gonna use a small sand trout we had caught while catching bait earlier and I'll be dammed if he didn't catch 2 nice flounder on back to back drops, on the same bait! That spot had yielded us a large amount of loot in a short amount of time so we decided to call it seeing that it was 4pm and getting late. Don decieded to make that "last drop" :-D and boy am I glad he did. Within 10 secconds of him dropping he was pinned to the rail and gruntin like a champ. He fought the fish like a heavyweight fighter, back and forth back and forth. The fish was fighting straight up and down and not running from the boat so I knew it was definitely a gaffer and not a shark. Finally, Jeremy yells" we've got color" and Don yells "Snappa Snappa"...I go into Rambo panic mode with the gaff and just about soiled myself after making a perfect shot on a ridiculous 17 pound Red Snappa :smt007 ....in state waters!!!! It is Dons biggest to date and definitely one of the top 3 ever put on our boat. Upon gathering our composure we headed in the sloppy 2-4 ft swells that had been kicked up by the sea breeze. Once in Lanark, we loaded the boat and headed back to st marks to park the boat back in her home. When cleaning fish at the shell island I couldn't help but notice something very hard in the stomach of the Gag. I cut its stomach open and retrieved what looked like a rib bone from Sonnys BBQ. My dad had eaten left over Sonnys for lunch and thrown the bone in on that spot. I smelled the bone for a conformation and dammed if it didn't still smell like a smoked Sonnys rib. Those gags really are as stupid as can be :smt005 !! He got a little too greedy and paid for it. I have been on a few epic trips over the years, and I think this trip was right on the edge, especially with the limit ending 17 pound hog caught by Don. We all had a blast and I'm so glad we could put my Jeremy on some fish seeing that he only gets to go once every 6 months now.
-Tight Lines-
Final Tally:
10 Red Snapper to 17 pounds
3 Red Grouper to 7 pounds
3 Gags to 12 pounds (2 released due federal closure)
2 Flounder @ 18"
1 Triggerfish @ 16"
2 Sea bass at 14.5"
A Happy Crew!!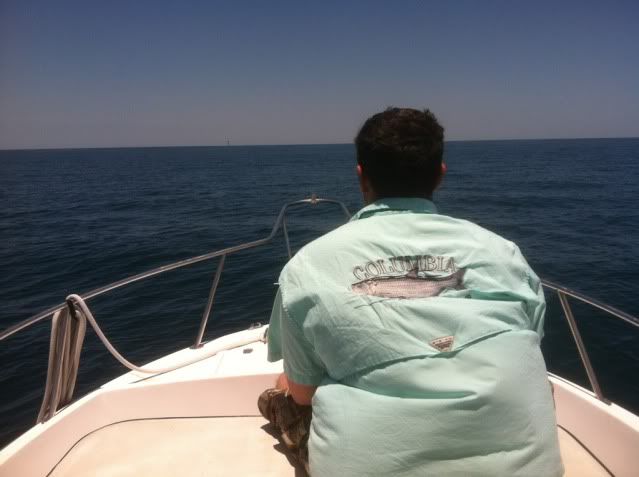 Jeremy glad to be back in the his element...
Don fighinting the first Red Snappa of the season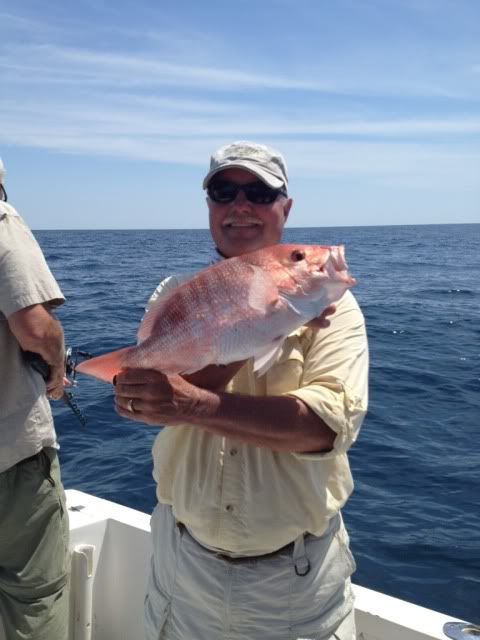 The end result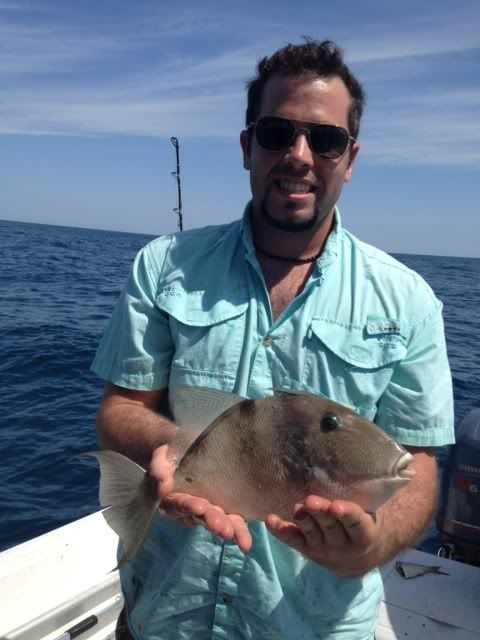 Jeremy with a bonus 16" Grey Triggerfish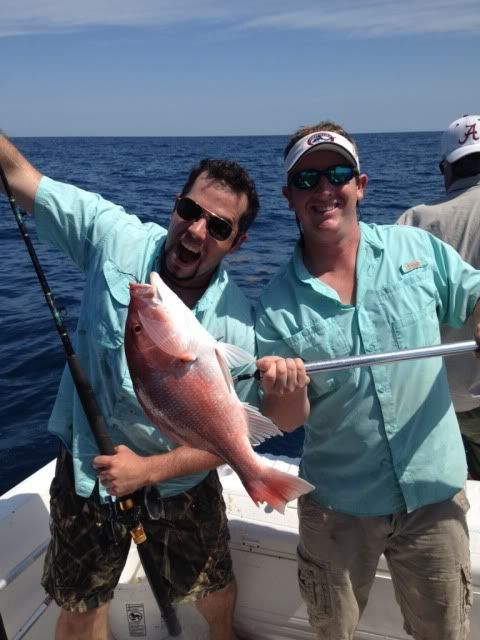 Jeremys first Snappa of the day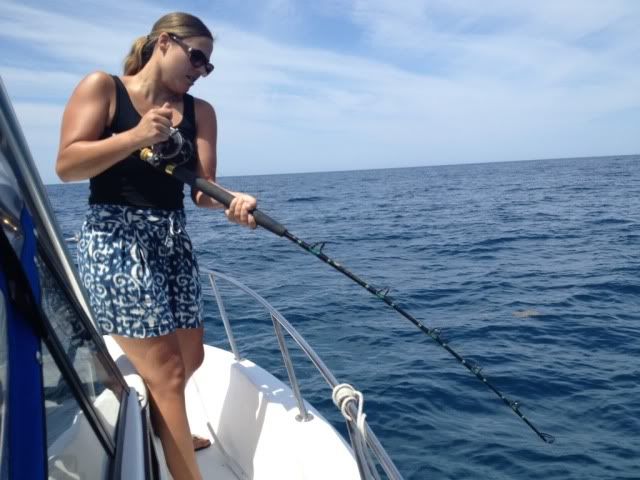 Kylie fighing a good one...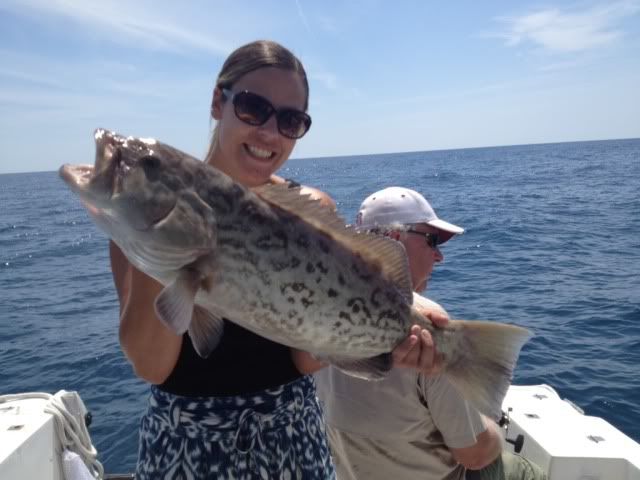 Kylie with a nice gag that got a pardon...
Don on a ROLL!!!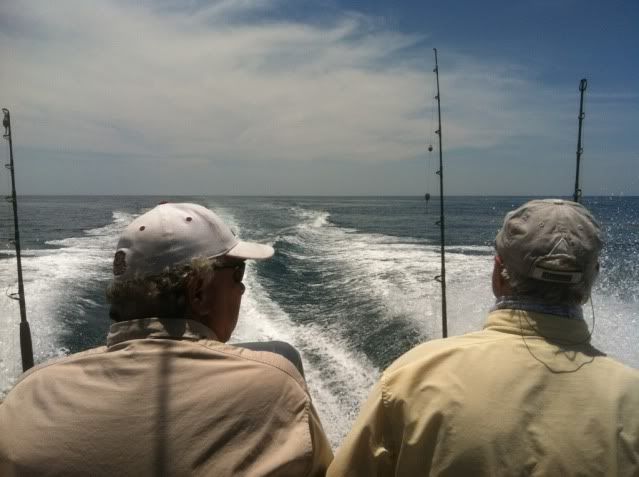 Two ol' salts talking strategy while heading back to state waters...
Boats on O tower...
Jermey and 1 of his two flapjacks
Beast Mode...need I say more..
Don with some fine dining for a week :-D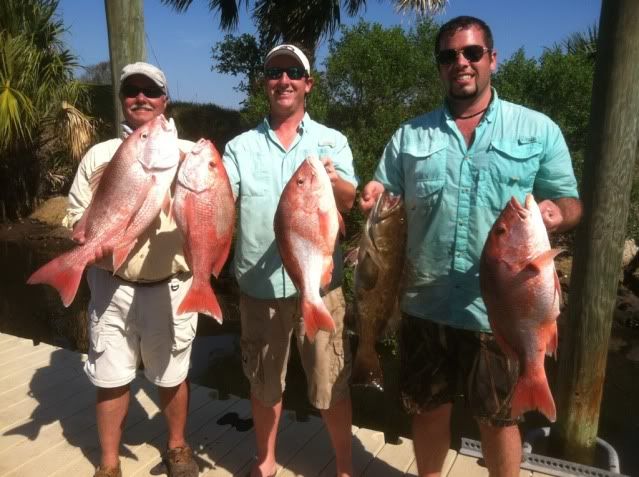 Back in Lanark..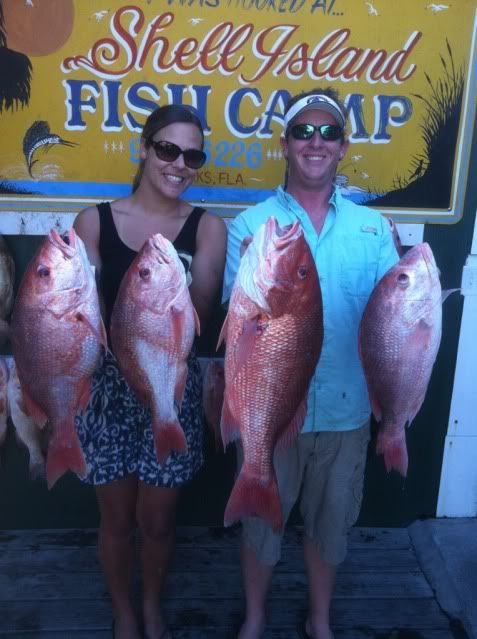 The wife and I with our four best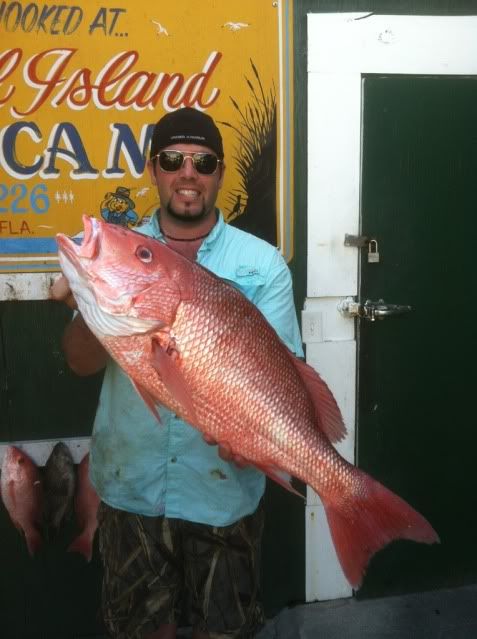 Jeremy stealing a photo op with Dons fish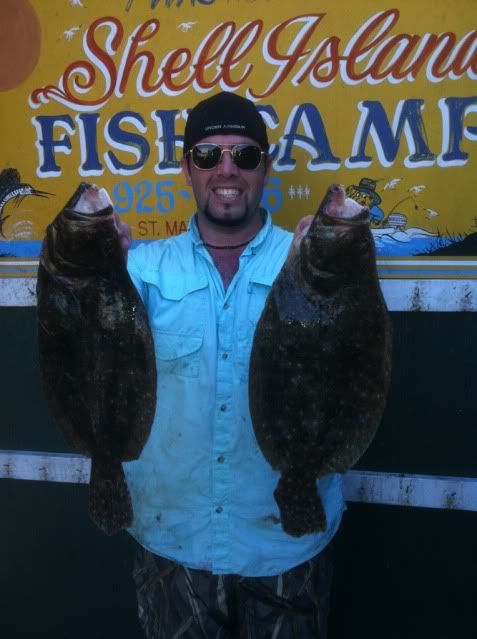 The two flapjacks
Don making sure everyone knows who caught the Big Snappa
Kylie not sure what we will do with all of those fillets...
Kylie with her limit...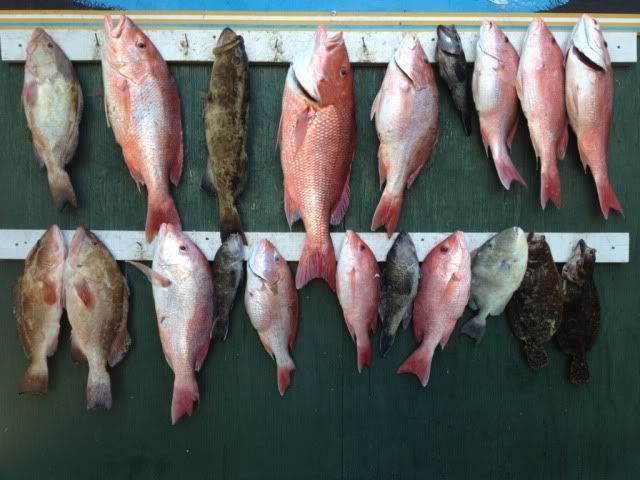 A fine limit box of fish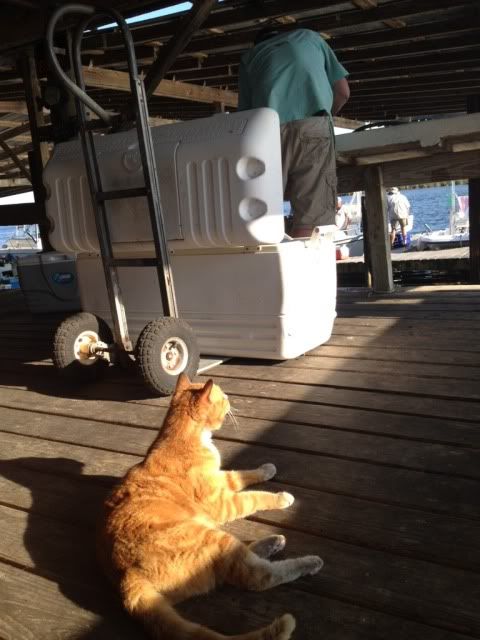 Lewis...the 'living legend" of St. Marks waiting patienly on me to give him one of many handouts!!
Leave a Comment