Home
›
Northeast (3 Forums)
›
Northeast General Fishing & The Outdoors
CEE-STUD 5/31 - Phins Report
CEE-STUD
Posts: 108
Officer
It was one thing after another that has kept the CEE-STUD off the water for this dolphin season. Finally we had a weather window and nothing was stopping us this past Thursday. Sticking to our normal schedule, we were crossing the ledge at around 7 AM. The water was green inshore at this time. We continued east until we found cobalt blue water in 1100 ft. There we picked up on a bunch of large patches of weed and scattered weed. We decided to start here. For the next few hours we trolled around from 900-1100 working the grass as best as possible. It made for a lot of work pulling eight lines dealing with all the grass. Finally we get our first phin around 9 o'clock on a skirted medium hoo in the prop wash. We continued to work this area only to have one tackle failure after another. After losing quite a few fish (a couple really good ones) and only having two phins in the boat by 11 o'clock we decided it was time to go to plan B. We pulled in all our trolling baits and idled up to a large patch of weeds. Out came the casting rods with swim baits attached. We proceeded to work the outer edges of the patch with our swim baits. My first cast was inhaled by a nice bull that came crashing out from under the patch. It was quite the thrill to have such a nice fish putting on a jumping display 10ft off the bow of the boat. After a nice 10 minute battle that took me around the boat several times we finally get him in the boat. At this time we decide that its time to get out the cut bait and try some chunking. This got the schoolie fish all fired up all around the boat. After playing with them for a while, a couple big fish show up. We land the bait perfectly in front of a really nice bull (close to 40#). He inhales it and proceeds to go crazy right beside the boat. One good head shake later and the line breaks. What a heart break but still exciting to see. After motoring around and only finding more school fish, we decided to head inshore a bit with four phins in the box at around two o'clock. On the ledge in 170, there was a great green/ blue color change now. There was a bunch of fliers and scattered weed on the blue side. In the next two hours, we proceeded to boat another six nice phins and lose a few more having to deal with multiple knockdowns and only three on-board. At 4 o'clock we decided to call it a day with ten in the box and at least that many good fish lost, not including all the schoolie action out deep. We did our best to dodge the thunderstorms on the way in. Ended up with plenty of meat for the freezer and a really fun day on the water.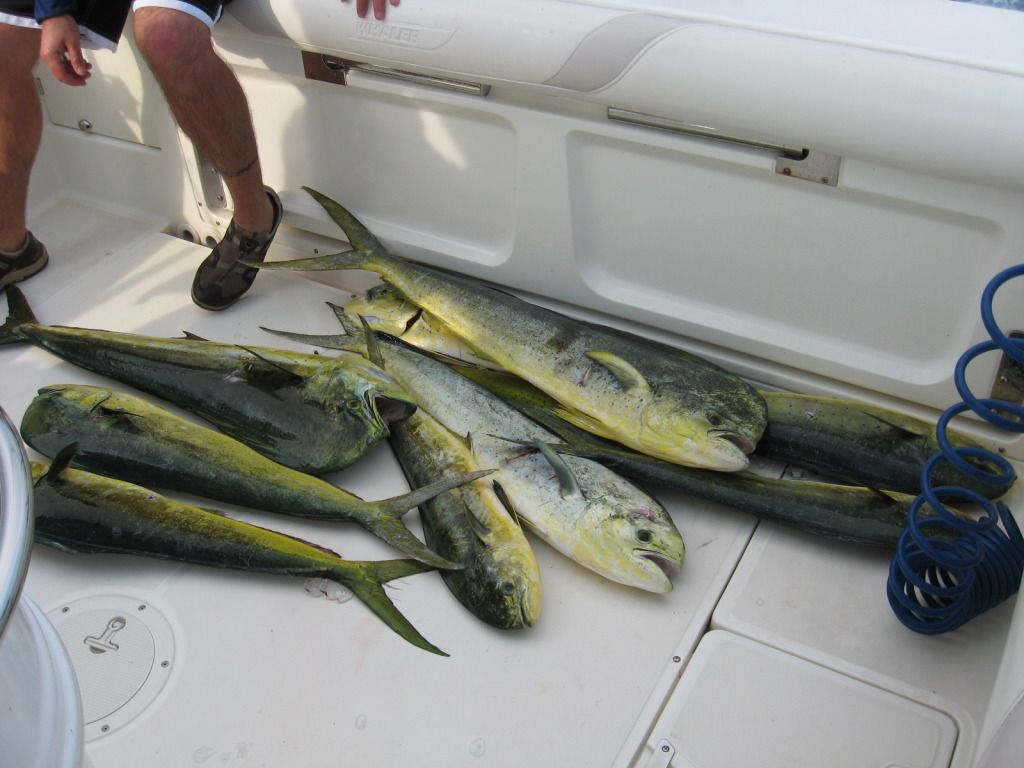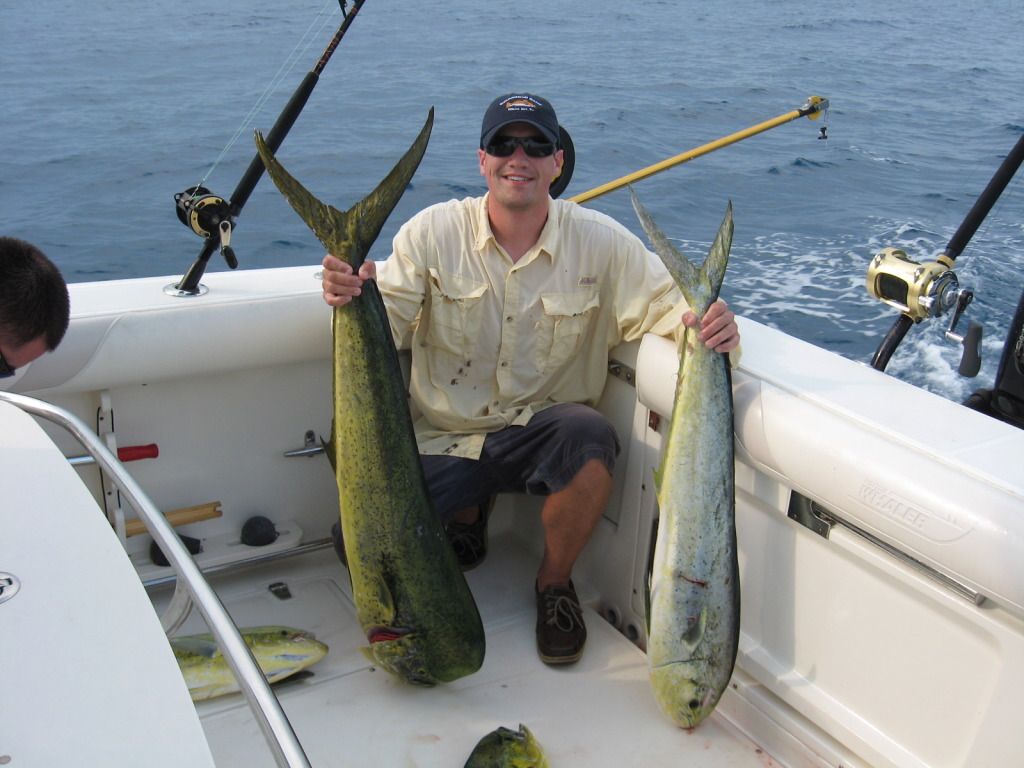 Storms to the South.
As they got closer but mostly avoided us.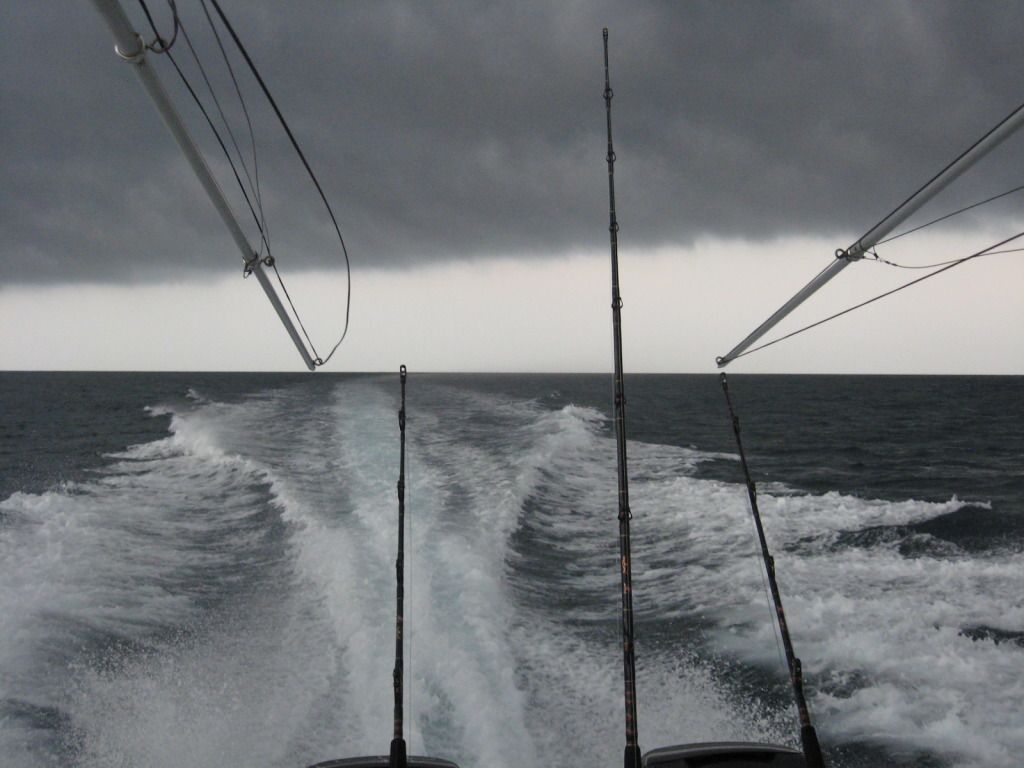 "Life is like a metal stud wall. Once you've laid your track, it's just one stud at a time. Until you're hung and finished."
Leave a Comment