Home
›
Keys General Fishing & The Outdoors
Bahia Honda Yesterday
DogDoc
Posts: 686
Officer
We downloaded yesterday's photos of our short tarpon trip at BH, but with spotty internet couldn't add them to last night's post.
Here is Bill Hooked up and happy!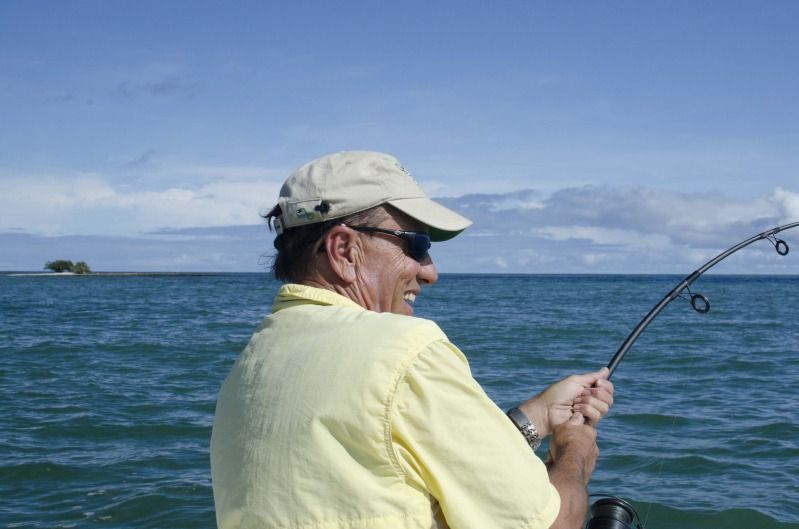 He worked the fish in close and we leadered it in reasonable time for photos and a DNA sample.
Nice work on a nice fish....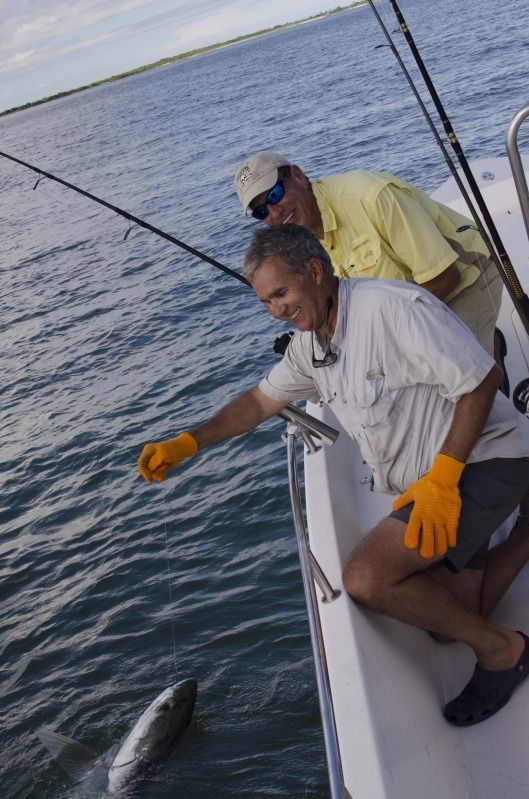 Then all heck broke loose, again!!! While taking the hook out, David shouted "Shark!" and the big hammerhead was on us at boatside.
As I mentioned last night, this was a really big shark, well over 15 ft.
We've had three shark encounters there this week, two at the boat at the end of the fight, and one early on. The line was immediately cut on the first, and we didn't have time to do anything on the second. I blame myself for yesterday: we had seen a shark earlier, but he had disappeared for 10-15 minutes, and I was wrong to assume he had left. Trying to get a picture and DNA, I encouraged our crew to finish the fight and the shark took advantage of that. I'll know better next time (and should have known and done better this time).
Bert
Leave a Comment