Home
›
West Central General Fishing & The Outdoors
Supermoon daytime fishing on a luxury ride.
sagory
Posts: 614
Officer
My buddy puts in boat lifts and recently put in a 20000# lift for a guy who comes down from Indiana snf just bought a 385 Pursuit with triple 350 four strokes. All I could say when I first saw it was WOW. Its an incredible boat. Temperature controlled fish boxes that don't require ice, AC, beers were in a fridge not a cooler. Unreal.
We started out in about 115 ft.at a few numbers Gunner had brought and wondered how the bite would be with the full moon. It was actually pretty darn good. The first stop produced several real nice red grouper as well as a few lane snapper. Gunner also caught a really nice mangrove snapper. 6 pounds on the boga grip.
We hopped around for a while and decided to try a number I brought in 138ft. Here's Ian enjoying the ride. We were doing 32knots and still getting right at 1 mile per gallon. Pretty impressive for triple 350's. I have twin 150's on my boat and only get just over 2 mpg.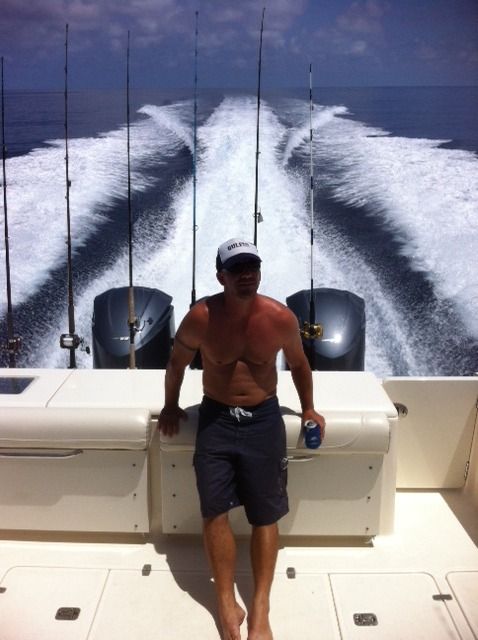 We did real well at this spot too and Jack, the owner of the boat caught the fish of the day. A nice 16 pounder.
Ian and Gunner decided to share a fish. Two hooks one fish.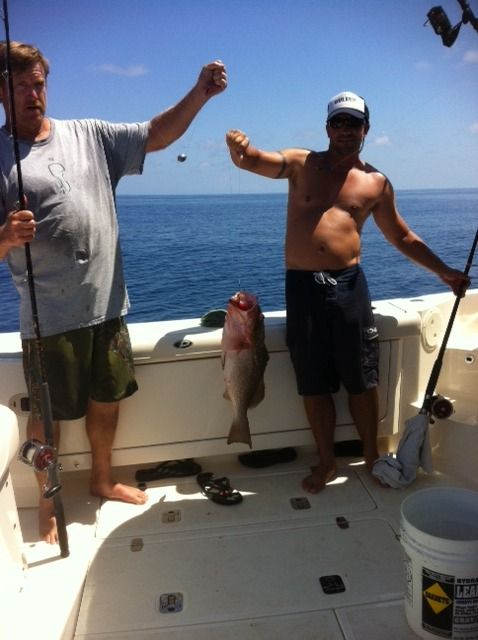 We decided to cook lunch now. Blackened fish tacos. What a great grill setup.
It doesn't get any fresher!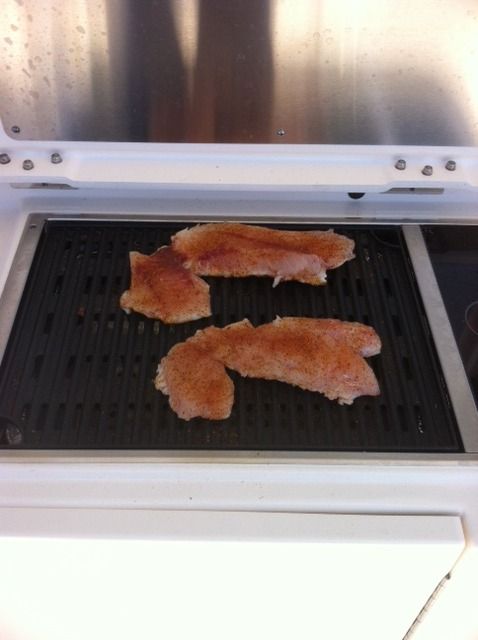 The full moon didn't seem to effect the bite much and we ended up with a real nice pile at the end of the day. Check out the frost on the walls of the fishbox.
Deck shot while we did a final count.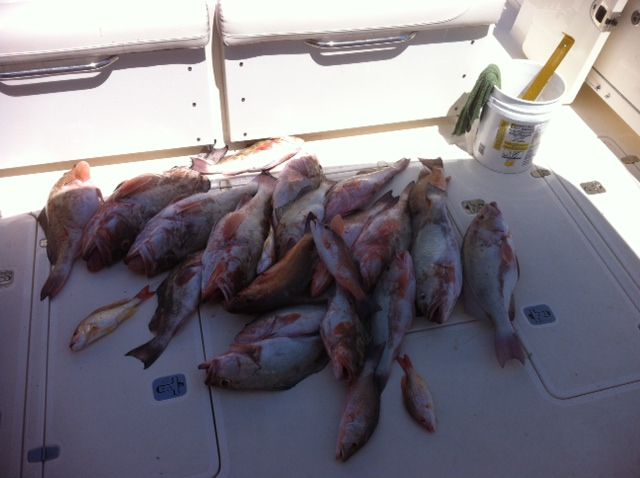 Leave a Comment