Home
›
Big Bend General Fishing & The Outdoors
4/29 Crystal River - Ozello

ripnlips
Posts: 2,535
Captain
I finally got back on the water after 2 weeks. I end up getting a chance to fish with my old friends Dennis and Mike. We haven't fished together since Christmas because our work schedules do not match but he took off today to fish with me.
That being said, we hit the water at 7:30 and the weather was absolutely great. We run out the Salt River after stopping for bait and as soon as we get out of the no wake zone and the low oil warning starts buzzing on Dennis' boat. No big deal, I called Twin Rivers Marina and Tommy says he has some 4 stroke oil on the shelf. We head straight back to get some oil and off we go again but by this time the tide is almost at its peak. We only have about 90 minutes to get some reds before going offshore.
First bait in the water and I'm hooked up
We get that one off and the second bait in the water, hooked up again.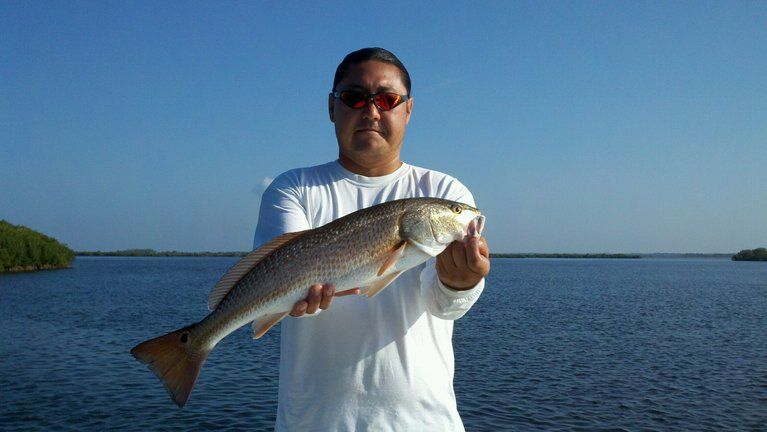 Dennis gets a nice one soon after mine.
Right after the tide changes, Dennis hooks up again.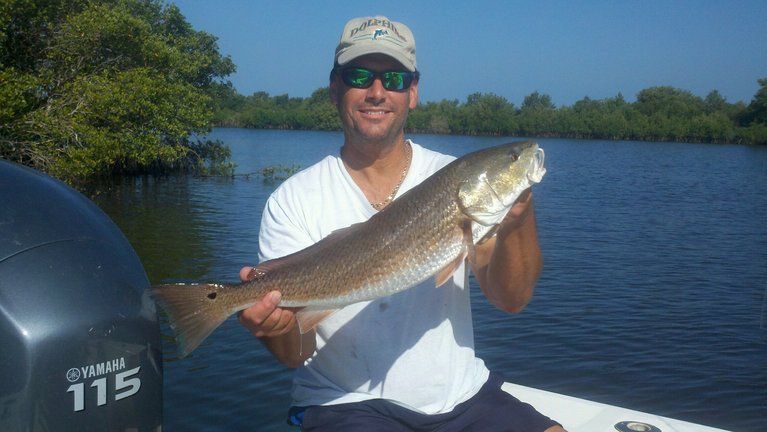 With 4 reds in the box we decide its time to head offshore to see if we could find some cobia. We must have hit 10 to 15 inshore rock piles with no sign of the cobia. We had a half dozen pinfish in the live well that we didn't want to go to waste so we decide to do some grouper fishing. Mike drops a Gulp down on a rock pile and hooks up with a little gag grouper in 7 feet of water.
Another great day spent fishing with friends in the Big Bend.
Leave a Comment