Home
›
Southeast General Fishing & The Outdoors
Ft Pierce area - 2 reports - 4-13-12 - Goliaths, Reds, Snook and more
capt_toddtt
Posts: 159
Officer
Hello forum friends...I have a two reports rolled into one for you. A few days ago we ventured out to try out my new Okuma Makaira 50WII reel. I had it rigged and ready for some heavyweight prize fighting and we quickly found it with several Goliath's. Big Goliaths. I did a lot of research before deciding to invest in this reel and I must say I'm glad I got it. In low gear this reel is nothing short of a winch and with 85 Lbs. of drag on tap you'd better know how to back it off quickly or plan on going swimming - or water skiing. This thing is AWESOME!
I told you the reel has power but pictures are always better than words.
We managed three of these bruisers - one for each of us plus a "baby" that weighed around 65 Lbs.
Today (Friday the 13th) I took out a very nice lady who won a full day with me by entering a raffle that was a fundraiser for Honor Flight. If you have never heard of Honor Flight it is a super organization with zero paid staff - zero. Honor Flight flies (local) WWII veterans to DC to see the memorial built in their honor. It only opened in 2004 so most of these vets have never seen it. It is an AMAZING experience each and every time. If you want to learn more please visit
www.honorflightsefl.org
Check it out and get involved
I should mention that I am on Honor Flight's board of directors.
Anyway we had a great day fishing with Iona and she was a natural. Quite windy out on the river / inlet today but we managed to catch a nice variety of species including a couple keeper Reds and a Snook. Released quite a few fish along the way including a Gag and some good sized bull Reds. Friday the 13th was a lucky day for us!
Nice day for a very patriotic cause. I am giving away another full day as a door prize for the Firefighter's Golf Tournament for Honor Flight which is coming up in May. It goes down at Eagle Marsh in Jensen. If you want a chance to fish with me for free look into it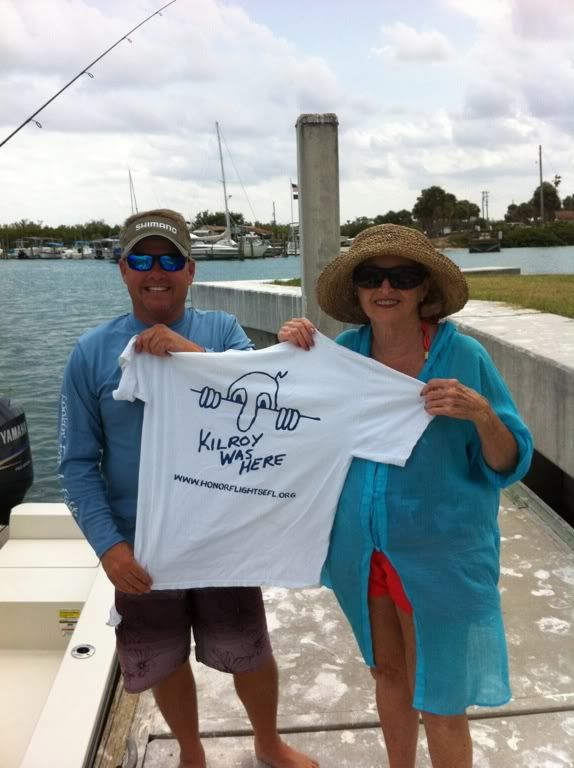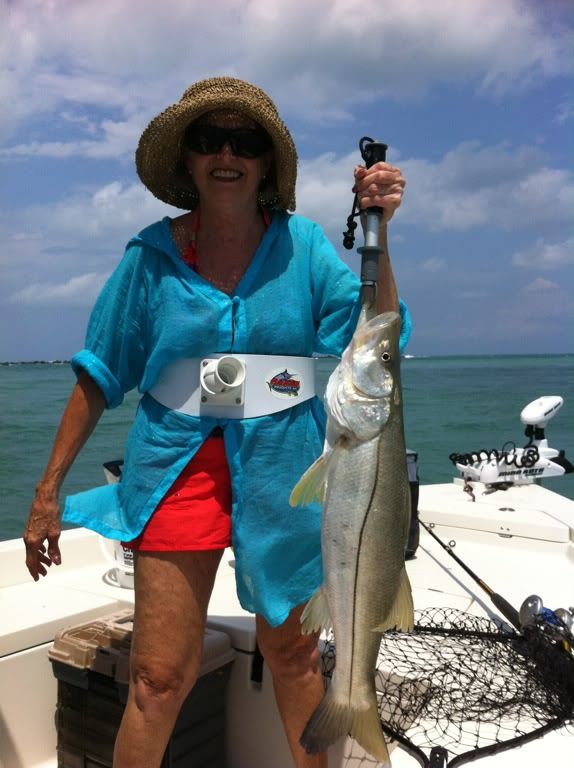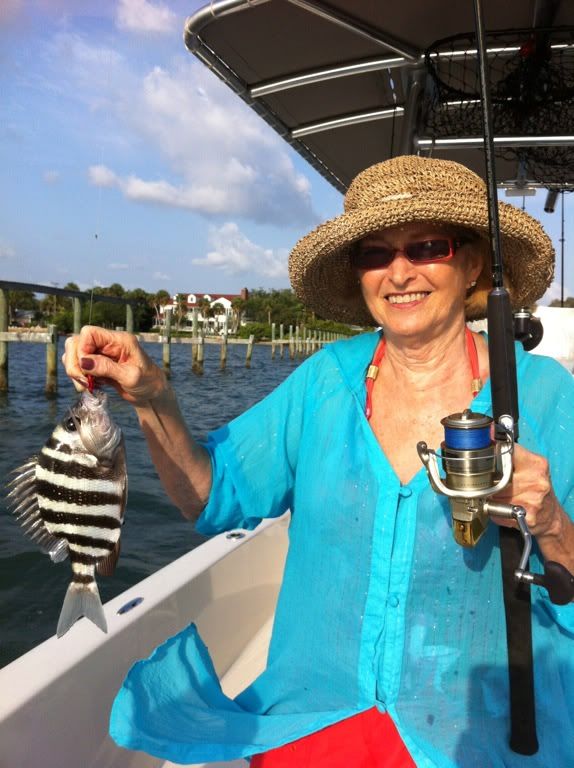 SPECIAL THANKS TO IONA FOR BIDDING ON THE RAFFLE AND HELPING HONOR FLIGHT TO "KEEP 'EM FLYING"
Leave a Comment