Home
›
East Central General Fishing & The Outdoors
Port Canaveral Offshore 03-23-12
ACME Ventures Fishing
Posts: 851
Officer
Today was a reef trip, anchored up for the day at 8a. Sea's
were choppy, but not too bad, so despite a wet ride out, it
was fast and we were soon fishing. Once there, we set a
bait on the planer making a pass down the reef until we got
to our target bottom site. It did'nt take long to find a fish.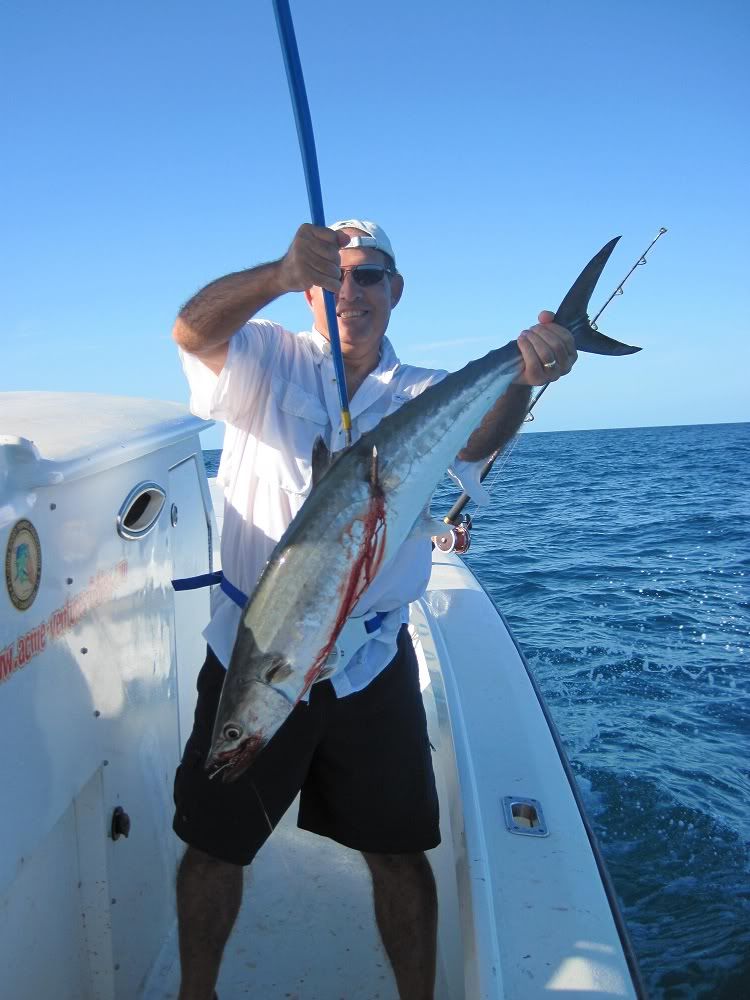 A nice addition to the days catch, was this nice King. Since
they wanted to primarily bottom fish, we set anchor and
got started. 2 of the 4 guys on this trip soon started to realize
the sea's did not agree with their breakfast, so out the beanbag
chairs came.
The usual suspects came in, most of which are the healthiest
stocks in our waters, but also the ones closed due to the fishery
managers inability to properly manage. No lack of fish, just a
lack of reliable data and common sense at NOAA. Black Sea
Bass and Red Snapper were the most numerous catch, but some
good eating and keepable Trigger's came back to the docks.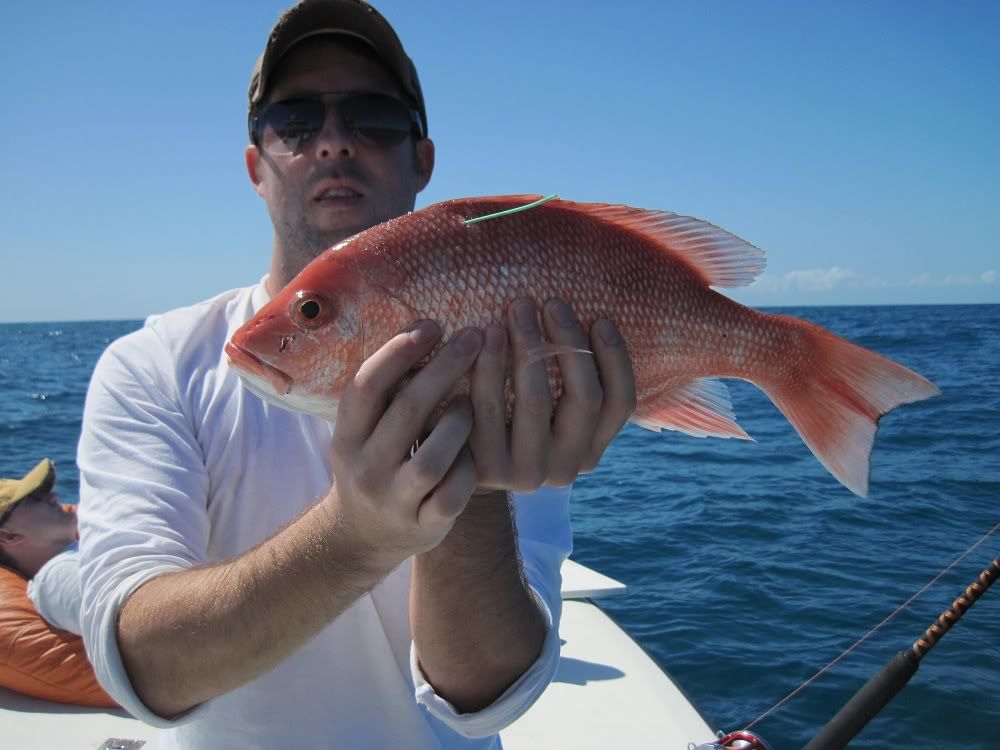 As soon as the anchor was pulled, and we were under way,
the 2 guest with a bout of seasickness were feeling much better
and even added they are ready to do it again.....only on a calmer
day, and having taken some preventative medicine first!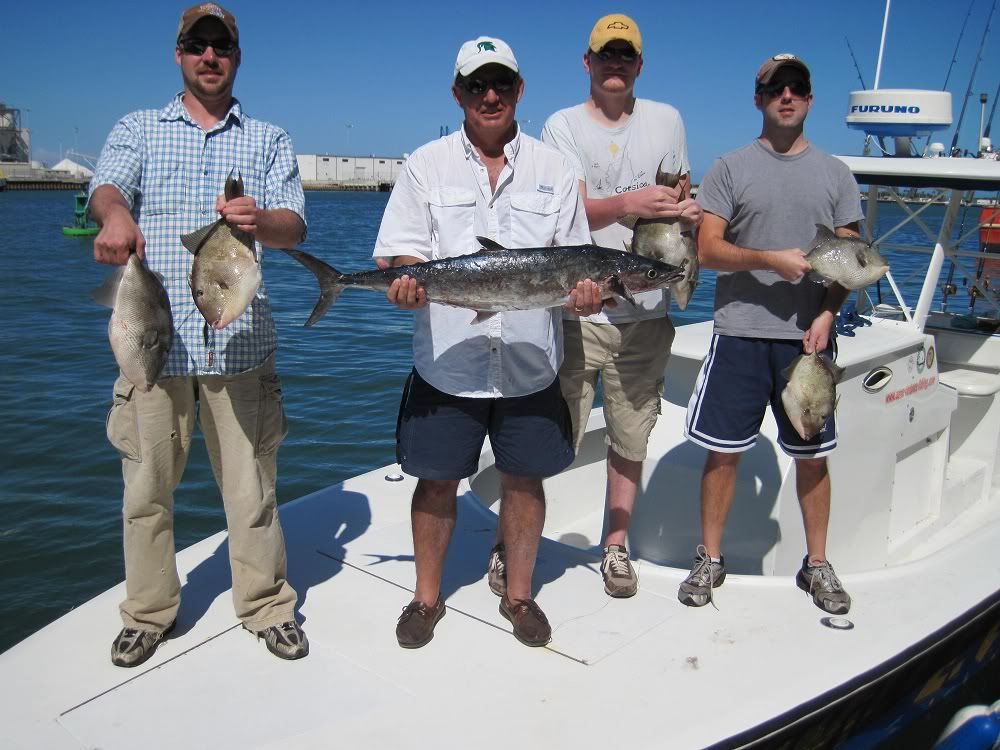 Captain Henry
ACME Ventures Fishing
www.ACME-Ventures-Fishing.com
321-794-7955
602 Glen Cheek Dr., Cape Canaveral Fl
Deep Sea Fishing Port Canaveral
"wile e Coyote"
Leave a Comment