Home
›
Northwest General Fishing & The Outdoors
St. Marks Winter '11-'12
IAM
Posts: 234
Officer
Hey ya'll, I don't know if you've been thinking fishing lately like I have, but this warm weather is really sticking around. Most trips, the warm outer clothes had to stay on most of the day, but we were blessed with a few calm days where conditions allowed for me to turn the skiff loose in the gulf. :huh
I'll keep this report to current trips since the last report I put up. I had a fun little trip down memory lane just now here-->
http://forums.floridasportsman.com/search.php?searchid=459890
Redfish have been a real target for us lately, we worked the mouth of St. Marks pretty hard during the summer and fall and did discover some quality honey holes. The fish were always very responsive when they were visibly present on the oyster bars, and my personal favorite artificial bait was the single, round blade spinnerbait with yellow or white powerbait grub on 1/4oz SS jighead. We did find fish more prevalent when the water temps were above about 65F, but the tide dependence of the bite was incredibly predictable once we tuned into the fishes movements. As a general rule, most hot bite periods we stumbled upon occurred near high tide. The little flows that break paths between the long skinny oyster bars were a great target. Then the water temps got cooler and the fish seemed to leave the area and were replaced by hoards of lizardfish and tiny BSB's.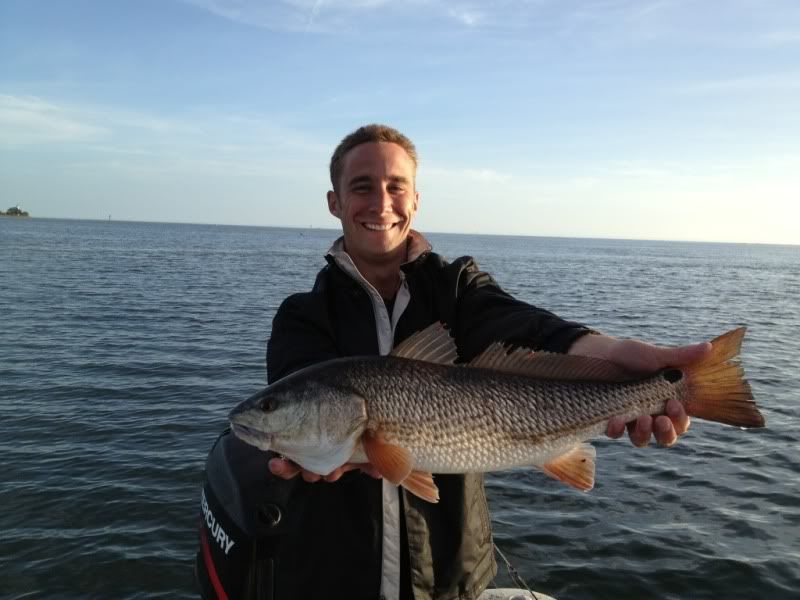 We had some fun sneaking offshore in the skiff a few times. Once to the mighty K tower, even (over 75 mile round trip from the St. Marks fort ramp)! Ironically we caught and released several slot sized redfish at K, and caught more almost everywhere else in the bay/gulf that day. As an FYI to anyone that may not be aware, redfish caught in federal waters must be released regardless of size. Redfish caught in state waters of the bay/gulf are fair quarry according to regulations (which is now 2 per person as of 01/02/12, BTW)
Water temps were about 63F at that time. We also found a great BSB and flounder bite on the nearshore wrecks when the water temps were below 65F. The spinnerbait was effective, but my favorite setup for sheepshead/grunt/BSB/flounder harassing is a 1/2-3/4oz egg sinker on a swivel knocker rig with 25lb fluoro leader and 1/0-2/0 octopus hook. We had a blast doing this one afternoon at the 24barge, just slaying fish and then all of a sudden I get a hard slam on my rig. The fight is totally on and I know from the runs this can't be a shark, so I'm thinking we've nabbed a late season cobia. Low and behold, after a successful detangling from the anchor rope and a 20min fight, I get a 30" AJ on my little setup!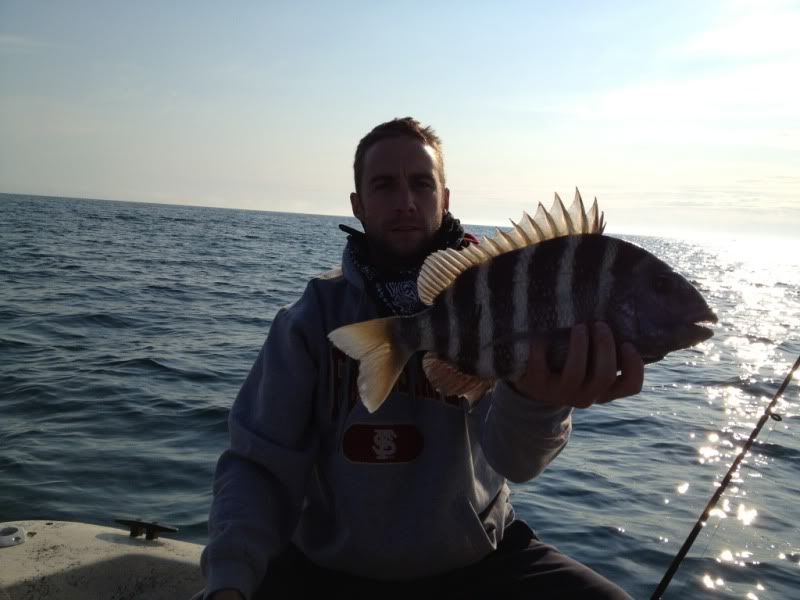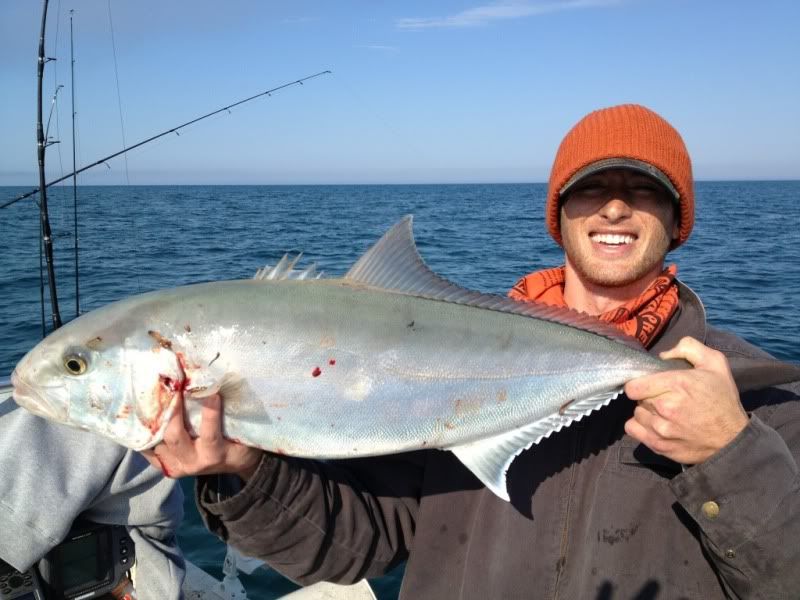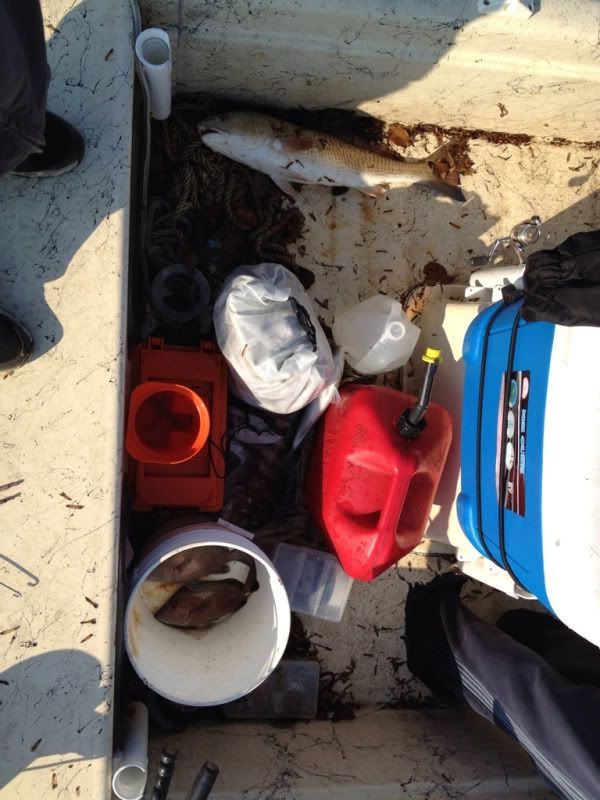 There were a few trips in between that we didn't do too well, either because of high winds or lack of bite (maybe more a lack of skill on our part
)
I also managed to total the rod that caught the AJ about three weeks after that specific trip. Dead car batteries do terrible things to expensive fishing setups in the bed of an F150. Managed to snap the reel from the reel seat, and break the rod about 3/4 of the way down. Hmmmm...I did real good on that one, eh?:facepalm
It's been three solid weekends in a row of chore list work at my house, so I'm ready to fish this weekend! Weather looks really windy tomorrow, but I don't care, I'm hittin' the river to chase fish. Anybody else headin' out tomorrow?
Tight lines, ya'll!
Leave a Comment