Home
›
Last Cast
JohnnyB...much to early.
Johnny, way too early for you to leave but I know you're happy where you're at.

I'll see you on the other side and we'll get back to our offshore trips to the cobalt blue. Say hi to Mr E and tell him to get a bag of his dead pinfish ready.



Johnny and Mr E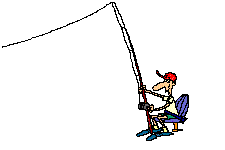 America will never be destroyed from the outside. If we falter and lose our freedoms, it will be because we destroyed ourselves.
Abraham Lincoln
Leave a Comment