Home
›
Southeast General Fishing & The Outdoors
LWI 10.11.17 snotty
Tori'S Toy
Posts: 259
Deckhand
Bro and I took a couple out this afternoon. Inlet had some big waves in it. Went out in his 32 Whaler. Once beyond inlet waves weren't as big as inlet's. We continued SE to 250'. Current wasn't bad.2knots or so. Wind was feisty out of east. I put out one Billy bait. Boat was going about 10-12 knots.
BB got hit. Hand rod to guest. Of course I had used the TLD25 and had BB was way the fμ©$ out there. Guest had a lot of line to reel in. Turned out to be a 15lb king. Slung it into boat. Guests were thrilled.
Put gogs out. Bro taught guest's wife how to adjust baits. Ended out getting a dolphin bite. But, had a malfunction with rod and wife-angler. Lost the fish but she got to see it jump 3-4 times. She was happy to see that.
We dragged all baits from 100 back to 150 and drifted again for a bit. No more hits. Seas weren't getting better so we came home.
I did a little video(raw-wind and tunes) as we were moving back out towing baits.
[video]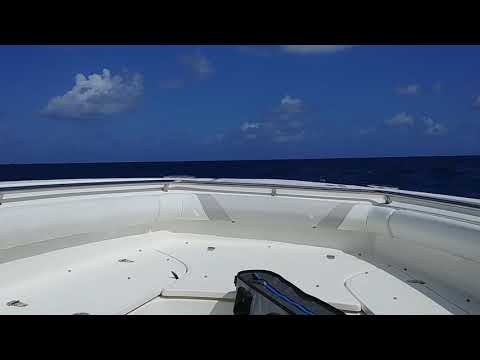 Leave a Comment