Home
›
Southeast General Fishing & The Outdoors
FPI Offshore Report 6/16
BacDoc
Posts: 676
Officer
Snapper bite going strong all year and seems to get better especially at nite. Daytime mangos have been averaging 3-6lbs and the big ones are feeding at nite. Nitetime bite has been better for consistent bigger fish. During the day bait is very specific and one day it's live bait next day it's cut bait. I went out Thursday and the only bait that got bites was live sardines and they were thick at the 12a. So my buddy goes ot for Friday nite trip and I give him the Intel - bro, load up on sardines and hit that 80' bar, mango bite is on! This is his report to me, I was not on this trip but figured it was worth reporting.
So he goes out with his son for evening session, heads to bouy to load up on sardines. Problem is no sardines at the bouy, day before they were thick, good thing he brought a pack of frozen ballyhoo. Big storm moves thru and they get hammered, rain lightning, wind, it was sketchy from what I saw but he's already 15miles offshore. Good thing is weather passes and seas calm.
They anchor up in 80' and its game on! Small dolphin hits a flatline but everything else is Mangos and some studs went in the box. Bait was frozen ballyhoo cut into chunks. No other species but big mangos. Told me he was throwing 4lber's back. This is how you do it.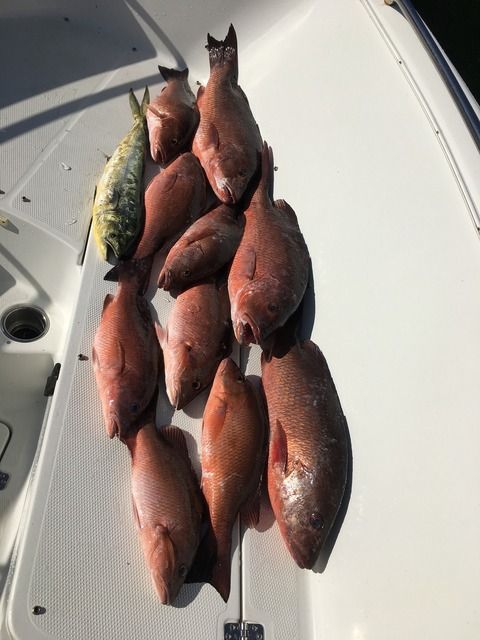 Nice haul but this pic does not do justice to the size of these slobs.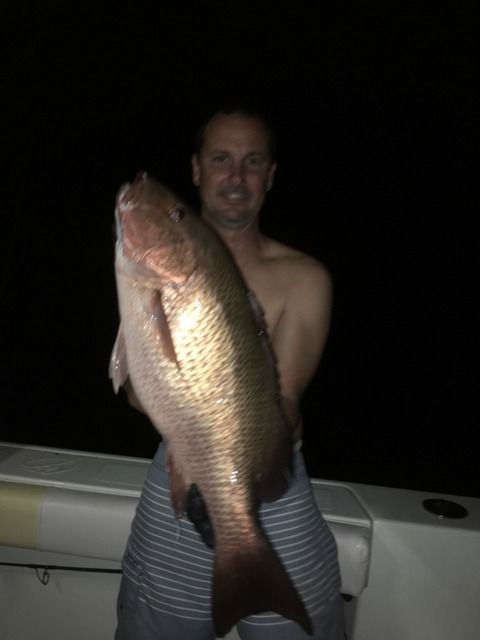 My buddy Ray getting er done!
By the way this guy is very skilled at marine service and comes to your boat if you're in the Vero area. Electronics, motor he does it all. Figured he won't mind the plug! 772 473 3447.
Leave a Comment