Home
›
Southwest General Fishing & The Outdoors
11/23/16 offshore full fishbox

Capt Dan Medina
Posts: 509
Officer
Had a group of 5 join me to head offshore in search of some meat for a thanksgiving feast for 12. Left the dock at 645 AM from the cape coral yacht club and made the trek out thru Redfish Pass. Sea Conditions were decent with 2-3s on the way out laying down to less than 2 ft as the day progressed. Spent the majority of the day in 60-75 ft of water.
The morning bite started off pretty decent with a flurry of porgies, grouper, and big key west grunts making their way to the fishbox. And like a light switch going off, so did the bite. We bounced around for 45 minutes, and had some great shows on the screen, but the fish had gone into lockjaw mode. I Figure it was the tide switch.
Made a move about 6 miles and marked some good shows, and it was game on again. We put another 5 keeper grouper in the boat, and dozens of good size Lane and Porgies.
As Darwin's theory suggests, the biggest fish always comes on the smallest rod. This held true this trip as well with The biggest grouper at 27" coming on a 4000 penn battle with a 2/0 circle hook and 30 lb leader. A 25" Grouper followed suit on the same combo....
Was a great day on the water with excellent company.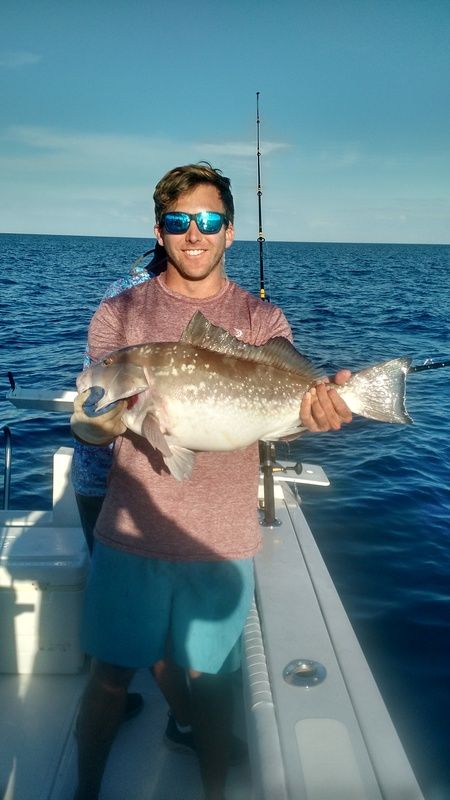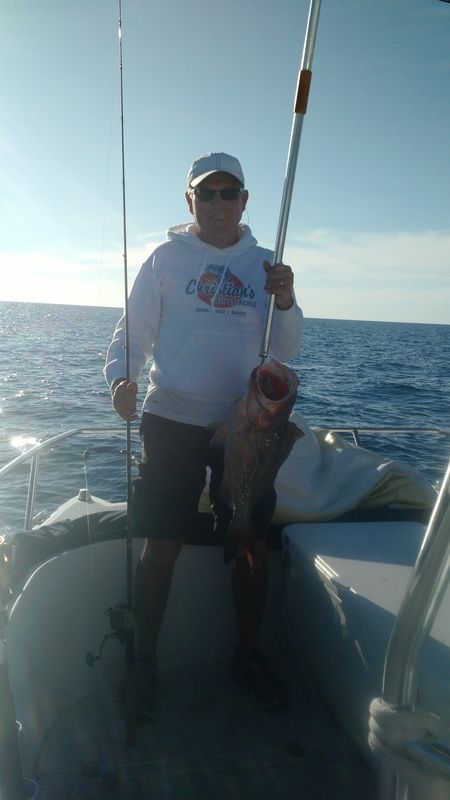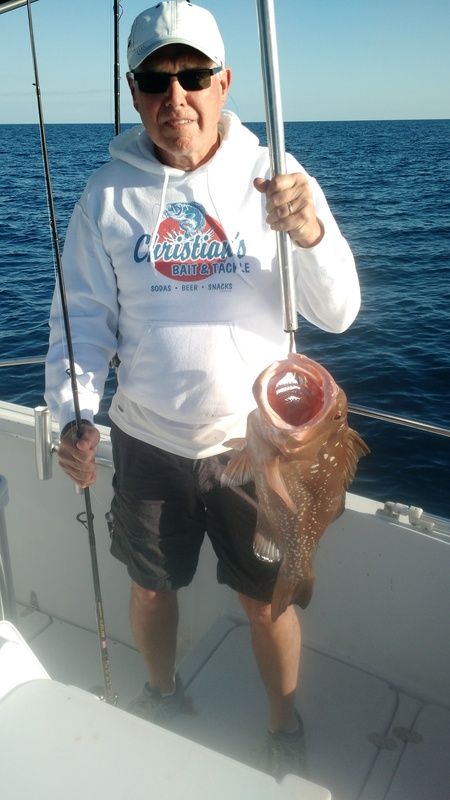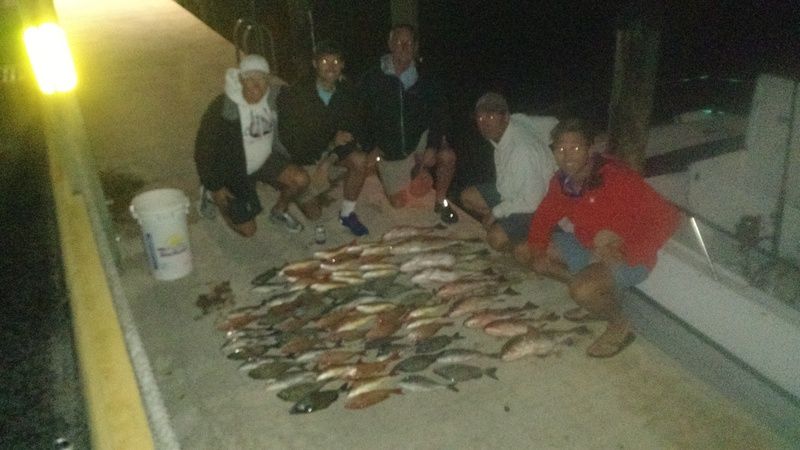 Leave a Comment