Home
›
Southwest General Fishing & The Outdoors
April Fools Day Fishing on Sarasota Bay
Flat_Top
Posts: 298
Officer
Got out with my buddy Jeff today. He found some Reds over the weekend, but couldn't get them to eat and wanted to see if we could find them. We hit the area and there was a ton of mullet, but no Reds. After about an hour of looking we were about to give up when they came cruising across a white sand pothole. First cast in produced a nice 26" Red. For the next hour or so the school of Reds would cruise between a couple big potholes allowing us to preform CPR, Catch, Photo, Release, on them. We had a big 55" Redfish double with Jeff and a 26" Red and me with a nice 29" pig.
Eventually the Reds got tired of us and moved on so we went looking for others. Next flat we hit was also loaded with mullet and there were Reds mixed in with them. Next thing you know we are both hooked up with what we think are Reds. But no, we have a 53" double of Gator Trout. Jeff's was 27" and mine was 26". That is by far the biggest double of Trout I've even been a part of. We didn't want the big girls out of the water very long so one quick photo and off the swam. That hatch they are laying over is 24".
We ended up with a dozen Reds and about the same number of Trout. Good way to spend a Monday.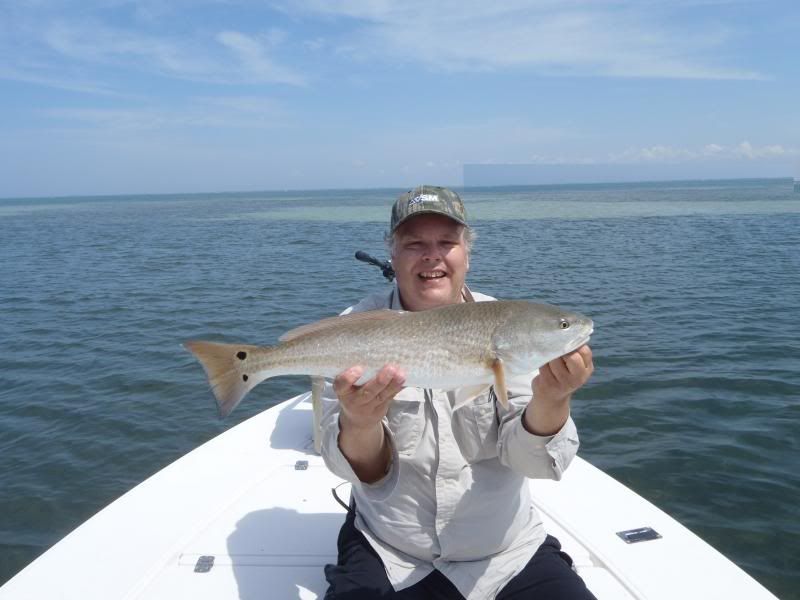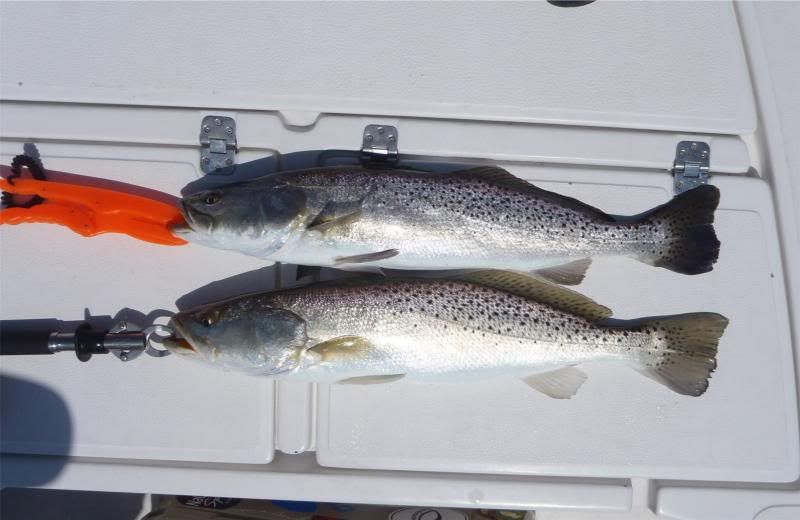 Leave a Comment